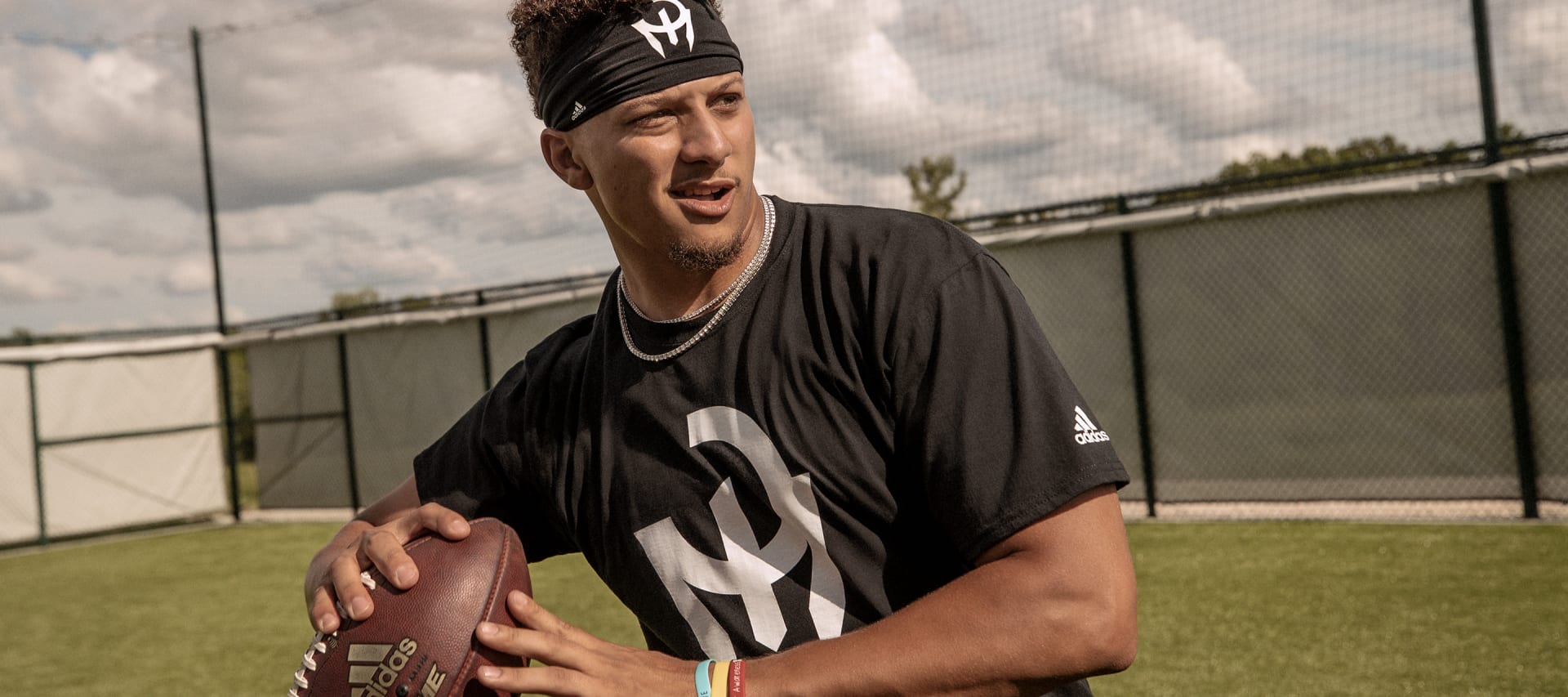 Shop the Mahomes Collection
"MY HOPE IS THAT ANYONE WHO WEARS MY COLLECTION IS ABLE TO HAVE A MINDSET OF LOVING WHAT THEY DO, COMPETING EVERY SINGLE DAY AND ENJOYING IT WITH THEIR FAMILY, FRIENDS AND TEAMMATES."
PATRICK MAHOMES
Patrick's new logo, featured on his signature line of apparel and shoes, forms his initials into the shape of a gladiator helmet. It represents his relentless approach to training - putting in work when the cameras are off, so he can overcome the odds. It's leadership by example, showing up until those highlights look instinctual. But peel back the curtain, and you'll see that Patrick performs like an MVP because he trains like one.