Choosing the Right Medium Support Sports Bra
Great for a range of sizes and workouts—from cycling and spinning to dance—medium support sports bras minimize bounce with a compression fit and close-to-body feel.
Find Your Fit
Choosing the right sports bra for your training schedule is not a one-bra-fits-all thing. For a sports bra that's up for the job, first do a quick check to see if you're wearing the correct size with our guide to
finding your sports bra fit
. Then consider what activities you'll be wearing a medium support sports bra for.
For training activities, the support level you'll need will depend on your cup size, your workout type and the intensity you train. The more intensely you train, the more your breasts will move if not properly supported. For activities that cause substantial breast movement, you'll want to go for a medium to
high support bra
. For smaller cup sizes, or if you like the freedom offered by less compression, medium support sports bras designed specifically for studio workouts could offer you the support you need. Read our medium support sports bra guide to find out what bras will help you feel your most secure and confident.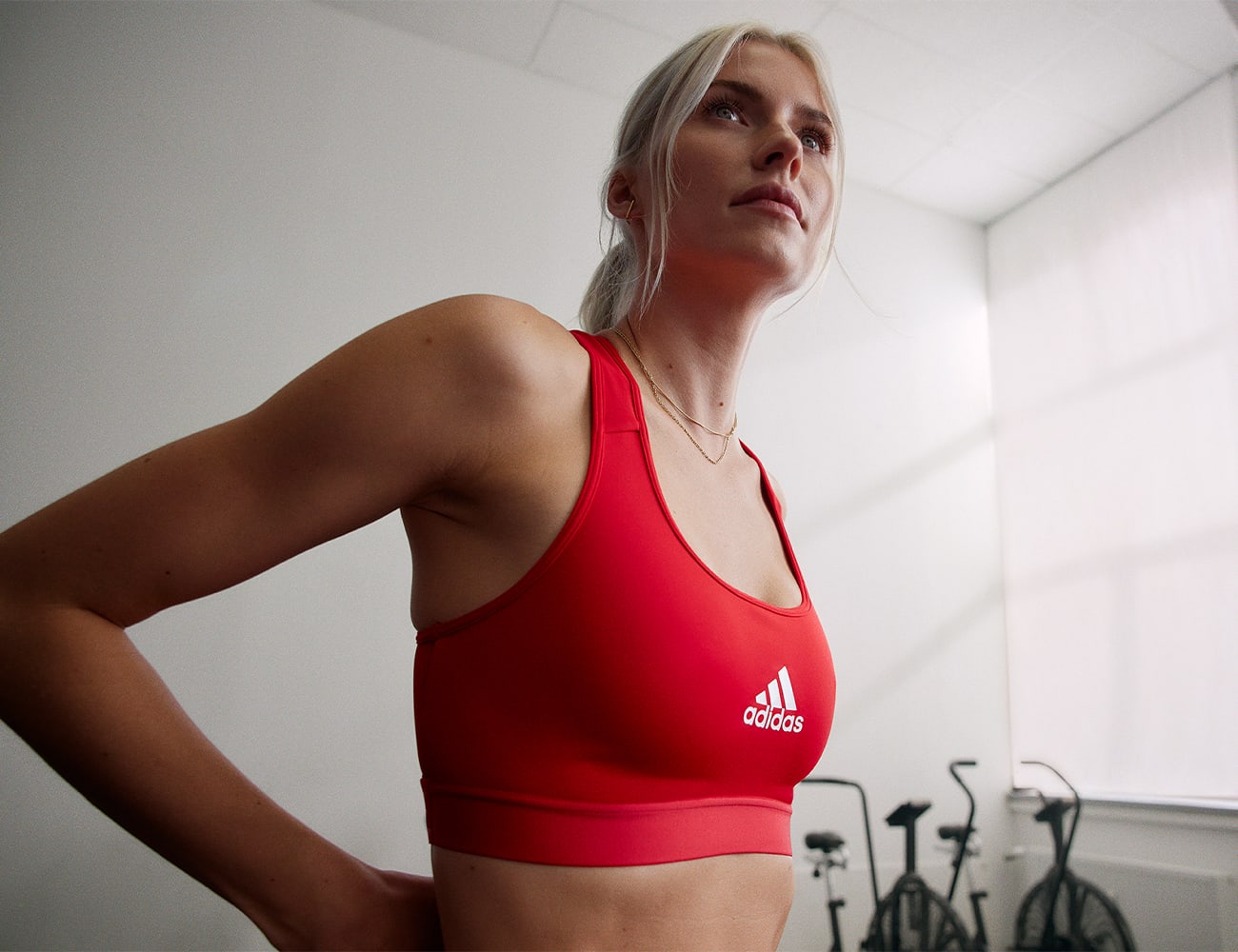 When To Consider a Medium Support Studio Bra
Made for studio activities like yoga, barre, Pilates and stretching, adidas Studio bras offer the perfect balance between comfort and support. Larger cup sizes often need more support to minimize uncomfortable breast movement and bounce, and a medium support Studio bra offers a good amount of compression so you'll feel supported enough to move freely with confidence. This also depends on personal preference—you might just prefer a close-to-body feel for a more secure fit. As with adidas Studio light support bras, Studio medium are designed with style and purpose in mind. Super-soft fabric follows your shape, providing mindful, centered elegance to help you look and feel your best.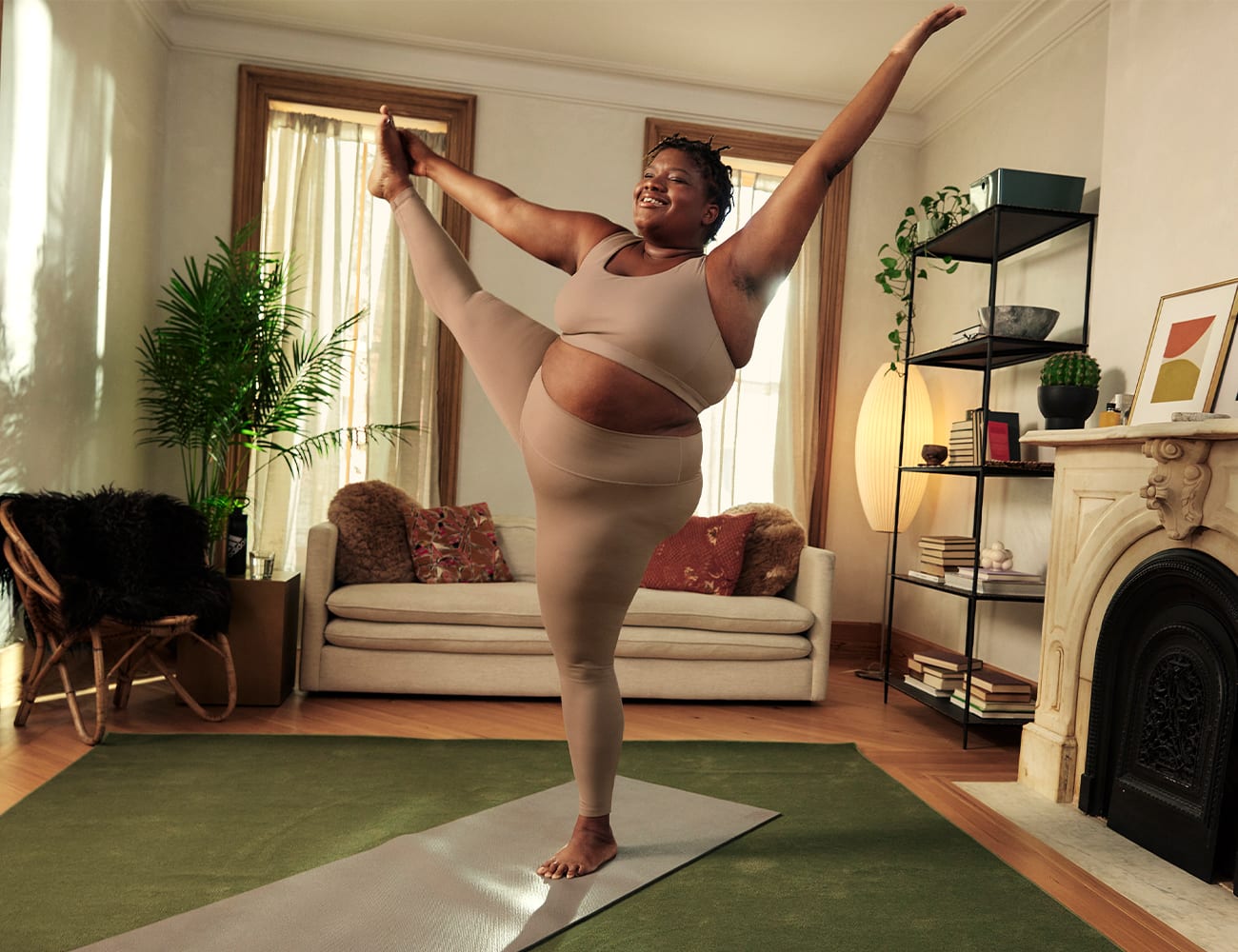 When To Wear a Medium Support Sports Bra for Training
Medium support Train bras are extremely versatile and suit a wide range of body sizes and sports, offering a great balance of support and comfort. The sweet spot is for those medium intensity activities like circuits and spin, but if you like to mix up your workouts, these bras are ideal for a broad range of activities. Even for high impact sports like HIIT or team sports, medium support Train bras could be a good option for smaller cup sizes.
So if your interests are varied and you want a good all-rounder, or you need tailored support for your sport, medium support sports bras for training are a great choice. Featuring sleek, high-performance compression fabric combined with sheer mesh panels for ventilation, you'll always stay cool, no matter how sweaty the workout gets.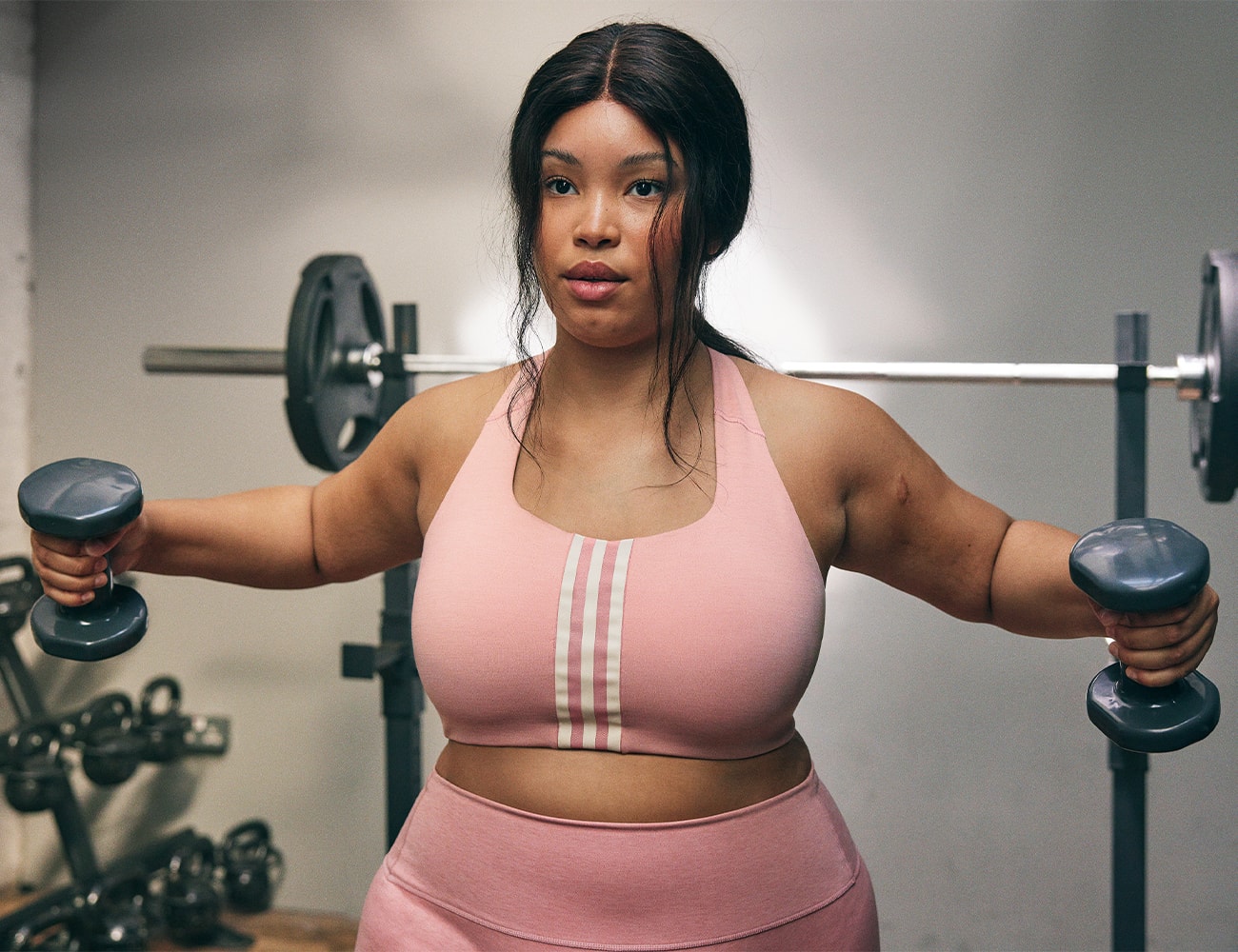 When To Choose a Medium Support Sports Bra for Running
Running has a unique impact on the body, causing extreme amounts of breast movement. This requires specialized support, but not all cup sizes need the highest support for their run. The adidas medium support running bra is made with all the features you require to stay comfortable: sleek, strong fabric, cooling and sweat-wicking technology, and smooth finishes to keep you running forward. The medium support Run Pocket bra is great for long runs in the city or the trail because of its multiple hidden pockets to store your essentials. If you need to shed some layers, you can attach them to the bungee on the bra.
When To Level Up the Support
If you feel discomfort during high-impact sports in a medium support bra, check out our
high-support bra
page to learn when to step up your support game.
Stay Updated
Be the first to know all about stories, launches, and events.