How to Pick the Best Walking Shoes
The right pair of walking shoes can take you far. Whether you need something steady for long walks in the city or outdoor adventures, our guide has you covered.
WHAT ARE THE BEST WALKING SHOES?
A good walking shoe provides daylong support for the many miles ahead of you. The right choice can be a critical component in keeping you moving—a habit that could benefit your long-term overall health.
Every walking shoe varies ever so slightly: some are built for the occasional light run when taking care of timely errands, others offer the steady support you need for long walks on concrete. You may also be planning to hit the trails and need a hiking shoe, or even just a day spent indoors to finish off some chores.
Whatever your needs may be, investing in a good pair of walking shoes is crucial. Some will fit differently than others, but their overarching purpose remains: they are made to be the best shoes for standing all day.
ARE RUNNING SHOES GOOD FOR WALKING?
Most running shoes are made to withstand significant impact on pavement and other hard surfaces as a means of reducing wear and tear on your joints. That being said, they can absolutely handle most walking needs. However, the difference lies in how they fit and feel on your feet for long periods of time—which will vary for everyone. Some walking and running shoes are suggested below, but you can also view our list of
how to choose the best running shoes
if you would like to select from a wider variety.
Summary:
Best walking shoes overall:
Ultraboost DNA
Best city walking shoes:
NMD
Lite Racer
Best laceless walking shoes:
Ultraboost DNA Slip-On
Puremotion Adapt
Best shoes for walking and running:
Puremotion
Kaptir
Most comfortable walking shoes:
Cloudfoam
Questar Flow NXT
Trail walking and hike shoes:
Terrex Free Hiker
BEST WALKING SHOES OVERALL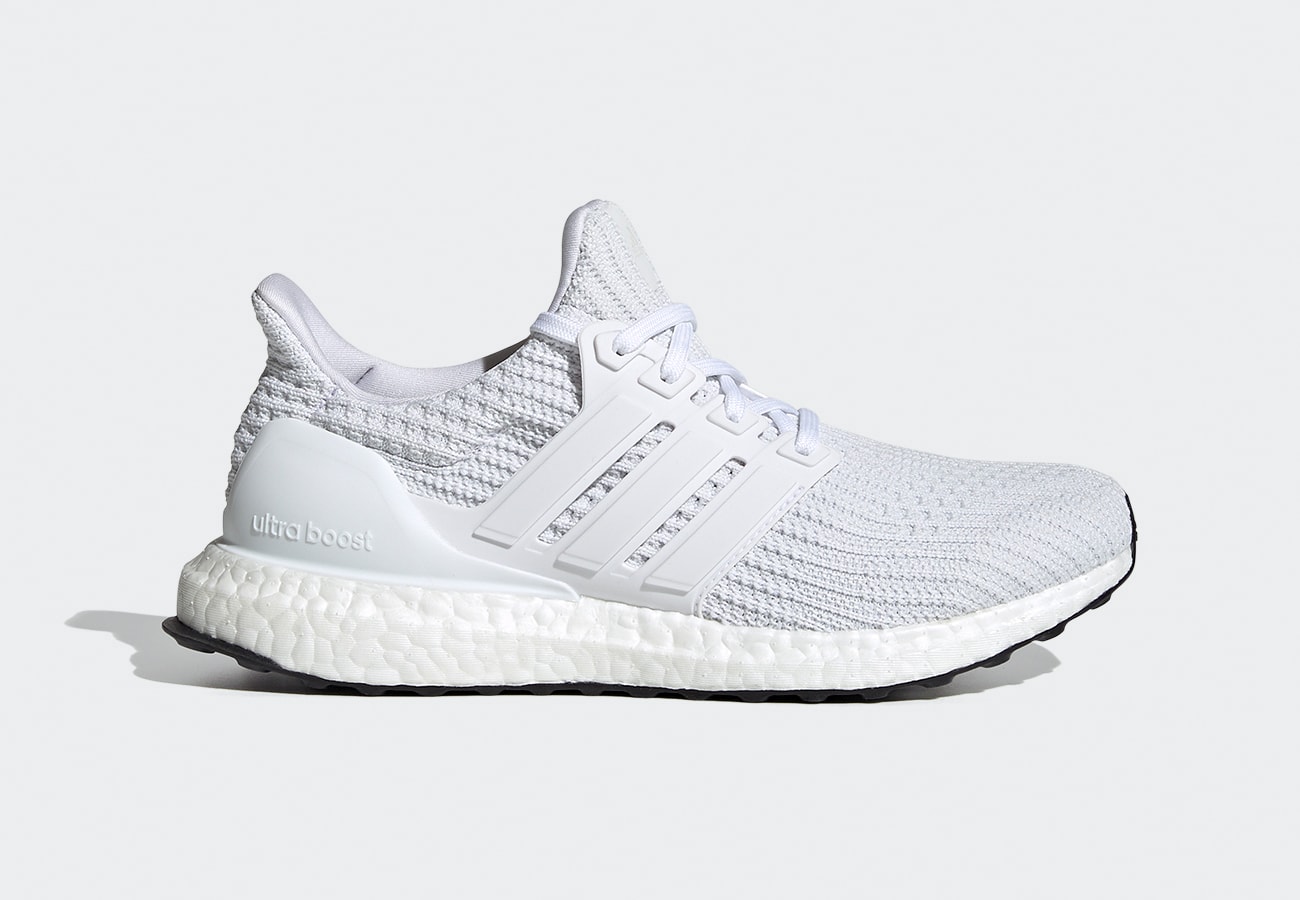 While originally introduced as a running shoe, the Ultraboost has enjoyed crossover success as a lifestyle-ready sneaker offering remarkable comfort. The Boost midsole returns energy with every step, and it lasts even longer when used solely for walking. Top it off with a breathable Primeknit upper to keep you comfy during long walks, and you have our pick for best overall walking shoe.
BEST CITY WALKING SHOES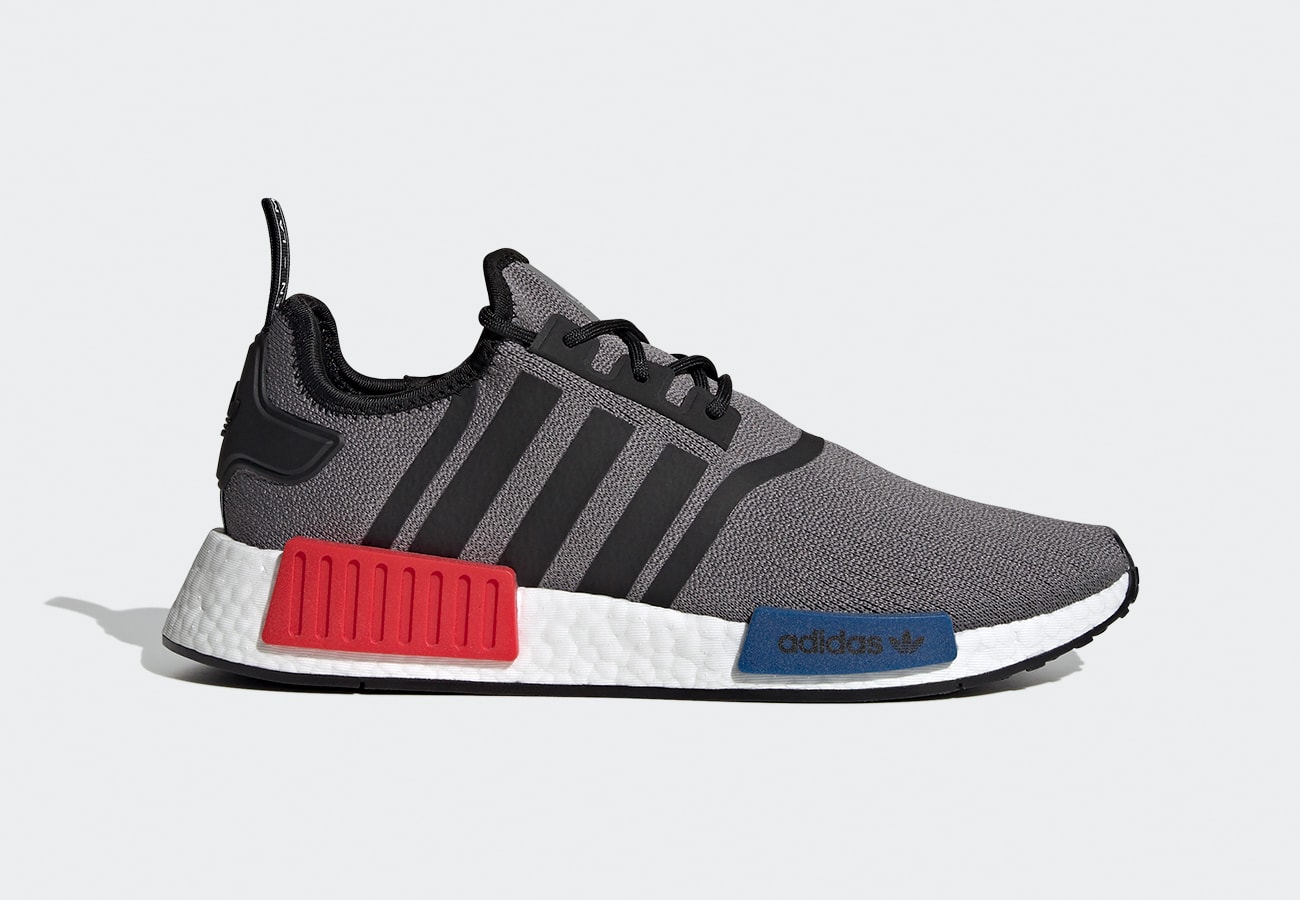 The NMD is a streetwear staple, melding a knit upper with the unmistakable Boost cushioning and signature midsole plugs. Whereas the Ultraboost was originally made for high intensity running, the NMD is built to handle all-day walking adventures in style. It stands as an enduring modern classic, available in several different designs.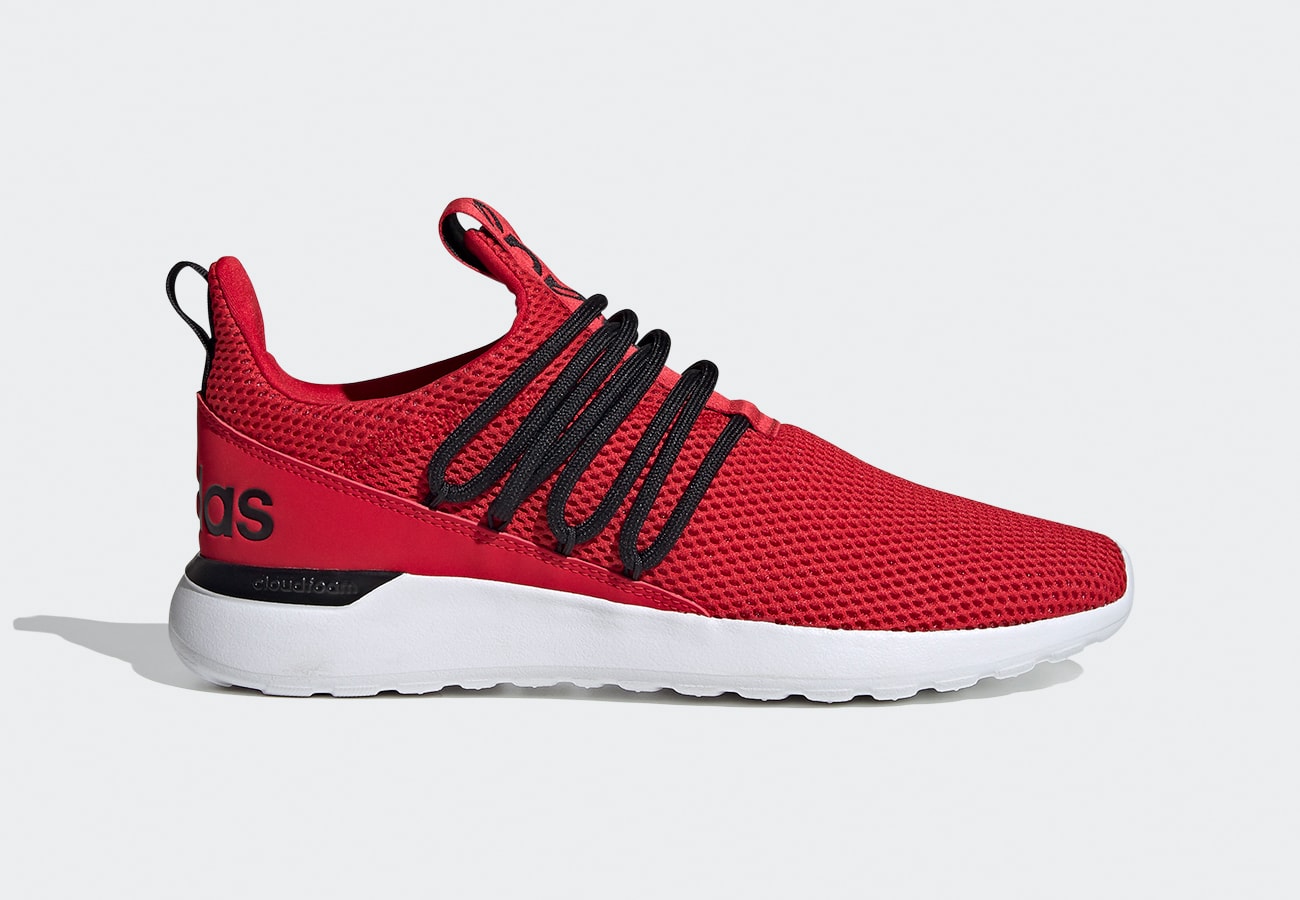 The Lite Racer is a popular slip-on shoe designed to keep things casual. It comes ready with an OrthoLite® sockliner and a Cloudfoam midsole to maximize comfort, and several colorways are available to match whatever look you're going for.
BEST LACELESS WALKING SHOES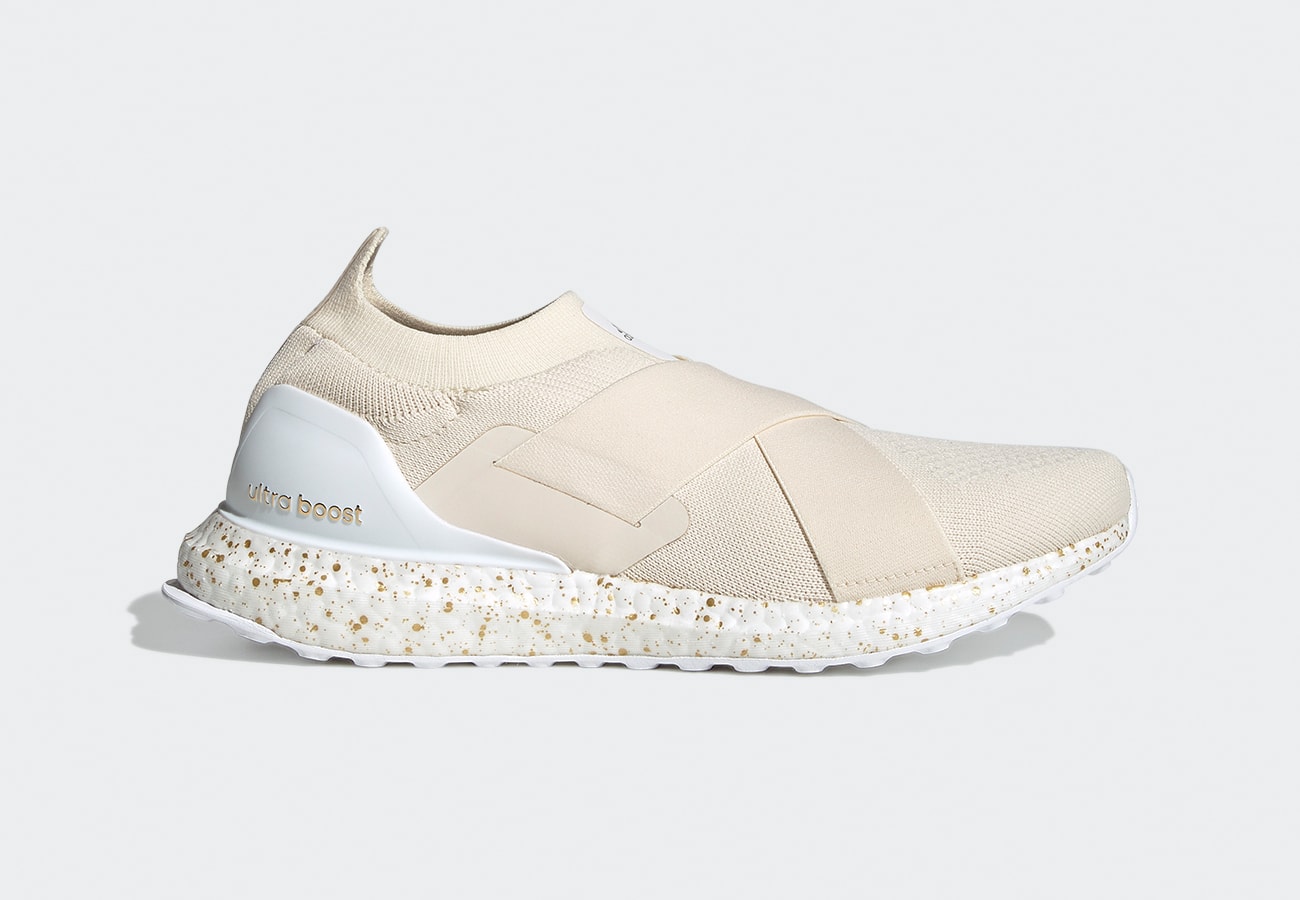 A slip-on version of the Ultraboost DNA, these are our pick for the best walking shoes for women—as they are made exclusively in women's sizes. They retain all the classic features of the Ultraboost, including the stretchy Primeknit upper and Boost midsole, but replace the laces with crisscross straps for easy on and off.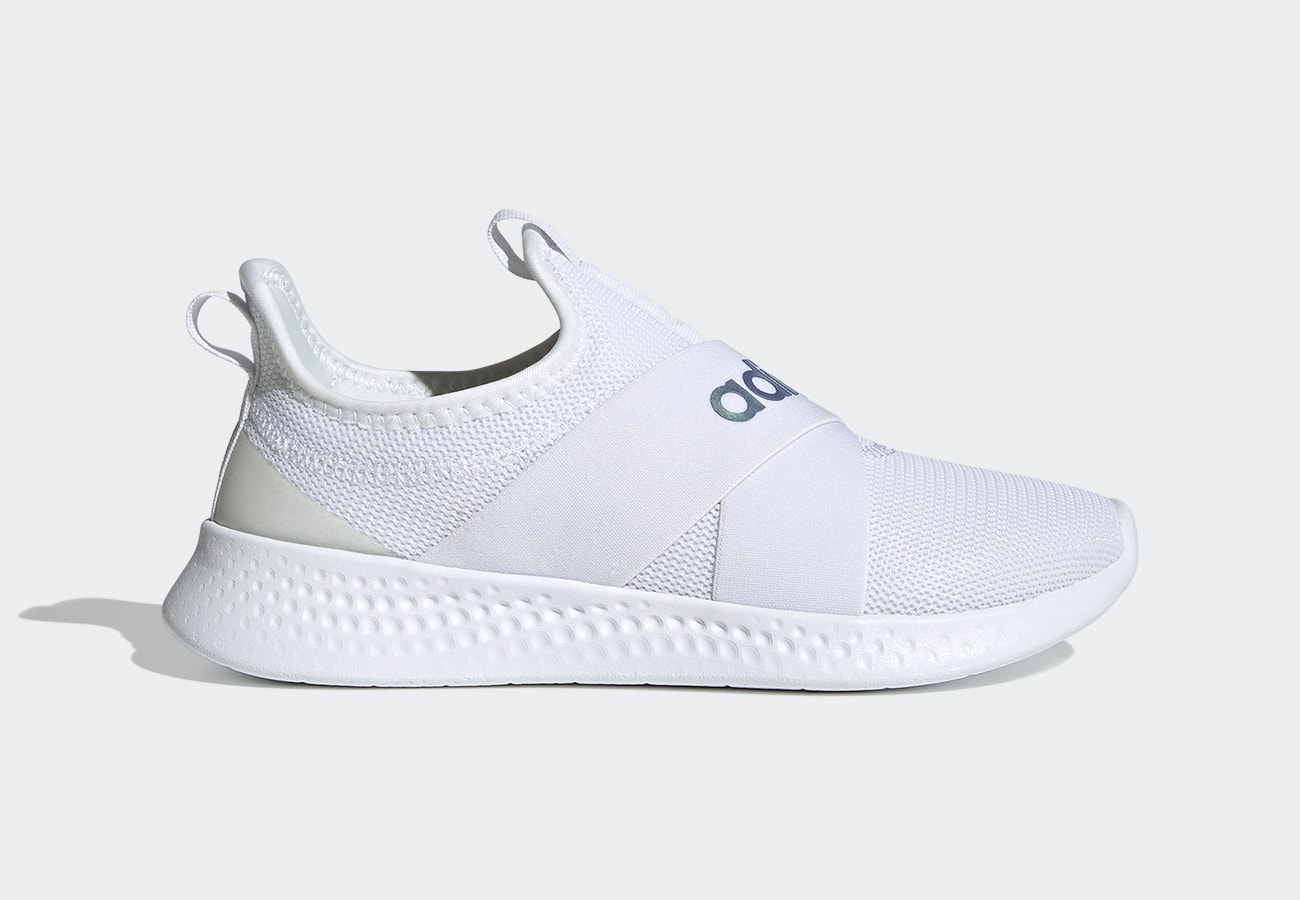 A laceless take on the Puremotion, this sneaker goes for a clean, minimalist look. Its running-inspired style pairs a soft Cloudfoam midsole with elastic straps and a textile upper, giving you comfort that lasts all day and doesn't skimp on style.
BEST SHOES FOR WALKING AND RUNNING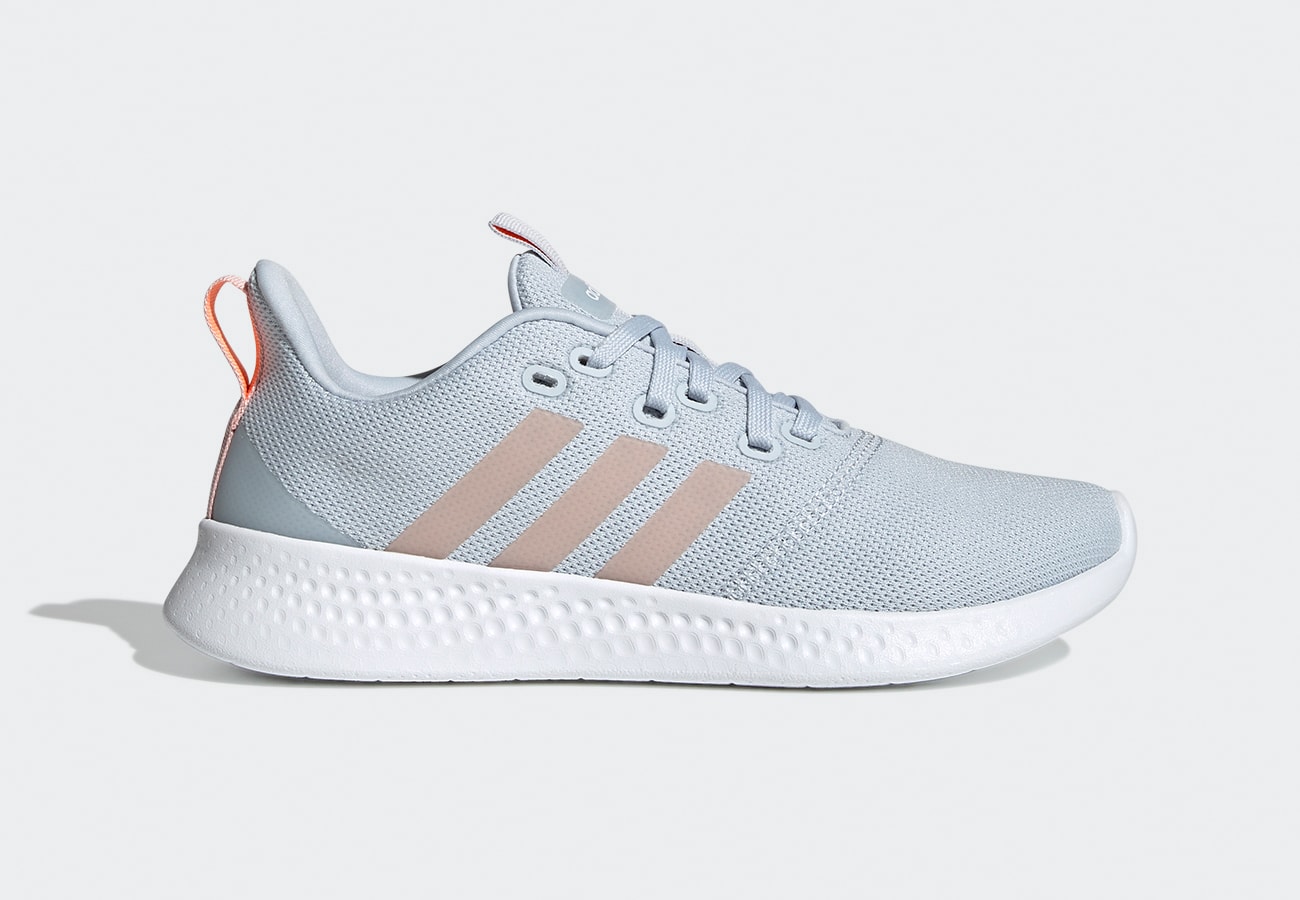 The Puremotion offers a running-inspired design for casual, everyday wear. Whether you need a shoe that's ready for on-the-go adventures or something more laid-back, you can rely on the Cloudfoam midsole and textile upper to keep you comfortable all day.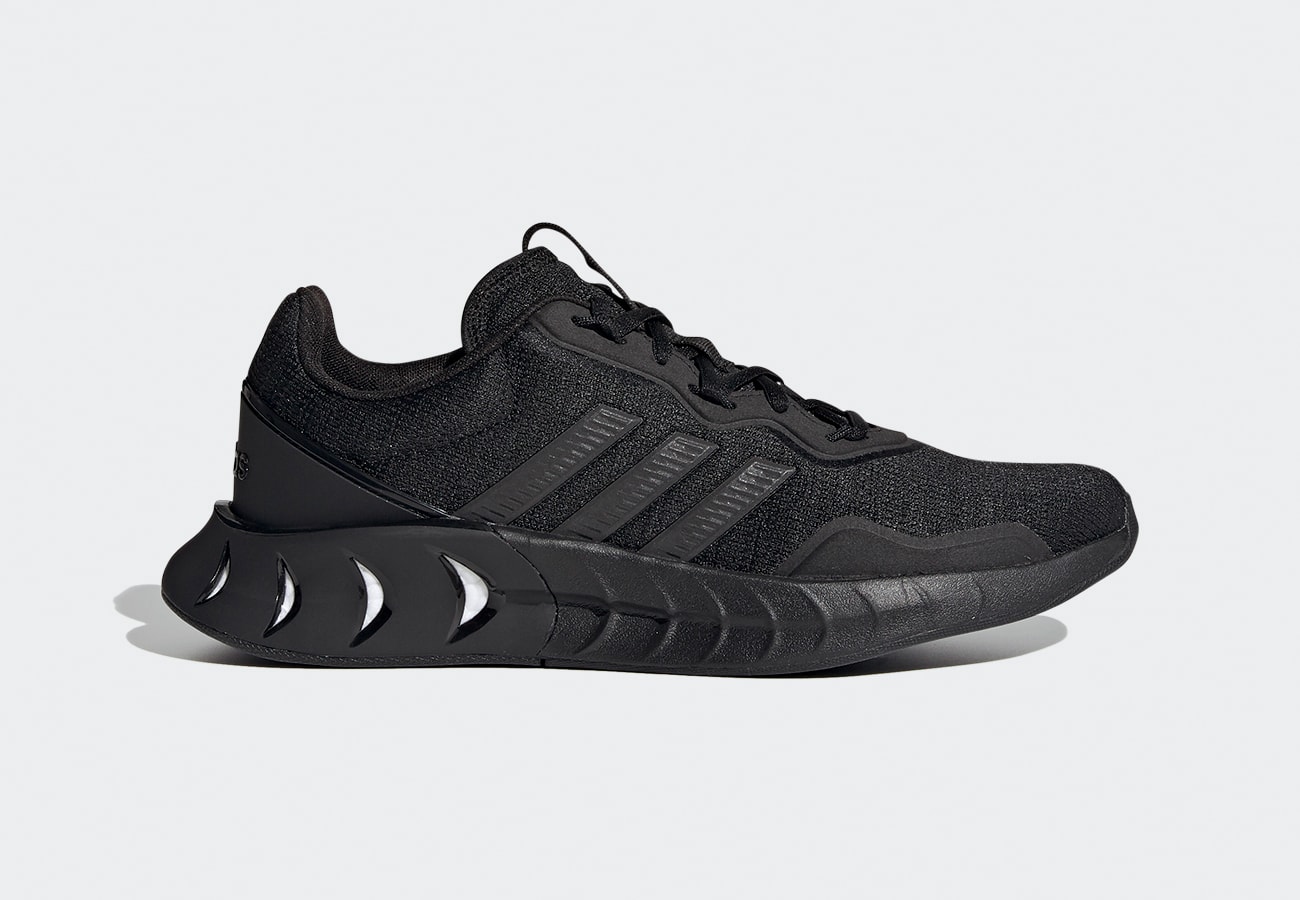 Channeling a streetwear style that's fit for light running, the Kaptir Super features a Boost midsole for exceptional cushioning. It's a look that adds some edge to checking off your daily to-do list.
MOST COMFORTABLE WALKING SHOES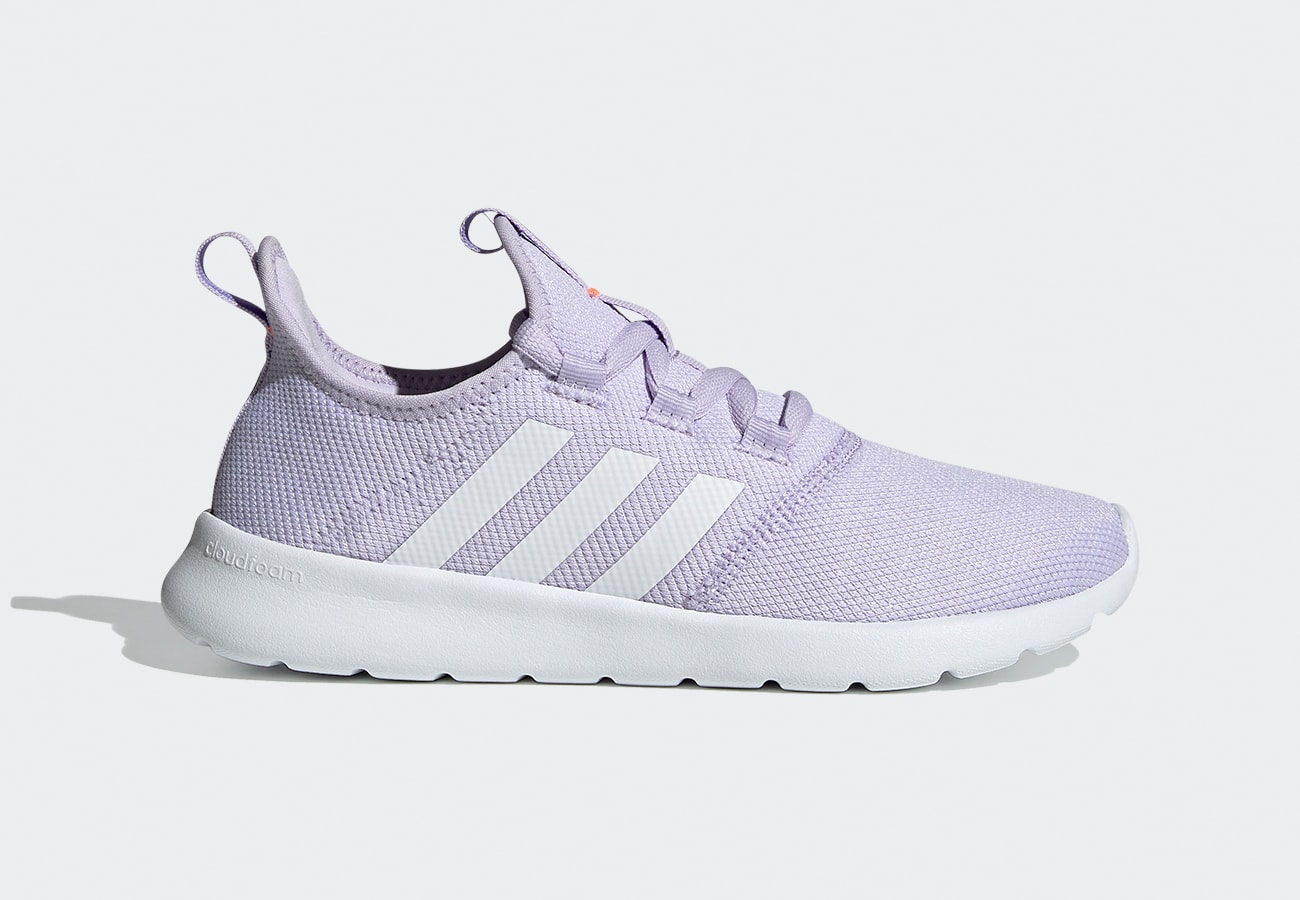 The Cloudfoam Pure calls out to classic adidas style with another running-inspired look. With its namesake midsole providing all-day comfort, these shoes help keep you comfortable no matter where you go.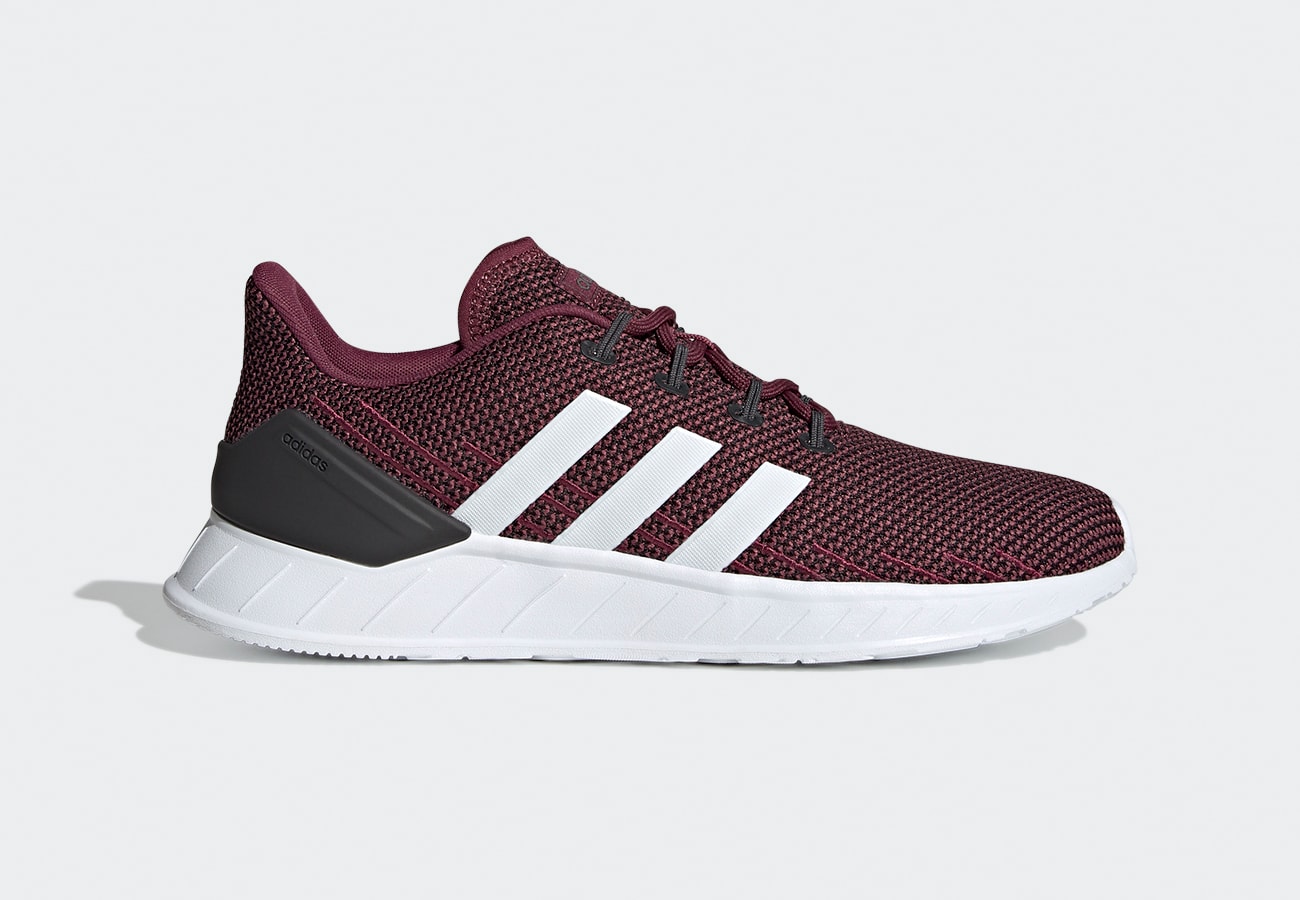 A lightweight and breathable everyday shoe, the Questar Flow NXT combines a Cloudfoam midsole with a molded heel counter for added stability. It has a simple and clean style that fits right in with any look you're going for.
TRAIL WALKING AND HIKE SHOES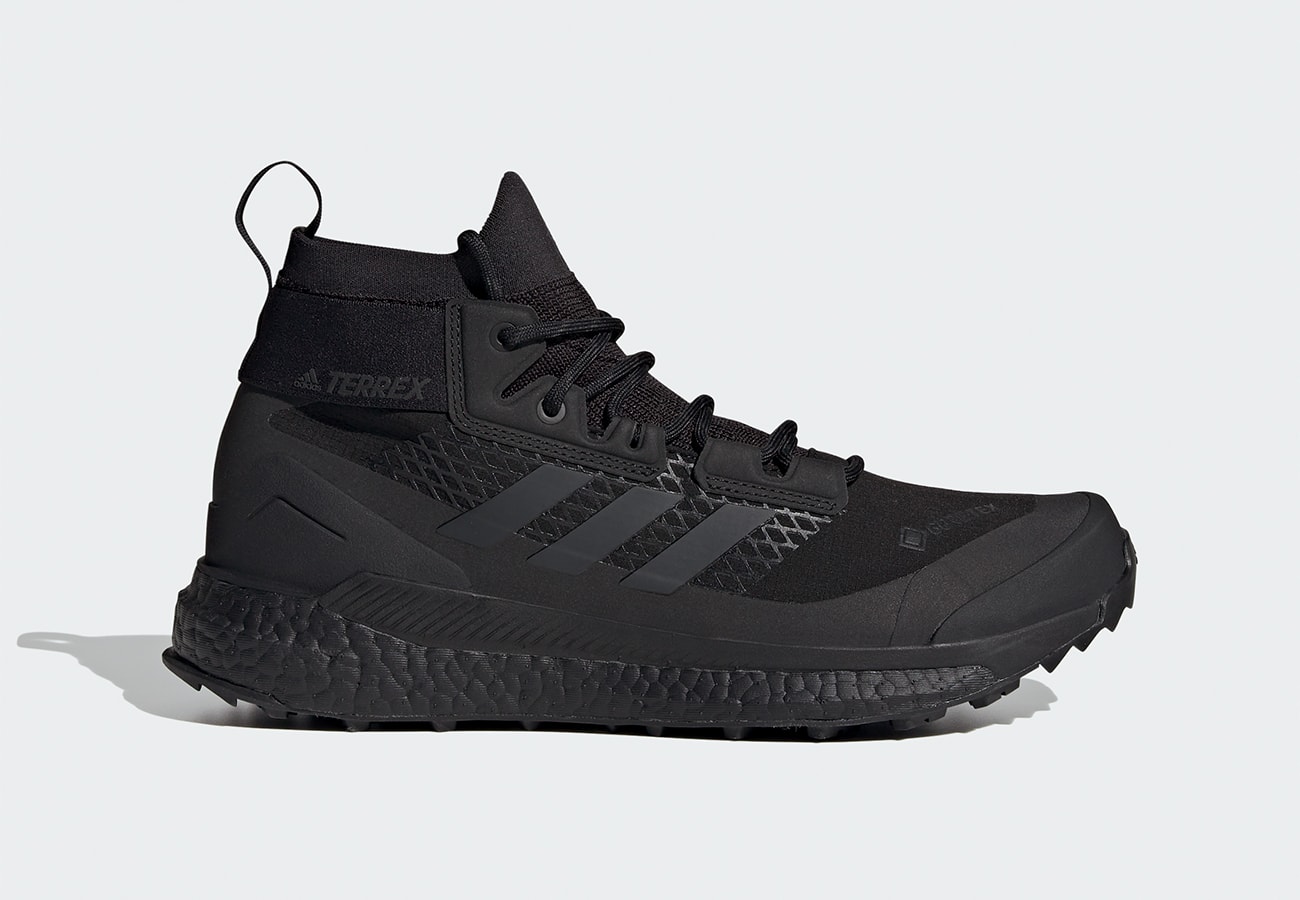 If you're looking to spend the day outdoors,
TERREX Free Hiker shoes
have you covered. They combine all the features that help you explore in comfort, including Boost cushioning and a rugged Continental™ outsole for a firm grip. Look for a model made with Primeblue, a high-performance recycled material made in part with Parley Ocean Plastic.
HOW LONG DO WALKING SHOES LAST?
Depending on how often you use them, walking shoes should be replaced every three to six months; most walking and running shoes generally last between 300 and 500 miles. Using them more than this, especially towards the end of their lifespan, is not recommended due to their diminished support and shock absorption.
Another way to add more time to your walking shoes' lifespan is by rotating between two or more pairs of shoes; if the time is divided up equally when using your shoes only for exercising or walking, it could mean that your walking shoes can maintain a healthy amount of support and cushioning for almost a year.
Regularly taking care of your running and walking shoes is another way of getting the most out of them for the long haul. Make sure to read our guide on
how to clean running shoes
for a detailed walkthrough.
Stay Updated
Be the first to know all about stories, launches, and events.