How To Choose Running Shoes
Wondering how to choose the right running shoes? Team up with adidas and use our running shoe finder to choose your ideal running shoe.
THREE FACTORS TO CONSIDER WHEN BUYING RUNNING SHOES
There are lots of features in running shoes that make them tempting to pick, but to find the right pair for you, consider which features are important for your running habits.
1. WHERE DO YOU USUALLY RUN?
You might favor a responsive, cushioned shoe if you're running on city concrete. You might choose a shoe with durable traction and support if you prefer the trails. If you're looking for treadmill running shoes that you can also use for squats and burpees, you'll likely want a cross-trainer.
2. WHAT LEVEL OF CUSHIONING DO YOU LIKE?
Less cushioning lets you feel the ground as you run. More cushioning delivers more comfort and energy return, but it can also mean a heavier shoe that is higher off the ground. Everyone is different, so determine what feels good to you.
3. DO YOU NEED SPECIFIC SUPPORT?
If your ankles and feet roll inward, that means you overpronate. If your weight rolls to the outside of the foot, you supinate. These movements can cause pain or discomfort, and you might benefit from a shoe with specialized support to keep your foot in a neutral position.
How to Pick a Running Shoe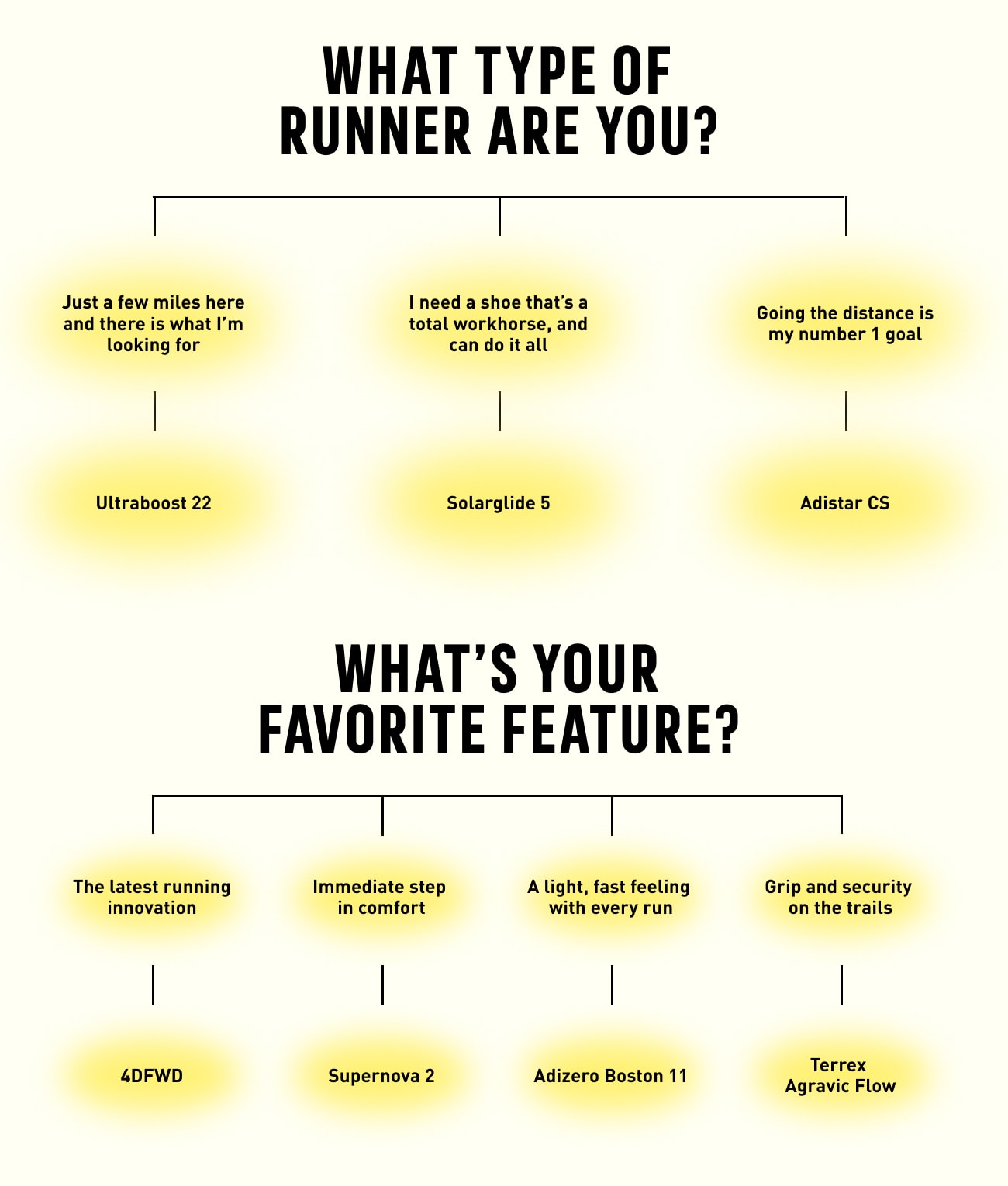 Now that you know the important features of a running shoe, it's time to find the perfect pair for your running style. From the most cushioning to race-day favorites, we're breaking down all the categories so you can find your perfect match.
Running Shoes for Energy Return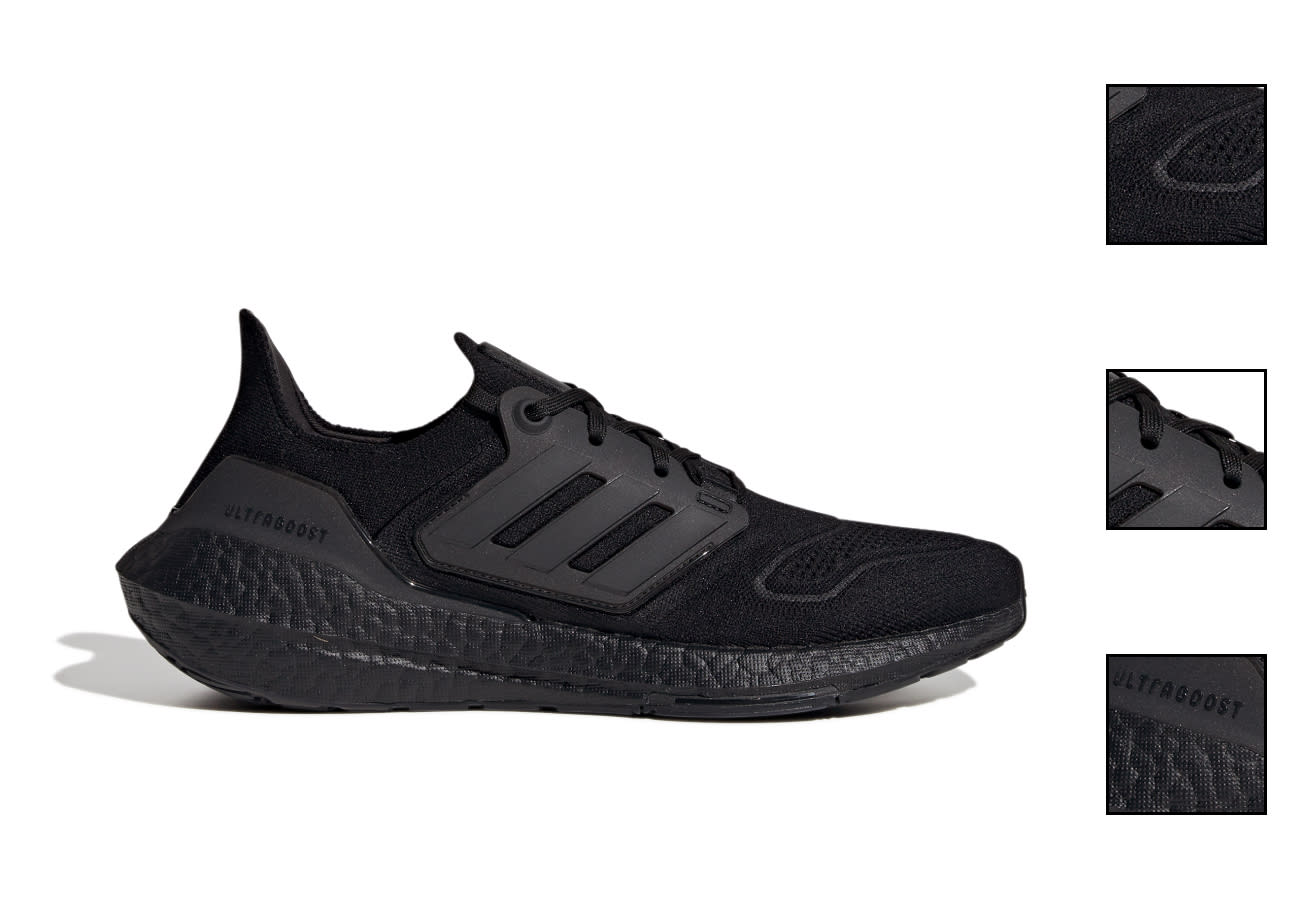 Meet the Shoe:

Ultraboost 22
If cushioning is what you need in your life, the Ultraboost 22 is the runner for you.
The Ultraboost 22 offers runners cushioning, responsiveness, and comfort. The BOOST midsole provides lasting energy. Hundreds of BOOST capsules are fused together and ready to explode with energy and power every stride. The iconic BOOST midsole is paired with the adidas LEP system, blessing runners with a responsive running stride.
Like the original Ultraboost, this updated model emphasizes versatility and comfort—making it a great cross-training shoe for people who are just getting into running and an excellent recovery running shoe for more advanced runners.
Running Shoes for Comfort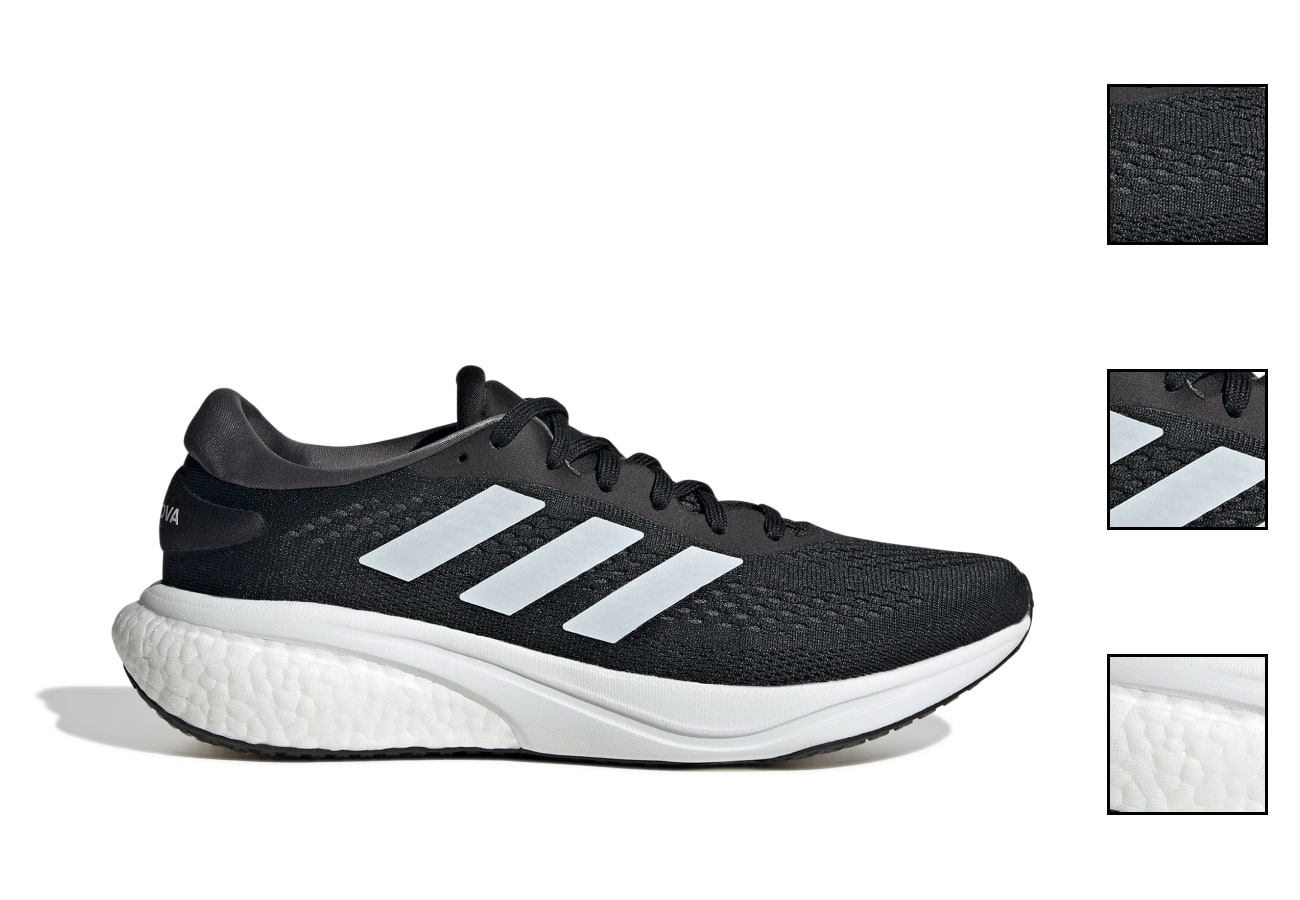 Meet the Shoe:

Supernova 2
If comfort is your best friend, the Supernova 2's are the running shoe for you.
Designed to help runners run comfortably every time on any terrain, the Supernova 2's are one of a kind. There's a precise balance of bounce and boost in this shoe. The new padded tongue and heel patch construction delivers a comfortable feeling from the first step on. The TPU outsole delivers a superior grip that gives runners the support and comfort needed on any terrain.
The Supernova 2 was crafted to reduce the carbon footprint of the final product by 10% compared to the 2020 Supernova.
Running Shoes for Distance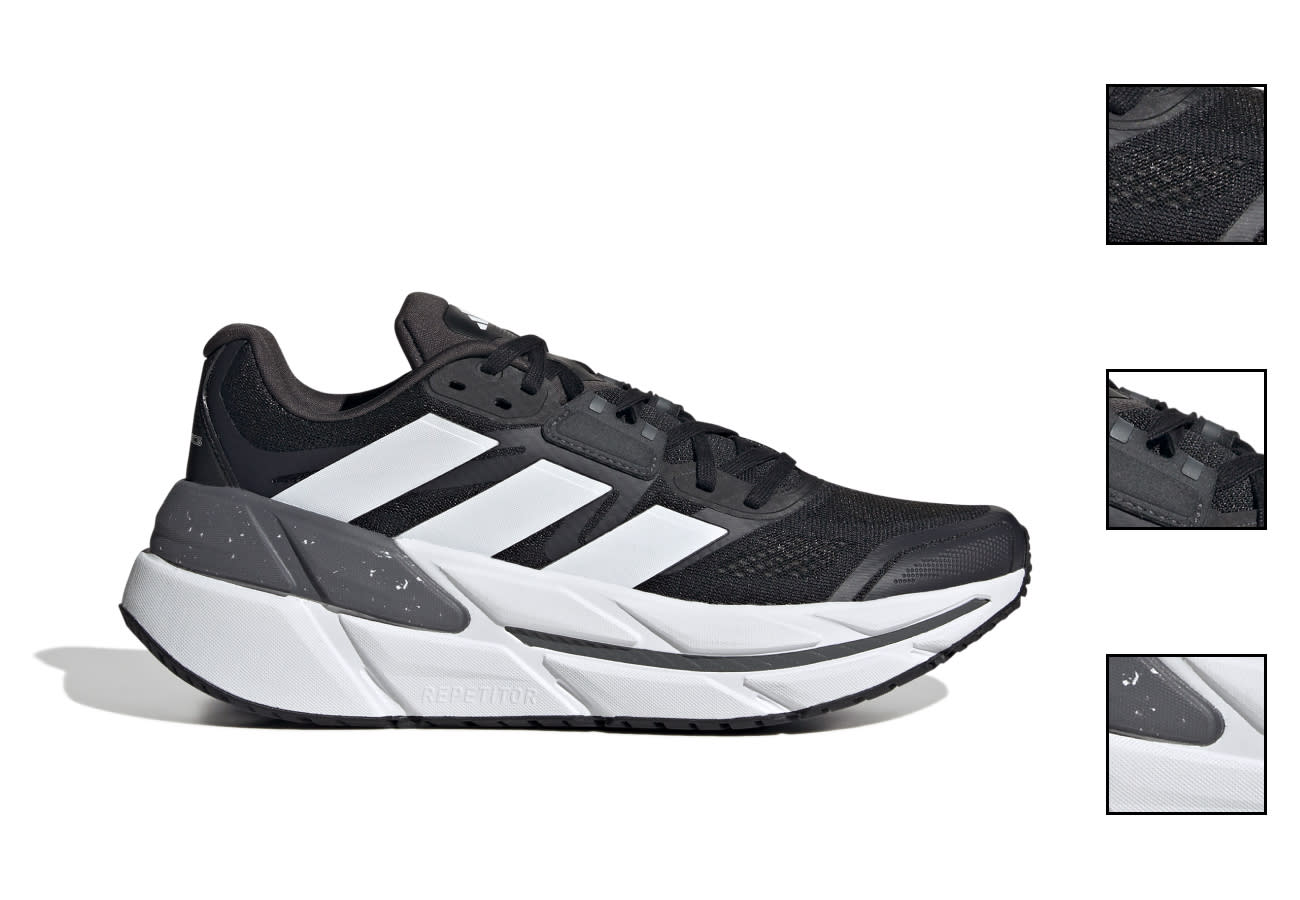 Meet the Shoe: Adistar CS
Do you ever get the urge to run far? If so, the Adistar CS will go the distance with you.
A runner made for long and slow runs. The idea of perpetual motion inspired the Adistar CS. This running shoe was made to help runners reach their long-distance goals. Built for comfort and support, with a long curve-shaped angle across the forefoot, it creates a smooth, consistent rocking motion that helps you on to the next step. The full-length REPETITOR midsole, combined with a REPETITOR+ support frame, wraps around the heel and is extended on the medial side for further stabilization and support.
EVERYDAY RUNNING SHOES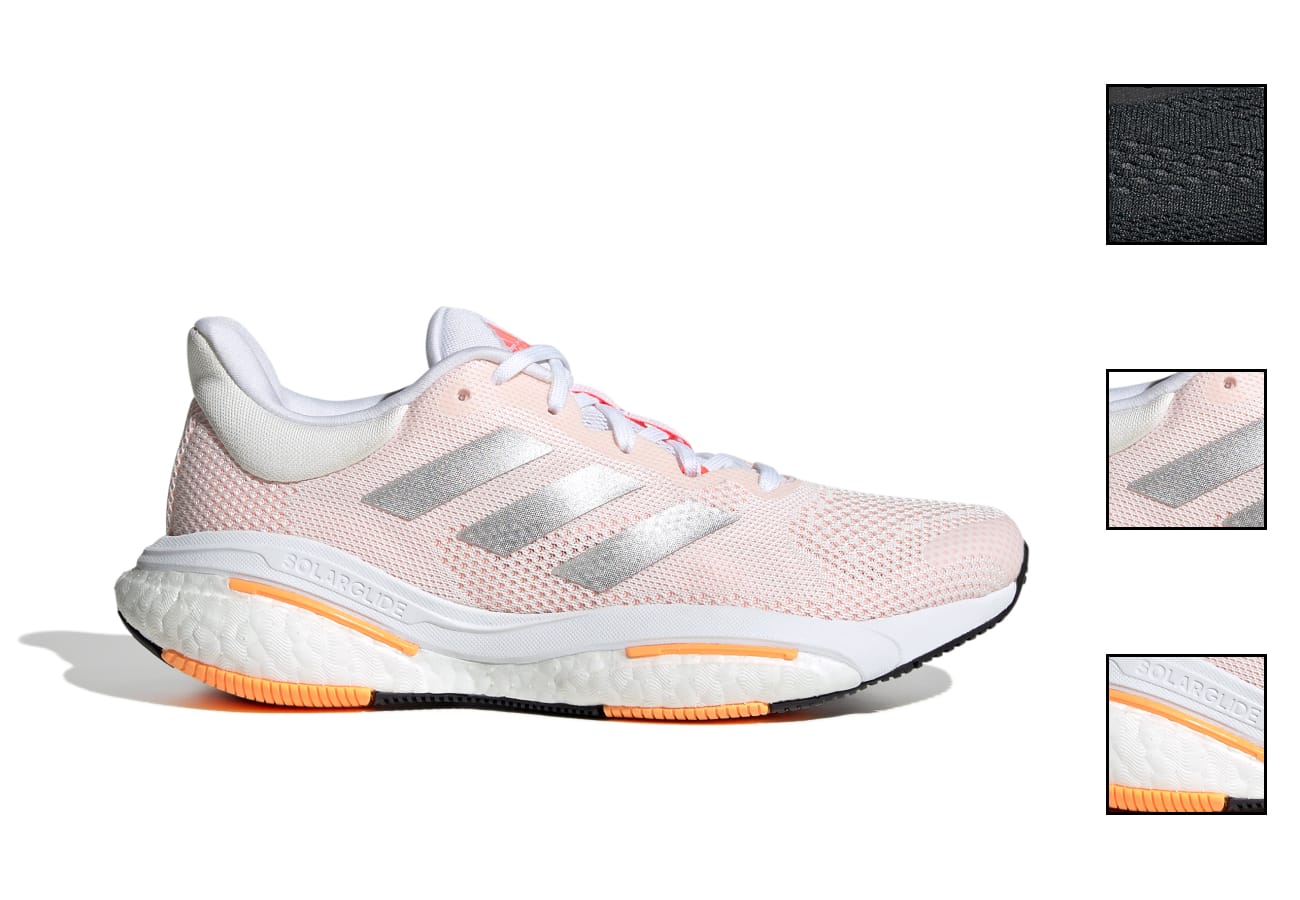 Meet the Shoe:

Solarglide 5
Choose the Solar Glide 5 if you want an everyday running shoe with next-level energy return.
If you are looking for a trainer to support you all day, every day, the Solarglide 5's are the running shoes for you. These trainers are great whether you're building consistency, upping your distance, or training for a personal best. The midsole features BOOST cushioning for maximum energy return no matter how far you go. A stability rail and molded heel work together to guide the foot without restricting natural movement to keep your stride stable and balanced.
RUNNING SHOES FOR STABILITY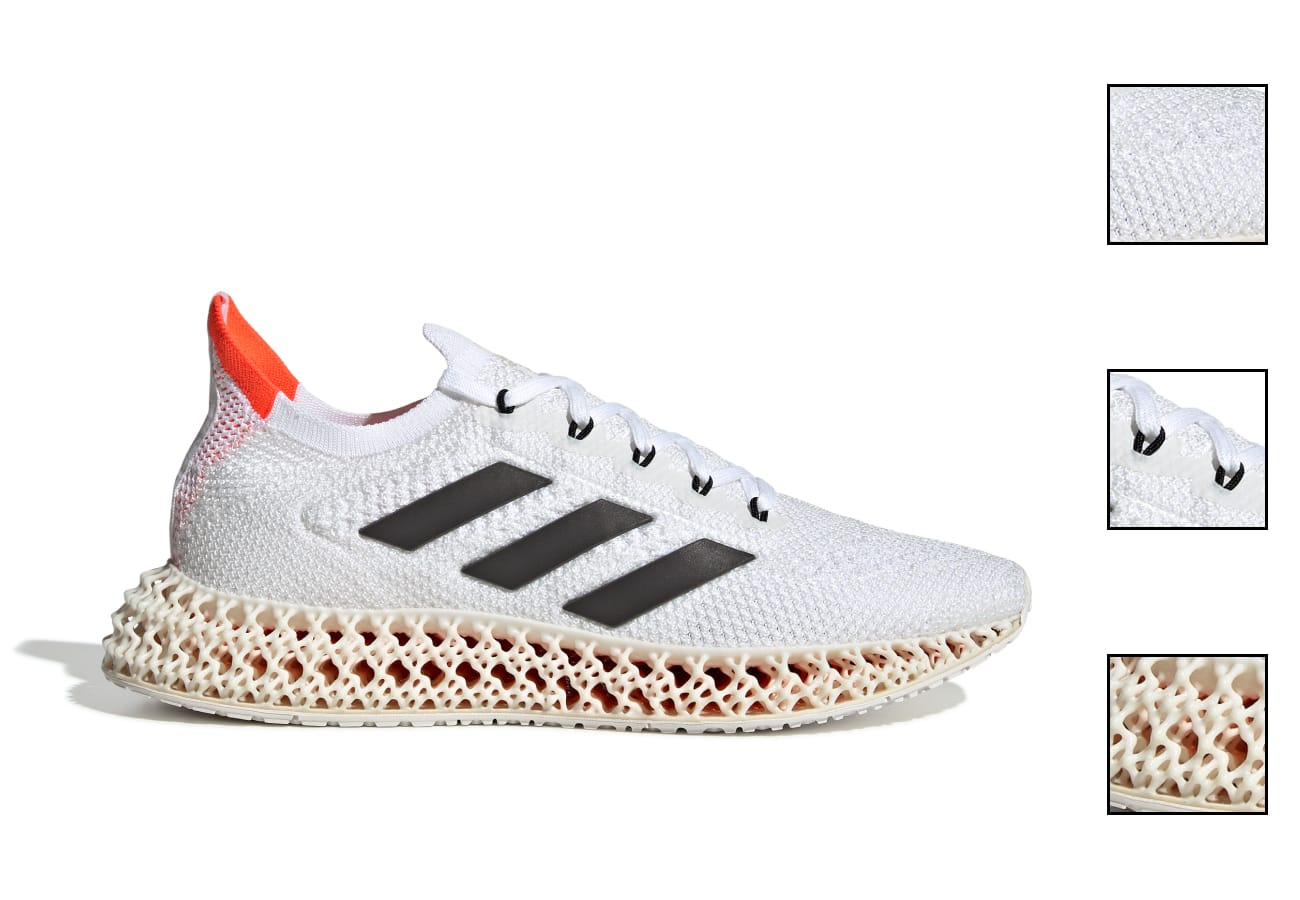 Meet the Shoe: 4DFWD
The 4DFWD is a running shoe coded by athletes, for athletes. Enough said.
A smooth and comfortable run is what the 4DFWD gifts runners. The 3D midsole technology is designed to move runners forward. When the foot impacts the ground, it applies braking forces. The 4DFWD midsole reduces these forces by redirecting the impact into forward motion. With every step, 4DFWD compresses forward, providing a smooth transition and a unique experience. The Primeknit+ Upper supports the foot with a sock-like fit while letting it breathe freely.
RUNNING SHOES FOR SPEED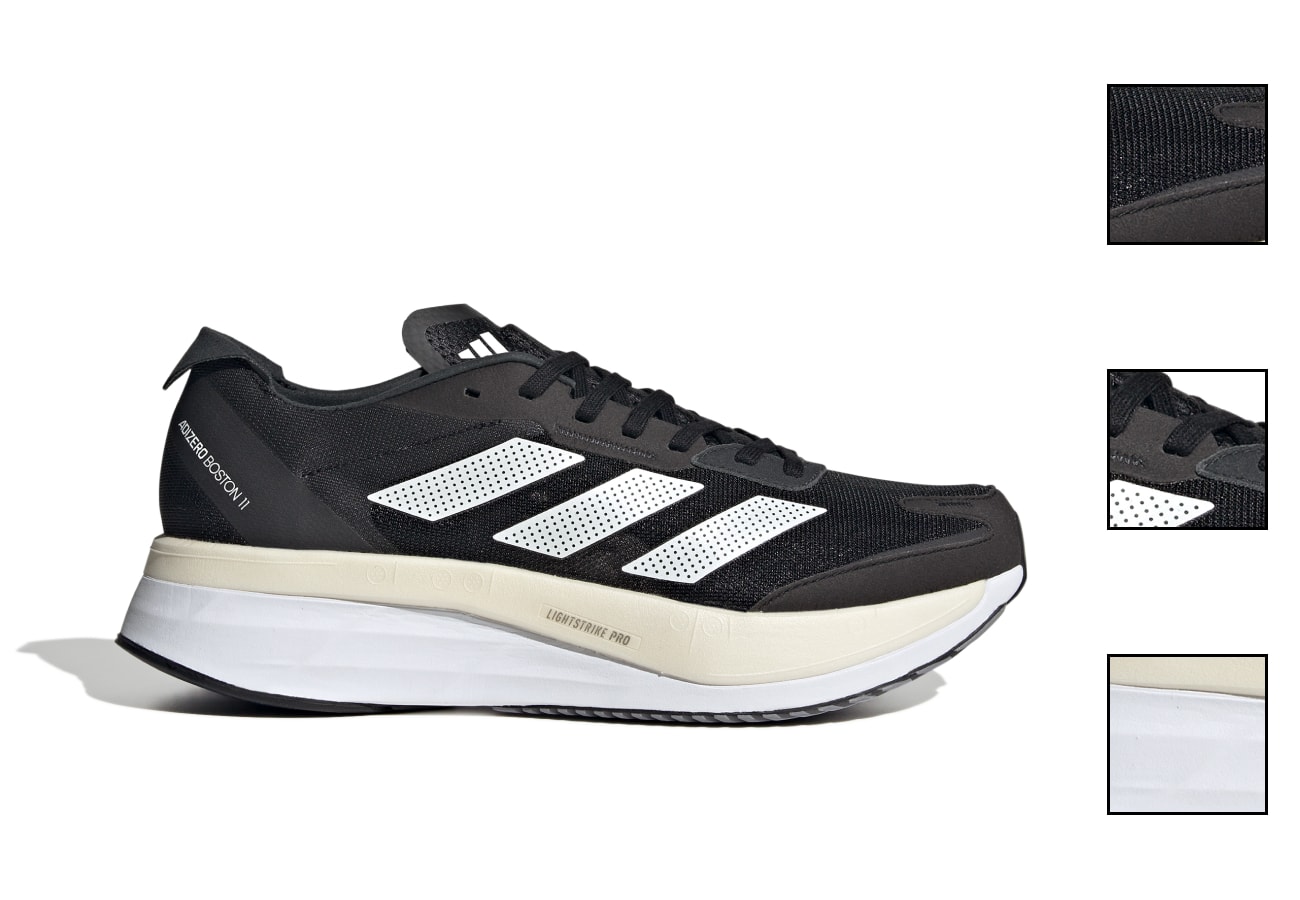 Meet the Shoe:

Adizero Boston 11
Choose Adizero Boston for a lightweight and fast race or race-day training shoe.
Created for one of the most famous marathons in the world, the Adizero Boston 11 remains a go-to race day pick. However, this shoe is also perfect for training up for the big race. The Adizero Boston 11's are built for mid-to-long distance runs. They welcome a race-day quality and energy to training, with a propulsive feel that comes from Energyrods. The Energyrods limit energy loss underfoot.
The newest edition of the Adizero Boston family, the 11's fuse Lightstrike Pro+ foam for a fast, snappy feel, giving every step more energy than the last, with Lightstrike EVA for durability. Paired with the lightweight mesh upper, this shoe offers runners the ventilation and support needed during training and race day.
SHOES FOR TRAIL RUNNING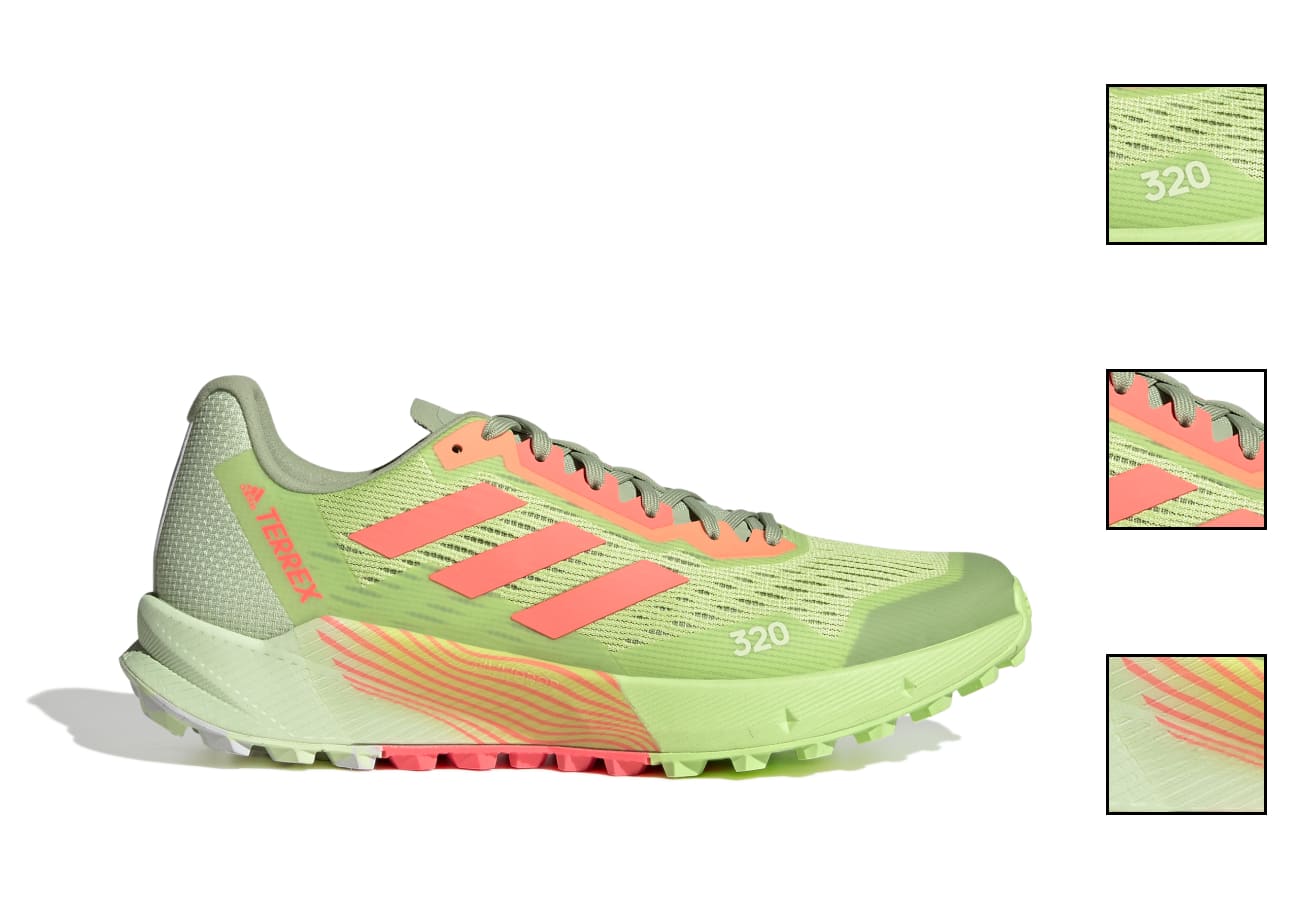 Meet the Shoe:

Terrex Agravic Flow
Running up that hill is easy with the Terrex Agravic Flow. The perfect shoe for runners who like mountain trails.
The Terrex Agravic Flow is a robust and mighty running shoe that feels lightweight thanks to the Lightstrike EVA foam. The mesh upper boosts your run with comfort and breathability—no matter the trail. The Terrex Agravic Flow is made to take on tough terrain. A trail running shoe that will elevate your mountain game, the continental outsole delivers the grip you need for different terrains. The shoe features a full-length Pro-Moderator foil that protects you from obstacles on your path, wrapping up on midfoot to ensure more stability on every terrain.
HOW SHOULD MY RUNNING SHOES FIT
Once you narrow down how you'd like the shoe to perform, the next step is finding the right fit. Even the most technologically advanced running shoe won't feel good if it doesn't fit your feet correctly. Refer to our running shoe sizing guide to find your proper shoe size, but also consider how various shoe constructions can feel different. For example, your shoe size might feel slightly smaller in a sock-like upper versus a mesh knit upper. You can find what kind of upper the shoe has in the product description on adidas.com. Regardless, a well-fitting shoe leaves plenty of room for the foot to expand in the toe box, supports your midfoot, and doesn't let your heel slip out with each step.
HOW OFTEN SHOULD I REPLACE MY RUNNING SHOES
A good rule of thumb is to get new running shoes every 300 to 500 miles, or roughly every four to six months if you average 20 miles per week. After thousands of steps in the same shoe, the cushioning in the midsole can become compressed, limiting its energy return and support. At the same time, the tread of the outsole wears down, which reduces traction, and the knit upper can stretch out, losing its supportive capabilities. You'll feel and see the difference, and that's how you know when to replace your running shoes.
To help get the full life out of your shoes, check out our article on
how to clean running shoes
to keep them fresh mile after mile.
Stay Updated
Be the first to know all about stories, launches, and events.