adidas x Black Women's Player Collective
adidas partners with Black Women's Player Collective to change the game for under-represented Black women and girls by breaking down access barriers to soccer.
OUR PARTNERSHIP
adidas and the Black Women's Player Collective (BWPC) partnership will change the game for Black women and girls, by breaking down the barrier of access to soccer for youth in under-resourced communities and creating opportunities for future generations. adidas will serve as a long-term partner in the effort to change the narrative of Black women and girls in soccer by demanding equity, representation and access at all levels of the game.
The BWPC is under the umbrella of the adidas Football Collective (aFC), the brand's soccer communities platform: a worldwide movement opening up the game to everyone, everywhere, because we believe soccer has the power to change lives. Our partnership, led by Black female professional soccer players, is committed to creating a brave community of female soccer players and advocates, and bringing forth new opportunities for young Black girls.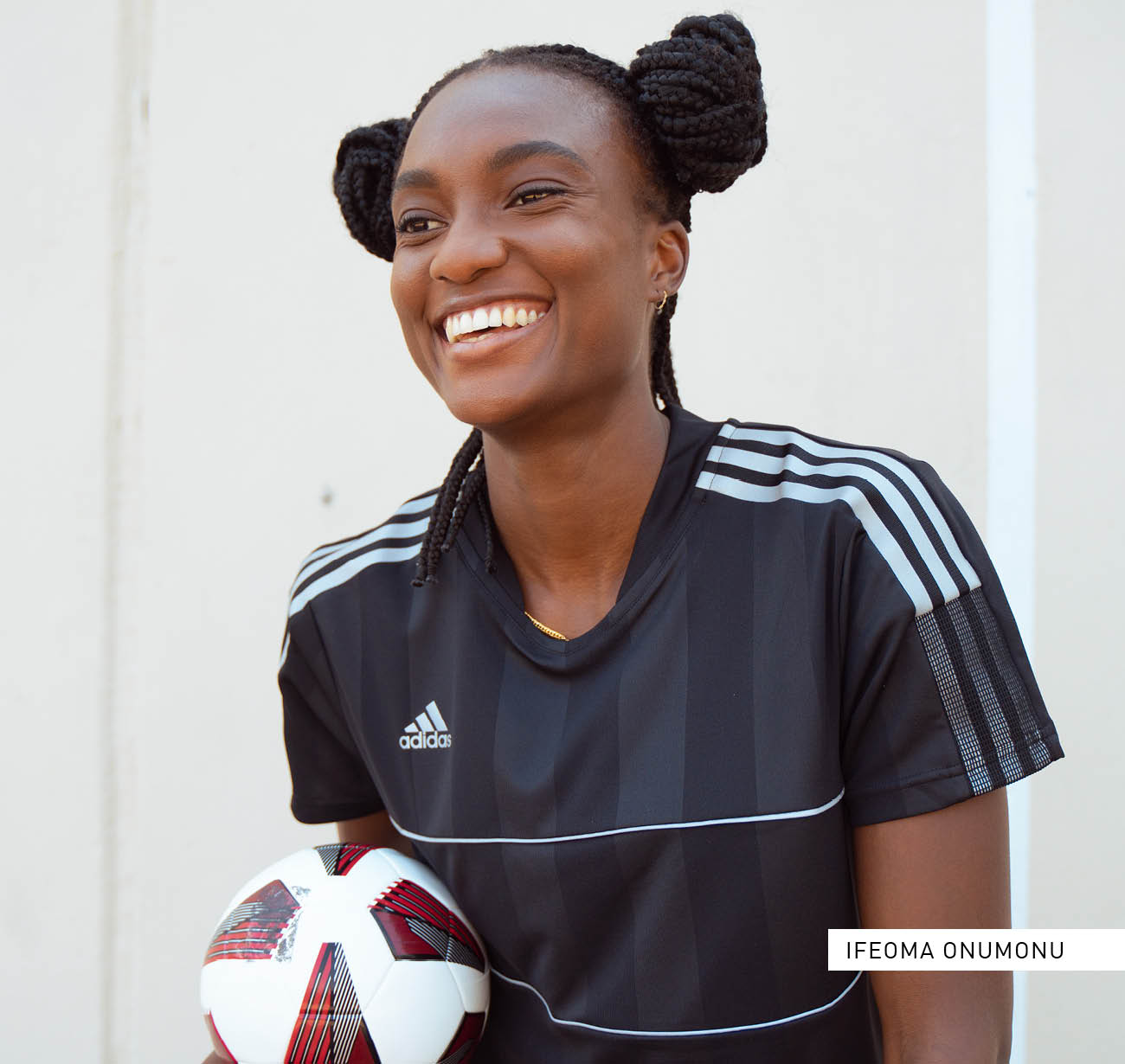 This partnership will provide spaces where young girls can go out and experience the sport without constraints, as well as providing role models through our collective. What we plan to do with adidas is give young girls the space to know they belong inside and outside of the sport.
- Ifeoma Onumonu (professional soccer player and BWPC Board Member)
ABOUT THE BWPC
The BWPC is led by Black professional soccer players whose passion and mission is to advocate for change. Their collective consists of seven board members, 38 members and 15 advocates across 10 professional clubs and more than 5 international premiere clubs. Our partnership is dedicated to making a lasting impact in under-represented communities in order to create a safe space for young Black girls to experience a field of their own.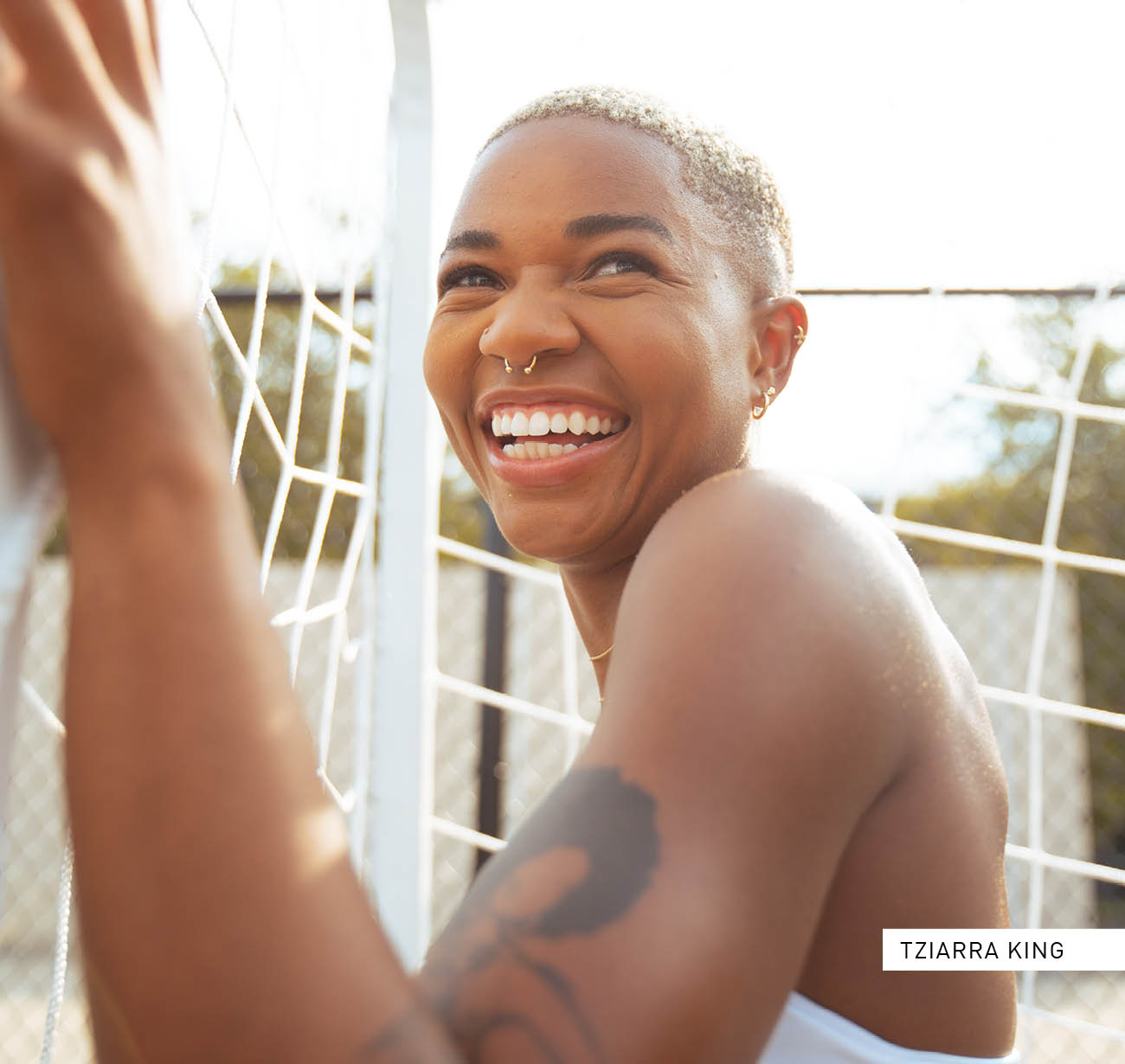 We hope that by giving young girls access to safe spaces and players at the highest level of the game, it helps them see their own possibilities.
- Tziarra King (professional soccer player and BWPC Member)

As a nonprofit organization, the BWPC elevates the image, value and representation of Black women as athletes and leaders in business, industry, and public and private institutions. Their vibrant logo represents just that, a bold and disruptive mission to change the game for Black women and girls by elevating Her. The tilted W in the logo represents their collective's ethos and spirit, while a warm color palette reflects their love for soccer and the women who play it.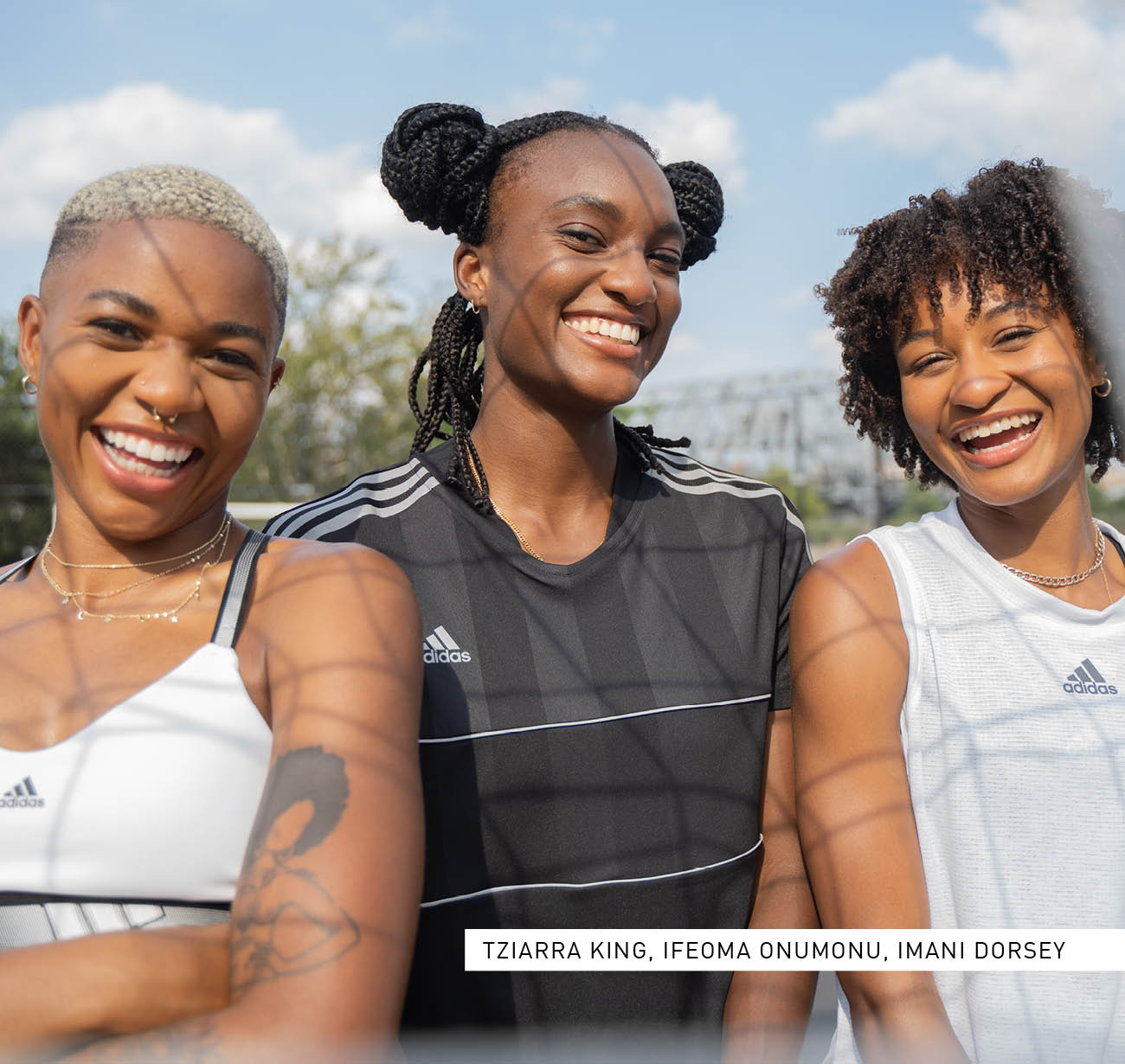 EARLIER WORK
In 2020 adidas expanded its partnership with the U.S. Soccer Foundation to support the BWPC, Black Players for Change (BPC) and Musco Lighting in creating 12 new mini-pitches in predominantly Black communities nationwide, to be installed by 2022. This partnership continues to provide tangible access and opportunity for children of color to play soccer, and sheds light on the structural barriers to Black participation at all levels of the game.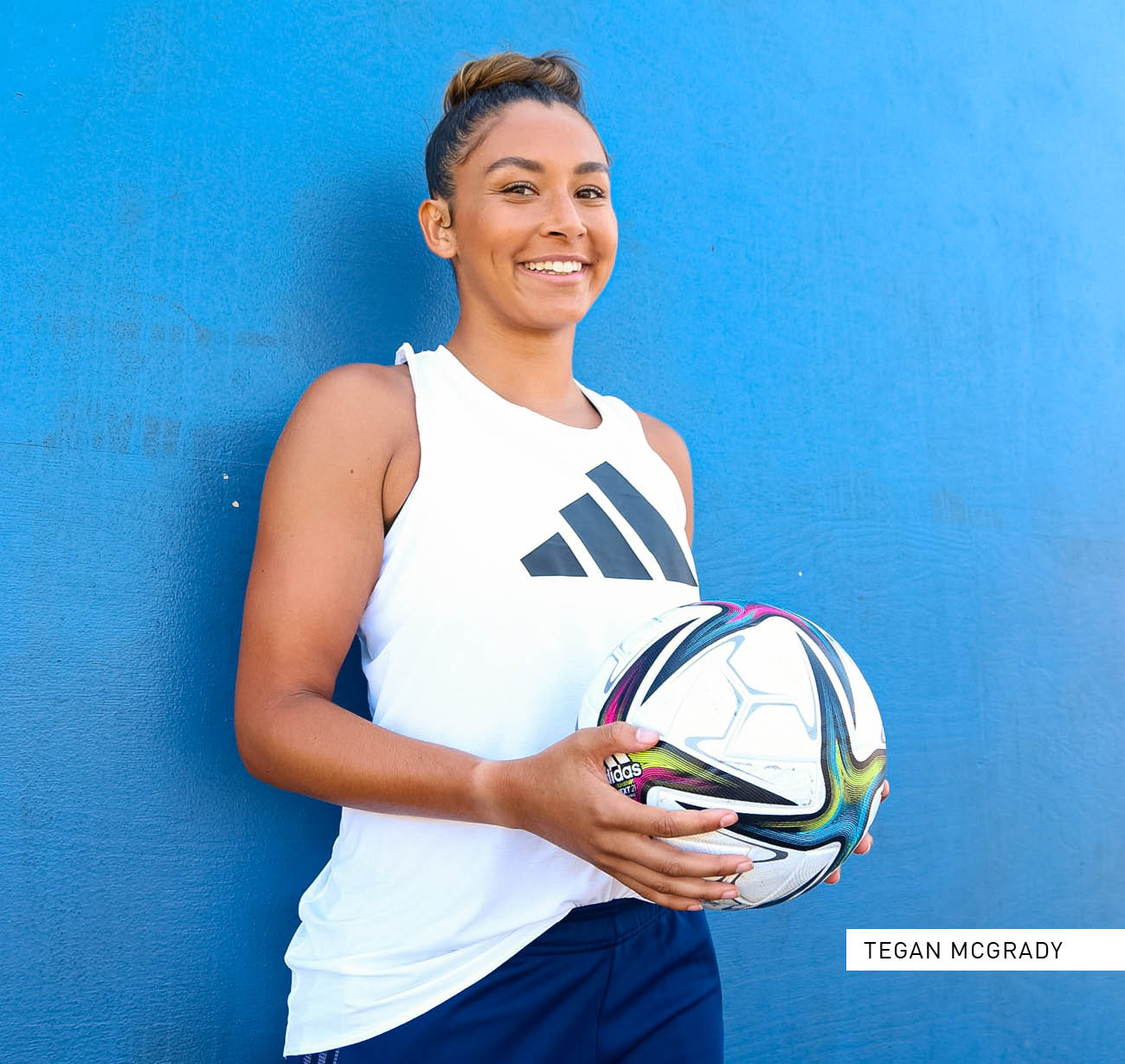 The mini-pitches will help give kids a place to play, and also another place to call home.
- Tegan McGrady (professional soccer player and BWPC Member)
They have completed five mini-pitches with more in progress across various parts of the country.
In addition to these efforts, adidas is working with the U.S. Soccer Foundation to install more than 100 mini-pitches. To date, more than 85 mini-pitches have been completed with adidas since the start of the program.
In conjunction with each mini-pitch opening they are working with schools, parks and local communities to connect players with local youth. These pitches are a safe place for youth to play, and will provide mentorship and role models to engage with in conversations around racial inequity and other issues facing the communities. With a focus in the key markets of NYC and LA, where nearly 64 mini-pitches are complete, adidas is set to install more than 100 mini-pitches with the U.S. Soccer Foundation.
adidas has supported the U.S. Soccer Foundation in taking a comprehensive approach to providing youth from under-represented communities with the tools to live a healthy and active lifestyle and ultimately reach their full potential through the Soccer for Success program. Most importantly, support from adidas has helped in addressing inequities and disparities faced by marginalized communities within the game, specifically BIPOC and young girls. In addition, adidas provides equipment—balls and jerseys—to Soccer for Success participants each season.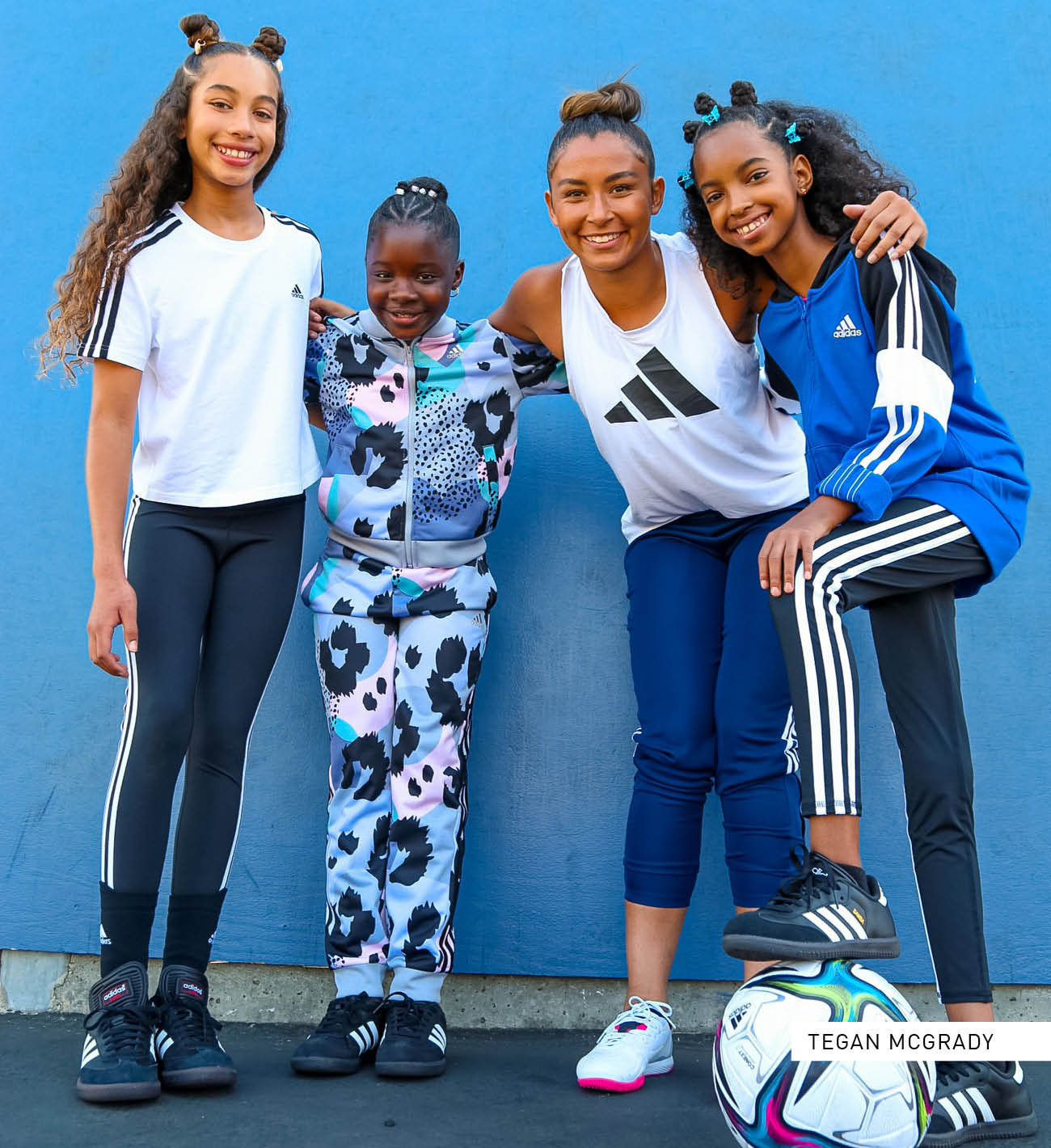 WHAT'S NEXT
As partners, we will continue the work of the BWPC in tackling inequality and creating impactful solutions for Black communities. We are committed to providing opportunity by offering grass-roots programming centered around equality, representation and access, with the intention of creating breakthroughs in these areas.
Black women's voices are essential in soccer and in sports, because we need to highlight the women who are playing in this arena for the next generation.
-Imani Dorsey (professional soccer player and BWPC Board Member)
Together we will host annual soccer clinics and programming for girls ages 8-15 in communities of color nationwide. The investment in the Black community through the BWPC, combined with adidas' "United Against Racism" efforts, will inspire and encourage young people to dream bigger and explore their own potential and possibility.
You can show your support by joining the conversation and donating to the Black Women's Player Collective. Follow the links below to learn more:
Stay Updated
Be the first to know all about stories, launches, and events.