SIGN UP BELOW TO STAY TUNED FOR UPCOMING RELEASES THAT EXPLORE BOTH ADIDAS AND PRADA'S RICH LEGACIES.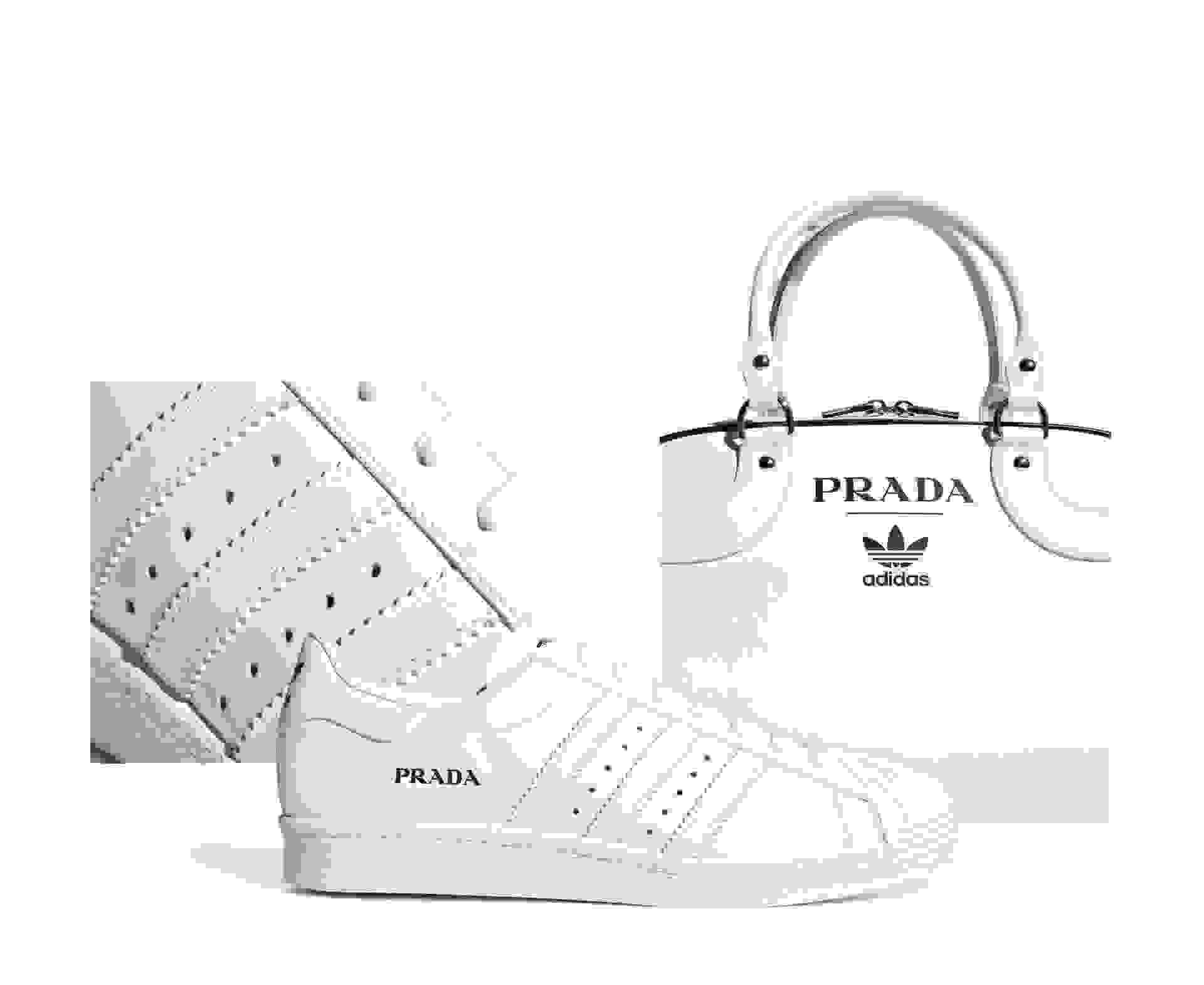 PRADA FOR ADIDAS: UNPRECEDENTED CRAFTSMANSHIP. PREMIUM MATERIALS. ICONIC DETAILS.
IN 2019, PRADA FOR ADIDAS BROUGHT TOGETHER OVER A CENTURY OF LUXURY CRAFTSMANSHIP AND FIFTY YEARS OF STREETWEAR HISTORY. THE SHARED JOURNEY BEGAN WITH THE RELEASE OF PRADA FOR ADIDAS LIMITED EDITIONS: THE PRADA SUPERSTAR AND THE PRADA BOWLING BAG FOR ADIDAS.

WITH TWO MONUMENTAL ARCHIVES AS OUR INSPIRATION, WE WAIT FOR A NEW PHASE OF THE COLLABORATION. PRADA FOR ADIDAS IS A LABORATORY FOR IDEAS—EACH PARTNER BRINGING A UNIQUE PERSPECTIVE TO A CONVERSATION FOUNDED ON MUTUAL EXPLORATION AND THE SEARCH FOR NEW BOUNDARIES.