Men's Outdoor Climbing Shoes
[12]
Settle into every step with adidas men's outdoor climbing shoes that offer secure footing. Lightweight materials won't weigh you down and rubber outsoles provide grip as you make your way higher.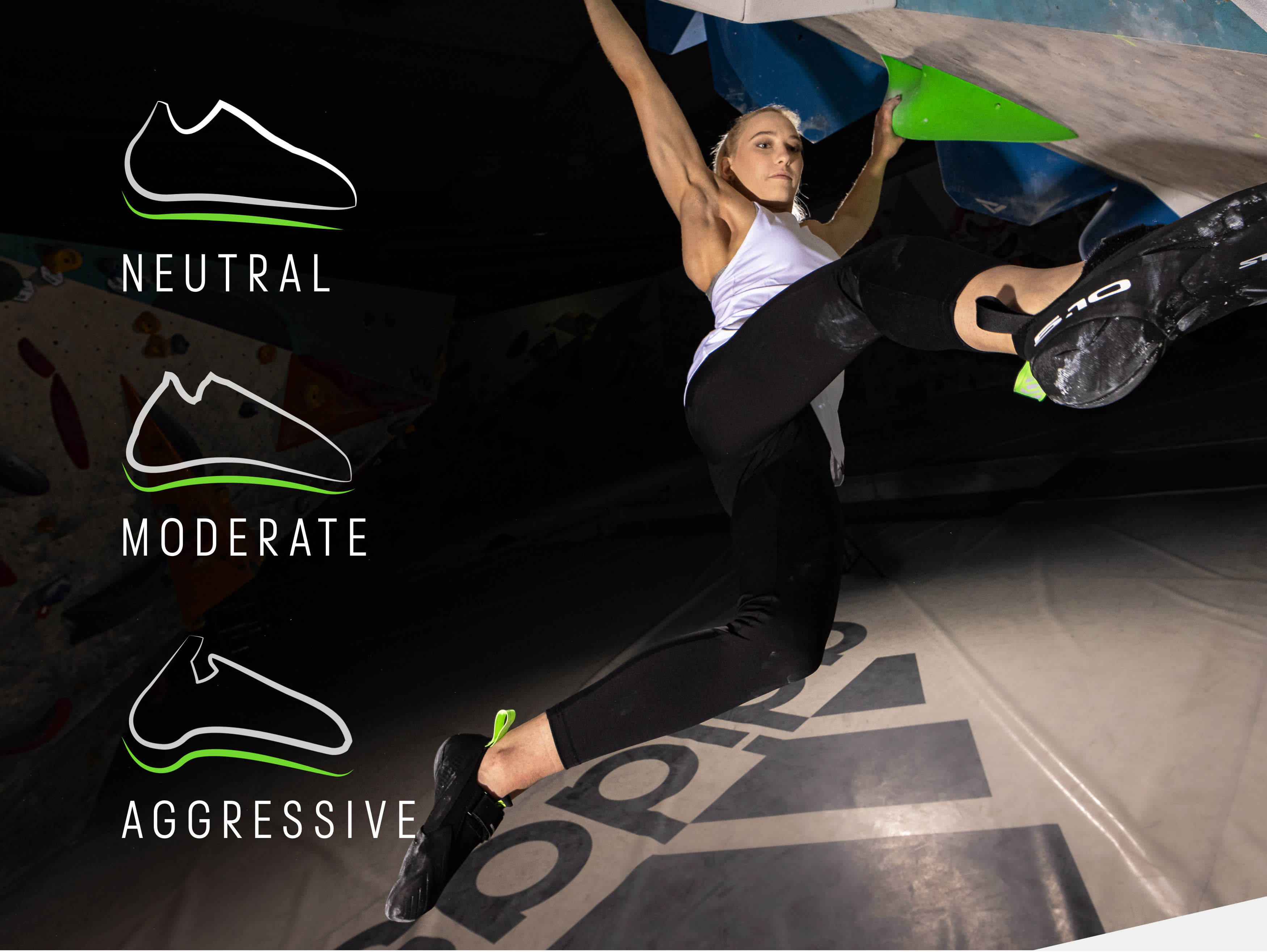 FINDING THE RIGHT CLIMBING SHOE
The main goal for your first pair is comfort and proper fit. Five Ten offers a good progression from neutral, beginner-friendly climbing shoes all the way up to advanced aggressive models for specific terrain. Let our expert help you find your fit.
READ MORE
adidas Men's Outdoor Climbing Shoes
When you're eyeing a new PR on a familiar crag or attempting your most difficult crux yet, compromising isn't an option. adidas men's climbing shoes offer both seasoned and novice climbers an optimal blend of durable, nimble and lightweight performance features to maximize your capability on any route. Stealth® C4 rubber outsoles provide top-tier grip and toughness, giving you confident edging power on small holds. Microfiber uppers and barrel lacing create a snug fit, letting your outdoor shoes give you plenty of feedback to keep your movements precise and agile. Offered in a full range of shapes, from flat to aggressive downturns, you can find men's athletic climbing shoes ideal for sliding into cracks or tackling steep overhangs. Adjustable hook and loop straps help you customize your fit to keep your feet secure while breathable mesh provides generous ventilation to shun distractions as you get ready to top out. Explore adidas online to find outdoor climbing shoes to take you from one send to the next.
WANT TO LEARN MORE ABOUT ROCK CLIMBING SHOE FIT?
Buying climbing shoes can be daunting, but with the adidas climbing shoe buying guide you'll have all the information you need to make the perfect choice for your needs.