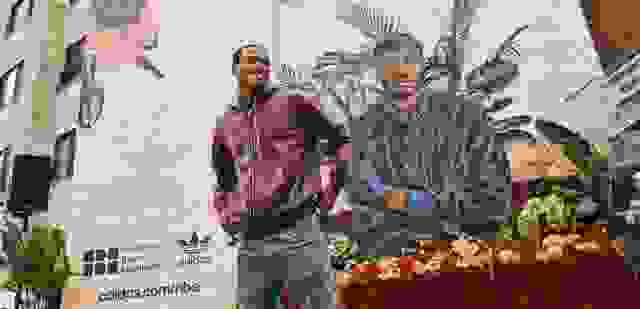 Honoring Black Excellence: Vol 3 Tyshawn Jones
adidas, alongside family and friends, honor the legacy of Tyshawn Jones in his home borough of the Bronx built through skateboarding and entrepreneurship.
Tyshawn Jones is one of the most celebrated skateboarding talents of recent years, drawing eyes from fans all around the world. More than just a professional athlete, Tyshawn is also an accomplished entrepreneur and advocate for community-led economic development.
We traveled to the Bronx in September to visit Taste So Good, a Caribbean and American restaurant Tyshawn runs with his mother, and to unveil a mural in his neighborhood honoring Tyshawn's ongoing work, success and community involvement. Located at 1780 Lafayette Ave, Tyshawn's HBE mural is a testament to big dreams, hard work and the pride of his community.
On Saturday, September 18th, those closest to Tyshawn gathered just down the street from his old home, a block away from his restaurant and in front of the new mural, to give flowers where they're due. Guest speakers Tyquan Davis, Ruba Abu-Nimah, Pharein Griffith, Minister Kwame Thompson , Jascha Muller and Neamen Lewis all told stories and spoke of Tyshawn's undeniable impact, while New York legend and friend DJ Clark Kent took part in a Q+A session with Tyshawn and his mother about their path to success.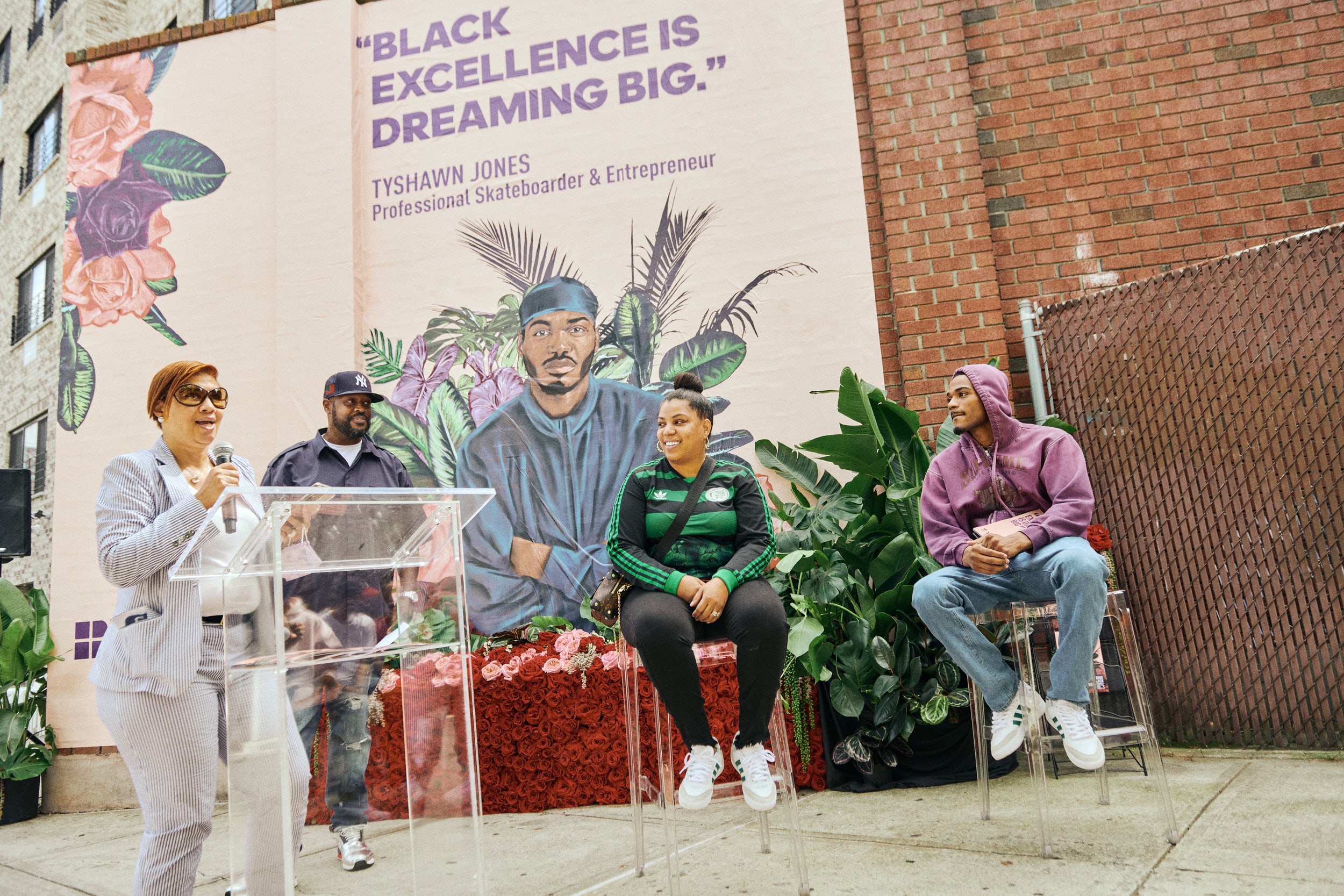 DJ Clark Kent - What do you love about the Bronx?
TJ's Mom - I love the diversity in the Bronx, and everyone is like one big family. Everyone is connected and cool, and the love is here.
Tyshawn - What I love is that I feel like we're the worst but best borough. You tell anyone you're from the Bronx and they're like, "The Bronx?", but there's a lot of hidden talent in the Bronx from all different worlds. Whether it's music, art, skateboarding, basketball...there's a lot of talented people that come out the Bronx. We're the underdog but I think we overachieve.
DJ Clark Kent - What made you decide to open your restaurant here, in the Bronx?
Tyshawn - This is where I really started to become a man, find out about myself and what I wanted to do with my life, getting to that level in my career. Growing up there wasn't really that much food in the area...Delis and Chicken spots, all unhealthy meals. When I started skating and going downtown meeting people, I saw they lived a different lifestyle with money, and I wanted to get there. I saw how they ate and coming from a Caribbean background and having Caribbean food growing up. I was always big on starting a business and a restaurant was one of the plans, but it was just the first thing that happened. I have a lot of different dreams; it was just the right place right time.
TJ's Mom - It was something that we always talked about because we always went downtown to eat and we wished there was a homecooked meal close by, and there wasn't. So, to see him come back and us actually do it, it shows that we didn't forget, and that we stuck to what we said we would do...remembering what your community needed and actually executing. And I'm a very happy person in the Kitchen. I love playing with spices and fresh herbs, and this gives me the opportunity to get up and do it every day. This gives me the enthusiasm to explore deeper into recipes, to make up new recipes, and give the community something they may have never had.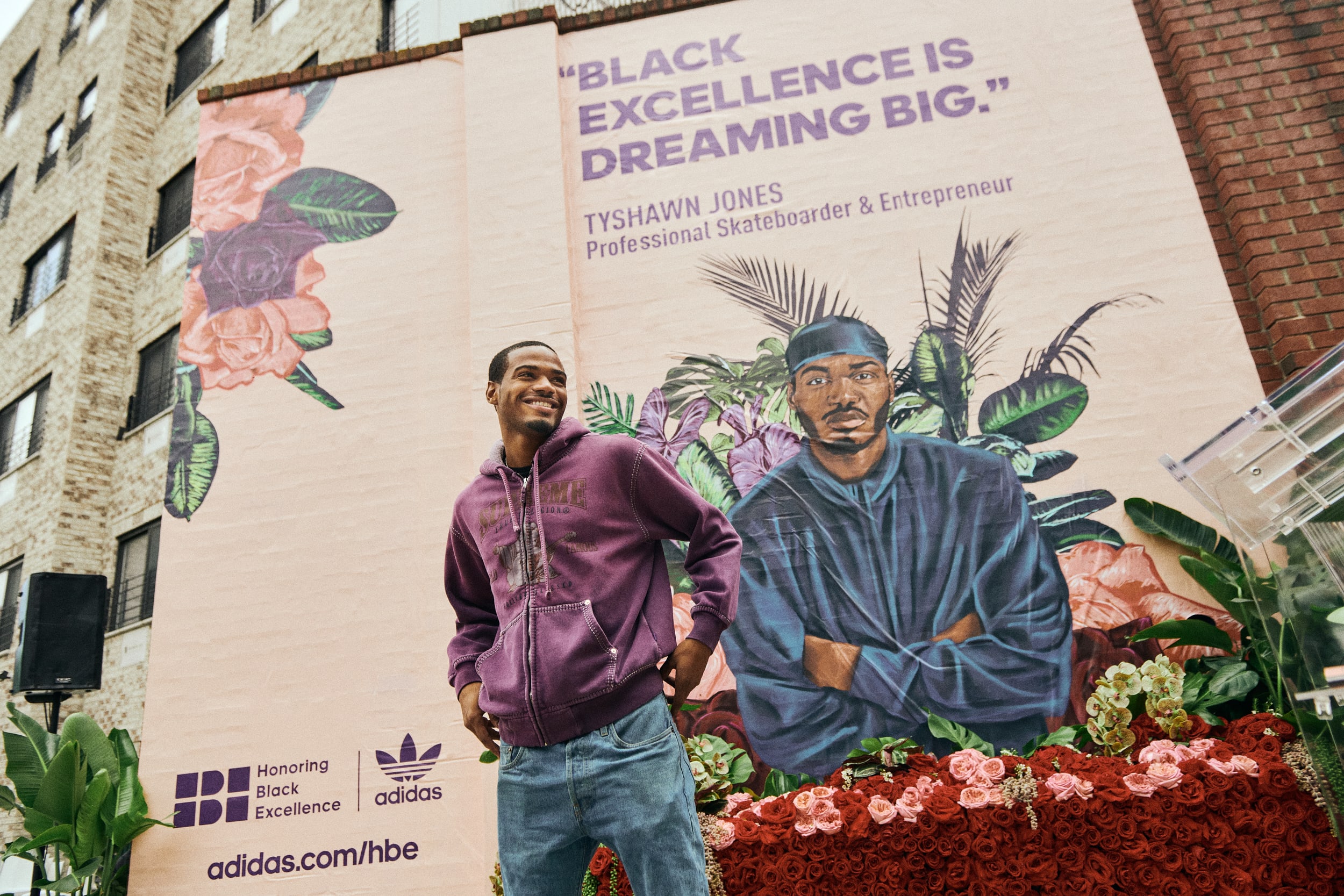 DJ Clark Kent - What do you love about skateboarding?
Tyshawn - I tried every sport and maybe would have been good if I pursued it, but in Skateboarding I like that I can never learn everything. When I watch other sports like Basketball or Baseball, you know what to expect after a while. Not saying that any player isn't amazing, but you know what you're going to see from them. It might a 3-pointer, maybe a crazy one, or a dunk, but I can go out with a skateboard every day and I can't for the rest of my life learn every trick. It's literally impossible. I can never be too good or feel like it gets boring, because I can always challenge myself. Other sports know how to do it they just get better and better at it every day, while I'm trying to learn new tricks every day that challenge.
DJ Clark Kent - Why do you think it's important to recognize black people that have had an impact in their community, and give them their flowers?
Tyshawn - You never know what the person who is receiving flowers needs to keep going. Kids come up to me all the time and say "Oh my God you're Tyshawn, I love you. But I don't wanna sound like a fan". You never know what someone needs on the other end to keep going. I think it's good to pat people on the back while they're still striving, rather than when they stop, if they ever stop.
TJ's Mom - You're letting people know you see what they're doing. Letting them know they are recognized, and you love and appreciate their work and thank them. So many times we get our love and our flowers when we're gone.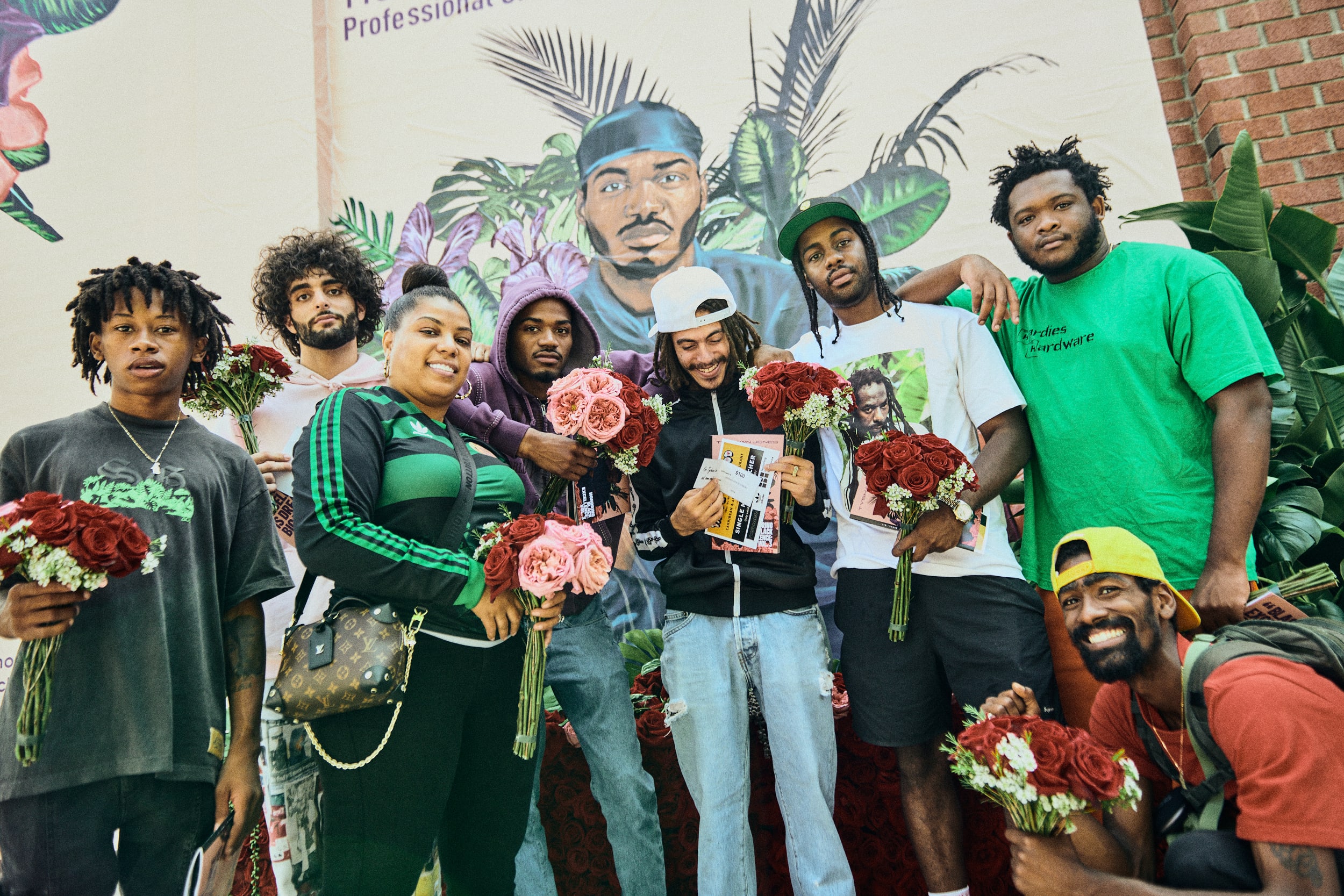 DJ Clark Kent - Why do you think Black Excellence is about dreaming big?
Tyshawn - When you're that young black kid from these inner-city communities, and you don't see success other than on TV, it's pretty hard to dream big because you may fall as a product to your environment. I was blessed to have the mind of taking this skateboard every day after school, taking the bus to the train an hour and a half to go downtown. I'd see my white friends living in 1.5-million-dollar apartments, and they always had new skateboards, but I'm traveling back to the Bronx with holes in my shoes, hustling to obtain what they got. Dreaming big to get to that level is important, because a lot of people don't have dreams, or they get shattered quickly because it just seems like a fairy tale in a sense... but it can happen. It happened for me, it happened for a lot of other people.
DJ Clark Kent - And now all those kids you skated with in beat up shoes are buying your shoes... Crazy
TJ's Mom - He put the holes in shoes btw, going so hard. He didn't go DT with holes in his shoes, he came back with them though! But Black Excellence is a person just like my son. Someone who portrays great qualities and abilities, executes them, and makes his community proud at the same time.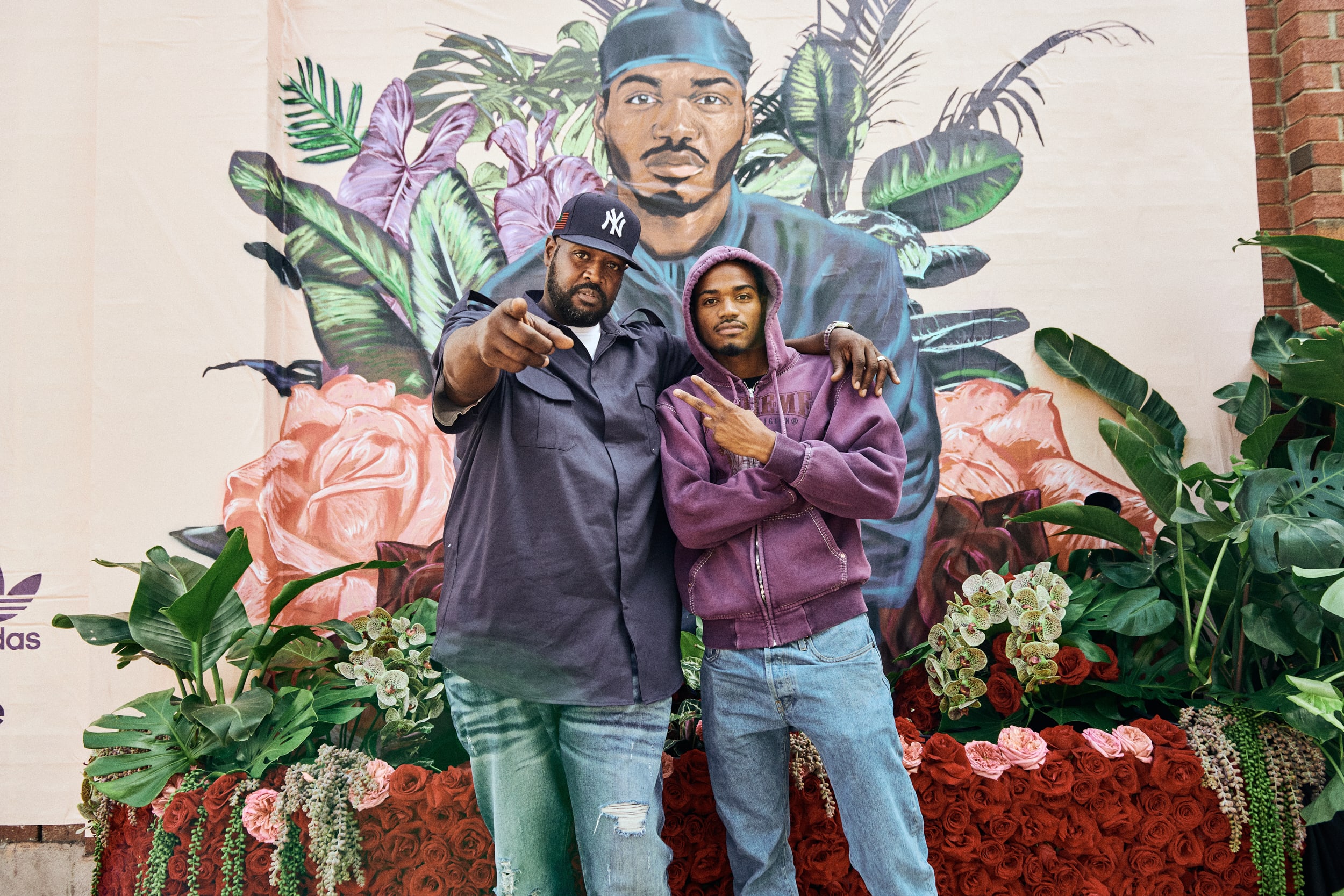 In the spirit of celebrating Tyshawn's achievements, all those in attendance received a meal from Taste So Good, a hat from Hardies Hardware and a gift card for Tyshawn Low adidas skate shoes.
In addition to the mural, Tyshawn's full come-up and inspiration was highlighted in an exclusive zine. adidas also pledged $65,000 to the Bronx Cooperative Development Initiative (BCDI) for community programming partnership and flowers were given to guests, driving home how much it means to honor those who inspire us.
Tyshawn isn't slowing down anytime soon—and neither is adidas. Please join us in honoring Tyshawn Jones as a shining example of Black Excellence by learning more, giving flowers and getting involved with our nonprofit partner below!
Stay Updated
Be the first to know all about stories, launches, and events.