There is no picture of sport, culture, or adidas without the Black community.  Honoring Black Excellence is an adidas initiative celebrating the achievements of Black individuals, and Black culture as a whole. Through the year, we highlighted four honorees from different sports, offering a platform to give back and share their stories.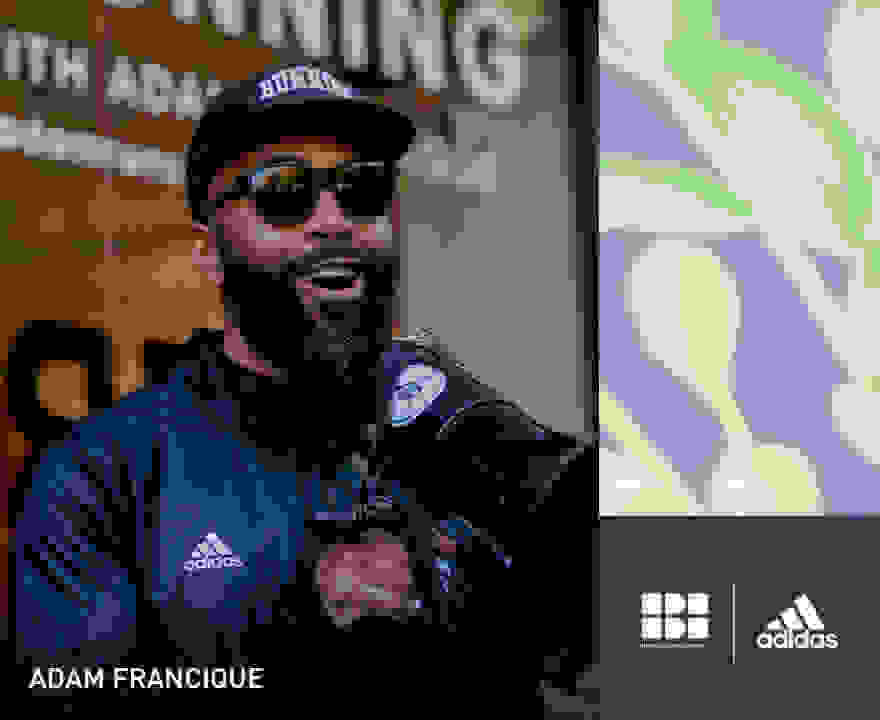 Adam Francique SR
A native New Yorker and father, coach of adidas Runners NYC, founder of the The Body PRJCT, co-founder of after: Miles, and overall NYC icon. Adam began his running journey in 2013 and has since competed in multiple marathons while continuing to use running as a platform for community building.
Ahead of the NYC Marathon, HBE traveled to Washington Heights to give Adam Francique SR his flowers. We celebrated the adidas Runners NYC Co-Captain and owner of the BODY PRJCT with a three-day pop-up that celebrated him for the work he has done in his community alongside the curriculum courses he has co created with adidas Community.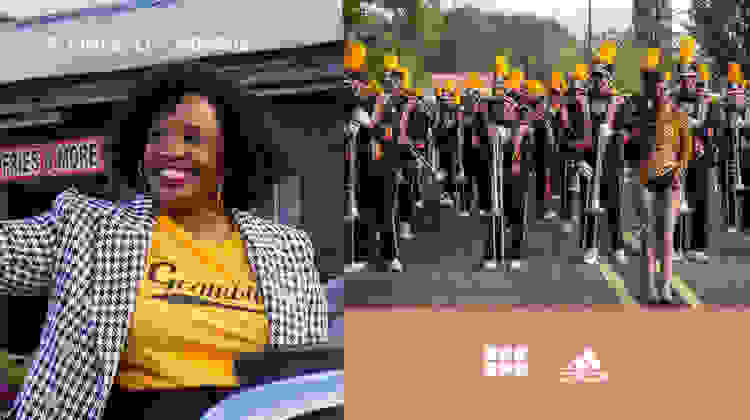 Dr. Kimberly Monroe Ph.D
A native of Lake Charles, Louisiana and a two-time graduate of Grambling State University. Dr. Kimberly Monroe grew up using writing to express herself. Having received her B.A. in History and M.A. in Mass Communication and History in 2014, she is a proud alumna who wrote her first children's book, Homecoming in Tigerland.
For Grambling University Homecoming, HBE traveled to Dr. Monroe's alma mater to give her the flowers she deserved. We celebrated with Dr. Monroe and her community during this special time to showcase all the work she has done for her alma mater through the years. From celebrating the unveiling of her HBE mural to leading this year's Homecoming parade, we also gave her community a chance to see the upcoming adidas Community curriculum she has coming soon.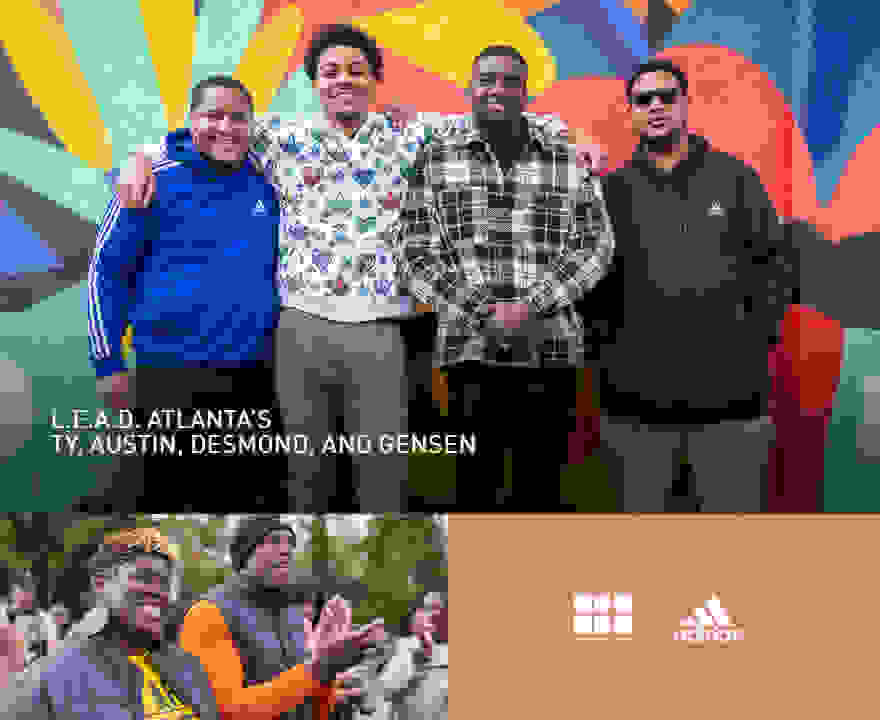 Desmond Stegall, Gensen Scott, Tyquavious Noland & Austin Evans
Natives of Atlanta, Desmond, Gensen, Ty, and Austin have been with L.E.A.D. since the early beginnings as ambassadors. The four coaches helped grow L.E.A.D. and they're ambassadors for the future. Desmond, Gensen, Ty, Austin, and L.E.A.D. have aimed to equip young leaders early in their careers with the skills and knowledge needed to be an effective leaders committed to the common good of their communities.
For C.J. Stewart Day, HBE traveled to Desmond, Gensen, Ty, and Austin hometown of Atlanta, Georgia to give them the flowers they deserve. We celebrated with the four coaches alongside L.E.A.D. Center for Youth and their community to showcase all the work they have done to help prepare young leaders for the future of Atlanta. Alongside the celebration, Desmond, Gensen, Ty, and Austin were present with a mural by George F. Baker III. The four coaches were also able to provide a sneak peak of their upcoming Adidas Community curriculum for their community and members of L.E.A.D.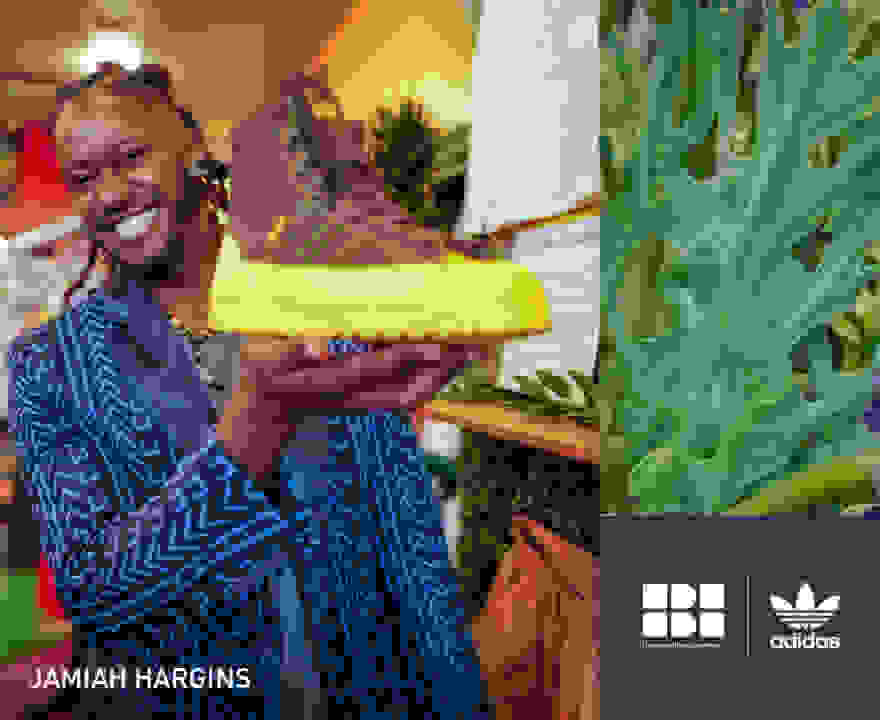 Jamiah Hargins
A social entrepreneur, community leader, and self-proclaimed "gardengineer". Jamiah Hargins is the founder of Crop Swap LA, a globally recognized movement determined to grow food on unused spaces, creating hyperlocal green jobs, shared economies, and nutrient-dense foods.
HBE traveled to Los Angeles, California to shine light on social entrepreneur and "gardengineer", Jamiah Hargins. We took the time to give Jamiah his flowers with a dinner and mural celebration involving his LA Crop Swap Organization and community. Alongside the celebration, Jamiah presented his Connect Me to My Environment curriculum courses with adidas Community.
We wanted to honor the rich history of Black people. We also wanted to shine light on accomplishments happening today. This balance of inspiration and education is what inspired us to create Honoring Black Excellence as a year-round heartbeat of authentic storytelling and celebration.
Eric Wise, General Manager of Global Basketball

RICH WITH PURPOSE
The colors for Honoring Black Excellence were chosen for their impact and historical symbolism — Purple to celebrate the regal past of Black kings and queens, and Orange to represent the sacrifice and strength in spirit that never dies.
STAY CONNECTED
Stay up-to-date on the development of our year-long Honoring Black Excellence initiative.