LIFTING THE WEIGHT
The Japanese Bouldering star was hoping to medal at her home Games. But when uncertainty over qualification and the ongoing pandemic started to prove too much, Miho Nonaka turned to her fans for a mental lift.
Miho Nonaka is a phenomenon in Japan. The 23-year-old is that rare crossover athlete who transcends the boundaries of their sport to become part of the national conversation, adorning billboards and the pages of fashion magazines. You never usually see a climber get this much mainstream attention, unless they summit Yosemite's 3,000ft El Capitan without ropes… especially not one who is a woman.
But such exposure brings huge amounts of pressure. And as Japan gets set to host the world's biggest sporting event, with climbing making its debut, this effect has been amplified for Miho. Having become a dominant force in World Cup Bouldering she bounced back from a serious shoulder injury only to face another challenge - a bizarre conflict over national team selection rules meant that her place at Tokyo had to be contested in court.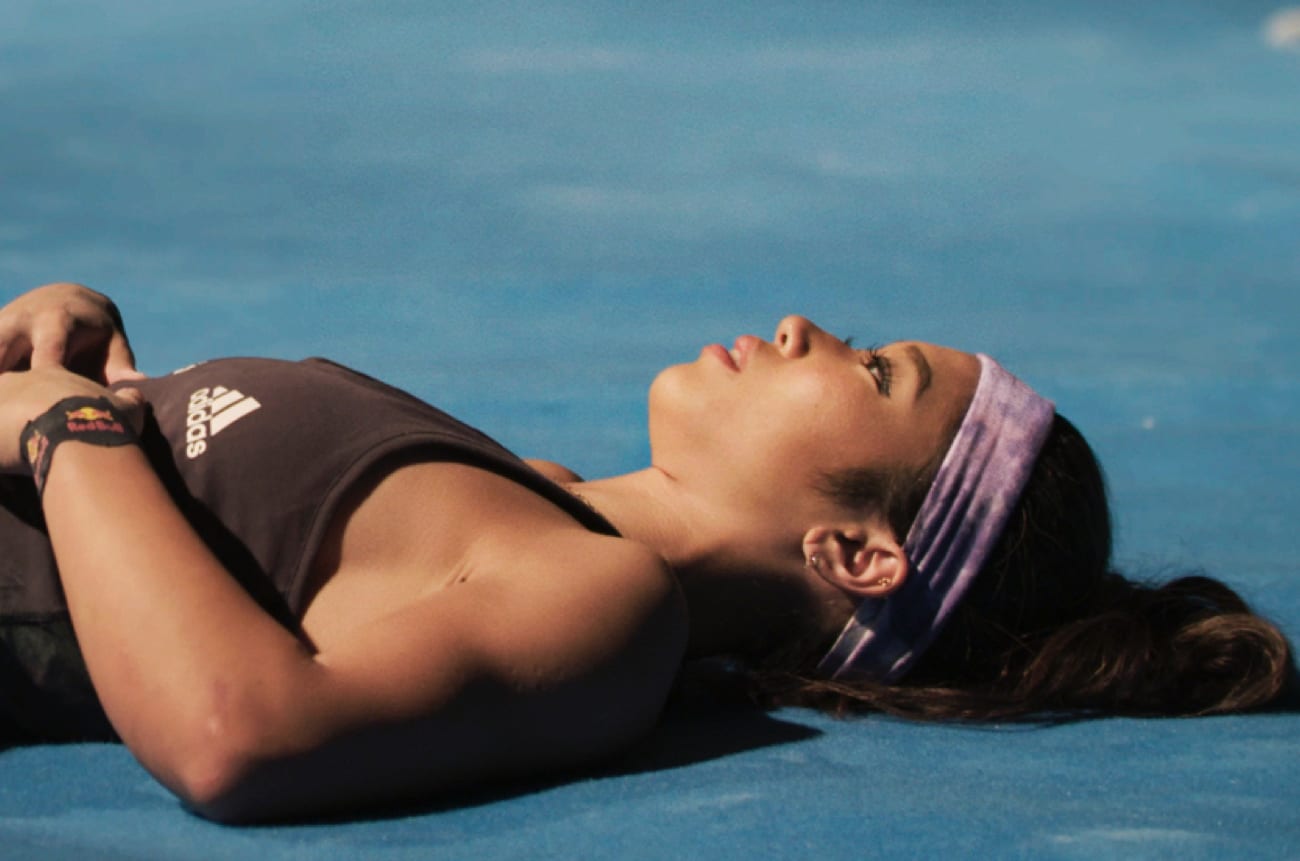 She described the uncertainty over her selection, which lasted over a year, as a "crushing and overwhelming feeling" and "a big rollercoaster of frustrations". But it also led her to draw energy from an unlikely source as Miho embraced the weight of public expectation and used it to power herself forwards.
BORN TO BOULDER
No one even knew the word climbing when I first started.
Miho tried climbing for the first time when she was eight, long before the sport was popular in Japan. "No one even knew the word climbing when I first started," she says. Her dad had thought it would be fun to take Miho and her older sisters to an indoor climbing wall but, although she enjoyed the experience, Miho was frustrated that her sisters were better than her.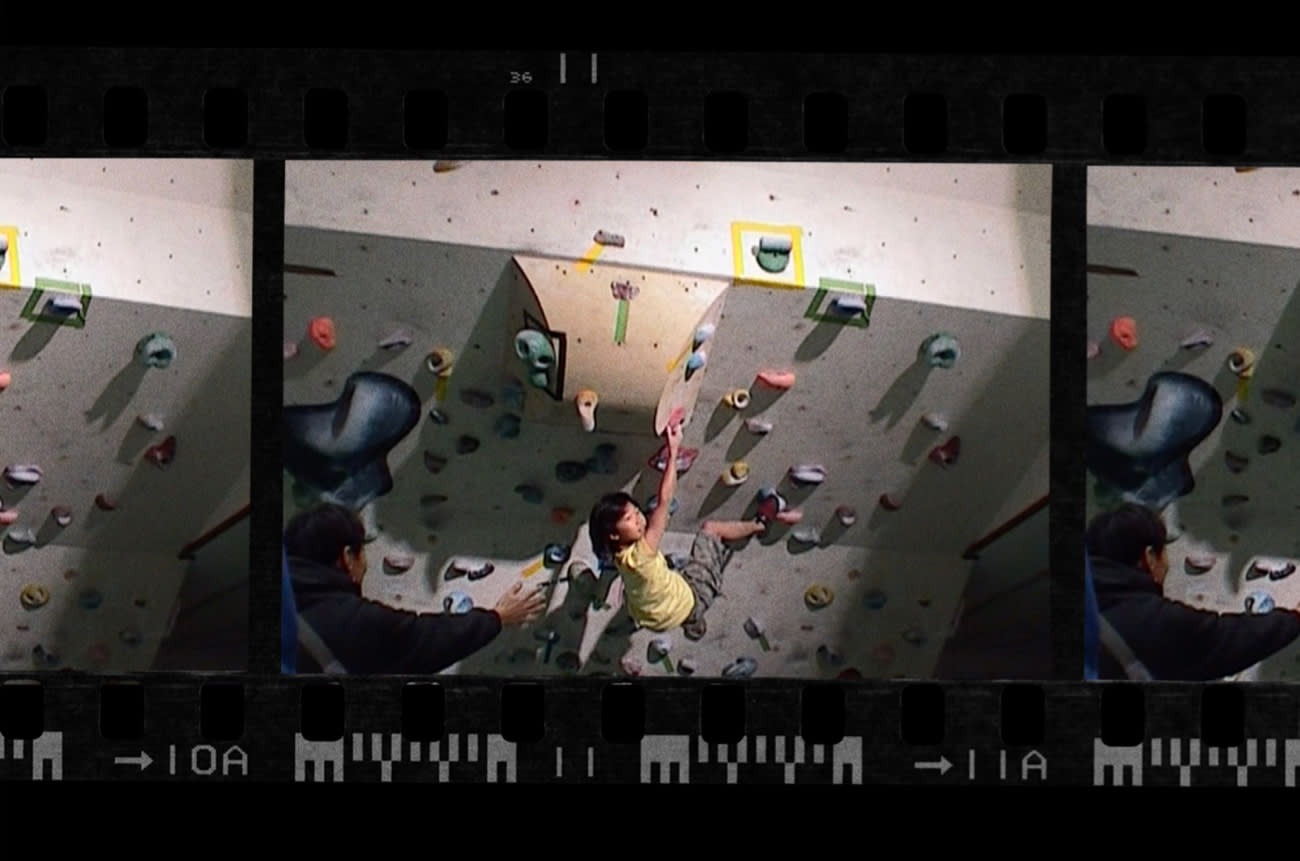 That sibling rivalry spurred her on though, far outlasting her sister's involvement in the sport. By 15 she was competing in World Cup climbing events and making a serious name for herself. Miho brought a powerful and intensely physical approach to the wall, more akin to parkour-like gymnastics than regular rock climbing. It was exciting to watch, and it also paid dividends in contests. From 2016-18 she was rarely off the podium, and in 2018 she became World Cup Bouldering champion.
By then excitement was building in Japan with interest in climbing skyrocketing and new indoor climbing gyms opening all the time. However, there would be no individual Bouldering event at the Games; instead Bouldering (Point A to Point B without a rope) would merge with Speed (15m bottom to top as quick as possible) and Lead climbing (as high as possible with a rope), creating a combined event of three disciplines in one. If Miho wanted to compete for a medal she would need to add Speed and Lead climbing to her repertoire.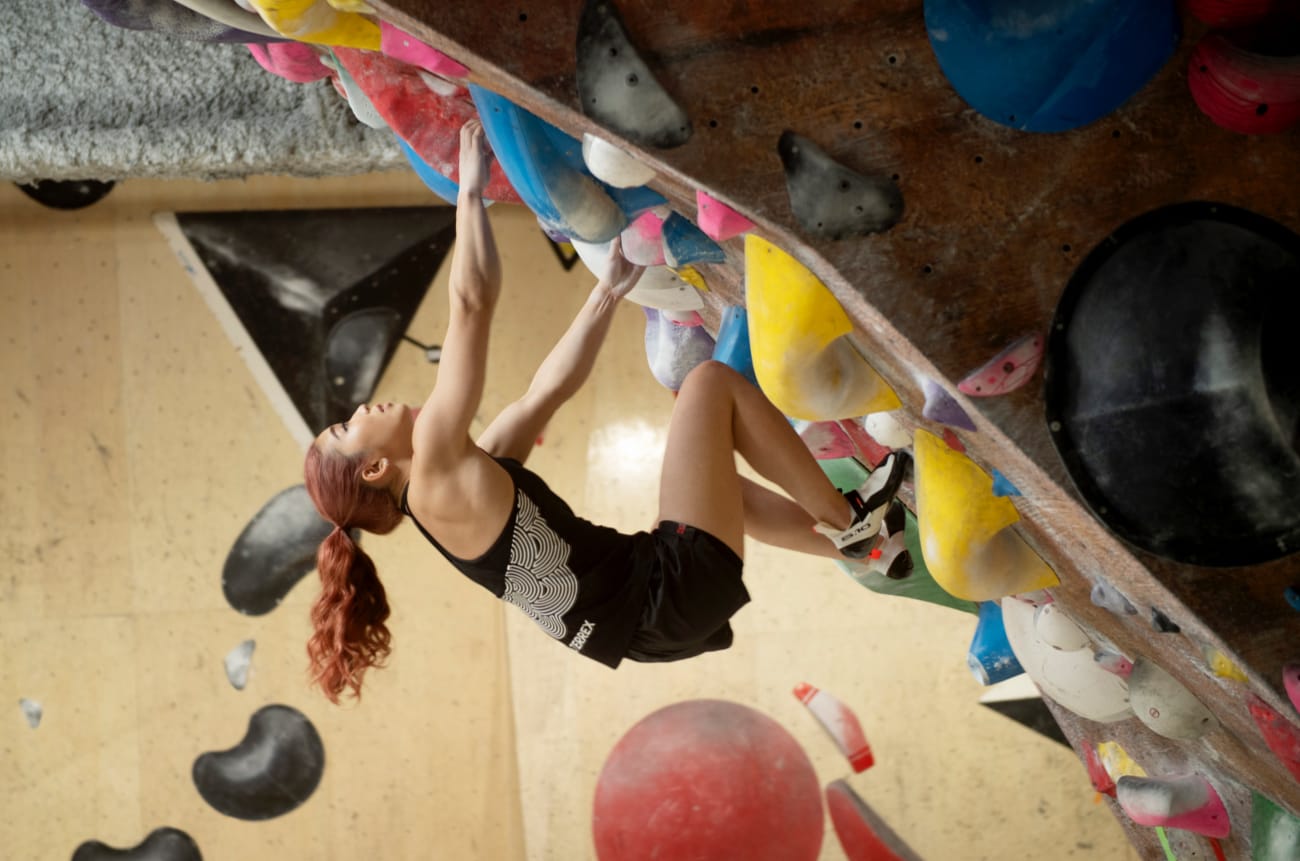 A QUEST FOR UNDERSTANDING
At first, Miho was frustrated at having to master these other disciplines she didn't think she was good at, especially Lead climbing where she would often fall off before reaching what she thought was her limit. "We all have strength and experiences in one discipline over others, but the combined format completely ignored that… I could not understand why, and I felt uneasy," she says. But then she reminded herself all the other climbers were in the same boat, and that her challenge was less about physical training and more about understanding her emotions.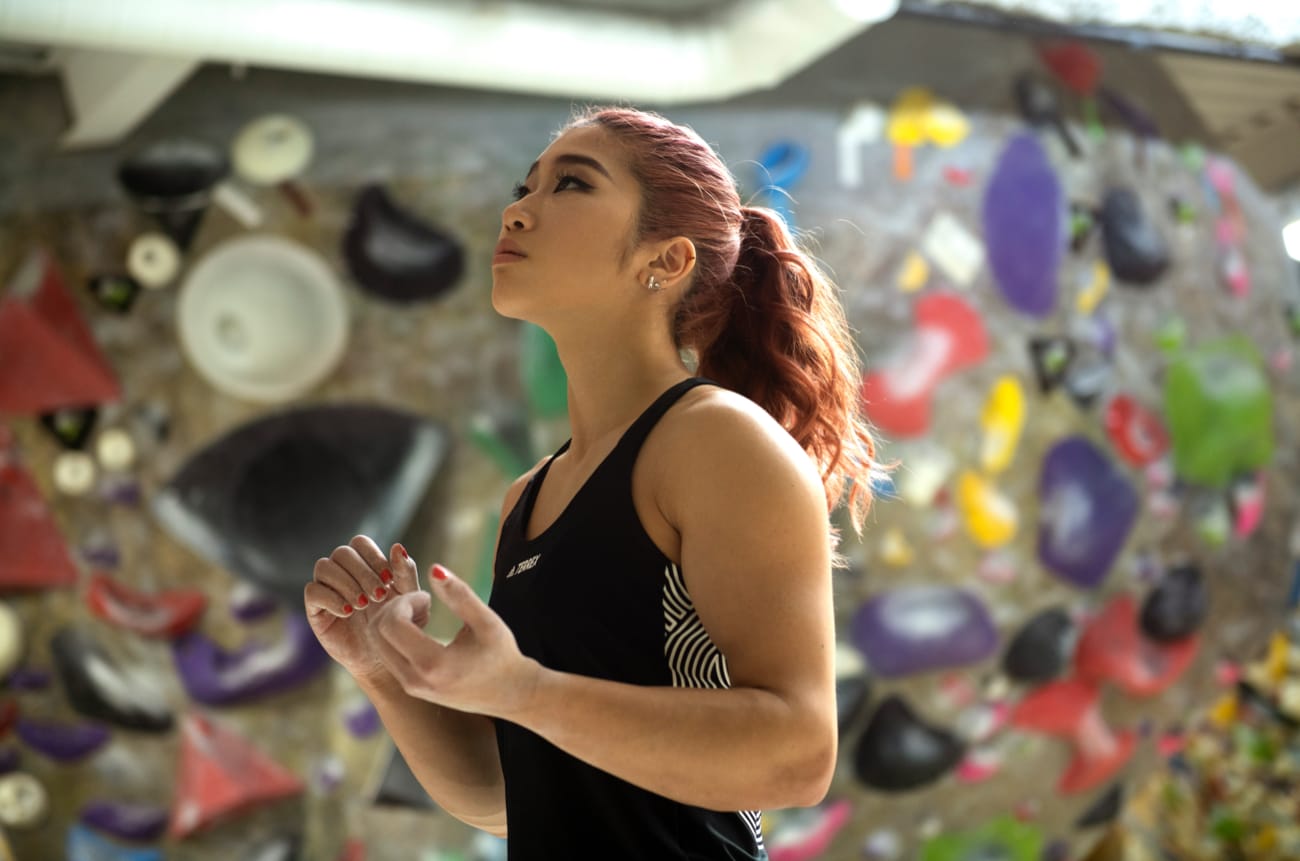 "If you are standing in front of a wall in a competition, what is going to impact you is almost 100% mental. I would lose because I lost control over my mind, and I hated that," she says. By going back and reflecting on those situations, accepting what she did wrong but also seeing how she could avoid it in the future, she began to master her mind more. It was less about thinking positive, and more about enhancing her self-awareness.
"It's not about controlling your emotions as such. If you notice you're in a negative mindset, you feel like you have to force yourself to stay positive. You end up putting too much energy into changing your mindset. It's more about being able to step back and say to yourself: 'Ok, I am losing a bit of control. Acknowledged. What do I need to do?'"
I used to be a mental wimp, but these experiences are what made me stronger.
Miho went from Bouldering specialist to accomplished all-rounder, performing with excellence across the disciplines. "If you are mentally prepared, you will be able to exert your best performance. I used to be a mental wimp, but these experiences are what made me stronger," she says.
LOSING THE HOME ADVANTAGE
Miho learnt to carry this mental fortitude into her daily life, and soon needed to call upon it. Whilst still waiting to hear if her qualification had been confirmed she was hit by an even bigger hammer blow… the pandemic. Coronavirus brought contests to an abrupt halt and the Games were postponed. Japan had been so excited to host the world in 2020, and this came as a real blow to Miho and her fellow citizens, with shockwaves of sadness felt across the nation.
I cannot imagine how exciting it would have been to compete in that atmosphere.
"When I heard the news - I was shocked and disappointed. Having people from all over the world to my home city would have been so much fun. I cannot imagine how exciting it would have been to compete in that atmosphere."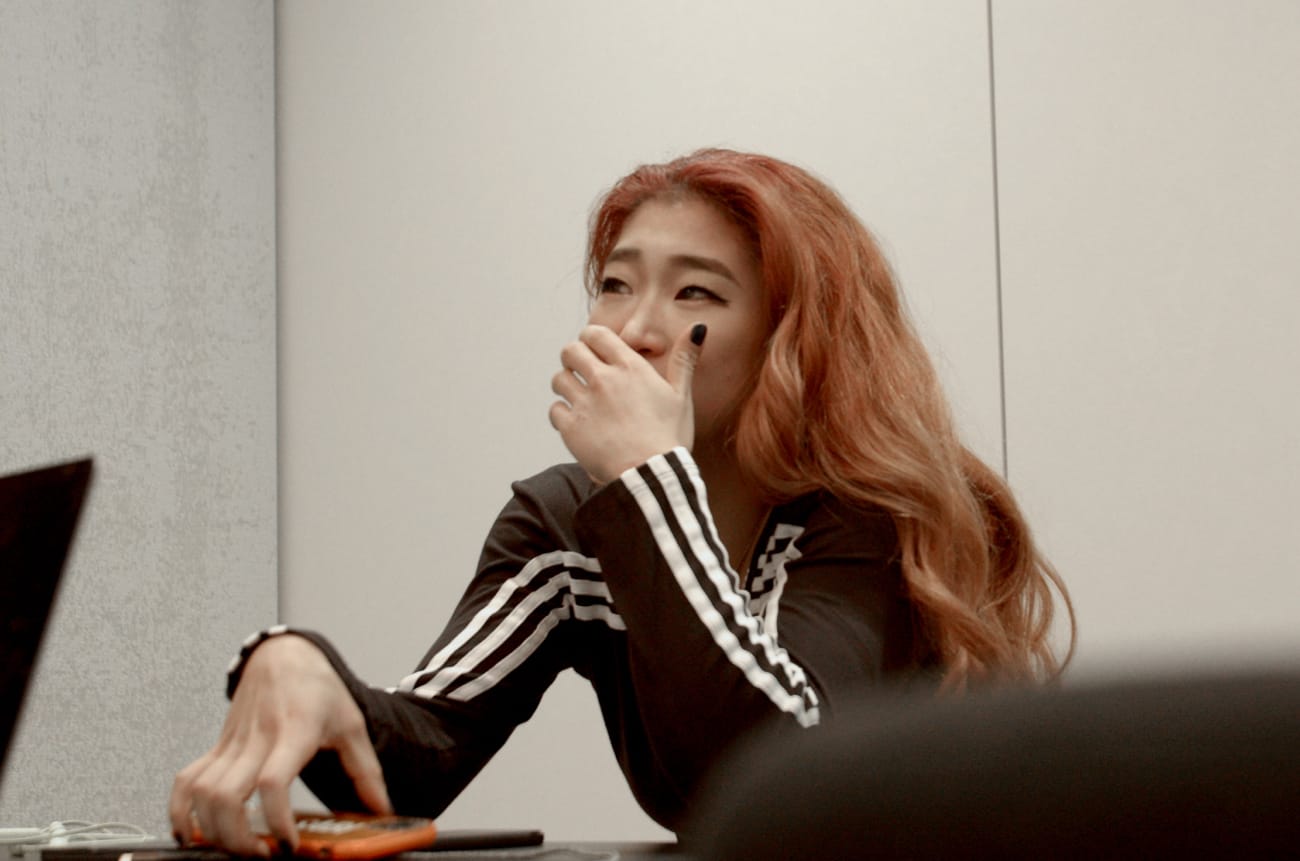 As she waited to find out if the event would go ahead in 2021, and to see if she'd even qualified, Miho drew strength from her growing global fanbase, taking comfort in their enthusiasm on social media, especially on her YouTube channel which she started in 2020. "Please post more videos," is the most common refrain from her supporters.
On Instagram, she posts a mix of fashion selfies and climbing manoeuvres, the geometric handholds in the background lending an abstract air to proceedings, as if she's climbing up an abstract painting. It's always these shots of her climbing that get the most love online, with tricky moves often garnering over 50k likes. This isn't usually the case for sportswomen who post action shots but is a testament to the groundbreaking appeal of Miho's talent and how she's used her skills at climbing to connect with people.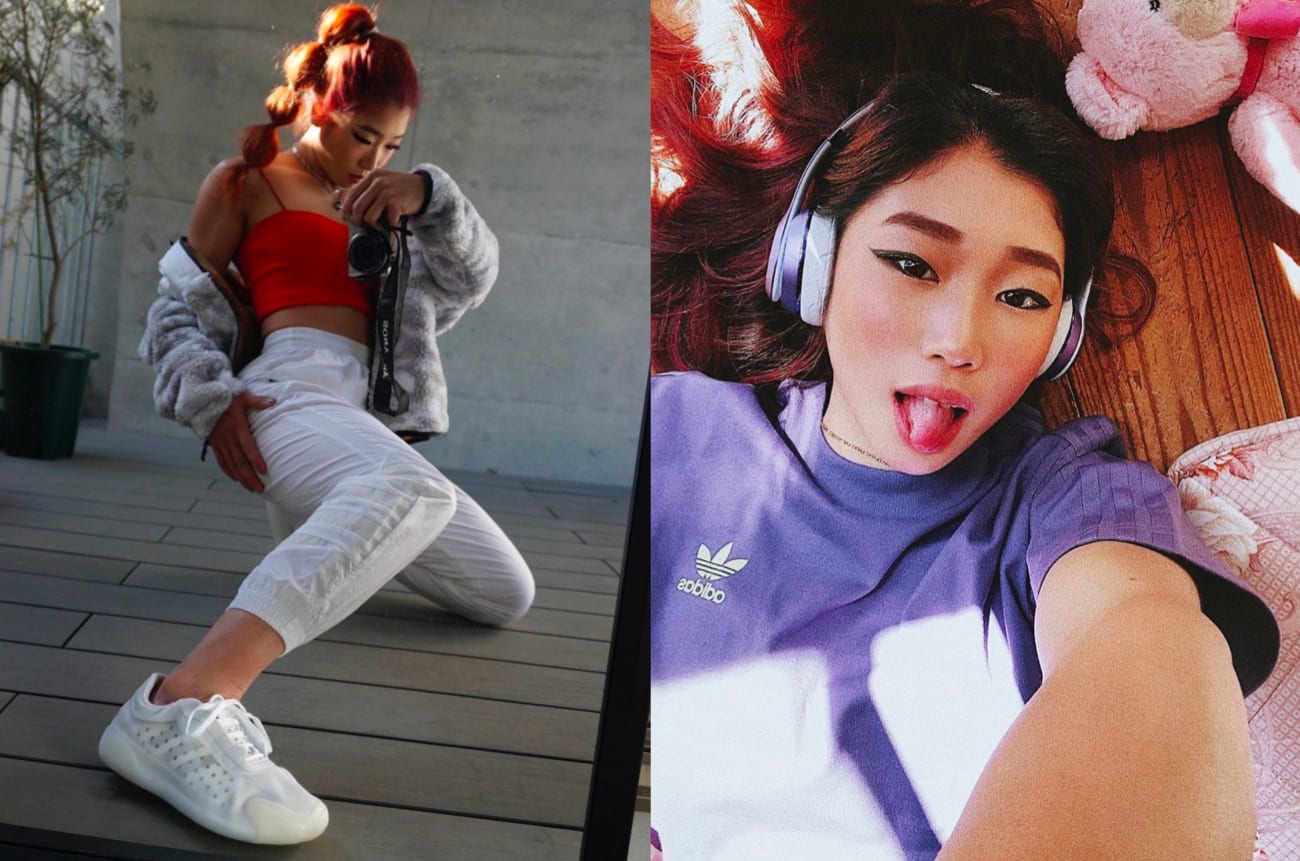 When the qualification fiasco was sorted out and Miho's team place was finally assured, she was quick to mention how crucial that bond with the fans had been in helping her stay strong, alongside the measured self-awareness she developed in recent years. "I was able to keep it together even during those trying times because of all the people supporting me and helping me along the way. It helped me recharge and keep a strong will and I want to pay that support back by being successful…" she says.
For Miho, the backing she now commands in Japan is not a burden, nor does it make her feel the pressure. Instead she looks for the possibilities in her popularity; it gives her energy. "The support has helped me look to the future and remember why I'm climbing," she says. "Despite it being postponed, my feelings towards the Games have not changed. I'm aiming to get the first ever gold medal in climbing." A plan she hopes to execute, while taking as many people as she can along for the ride.
MAXIMISE YOUR CLIMB
The adidas Climbing collection is designed to help you make the most out of every single climb, no matter what life throws at you. Explore it now and maximise your climb.
Stay Updated
Be the first to know all about stories, launches, and events.