Cross Training Workouts For Runners
Elevate your running performance with these 10 cross training exercises for runners from adidas.
What Is Cross Training?
Cross training is an activity or workout that complements running training. Cross training exercises for runners strengthen their muscles in a different way than running does.
HOW OFTEN SHOULD YOU CROSS TRAIN?
The amount of time spent cross training is up to the athlete. However, it is standard to cross train 2-3 times a week. This sample training schedule created by an adidas trainer breaks down how you can fit cross training into your weekly running routine.
DO ELITE RUNNERS CROSS TRAIN?
Yes, cross training is good for every runner no matter how advanced they are.
IS YOGA CONSIDERED CROSS TRAINING FOR RUNNERS?
Yes, yoga is an excellent form of cross training for runners. Yoga provides mobility work and is great for increasing flexibility and reducing the risk of injury.
HOW DO YOU CROSS TRAIN AT HOME?
You can easily cross train at home with little to no equipment. Try the exercises below, like squats, pogo jumps, and floor wipers in intervals to create a full workout. You can also cross train at home by following a yoga flow, a HIIT workout, or going on a walk in your neighborhood.
HOW DOES CROSS TRAINING PREVENT INJURIES?
Cross training exercises can help prevent injuries by strengthening your cardiovascular and muscular systems in new ways. Running is a highly repetitive sport, producing the same motion in one direction countless times. This naturally leads to imbalances in the kinetic chain, which can be lessened through cross training exercises.
CROSS TRAINING EXERCISES
Now that you know what cross training is and why it's essential, it's time to build your roster. You know the one. Your cross training roster! As a runner, switching up your workouts will only enhance your strength and longevity. Cross training exercises for runners allow the body to work muscles not directly targeted while running.
The cross training exercises below were provided by Brianna Meyrick. Meyrick is a professional trainer at the adidas gym and has a running background. Let's get right into it.
1. CYCLING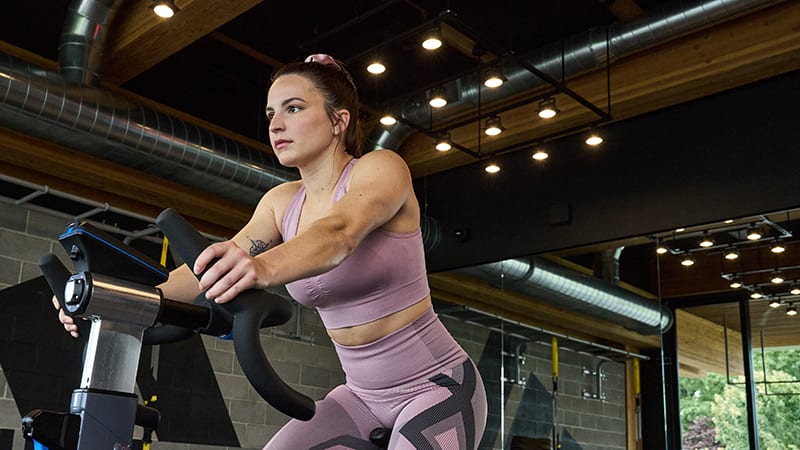 Equipment: Cycling Machine
Instructions:
Adjust the bike so your knees have a slight bend at the bottom of the pedal stroke.
Start in a sitting position on the cycling machine.
Make sure your back is straight and your core is engaged, begin pedaling.
Suggested reps: 5-12 minutes for high-intensity workouts. 20 minutes for slow and low-intensity workouts.
2. WORLD'S GREATEST STRETCH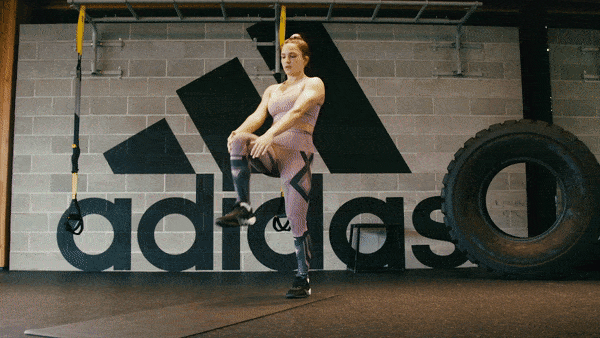 Instructions:
Drop into a runner's lunge with your hands on each side of your foot.
Lean on one hand while the opposite hand lifts toward the sky.
Bring your lifted hand back down to the floor.
Press your hips back for a hamstring stretch.
Return to standing and repeat this move on the opposite leg.
Suggested Reps: 1 set of 5 reps on each side.
Pogo Jump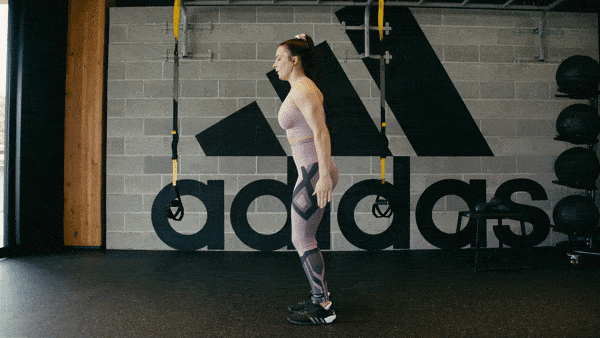 Instructions:
Start standing shoulder-width apart.
Begin to bounce one inch off the ground, keeping your feet flexed.
Bounce quickly, trying to spend the least amount of time on the ground as possible.
Suggested Reps: 2 sets of 5 seconds each.
4. FLOOR WIPERS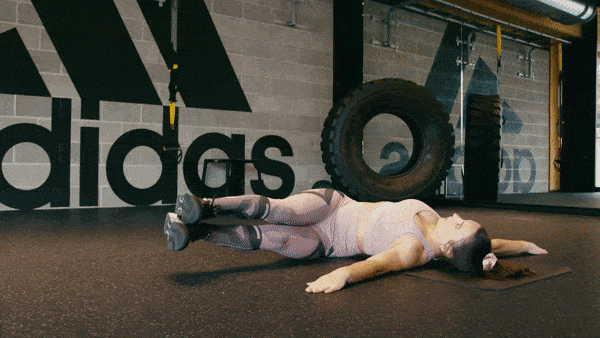 Instructions:
Lay on your back with your knees straight in the air.
Low-Impact Modification: You can bend your knees to a 90-degree angle if it's too difficult to keep them straight during this exercise.
With your core engaged, alternate your legs from side to side. Try to reach them as close to the floor as possible while maintaining shoulder contact with the floor.
Suggested Reps: 2 sets of 6 per side.
5. SQUAT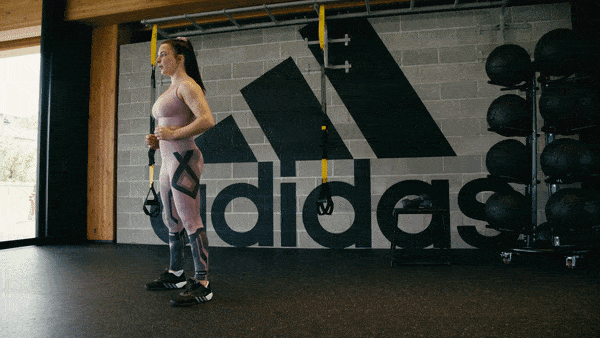 Equipment: Optional Weight
Instructions:
Stand tall with your feet shoulder-width apart.
Squat down, keeping your knees over your toes.
Keep your feet firmly planted on the ground and your spine neutral.
Stand up and repeat the movement.
Suggested Reps: 2 sets of 10-15 reps.
6. BIRD DOG HOLD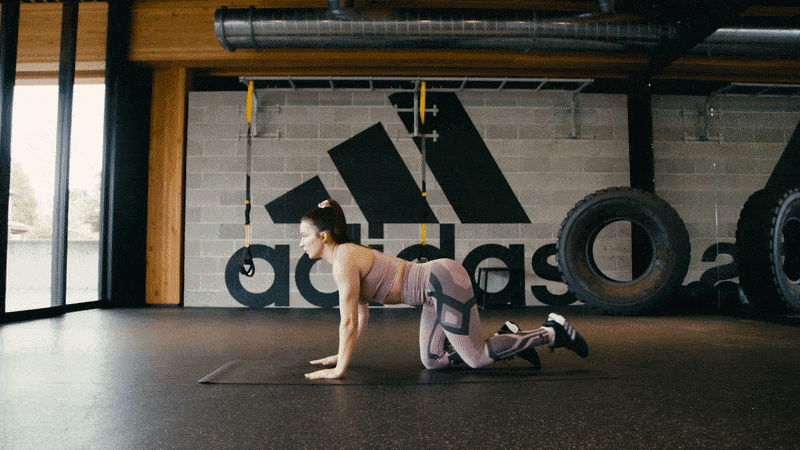 Instructions:
Start on your hands and knees with a neutral spine.
Raise your right arm and left leg, keeping your shoulder and hips parallel to the floor.
Hold for a few seconds, then lower back down to the starting position.
Repeat on the opposite side.
For Added Difficulty: Tuck your chin into your chest to gaze down at the floor.
Suggested Reps: 2-3 sets of 8-10 seconds per side.
7. COSSACK SQUAT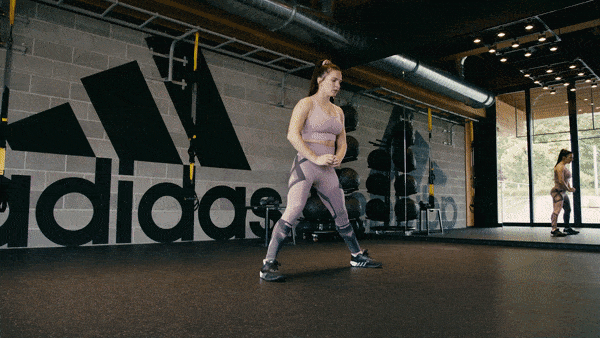 Equipment: Optional dumbbell or kettle bell
Instructions:
With your legs wide, descend laterally.
Bend into your left leg while keeping your right leg extended with your toes pointing up.
Push back up to start and move to the opposite side.
Suggested Reps: 2-4 sets of 8-10 reps.
8. REVERSE PLANK WITH HIP FLEXION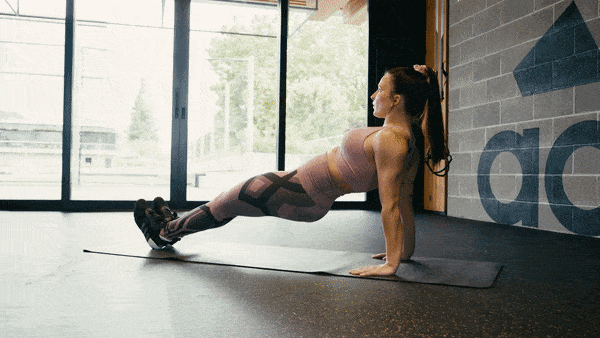 Instructions:
Start seated on the ground with your legs together and extended.
With your hands beneath your shoulders, elevate your hips off the ground.
Keeping your body in a straight line, raise one knee towards your chest and lower it to the ground.
Continue lifting each leg in a marching motion.
Suggested Reps: 2-3 sets of 15-20 per leg.
9. HEEL WALK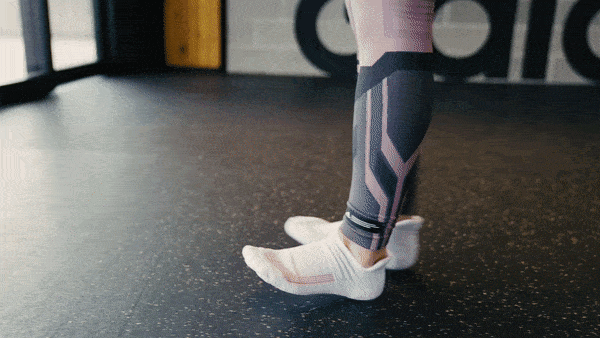 Equipment: This move can be done with or without shoes.
Instructions:
Raise your toes off the ground.
Standing on your heels, begin taking slow and controlled steps.
Keep your upper body tall and stay in a natural walking position.
Suggested Reps: 2-3 sets of 15-20 per leg.
10. STRAIGHT LEG CRUNCH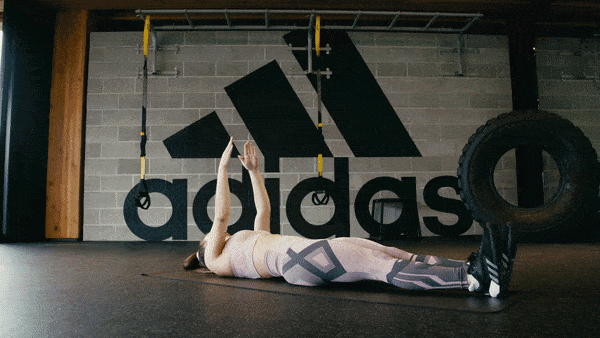 Instructions:
Lay with your back flat on the ground and hands in the air.
Engaging your core, curl your upper body off the ground.
Keep your legs straight in front of you and your arms in the air.
With control, slowly lower your shoulders back to the ground.
Suggested Reps: 1-3 sets of 10-15 reps.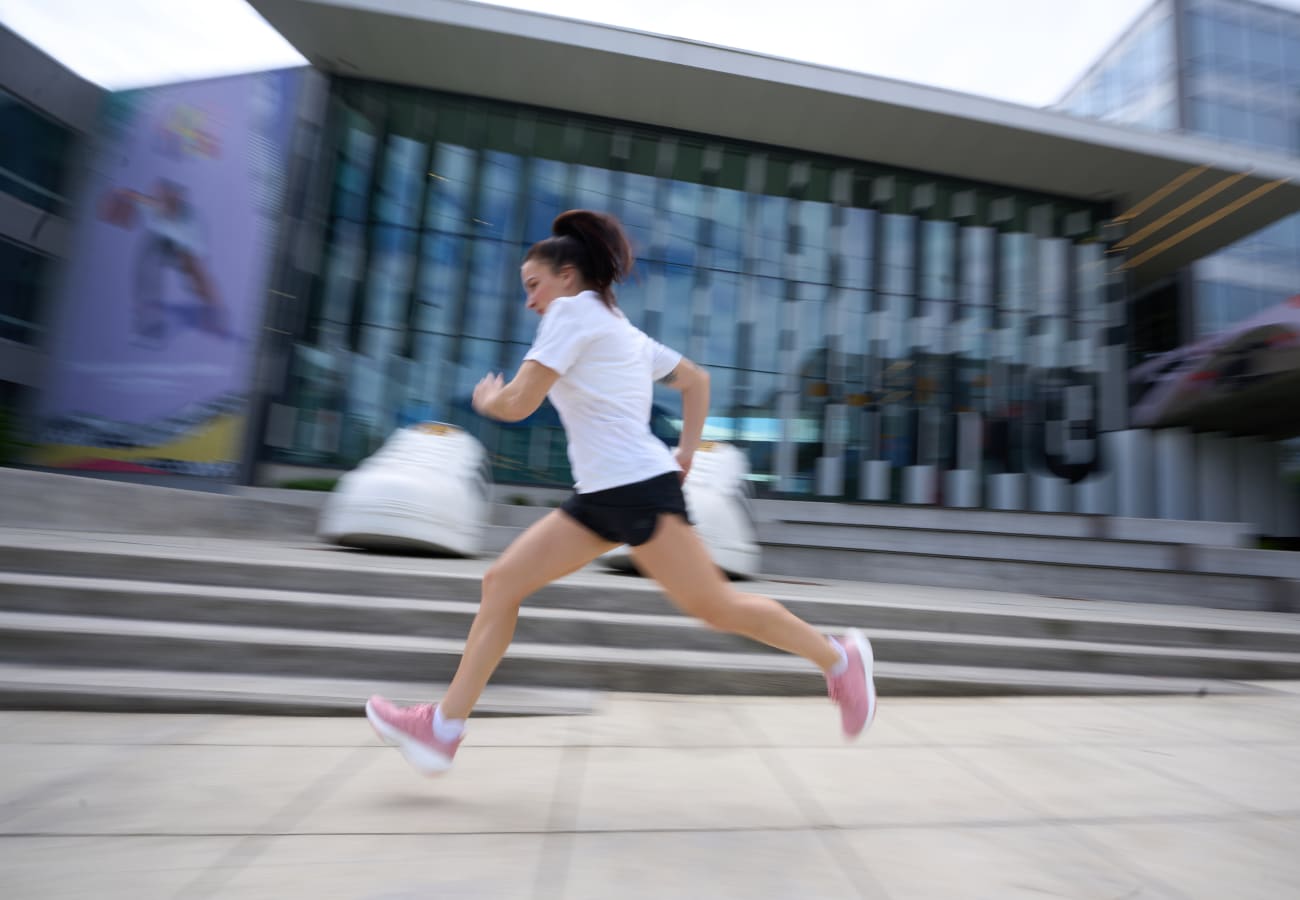 Cross training workouts for runners help keep the body and mind fresh. The exercises featured in this editorial will help runners run faster, and longer and promote an overall healthy cardiovascular system. The benefits of cross training for runners are endless, so be sure to integrate these exercises into your training routine.
Stay Updated
Be the first to know all about stories, launches, and events.