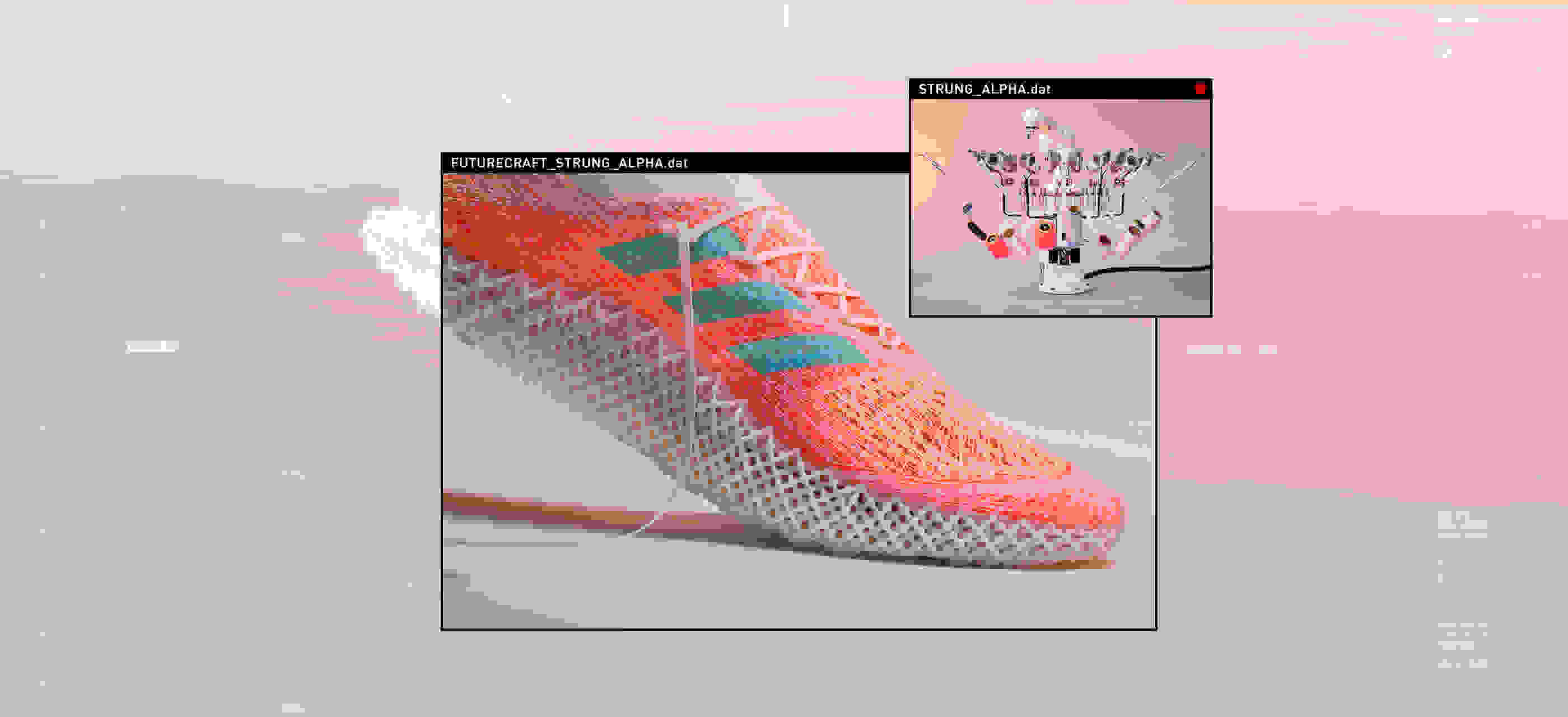 Our New Textile Innovation: Meet FUTURECRAFT.STRUNG
We are always trying to explore new limits at adidas! Meet our new textile innovation that will change how we create footwear.
By Fionn Corcoran-Tadd, Benjamin Kleiman, Clemens Dyckmans + Ian Hennebery.
A MATERIAL REVOLUTION
As a business, we're constantly striving for optimum footwear performance. To achieve this, we need to get the most out of our materials. We like to talk about our products "silently serving" the athlete—seamlessly improving performance and, in this case, getting more out of every thread so they can focus on nothing but their sport.
This is why we developed STRUNG, an industry-first textile and creation process that allows us to input athlete data into the precision placement of each thread in any direction we choose. We can build and test different structures in the software before sending our chosen design to the STRUNG robot, which places each thread into a single composite with specific performance zones and properties. The result is a lightweight upper that's precisely fitted for support, flex, and breathability—all within one piece of material.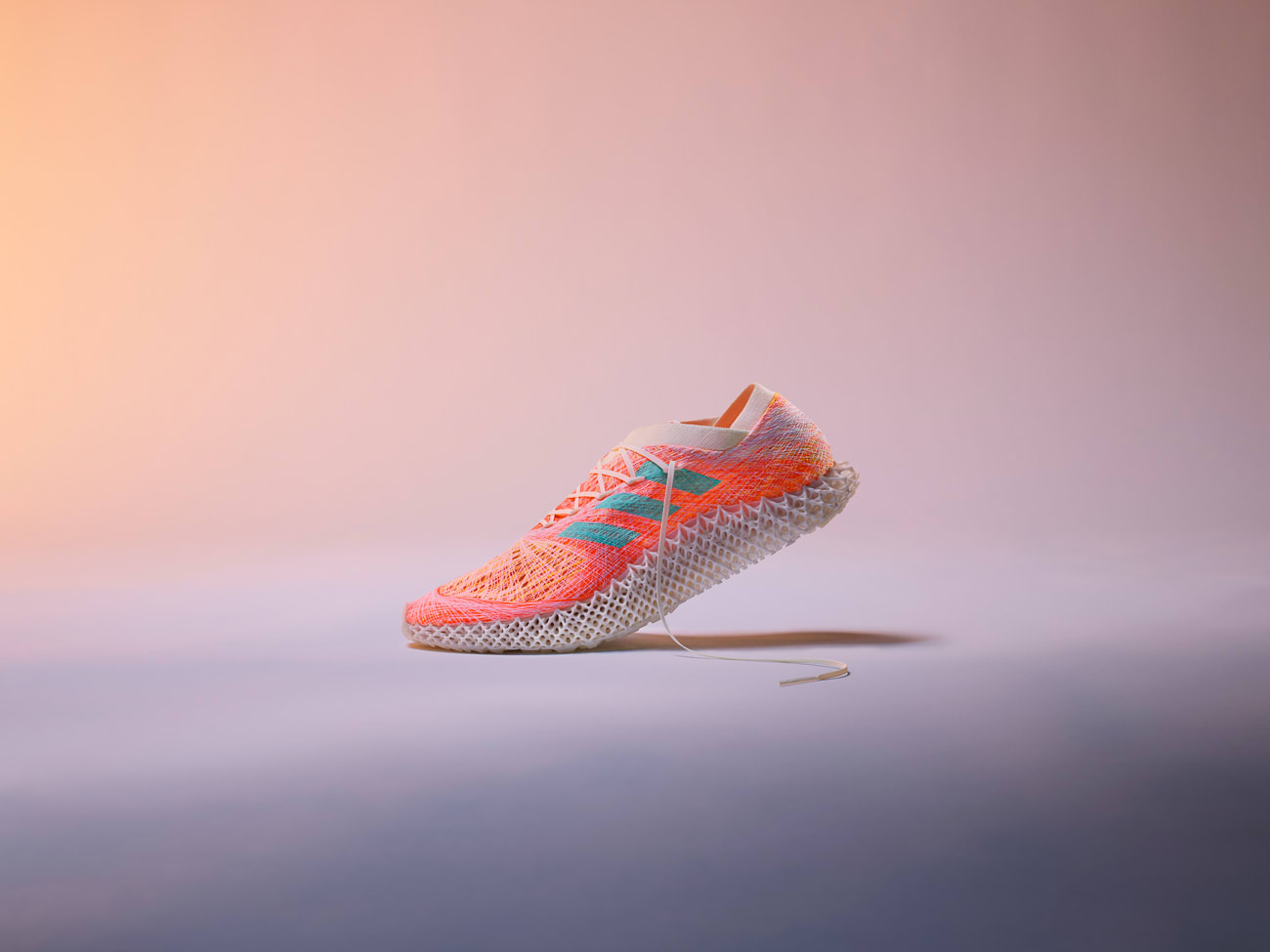 PROOF OF CONCEPT
FUTURECRAFT.STRUNG is the first product concept designed to illustrate STRUNG's capability—the industry's first entirely data-driven footwear for a specific runner profile. The first STRUNG shoe will target another runner profile, with a launch slated for early 2022. The concept shoe was created to provide a new feeling and experience of fast, short-distance running. Two adidas runners were identified as experts in a specific type of running and provided motion capture and ongoing feedback to support development.
The STRUNG upper provides a seamless, lightweight cocoon around the foot, achieved with minimal excess material. Precision fit and support locks the heel to help prevent heel slip using stronger red threads in the heel, midfoot, and toe-box. Meanwhile, the forefoot is flexible, with softer yellow threads. The midsole is our most radical ADIDAS 4D lattice design to date—featuring a new shape that caters to forefoot strikers. The heel has been minimized to remove weight, and the rubber outsole is specifically shaped to help support grip on these fast runs.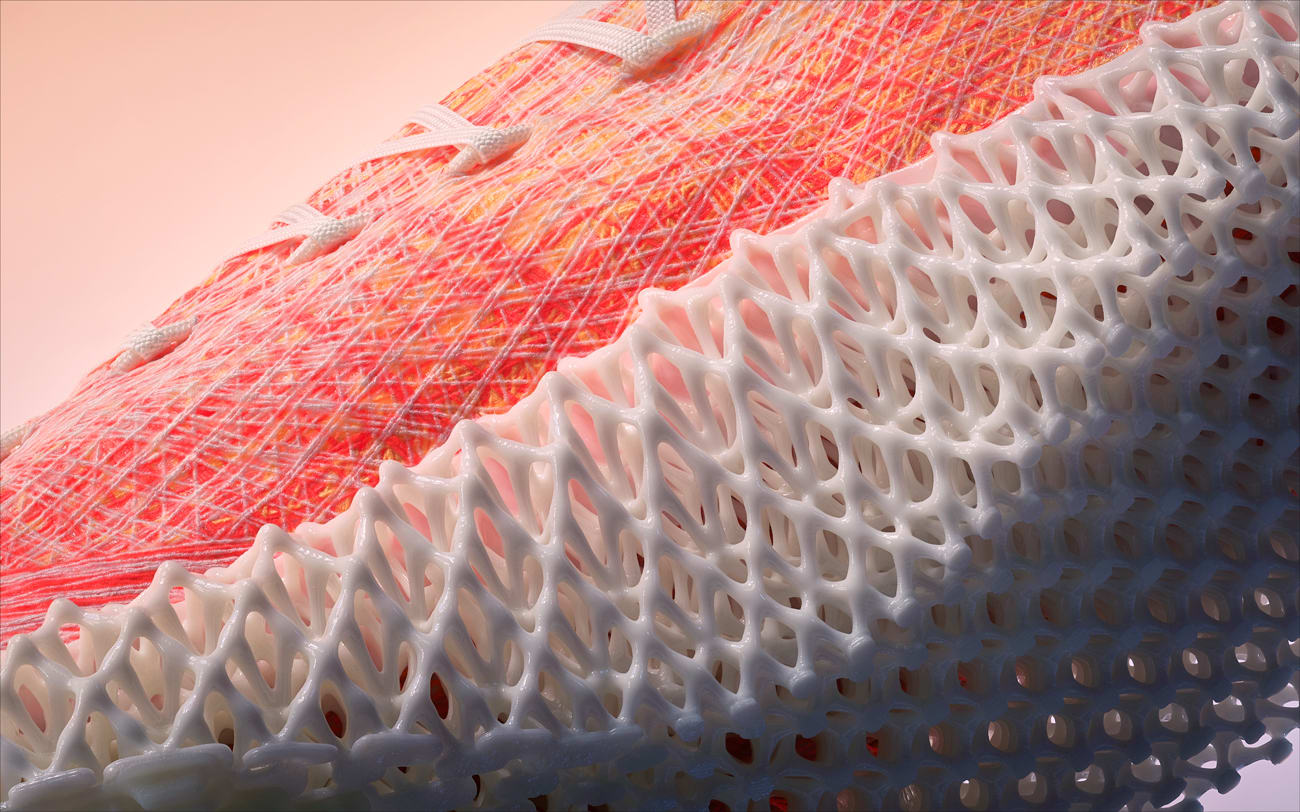 THE ROAD AHEAD
STRUNG has the potential to transform the way athletes work with designers, engineers, and sports scientists. The ultimate destination is for it to be a cross-category platform that serves multiple sports. We started with running, but that's just the beginning. The most exciting thing is that we're still in the early stages of developing this technology. Prototype testing will be fundamental to what we do next, but more important than that is the trajectory of consumers and athletes. What do they want next, and how are their needs changing?
Technology can achieve wonderful things, but it can only achieve the right things if it's informed by human behavior. It's this open approach that has guided us on the STRUNG journey so far, and it's this same approach that we believe will help us on the road ahead.
STRUNG is being developed by a cross-functional adidas team: Andrea Nieto, Fionn Corcoran-Tadd & Matteo Padovani (design), Benjamin Kleiman, Elise Hall & Thomas Feix (engineering), Clemens Dyckmans, James Tarrier and Nicholas Groeneweg (technology creation), Ian Hennebery, Fano Razafindrakoto, Reuben Bligh, Korbinian Berner (footwear development), Tom Elvidge (Sports Science), Grace Chang (materials), Steve Brimble (innovation management), Miriam Eirich (costing) & Christoph Walter (testing).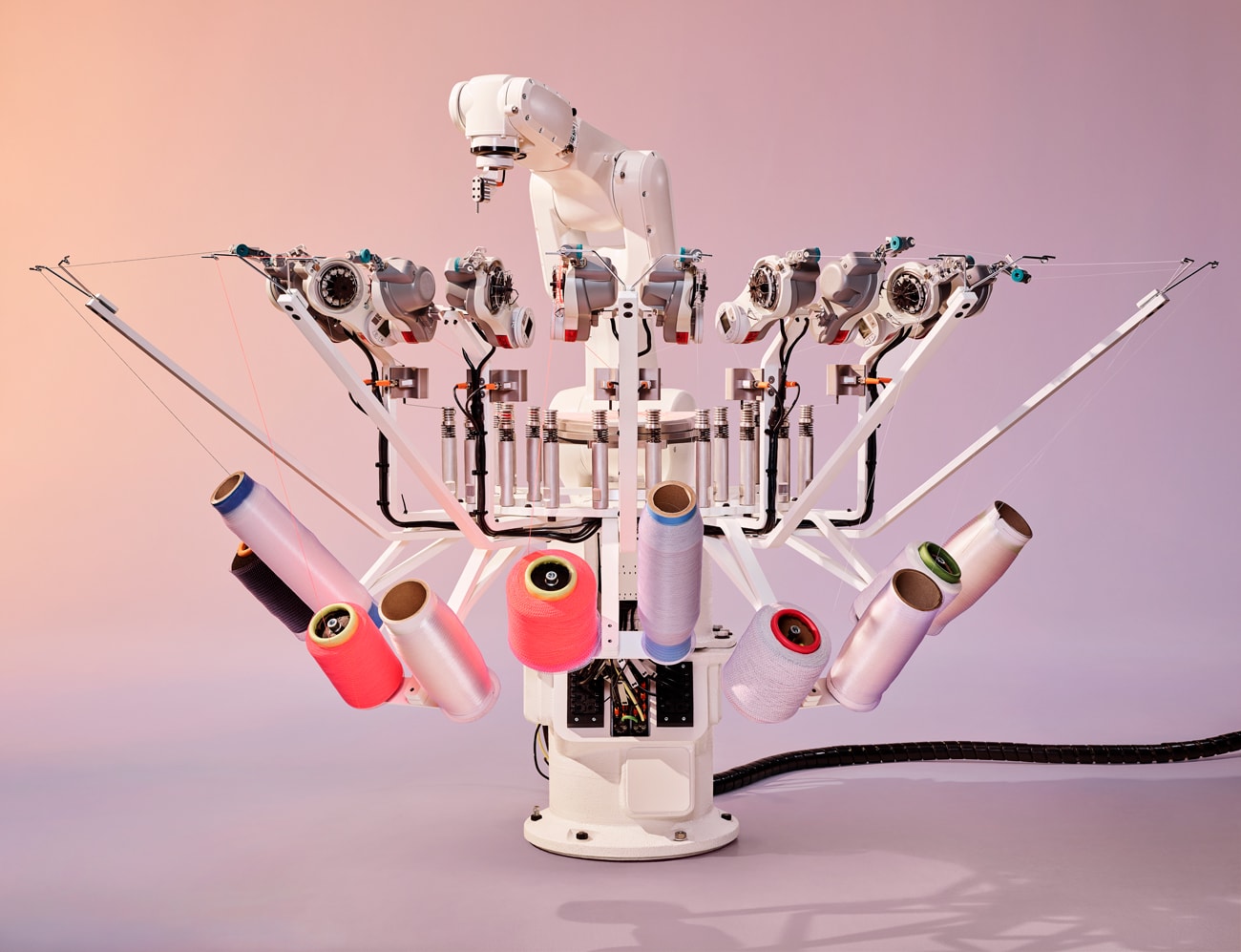 Stay Updated
Be the first to know all about stories, launches, and events.