How to Clean Basketball Shoes
Take care of white basketball shoes or other leather hoops shoes by following these tips for how to keep court shoes clean and scuff-free.
Keeping your basketball shoes clean isn't just about the appearance, it's about performance. A dirty pair of sneakers could have you slipping and sliding across the court, and even lead to injuries. Squeaky-clean sneakers could help you get a grip on the court, supporting every step-back shot and quick crossover you've got in your arsenal.
Make sure you know how to clean your basketball shoes and check them before you start knocking down shots. Follow these tips and tricks for keeping your kicks clean and those soles sticky.
Quick Tips:
DO NOT use a washing machine or dryer. It will cause damage.
DO NOT place shoes next to vents or heaters or use a hair dryer. High heat warps rubber.
DO NOT use rubbing alcohol, bleach, scented laundry detergent or fabric softeners. These dry out and crack the shoe's soles and leave greasy residue.
DO use eco-friendly laundry detergent.
CLEANING INSTRUCTIONS
When you're learning how to clean basketball shoes, follow these steps:
Step 1
Remove stones from the soles, especially if outdoor basketball is your jam. Grab a toothpick and work those stones out of the grooves in your soles.
Step 2
Use a soft brush or a toothbrush, to scrub off any remaining dirt.
Step 3
Use a wash cloth to gently wipe away stains with an eco-friendly laundry detergent mixed with warm water. Note: If you've got white soles, add a little toothpaste to the mix for a brighter finish.
Step 4
Remove excess soap and suds with a wet warm washcloth.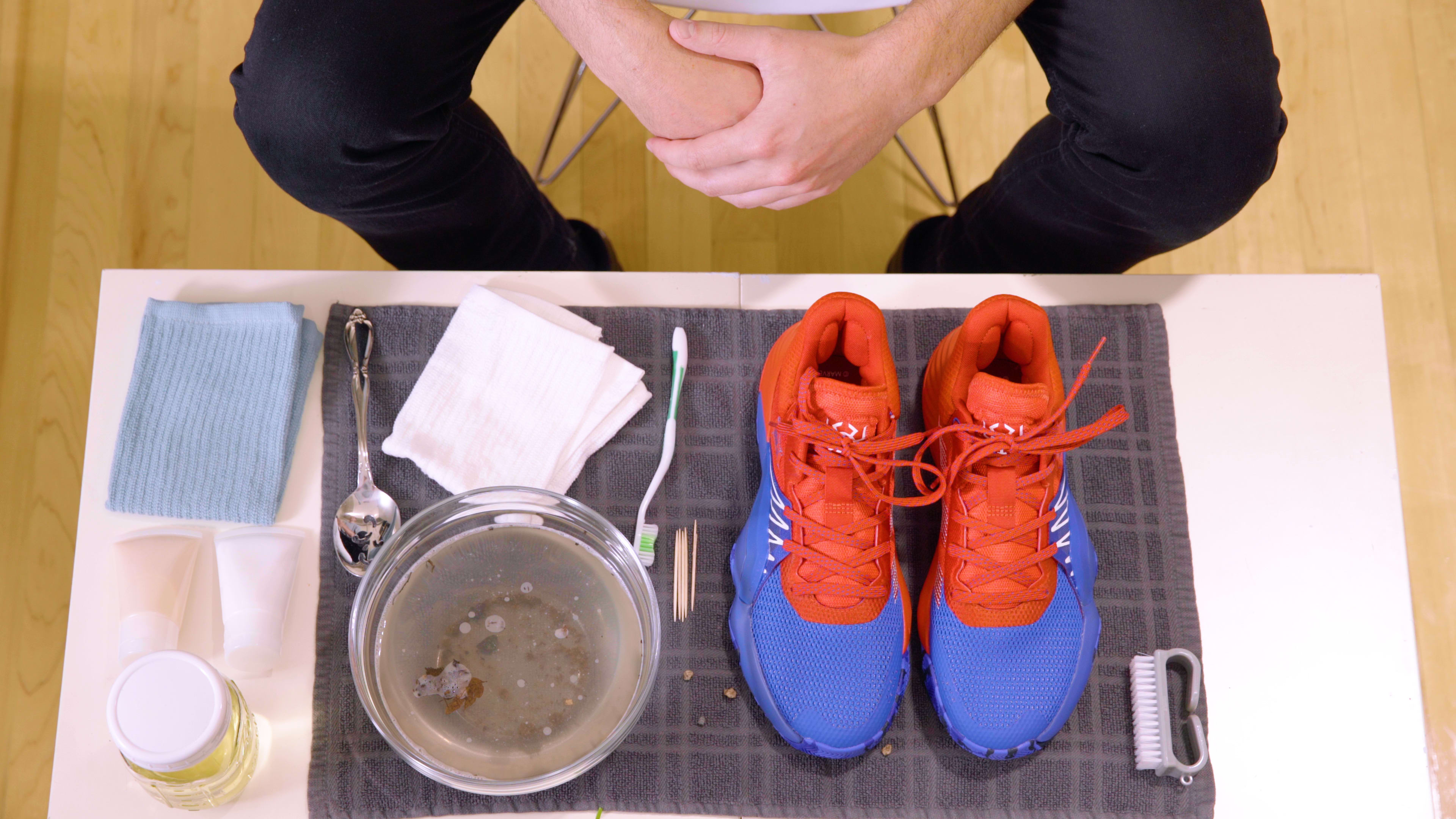 Step 5
Wash laces and insoles together in the washing machine on cold and delicate settings with laundry detergent.
Back to How To Clean Your Shoes
Use these cleaning tips for your Harden Basketball Shoes, Marquee Boost Basketball Shoes, Harden Basketball Shoes. So they keep up with your performance.
Stay Updated
Be the first to know all about stories, launches, and events.