Women's Softball Shoes
[11]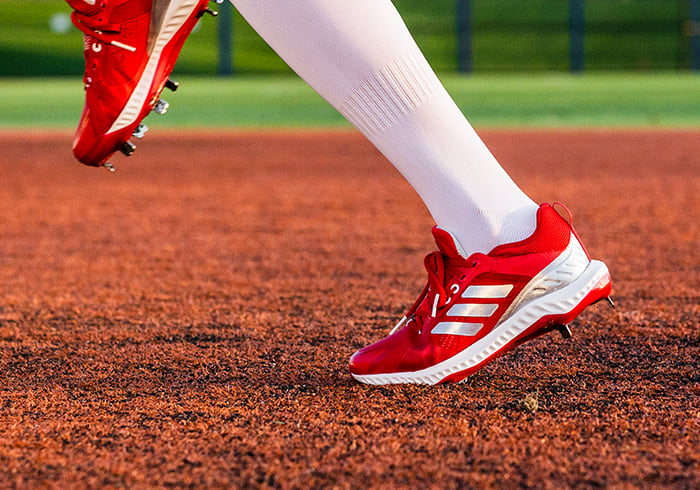 Bring the spark
Purehustle 1 brings the energy to softball. Our first women's cleat designed for elite fastpitch, this cleat combines lockdown and energy return for explosive play.
Shoes for women for softball
The adidas shoe collection for women is the perfect combination of performance, style, and comfort. adidas sneakers take your everyday look to a whole new level. adidas shoes support lateral as well as linear movement. Run faster, jump higher and always aim to win with your squad in softball. Find your perfect fit! With adidas shoes, your feet can move freely while being perfectly supported. Shoes for women for softball from adidas are designed to complement your active lifestyle.
Made for creators – adidas shoes for women for softball
With our sporting goods, you will be set to give everything you've got while playing softball or when you want to beat your personal best: shoes from adidas.
You are the highlight on every stage with our brands
With shoes collections like Performance, you are constantly one step ahead of the latest trend. Performance represents that extra level of motivation and achievement.
We test new technologies like Bounce under real-life conditions; on the field, track and court. The BOUNCE midsole is flexible and absorbent so you will get the most out of yourself. The more energy you put in, the more is returned to you! Afterburner and Icon are our popular shoe collections. Red, blue, black, and many other colors are available colors for our shoes.
Do you want to break the rules and then rewrite them? You can have fun and improve yourself with our products for women. Tailored to the needs of women, our women's outfits are a real upgrade to an authentic look.
The future begins right now. Grab a pair of our shoes for women for softball from adidas – and your moment has arrived.