This Is What Great Leggings Feel Like
Workouts are hard, and you can't afford to be distracted by discomfort. Find out how your leggings are supposed to feel to maximize your exercise.
We all know the high hits when you're 20 minutes into your workout, the dopamine has kicked in and you're in the zone. You feel strong, confident, and ready for anything but suddenly your workout wear isn't playing ball. You're either in constant legging "pull-up mode," or those tight-fitting leggings are digging in a little too much and it's just too distracting.
We hear you and we get it. These irritations are widespread, with a staggering number of women experiencing distractions from workout apparel that lacks the correct form and fit. We recently heard that 92% of women find it difficult to focus when their apparel is uncomfortable, while over two-thirds of women experienced body chafing or pimples during their workout due to poor performing workout wear. So, we set out to create great-feeling leggings that are perfectly tailored to women's bodies and anatomical needs.
Performance material with 25% LYCRA gives the best shape retention, and innovation such as AEROREADY, a sweat wicking fabric, will keep you cool. Studies showed that thermal stress can influence an athlete's cognitive and physical performance, particularly among women, so our advice is to look for mesh panel details, which offer extra ventilation in high-sweat zones.
Investing in the right materials to support your sport such as four-way stretch with soft support and reduced seams for yoga will improve your comfort and helps athletic performance, while the adisoft fabric gives a smooth second skin feel.
A bespoke approach to every body and every workout starts with finding the correct uniform. We called upon expert insight from some of our athletes who specialize in four core activities: Running, HIIT, Studio (Yoga/Pilates) and Gym (weightlifting); on how important correct fitting and supportive training apparel is to allow them to fully focus on their sport.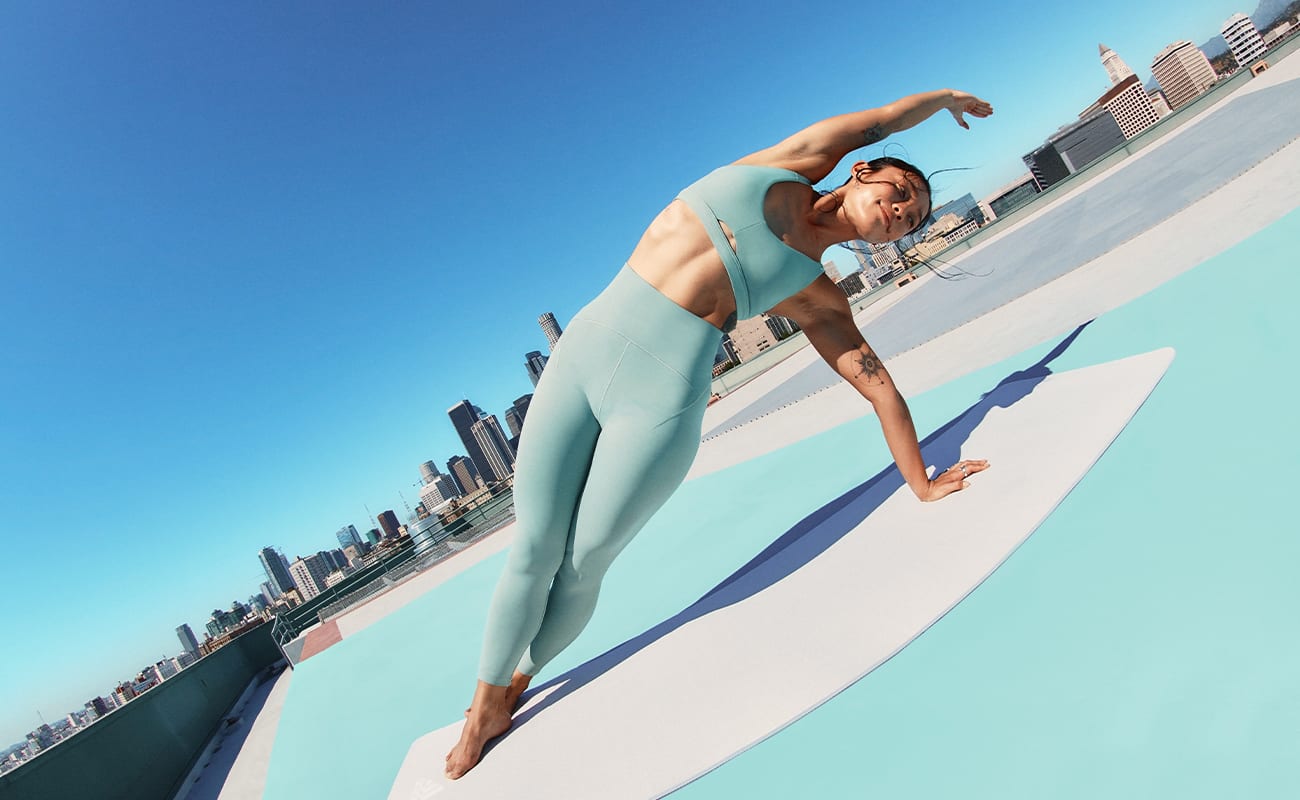 RUNNING
Professional American sprinter Tamari Davis, who was named the 'fastest 14-year-old girl in history' understands how the perfect fitted running leggings are integral to her mental and physical state to ensure there is nothing holding her back on the track. The repetition and explosiveness of sprints and running can often cause ill-fitting leggings to fall down in the first few steps - losing some vital seconds from a Personal Best or making it too frustrating to continue a 5K. We found that 58% of women had to frequently stop to pull up their leggings during training. Lightweight, high-waisted running leggings that fit like a glove, with sweat-wicking material, like our AEROREADY technology, will keep your leggings firmly in place and keep you comfortable and focused for your miles to achieve that running high. Tamari has found that choosing high-waisted leggings that perfectly fit and support her body with a drawcord-adjustable fit keeps her on her A Game by removing all distractions and improving her performance so she can hit her full potential every time.
"I get main character energy from clothing that fits well and feels lighter which makes me feel like I can run faster."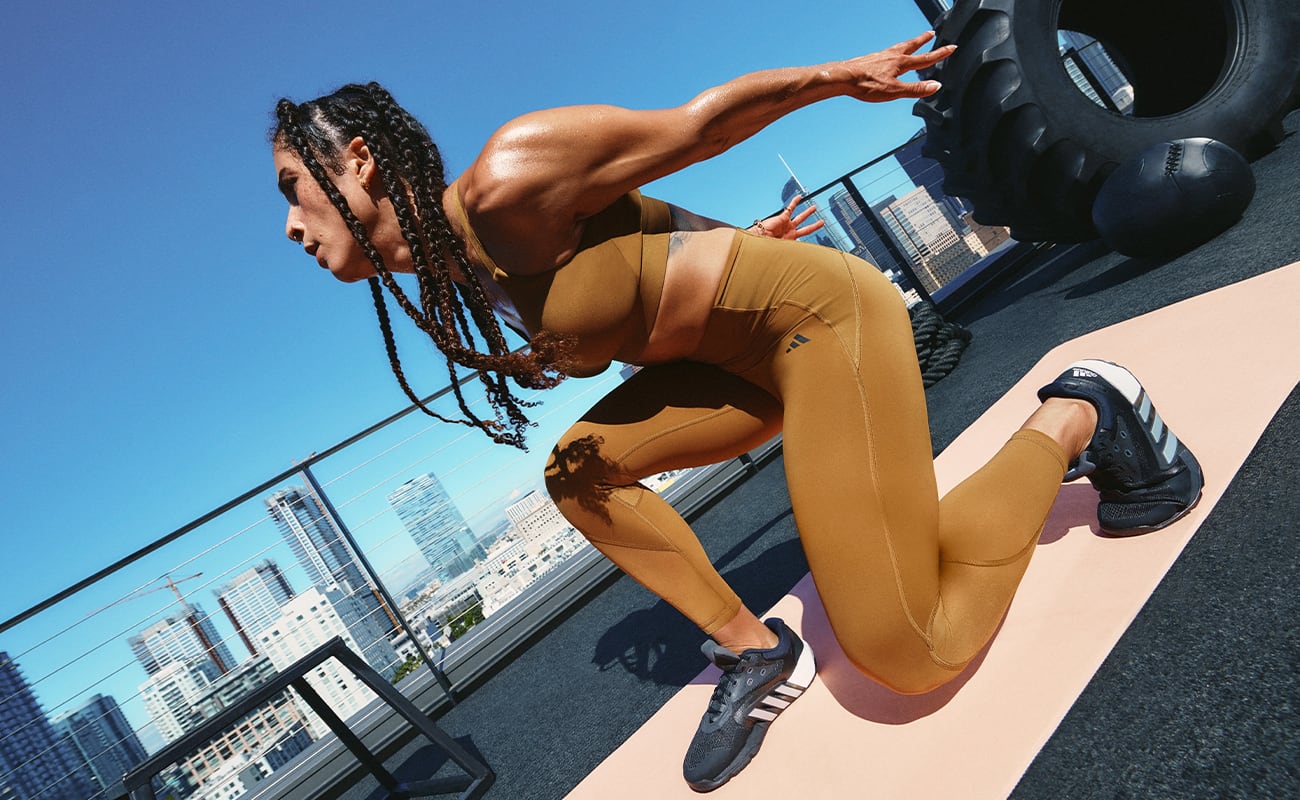 STUDIO
Eugena Bey, full-time Pilates instructor with her boutique Pilates studio in Singapore explores the capabilities of the human body through expressive movement and freedom. Unrestricted movement and leggings that reduce chafing over long sessions are key to realizing the potential of the body. Eugena describes her ideal leggings as being able to contour to the body in motion for total freedom and supportive coverage from the mat to the studio.
"In a perfect world, it would feel super comfortable, it would feel like second skin, and it doesn't hinder me when I am moving."
The perfect, distraction-free Pilates or yoga leggings have flat, flush seaming, strategically placed in areas of high friction to reduce chafing over long sessions, freeing the mind to focus on achieving a great studio session.
HIIT
Fitness trainer, Francheska Martinez who is known for her signature moves integrating animal flow, kettlebells, and explosive movements, understands how great leggings should feel in her intense sessions. Sweat is a badge of honor in any HIIT session, however loose-fitting clothing that highlights your sweat is uncomfortable and distracting from the job at hand. which is why leggings with a four-way stretch are the solution for that breathable, unbridled thrill of being thoroughly focused and in the zone.
"The worst part about ill-fitting clothes is that it takes your focus away from your workout. That's why it's so important to make sure your clothes fit right."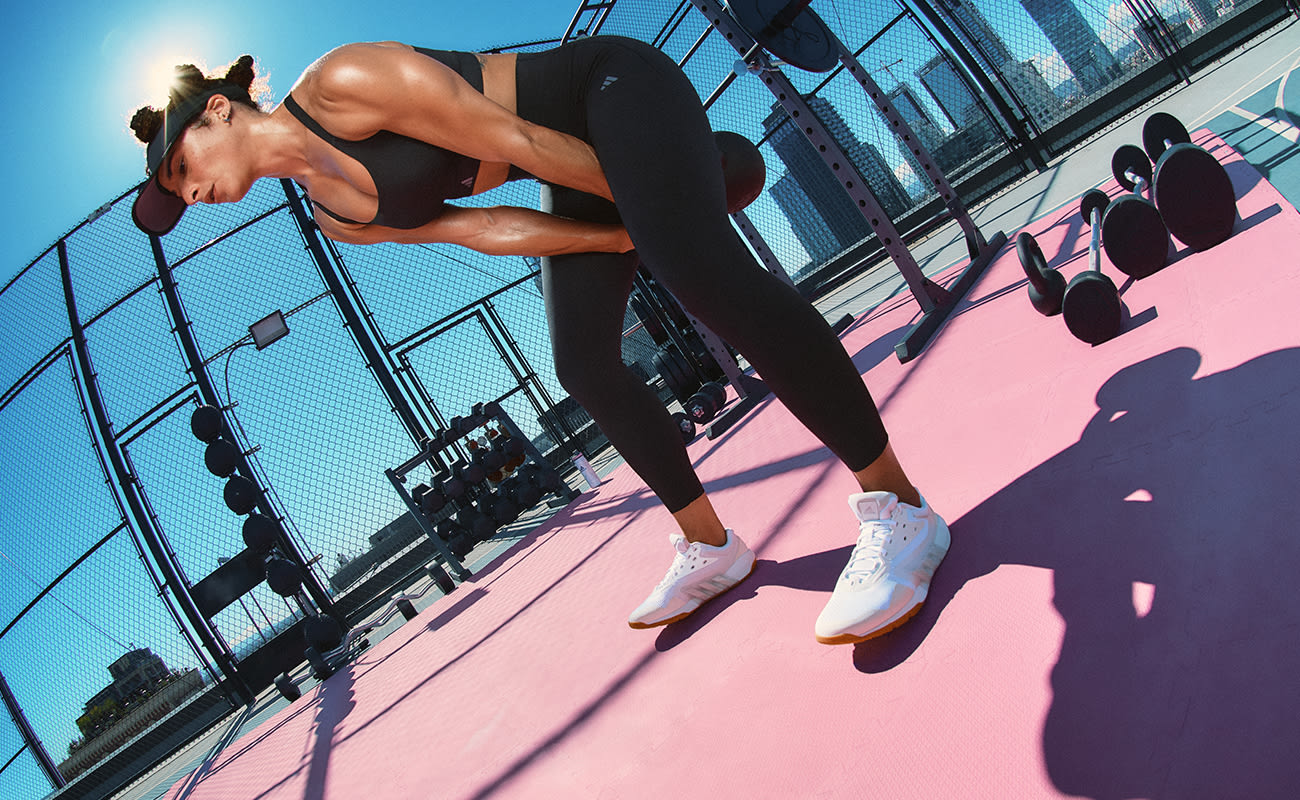 ALL GYM
Giselle Rodriguez, a content creator, weightlifter, and body positive advocate uses her platform and workouts to feel empowered in her own body. Weightlifting requires both mental and physical power to not only take part but set those Personal Bests too. The results not only show from a physical side but the stress relief, determination and inner confidence that comes from pushing the body week after week is what really shines. Non-see-through leggings are crucial to keep focus on what is important, whether it is a new milestone on a deadlift or trying bodyweight squats for the first time. Gym leggings with optimized shape retention and coverage means your mind is free from practical concerns and can focus on unlocking real progress for the mind, body and soul.
"I just want to feel powerful, and I want to feel natural. That's what working out is all about. Just being happy and being natural in your own body."
CONCLUSION
From tight-fitting leggings leaving marks and pimples to see-through leggings affecting confidence, we know how much apparel affects performance. From our extensive inclusive range of plus-size leggings, to sport-specific apparel, we believe that all women have the right to a workout free of distractions and irritations so there is nothing holding you back from that special sport high. Check out our 'how to choose the perfect leggings' blog for easy tips on how to find the right leggings for your favorite sport.
Stay Updated
Be the first to know all about stories, launches, and events.