A BEGINNER'S GUIDE TO GRAVEL CYCLING
Want to start riding off-road but haven't got a clue where to start? Paola Berber, an adventure cyclist from Mexico City, gives her tips for getting into gravel.
It's easy to see the appeal of gravel cycling, where you ditch the usual routes and embark on an off-road adventure into the unknown. But, if you've never done it before, getting into gravel cycling can seem like a daunting prospect. How do you go from cycling on the roads near where you live to riding on all manner of different terrain in some of the most remote parts of the country, where few, if any, tyres have ever tread?
We asked Paola Berber, an adventure cyclist from Mexico City, and one of the featured riders in our latest campaign, what advice she has for those starting out in the sport.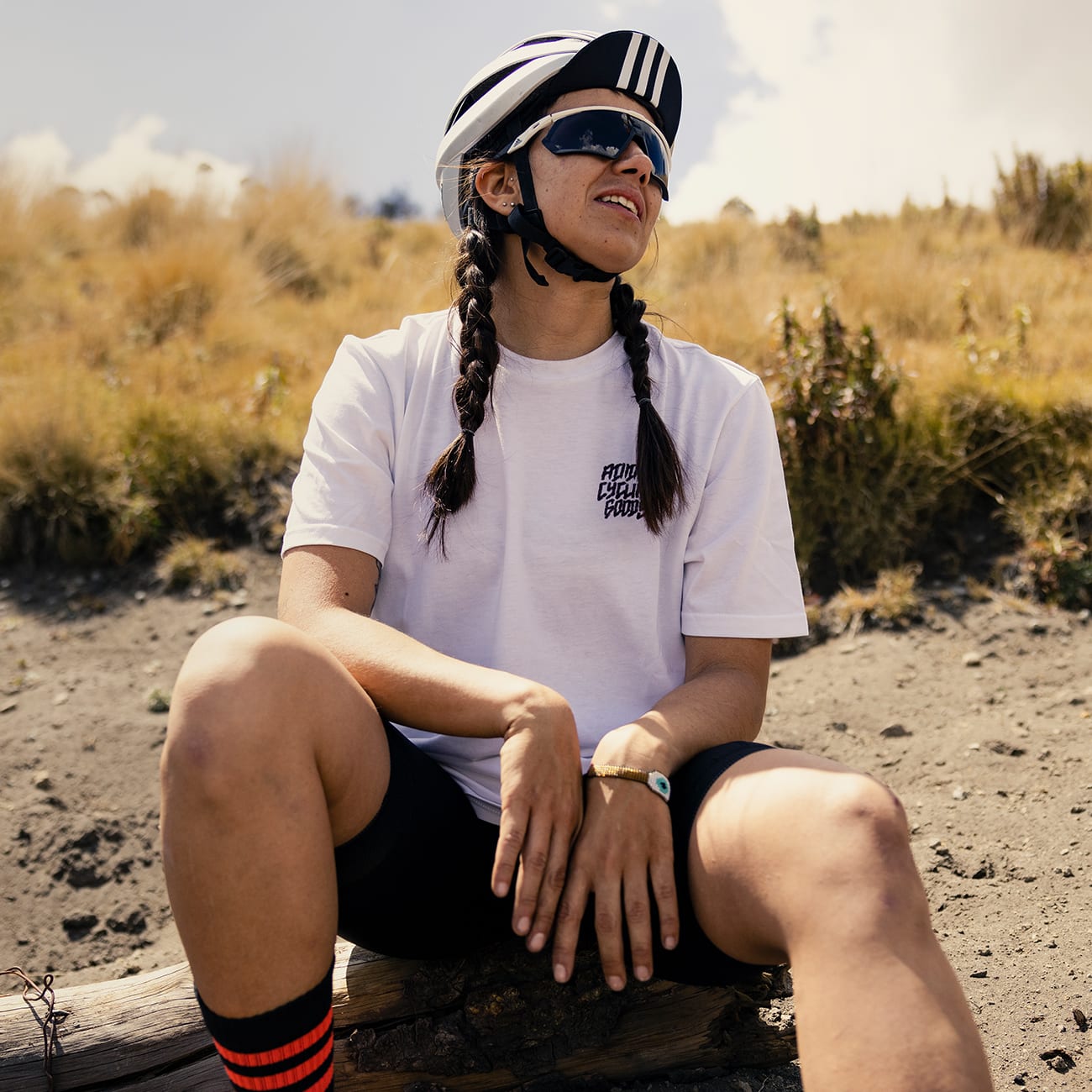 TAP INTO YOUR LOCAL GRAVEL COMMUNITY
As a first port of call, Paola suggests getting in touch with local gravel riders through the internet or social media so you can learn directly from those in the know. "It's important to lean on groups and communities within the sport," she says. "It might feel intimidating at first, but the gravel community is very friendly and inclusive, so it's easy to find people with more experience to learn and go out riding with."
Gravel cycling involves long days in the saddle, often in off-the-beaten track locations, so it's helpful to ride with seasoned cyclists while you develop your outdoor skills and self-sufficiency, be that with navigation, changing punctures or other minor bike fixes. "The tracks and trails are usually in remote places far from cities, stores or bike shops, so it's important to be as self-sufficient as possible," says Paola." Each ride you go out on will improve and build on that outdoor expertise."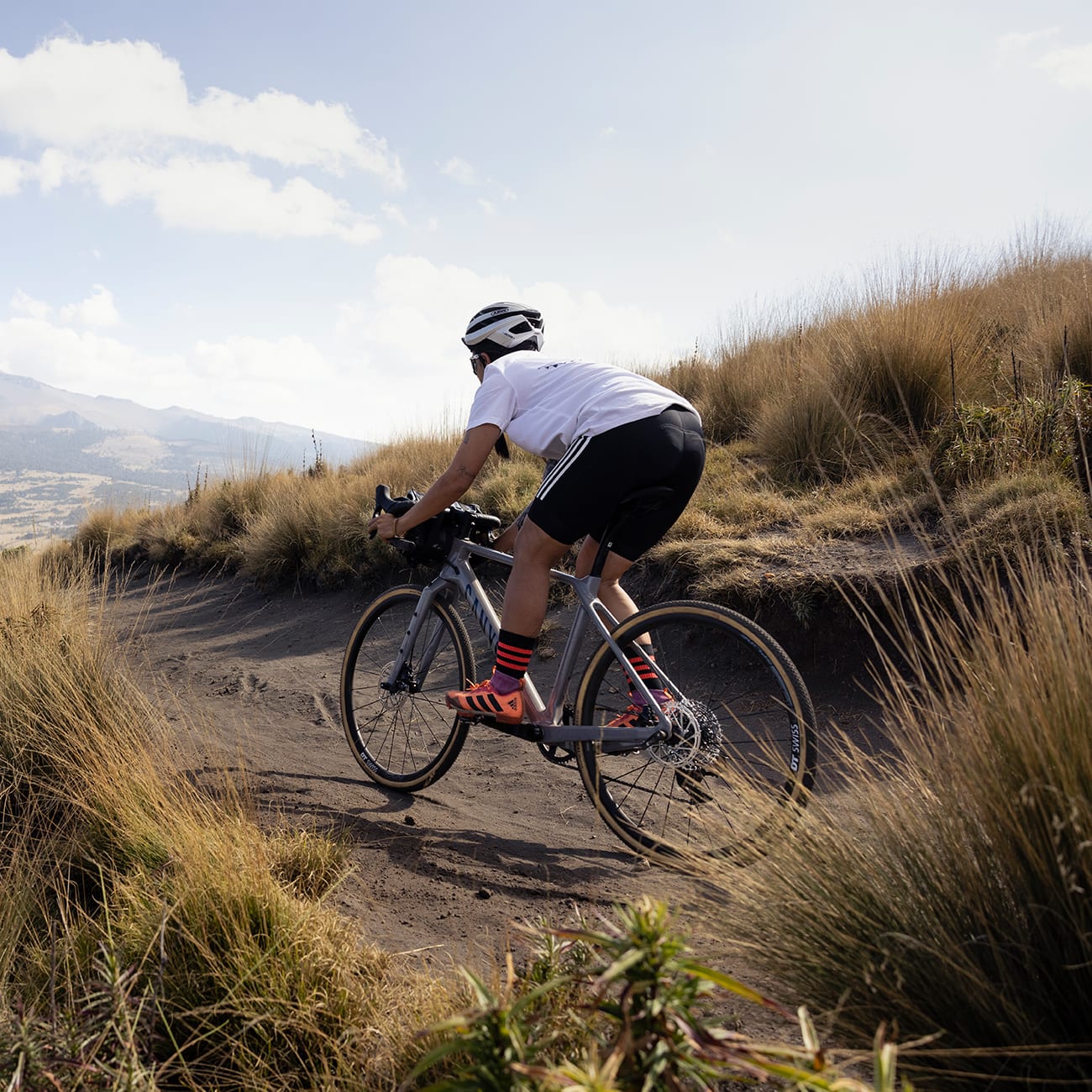 PATIENCE AND PRACTICE MAKES FOR SUPER FUN RIDES
For Paola, patience and practice are key when it comes to developing your gravel bike skills and enjoying your riding. "In order to get in physical shape and improve your technical skills, you must practice often and be patient about putting in the practice," she says. Along with improving your overall cycling skills by going out and riding, Paola advises strengthening your core. "It will give you greater stability so you can pedal your way through challenging terrain, and it might help you avoid a fall or two since you'll improve your overall balance on the bicycle," she says.
You also need patience when you're riding, says Paola, because unlike road cycling, on gravel tracks it's not simple or straightforward to estimate your travel time. Routes can run faster or slower according to several factors including the recent weather and climatic conditions on the day. Embracing that uncertainty and unpredictability and riding off the clock is one of the joys of off-road riding.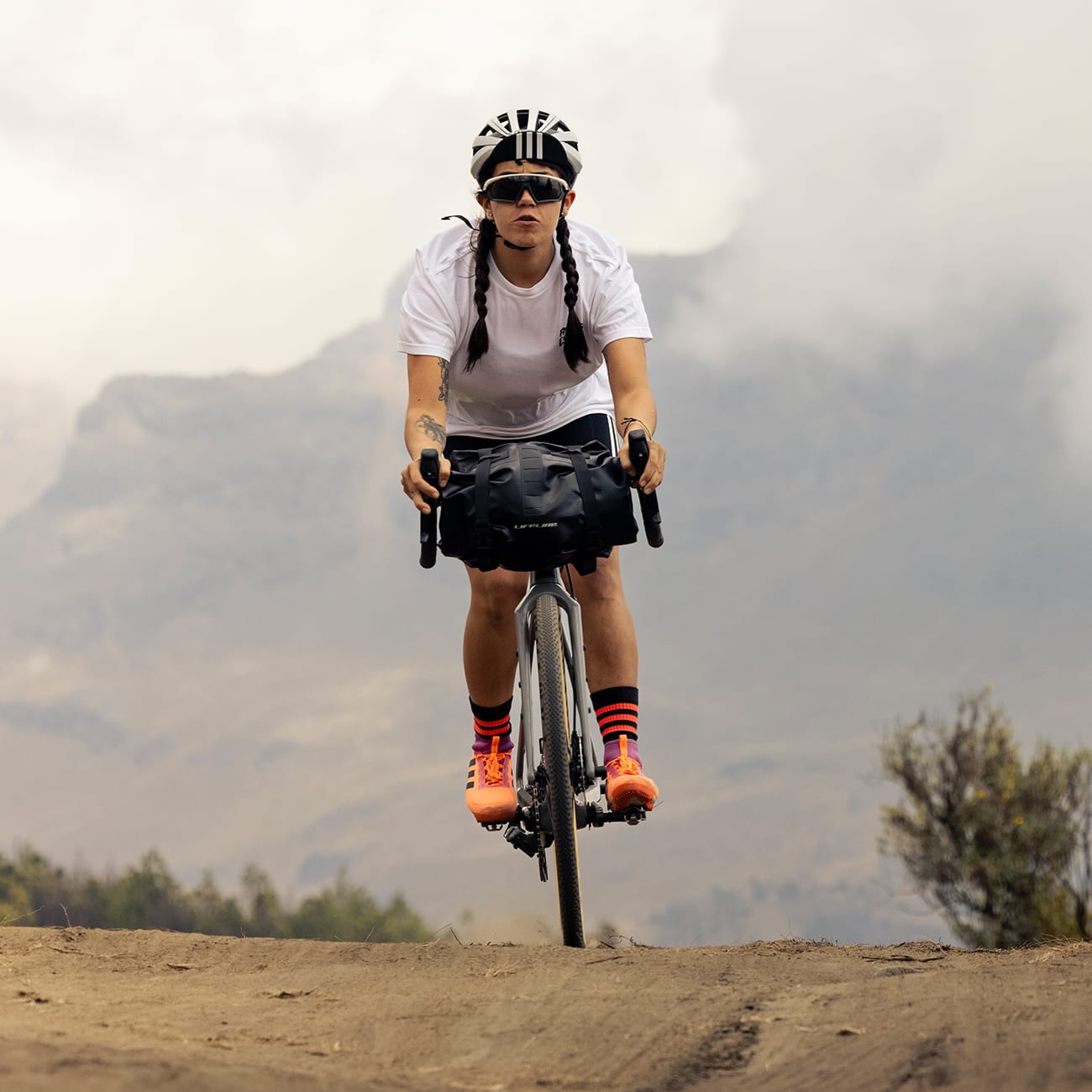 HERO PRODUCTS FOR GRAVEL CYCLING
You don't need to buy the most expensive products, and you certainly don't need a top-of-the-line gravel bike to start going out and having fun according to Paola. Though she does advise you get a "very comfortable pair of bib shorts so you don't get a sore butt" while spending extended hours in the saddle. She recommends the ADIVENTURE bib shorts, which feature dual-density gender-specific padding to keep you comfortable during long distance rides over varied and challenging terrain.
Wearing specialist gravel bike shoes is helpful, so she wears the adidas gravel cycling shoes, which she likes as they have the lightweight performance and support of a road cycling shoe but with the enhanced durability and protection needed to match the more extreme demands of off-road riding.
Paola always rides with a cycling jacket. "Given the physical attributes of Mexico City, which is mountainous and very rainy, it's important for me to always carry a windbreaker to avoid freezing to death on the big mountain descents, or when I'm climbing through a cool forest to the top of a mountain," she says.
And she finds taking a frame or handlebar bag super-convenient. "I can store tools and food, or maybe an additional layer of clothing for a long gravel trip. Any small pack that you can attach and carry with you on the bike will be useful to carry these essential things," she says.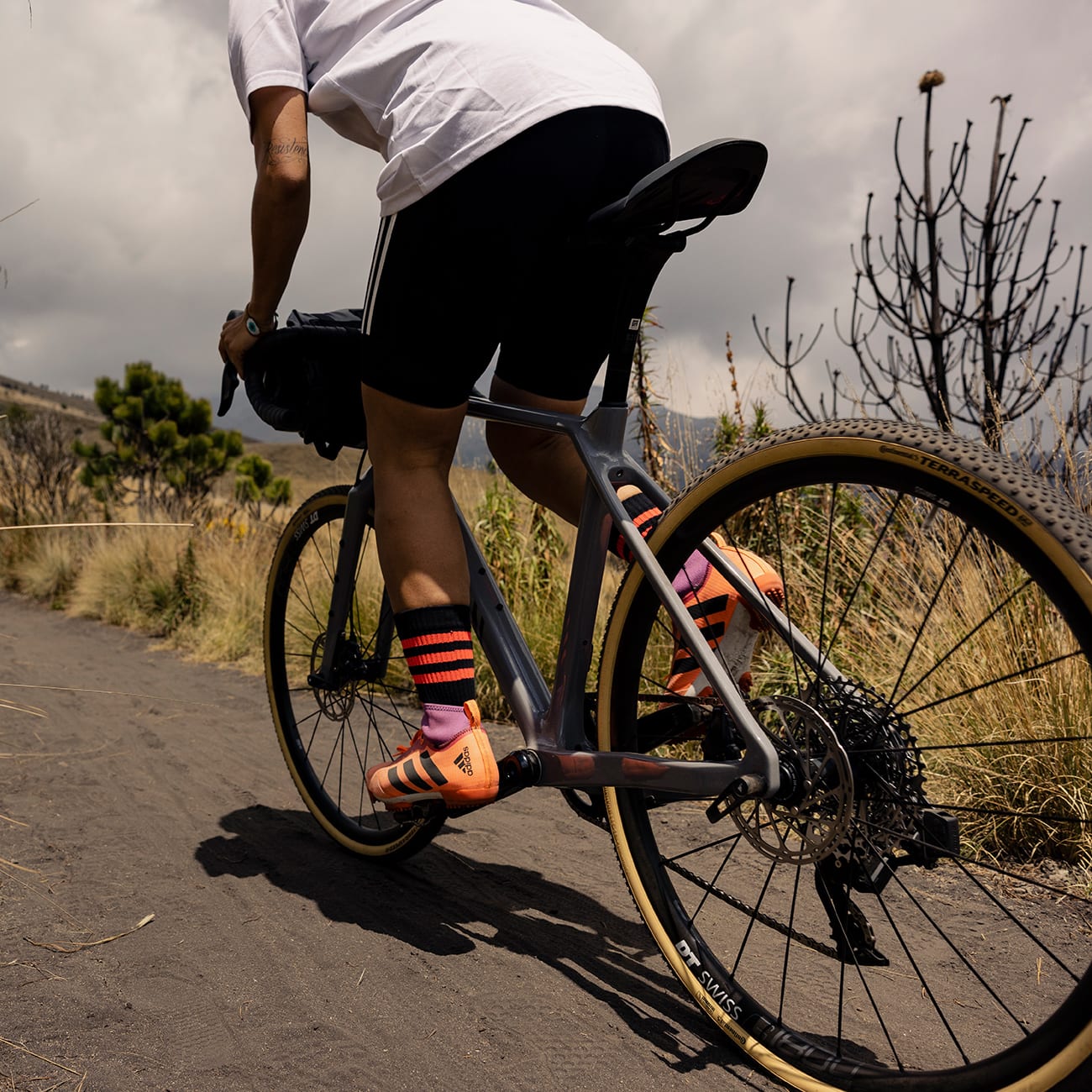 BEYOND THE PAIN, THERE IS ALWAYS PLEASURE
"While Paola believes practice, patience, using the right bike kit and connecting with other riders will undoubtedly help you on your gravel cycling journey, she thinks you do have to expect and embrace a degree of mild suffering along the way as well, especially on more challenging routes. "Cyclists learn to live with a little discomfort, and accept that after the pain and suffering there's always some sense of gratification or satisfaction," she says.
"The more challenging the route the more you will probably suffer, but there's always a reward. Be it a beautiful view, or the fact that you alone with your own legs were able to go to some far away and hard to reach place. It makes you feel like a very fortunate person."
Stay Updated
Be the first to know all about stories, launches, and events.