How Do adidas Stan Smith Fit? Stan Smith Sizing for All
These laidback sneakers give effortless style to everyone — but how do adidas Stan Smith shoes fit? Find out with our official adidas Stan Smith size guide.
ALL ABOUT STAN SMITH
As a world champion tennis player, Stan Smith made his name on the court by achieving two Grand Slam singles and five Grand Slam doubles. Known for being the definition of calm, cool and collected on the court, it's only natural that the shoe that bears his name would have a similar aesthetic.
What began as a performance silhouette for the tennis court in the 1970s has turned into a modern sneaker for everyday wear. With refined style and fresh details, adidas Stan Smith shoes have captured the hearts of multiple generations, providing every casual or elegant outfit with the perfect footwear companion.
Finding the perfect Stan Smith shoe for your style is up to you, but when it comes to finding the perfect fit, we're here to help. Read on to find out more about how the adidas Stan Smith fits.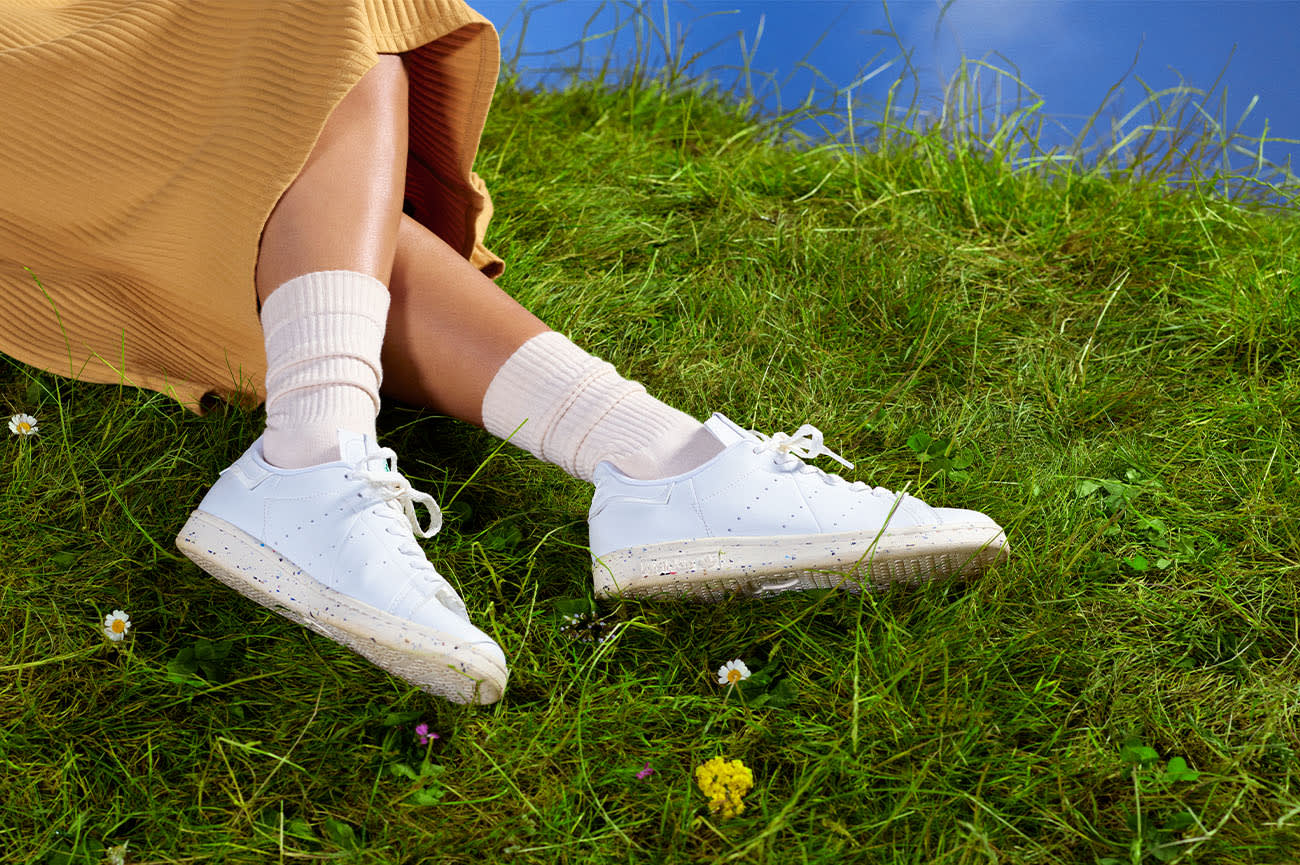 TYPES OF STAN SMITH FOOTWEAR: HOW THEY FIT
Overall, all adult and youth adidas Stan Smith models are unisex and fit true to size. Although different materials in the upper might affect the perceived fit, adidas designers still recommend that you buy your normal size.
STAN SMITH SHOES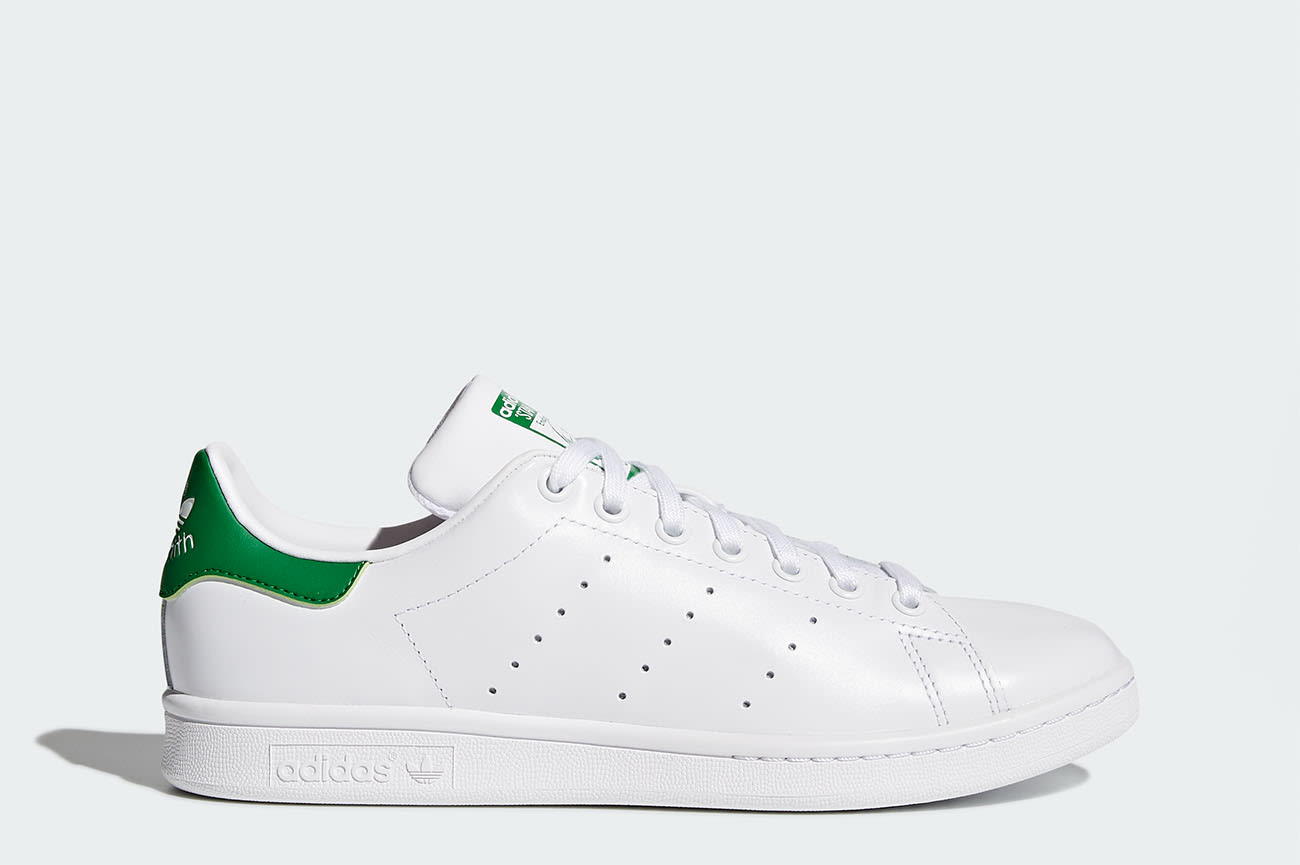 The timeless classic, this silhouette has stayed true to the original design for over four decades. Three perforated stripes decorate the smooth synthetic leather upper, and bright colors decorate the heel tab. Whether you go for the versatile white upper or mix it up with color-dipped variations, you can't go wrong with this laidback sneaker.
How it fits: True to size.
How to pick your size:
To find your Stan Smith sizing, measure your feet using our
official size guide
. Your measured size should fit comfortably in the adidas Stan Smith.
STAN SMITH PRIMEKNIT SHOES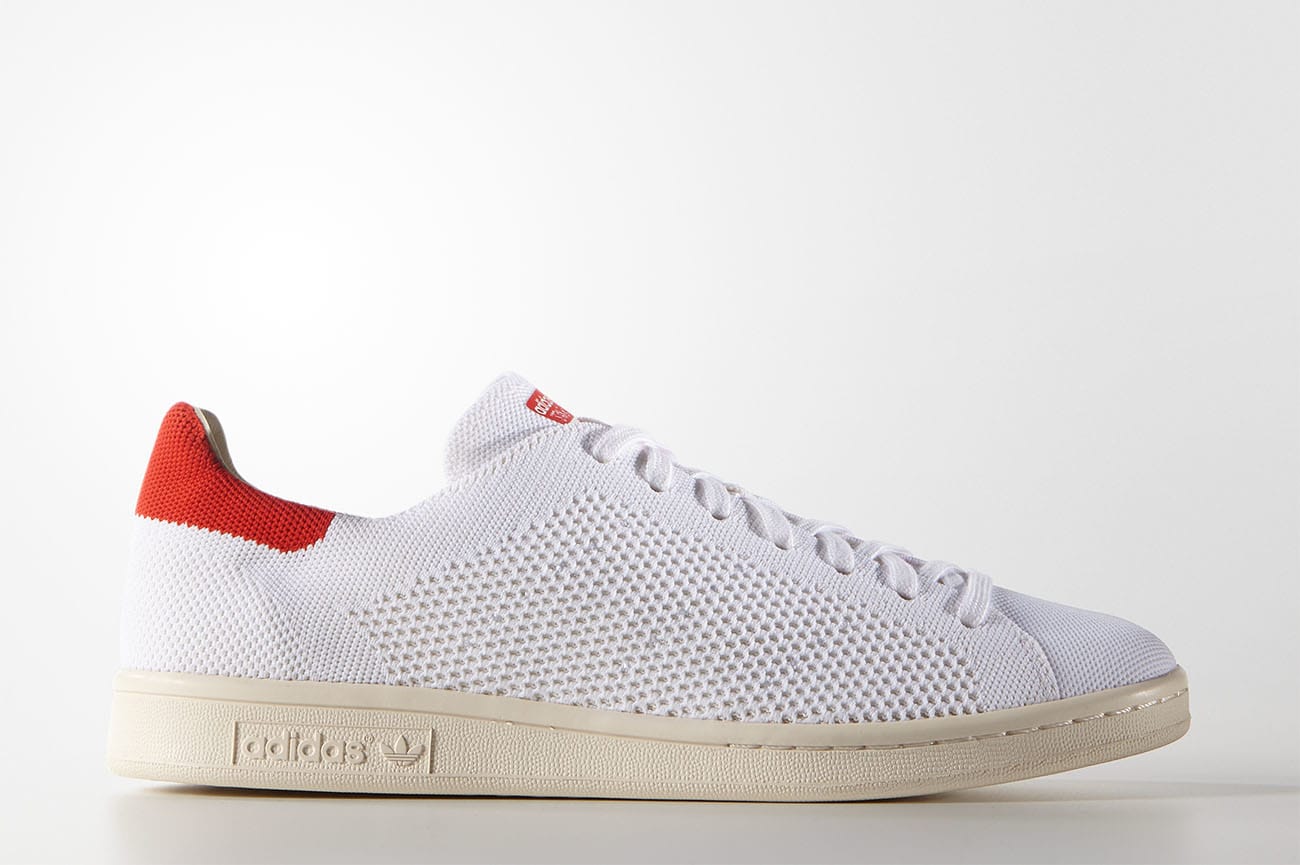 While maintaining the crisp, clean look, the Stan Smith Primeknit Shoes get an adaptive upgrade with a Primeknit upper. While Primeknit will have a different perceived feel than the synthetic leather of the original model, they still fit true to size.
How it fits: True to size.
How to pick your size: Stan Smith Shoes do not run big or small, so use your measured size when buying the Stan Smith Primeknit sneaker.
STAN SMITH SLIP-ON SHOES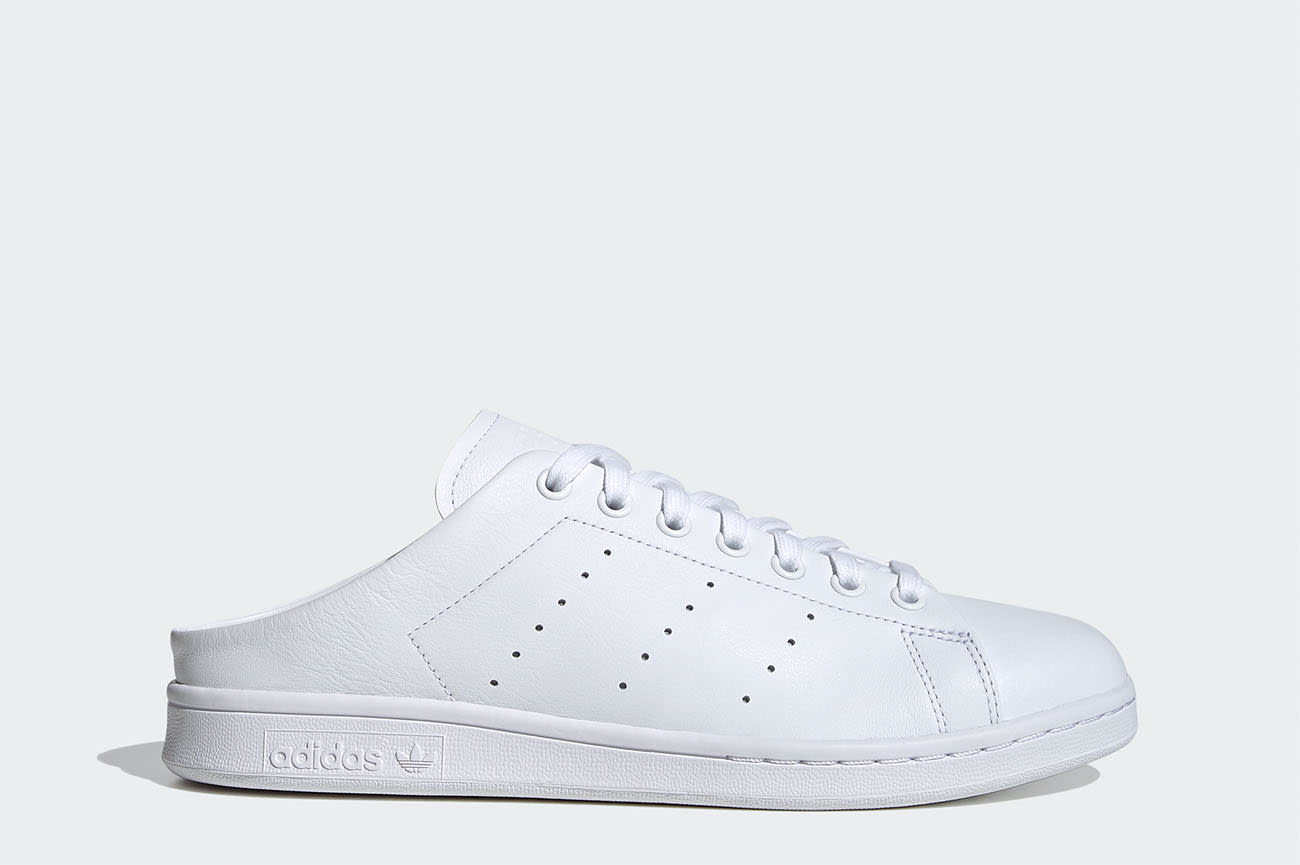 The Stan Smith sneaker gets a warm-weather spin with the adaptation of an open back. This crisp court style is now ready to slip on and head straight for the cabana — whether it's on the beach or in the garage, these mules help get you to the vacation state of mind.
How it fits: True to size.
How to pick your size: Choose your normal size when buying the slip-on silhouette.
STAN SMITH SHOES: PREMIUM MATERIALS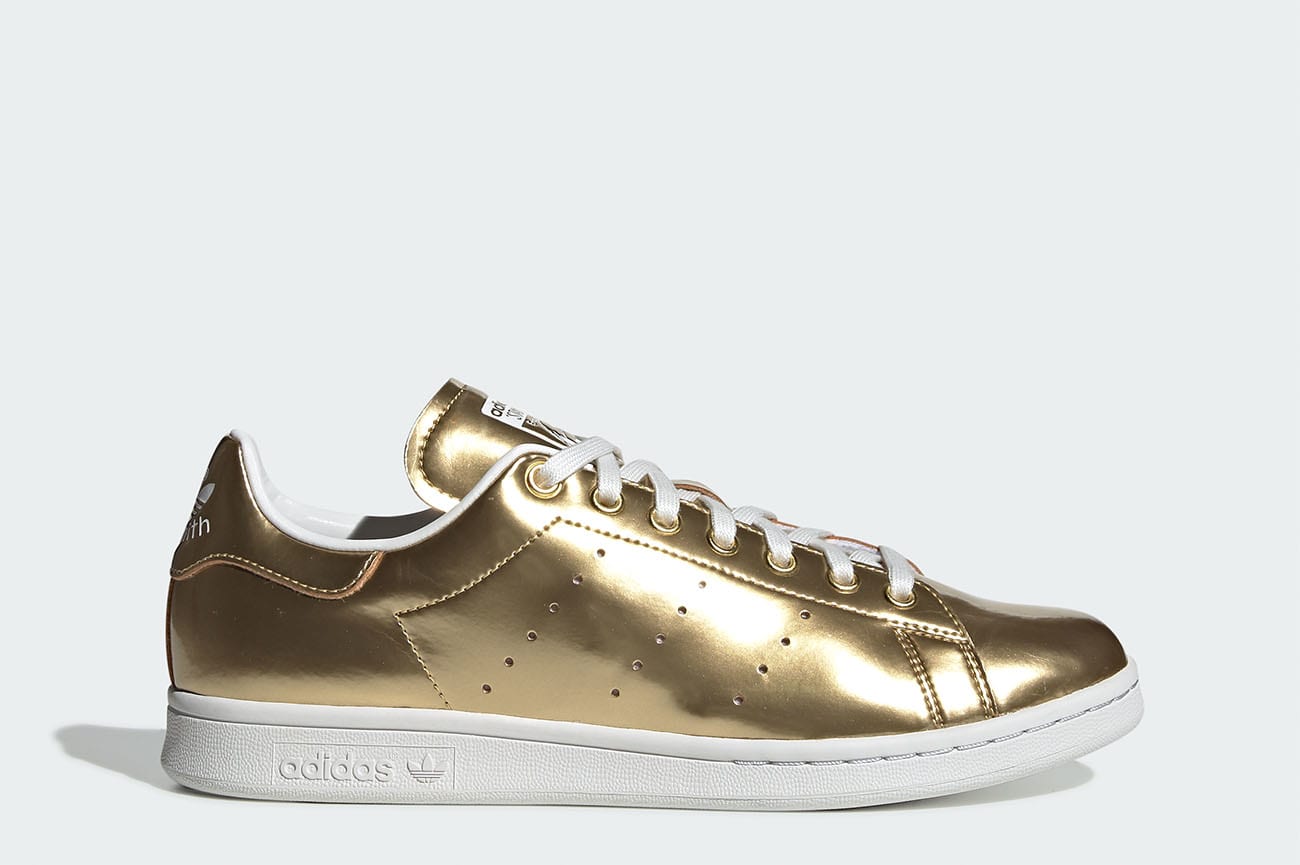 Elevate your everyday with the premium materials of genuine leather, suede, velvet, metallic, and more. Roll out the red carpet for your feet with the dressed-up version of the adidas Stan Smith, ready to make whatever you have planned instantly elegant.
How it fits: True to size.
How to pick your size:
The adidas Stan Smith fit is true to size, so go ahead and grab your usual size. If you need help determining your true size, use our
official size guide
to measure your feet.
Ready to find your go-to sneakers? Browse adidas Stan Smith shoes and choose the perfect pair for you. Check back in March 2021, when all Stan Smith shoes will be made entirely with sustainable materials. The look will be the same classic that you know and love, but updated with sustainable solutions for the modern world.
Stay Updated
Be the first to know all about stories, launches, and events.