What is Futurenatural?
The 5th silhouette in the James Harden line brings forth a new footwear technology that's designed to move with you every step of the way.
There's no question that James Harden has changed the state of basketball. An eight-time NBA All-Star and 2018's NBA Most Valuable Player, Harden's ability to change direction with the ball and his quickness on the court positions him as one of the top NBA scorers of our generation. Inspired by Harden's evolution and success in the league, we introduce a new, innovative footwear technology, Futurenatural—a shoe mold designed to be an extension of your body, allowing you total freedom of movement. In anticipation of the Harden Vol. 5 drop, we are breaking down the promise of Futurenatural, how it functions, and why this innovation might just change the game.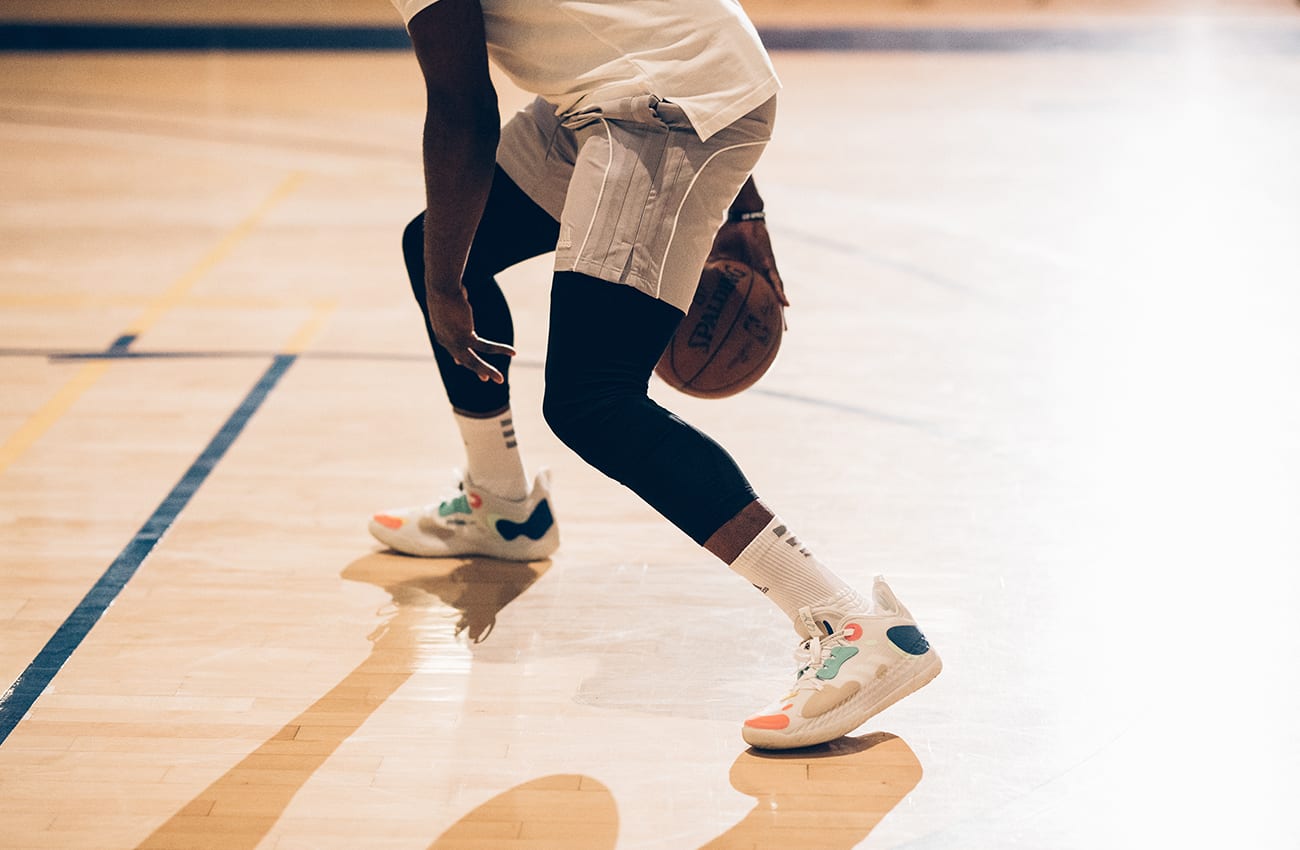 FREEDOM OF MOVEMENT
For a basketball shoe to be practical, it requires a unique structure that gives players maximum balance, good grip, and the ability to move without restrictions. Players have no interest in compromising their strength, speed, balance, and control on the court, so we've developed a technology that allows those critical factors to remain.
This one-piece shoe mold works with the athlete's foot to support them as they move freely on the court. To develop this technology, we studied Harden's agility and play style to help with our production approach regarding the shoe's construction. Our process began with taking a close examination of thousands of scans of athletes' feet and conducting extensive research to determine each foot's commonalities and complexities. We were on a quest to determine what was needed to push our performance footwear further than ever before. With this data, we designed a mold that represents the average athlete's foot of today.
Futurenatural creates a formed and secure fit thanks to its seamless design. Using immense pressure and 135-degree heat, we forged the textured upper and outsole to create rounded edges and a traction pattern that offers a firm grip as you quickly move on the court. This shape helps create unmatched stability, making the Harden Vol. 5 the perfect shoe for unlocking your A-game on the court.
A FUTURENATURAL EXPERIENCE
When you step on the court, you're bringing your best and giving it all that you got. The Harden Vol. 5 harnesses our next great footwear innovation to help unlock your best performance capabilities—in one seamless silhouette. Coupled together in the midsole for ultimate comfort and ultralight cushioning are our LIGHTSTRIKE and BOOST technologies. Both help retain superb responsiveness and continue to provide this Futurenatural shoe with the support and stability needed to perform on the biggest stage.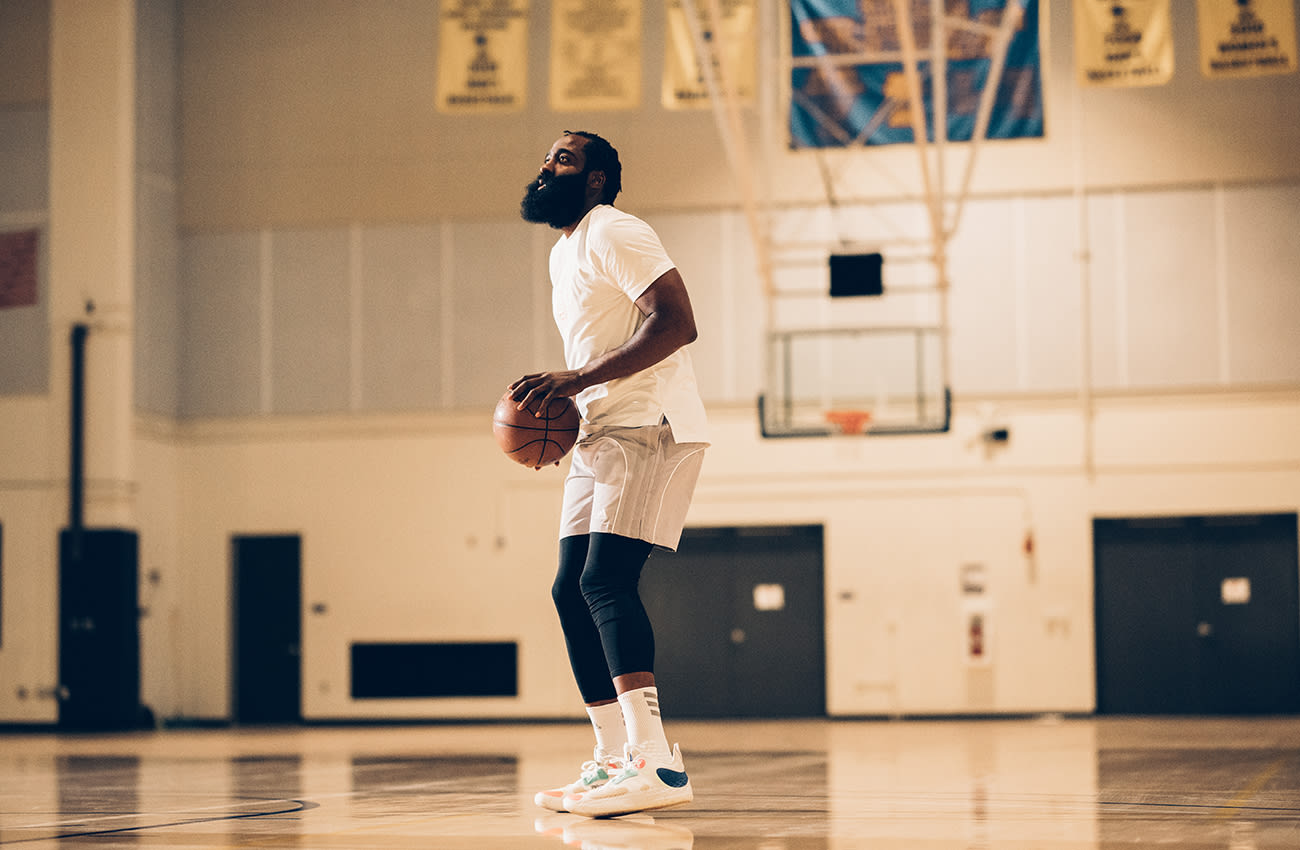 Just like Harden himself, this shoe is one-of-a-kind. Designed with bright colors and bold shapes, Harden Vol. 5 reflects both the Houston Rockets' player's dynamic, fluid playing style and his fresh, expressive personality. Because this man isn't shy when it comes to wearing patterns, colors that pop, and abstract designs—we wanted to make sure this shoe reflects just that. To add a personal touch to all that performance technology, we incorporated a few special nods to those that mean most to Harden. On the upper, you'll see a butterfly that represents his mother, a flower symbolizing a close friend that passed away, and a dove that epitomizes his crew that supports him.
With outstanding grip, superior lockdown, and the ability to move freely, the Futurenatural is poised to help athletes of all kinds find their true potential—and make the upcoming Harden Vol. 5 silhouette one of our best basketball shoes yet.
Stay Updated
Be the first to know all about stories, launches, and events.