"Some people think I am a shoe."
Stan Smith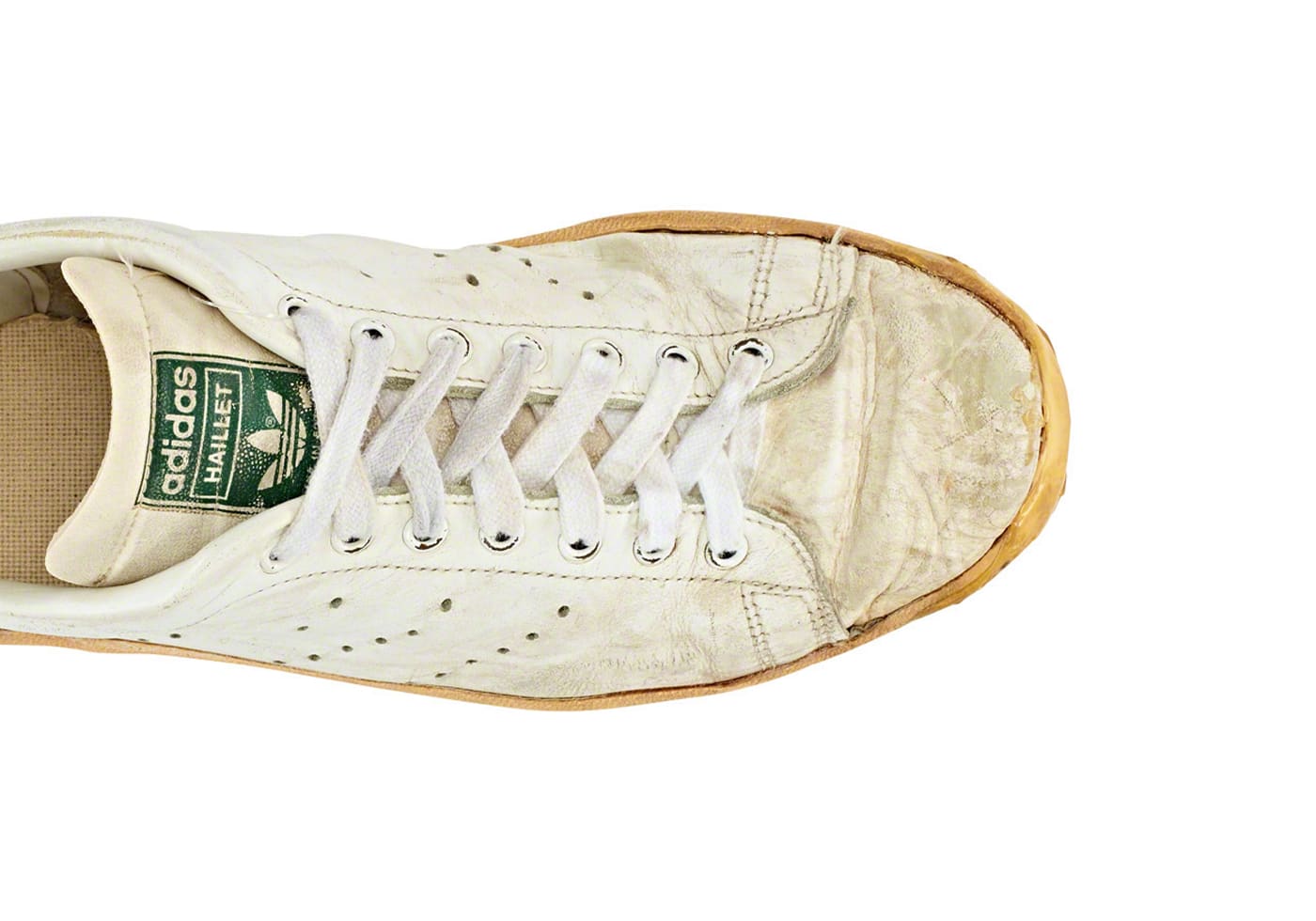 The Stan Smith model wasn't always called the Stan Smith. In fact, the eponymous silhouette was first named after French tennis star Robert Haillet. Haillet's shoe ushered in a new era of tennis footwear, becoming the playing shoe of choice for players worldwide—including rising star Stan Smith.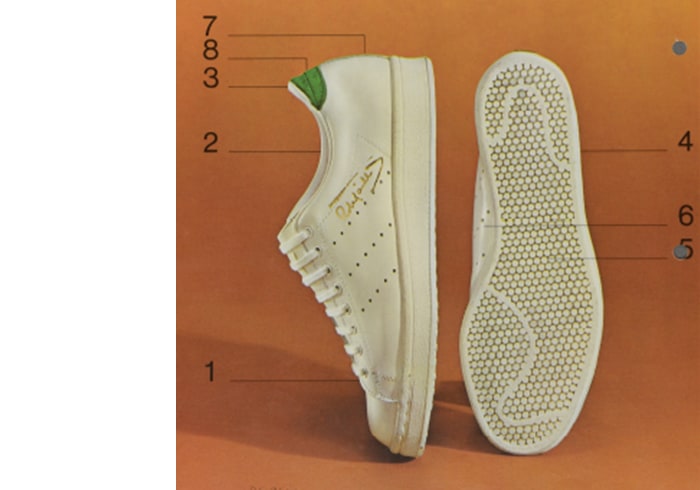 Smith would go on to win the 1972 Wimbledon Grand Slam and become the new ambassador for the Haillet shoe. Soon after, it became so synonymous with Smith that it would take on his name. And soon, a classic was reborn.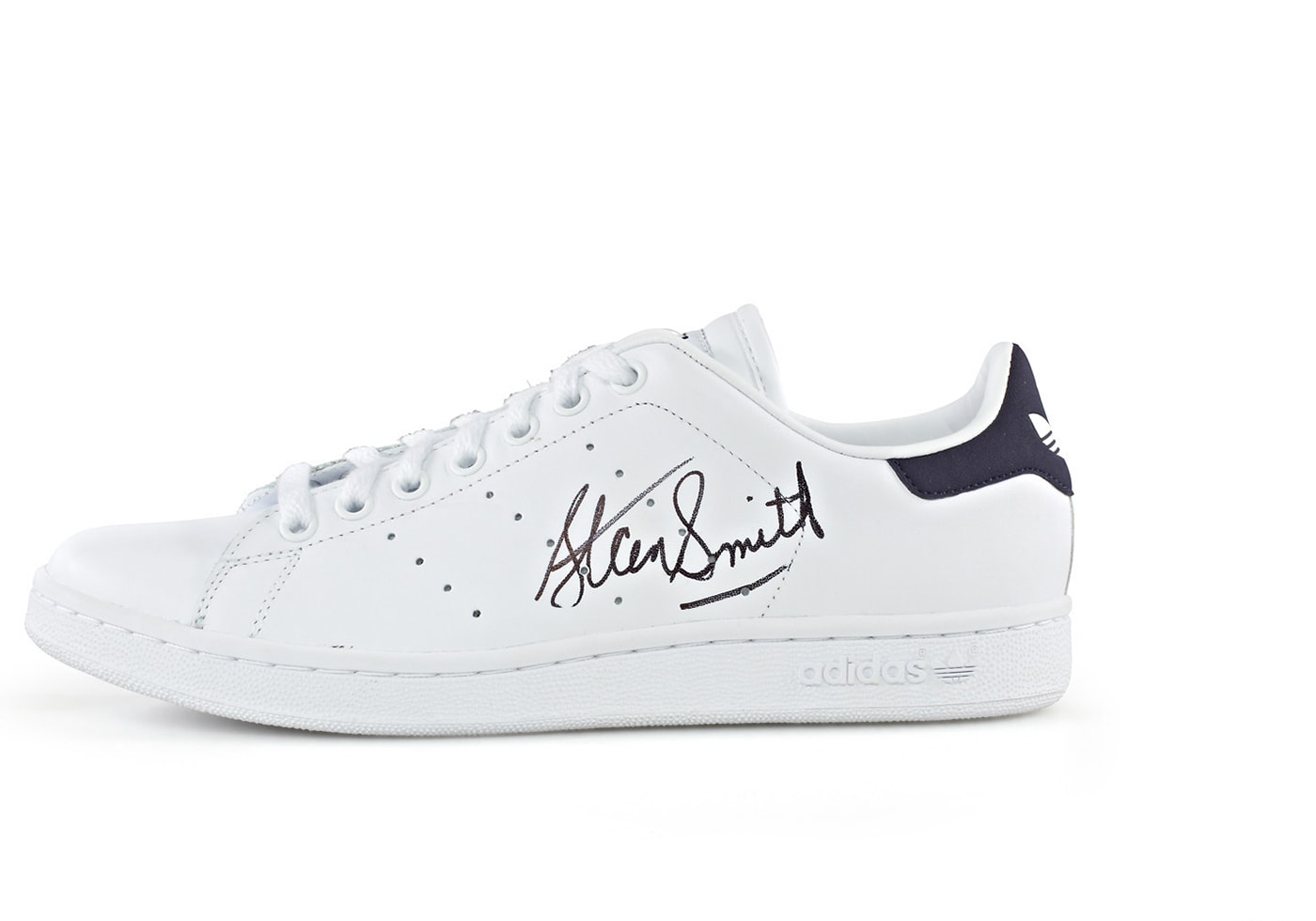 Now worn over four decades, Stan Smith has become a worldwide sneaker staple. The classic silhouette has been chosen for numerous high-profile collaborations, from Pharrell Williams to Raf Simons.
ADIDAS ORIGINALS: STAN SMITH
The Stan Smith has changed little since first donned by its namesake in the early 1970s. And why should it? The simple sneaker has become synonymous with classic, understated style and fresh, modern dressing. Stan Smith tennis shoes stay true to the look of the original, with its crisp leather build, low-profile shape and clean trim.
ADIDAS ARCHIVE: STAN SMITH
Stan Smith sneakers get their title from the tennis star of the same name. The silhouette was first released in the late '60s, then renamed the adidas Stan Smith in the early '70s. At the time, the two-time Grand Slam singles and five-time Grand Slam doubles champion was known as one of the best players in the world. Over the years, the all-American shoe has evolved from athletic sneaker to fashion icon, appearing on runways, sparking collaborations and inspiring numerous variations on the theme.
MORE STAN SMITH DETAILS
The signature Stan Smith features an unfussy white colorway punctuated by a patch of vivid green on the heel and a line drawing of Smith's face on the tongue. Stan Smith sneakers feature three rows of barely-there perforations to represent the 3-Stripes heritage.
You may also like: Originals Hoodies & Sweatshirts • Originals Phone Cases • Gray Originals Shoes • Blue Originals Clothing • Originals Tank Tops • Red Originals Shoes