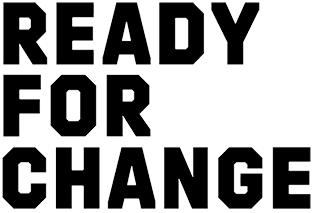 Feat. Patrick Mahomes | Kansas City
PATRICK BELIEVES COMMUNITY, HOPE AND ACTION WILL LEAD TO CHANGE.
Whether it's playing together to become champions, or coming together for a united cause, he wants to see the light even in the darkness. "I mean it gives you hope," Patrick says. "You can make a change in this world."
Although Patrick came into football later than most, it soon turned out to be his superpower. "I didn't realize how much impact winning the Superbowl could have and what it could do for the community." Being a Black quarterback means he's now a role model for younger generations to come, and he's using his voice and taking action.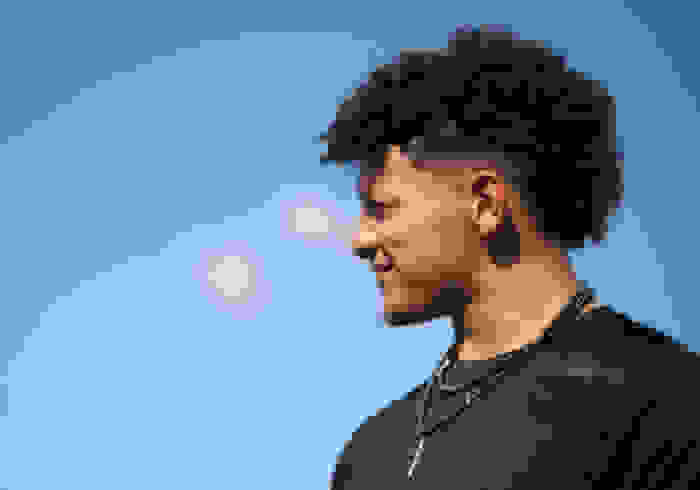 SLOWING DOWN AND TAKING TIME IN LOCKDOWN
COVID-19 was challenging, and initially, it felt like "an end of the world movie," he says. But it gave Patrick the capacity to spend more time with his loved ones, study Business Communications, and find new dynamic ways to stay fit. Now he's adjusting to the new normal. "I was working out at home with resistance bands and running around the neighborhood, just like everybody else."
Even as a global pandemic coincides with the Black Lives Matter movement, Patrick has a positive outlook for this unusual time. "I just want to look back at history after these months and not talk about how negative these few months were," Patrick says, "but how positive it was to see how people went out there and accepted the challenge every single day and came out better on the other side."
"YOU NEVER HAVE THE SAME CHALLENGES; YOU HAVE TO FIND WAYS TO... TO COMBAT AND PERSEVERE."
PATRICK MAHOMES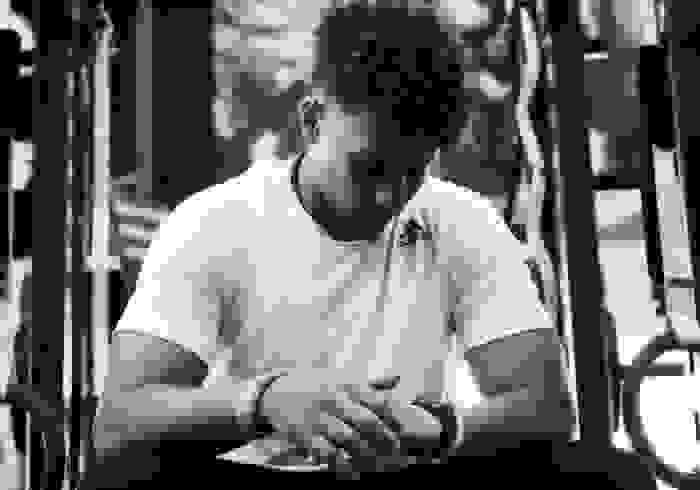 BLACK LIVES MATTER AND THE NFL COMMUNITY
The sense of community Patrick feels in the locker room parallels the community he felt during these historic and uncertain times. "The biggest thing about the locker room is you get people from every different background, every different community; you get every different race, and you get all those people to come together for one common goal." Patrick and fellow Black NFL players used their platforms to participate in a powerful video, speaking out against the deaths of Black people, including George Floyd and Breonna Taylor. "I thought it would really impact people in the right way and that it was the right way to say what needed to be said."
"YOU'RE SEEING THE COMMUNITY, BLACK AND WHITE, GOING OUT AND PEACEFULLY PROTESTING AND COMING TOGETHER FOR ONE CAUSE."
PATRICK MAHOMES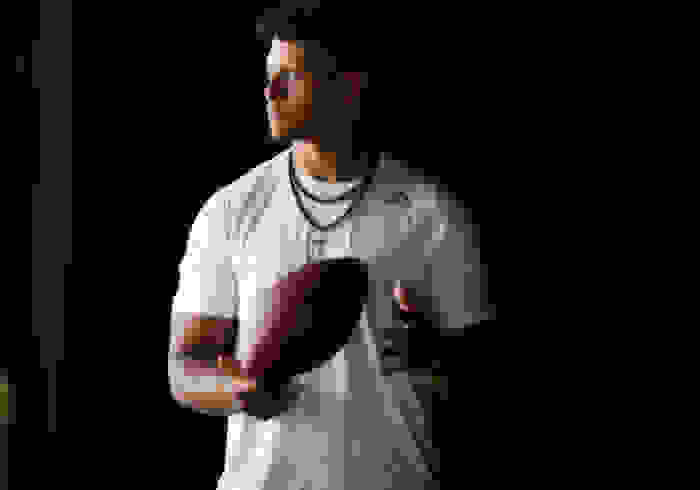 BE THE CHANGE IN THE WORLD YOU WANT TO SEE
The work doesn't stop here for Patrick, and it's going to take conversations and teamwork. "Now it's all about action; it's all about the next step." And the future is looking bright. "We'll be playing sports, but at the same time, we're going to be taking action, and we're going to be making change in this world so that it's a better place when we leave it."