Predator Tango 19.4 Turf Shoes
They come with terms and conditions.
Predator isn't just a shoe. It's a statement that actions speak louder than words. If you can't back your chat with total control, pipe down. But if you're ready to dominate to the final whistle, keep reading. The soft synthetic upper on these juniors' soccer shoes includes a specially designed heel for a comfortable fit. Stitching on the forefoot helps grip the ball to add control when passing and shooting.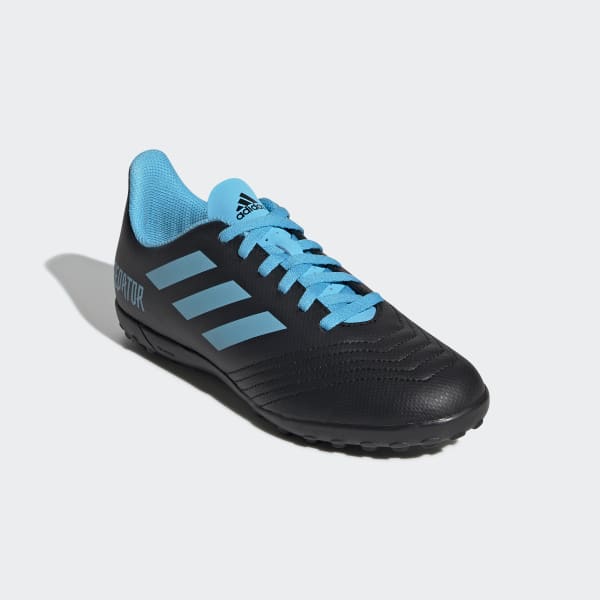 Specifications
Lace closure
Soft synthetic upper; Control stitching on upper
Rubber outsole for artificial turf
Anatomically designed upper
Imported
Product color: Core Black / Bright Cyan / Solar Yellow
Product code: G25826
Predator Tango 19.4 Turf Shoes
Core Black / Bright Cyan / Solar Yellow