Nemeziz Messi 19.4 Flexible Ground Cleats
They come with terms and conditions.
Nemeziz isn't just a cleat. It's a commitment that skills should be about wins, not likes. If you'd take celebrity over silverware, get out of here. But if you're ready to rip up the pitch to carry your team to victory, read on. Showing off Messi's logo, the soft synthetic upper on these soccer cleats morphs to your foot shape to keep you comfortable as you weave your magic. A mono-tongue delivers a locked-down fit for stability through every twist and turn.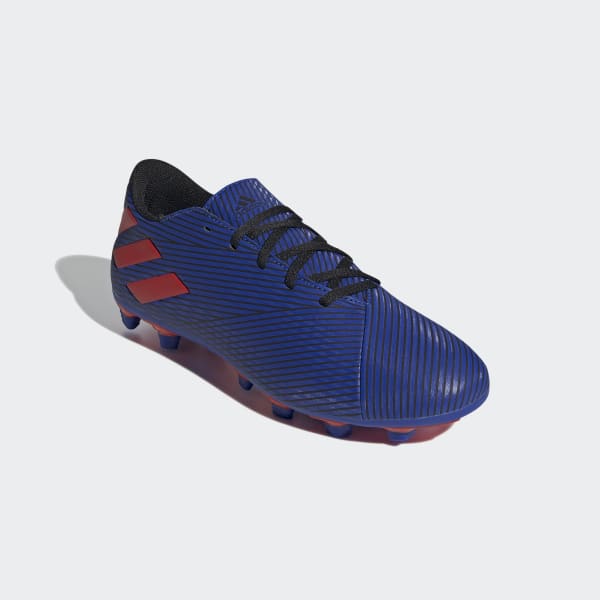 Specifications
Medium fit
Lace closure
Soft synthetic upper; Mono-tongue construction
Flexible ground outsole to move with high-speed control and stability on firm ground (dry natural grass), artificial grass (long-bladed synthetic fiber) and hard ground
Imported
Product color: Royal Blue / Active Red / Core Black
Product code: FW8402
Nemeziz Messi 19.4 Flexible Ground Cleats
Royal Blue / Active Red / Core Black