SOCCER COLLECTIVE X COMMON GOAL
Playing as a team to change the game.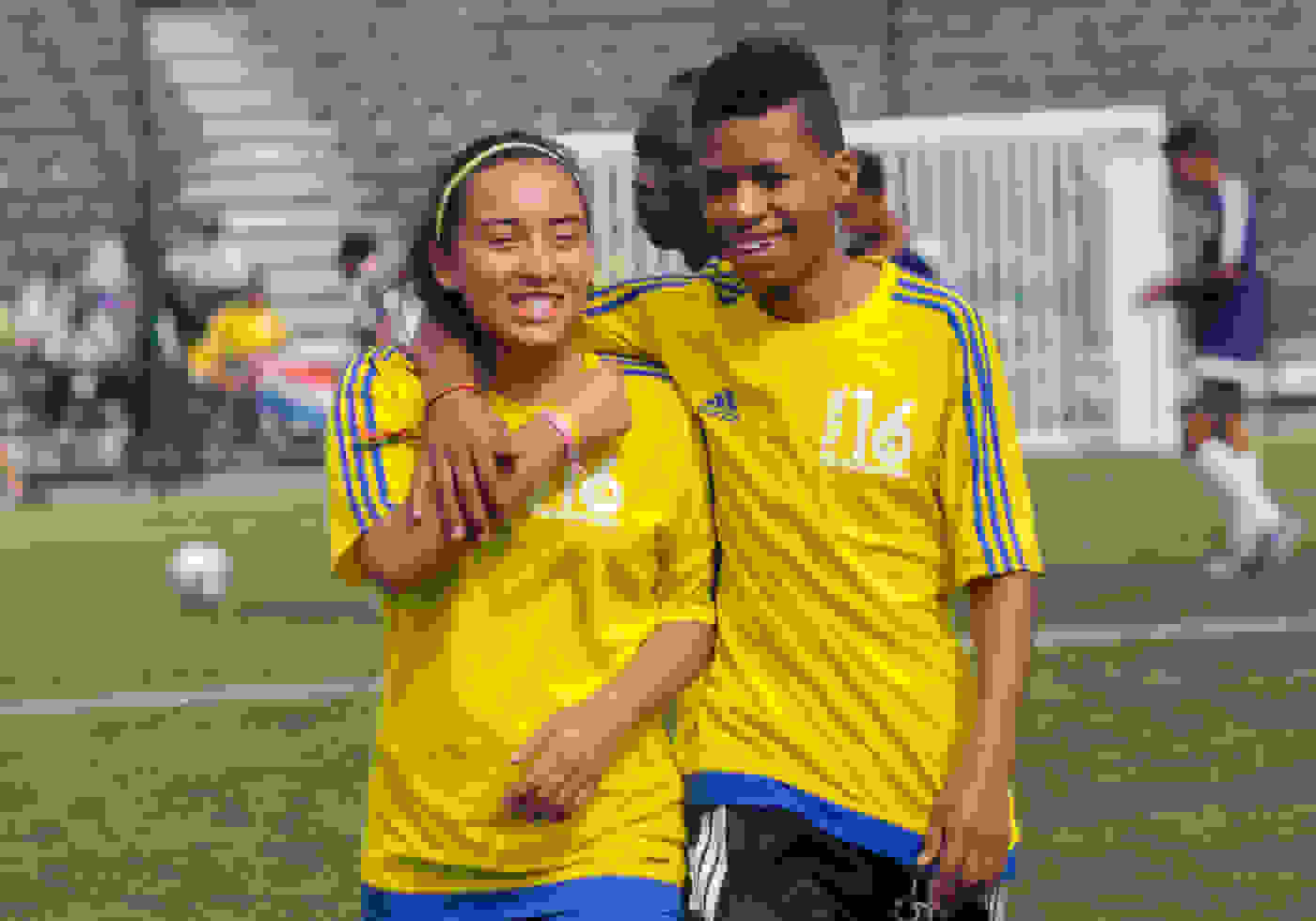 WORKING FOR A MORE INCLUSIVE SOCIETY
adidas is teaming up with Common Goal, pledging 1% of our global net sales of soccer balls through 2023, to strengthen our commitment to global soccer communities around the world and create a more inclusive game for everyone.
CREATING A BETTER FUTURE TOGETHER
Common Goal shares adidas' passion for using soccer as a force for change by tackling pressing issues such as racism, gender inequality and youth unemployment. Common Goal's members include leading adidas players such as Serge Gnabry and Paulo Dybala, committing 1% of their earnings to a central fund. The money is allocated to trusted, high-impact organizations working with disadvantaged young people in communities around the world.

SHOP SOCCER BALLS AND JOIN THE MOVEMENT
Help create a better world. 1% of global net sales of soccer balls will go to Common Goal until 2023.
YOUNG PEOPLE ARE THE FUTURE
Soccer is a versatile tool for doing good, from refugee integration in Germany to peace-building in Colombia. On the field, the game promotes tolerance, inclusion and respect. Off the field, it's an excellent way to get young people into social development programs.
"At adidas, we are committed to creating change through soccer. We cannot do this alone, however, and therefore look to individuals and organizations with a shared commitment to action, such as Common Goal."
Gonzalo Calvo, Director Communities & Culture, adidas
Common Goal links its funding to the UN Global Goals because this is the best way to make sure it supports the most important causes. 193 countries, thousands of non-profit organizations and millions of young people collaborated to choose the 17 goals for a more sustainable and equitable world by 2030.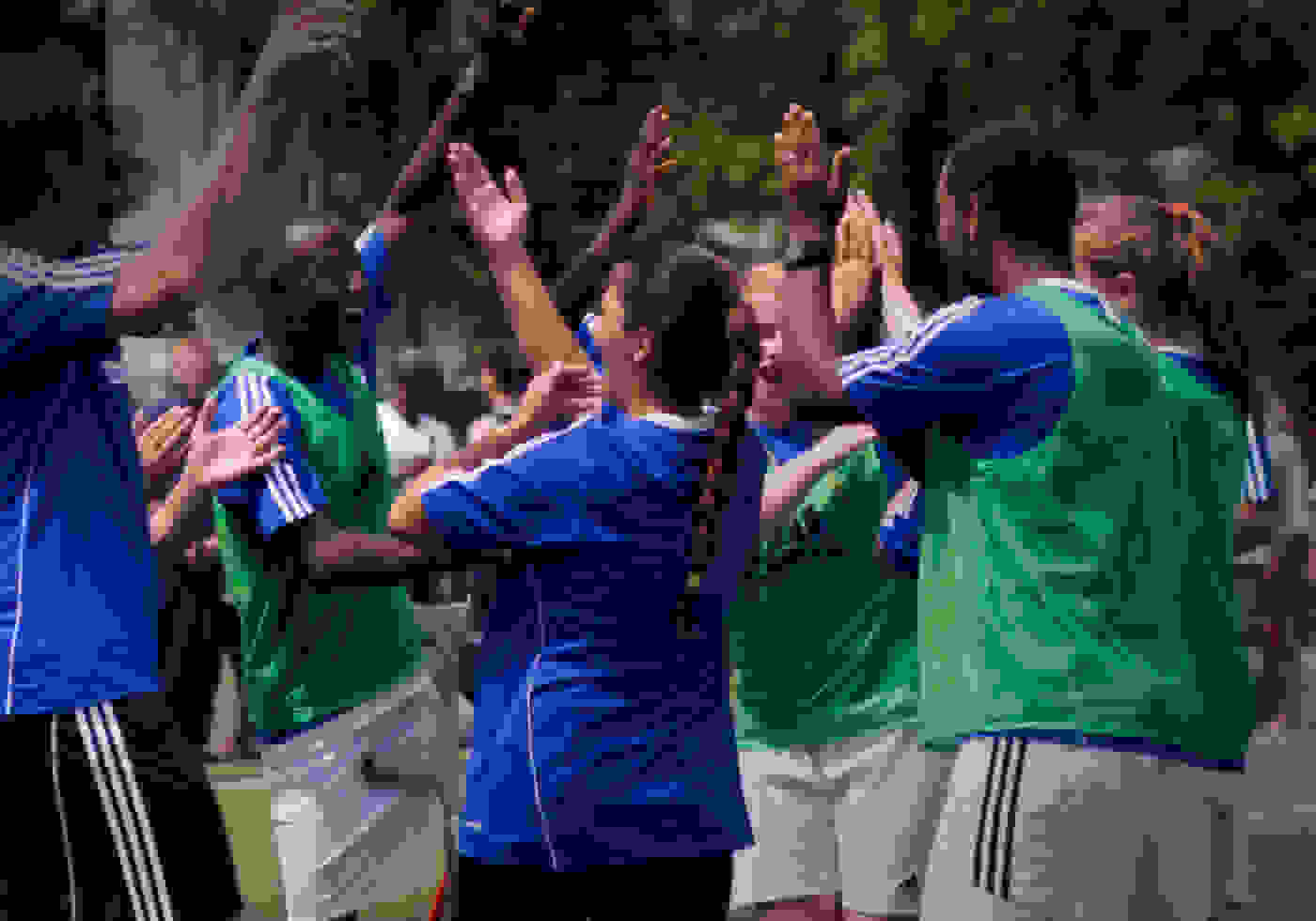 A FORCE FOR CHANGE
Through the adidas Soccer Collective and Common Goal partnership, we're hoping to achieve big things; to use soccer to promote peaceful, inclusive and sustainable communities. That may involve encouraging healthy and active lives through access at a grassroots level or fighting for inclusivity and against racism and prejudice.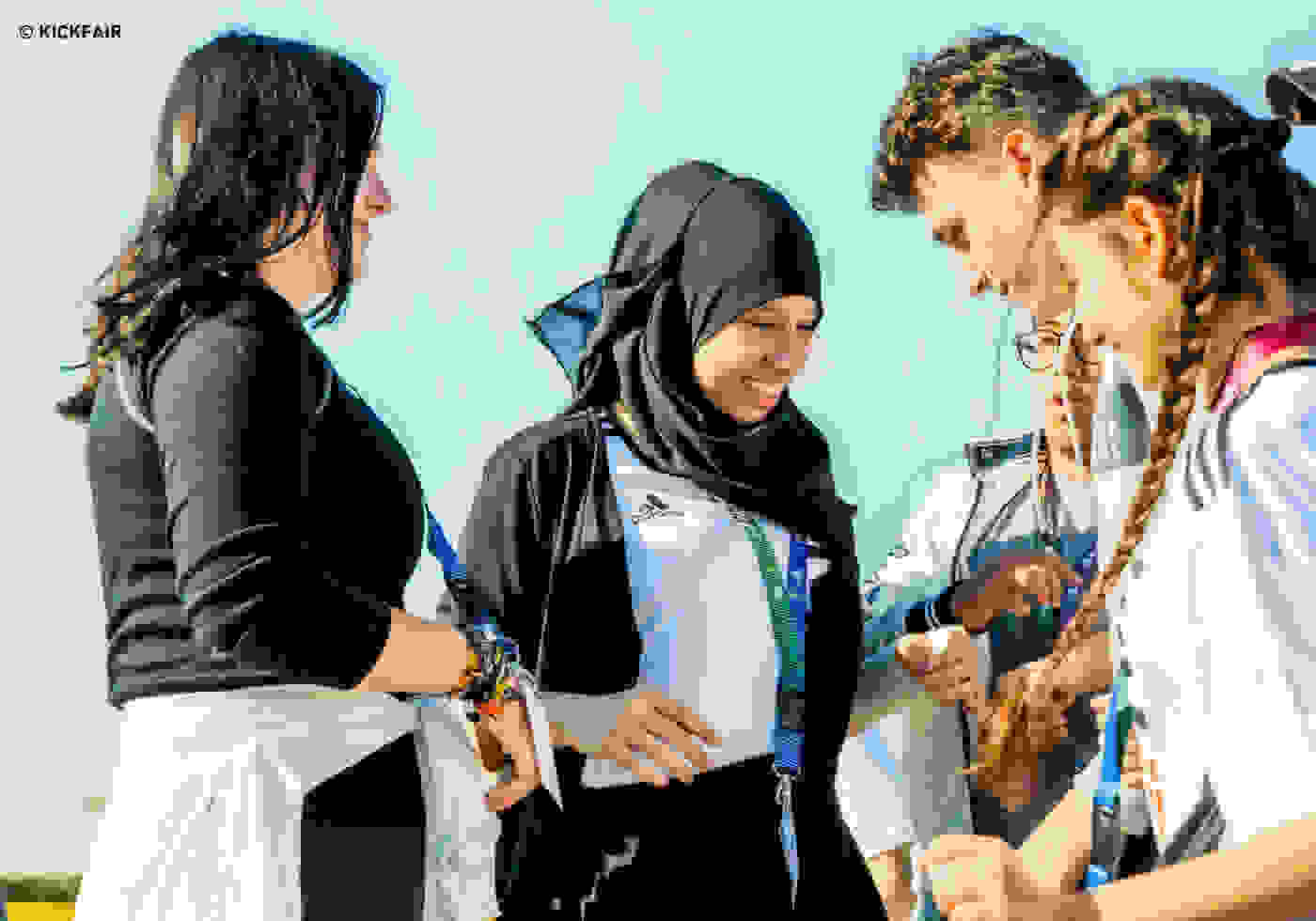 THE RIGHT PARTNER
Common Goal acts in over 90 nations, representing hundreds of organizations, and it is already supporting life-changing initiatives. Working with Menstrual Hygiene Management, Common Goal has created opportunities through soccer to give millions of girls across India, DRC, Uganda and South Africa access to education around how to manage their period safely and with confidence. And it is part of the fight to tear down systemic racism across professional and grassroots soccer through The Anti-Racist Project.
"This partnership with adidas represents a shift in the soccer industry. We have decided to make a joint commitment to help unleash soccer's unique power to create a better world. The alternative would be to sit on the sidelines—not an option for adidas, or for Common Goal."
Jürgen Griesbeck, Founder, Common Goal