Copa 19.4 Turf Shoes
They come with terms and conditions.
Copa isn't just a shoe. It's an agreement that every fleeting touch should leave a lasting impression. If you can't make your mark on a match, move along. But if you're ready to take your touch to a new dimension, keep reading. The synthetic leather upper on these soccer shoes has a stitched vamp that's designed to stop the ball from slipping off your foot.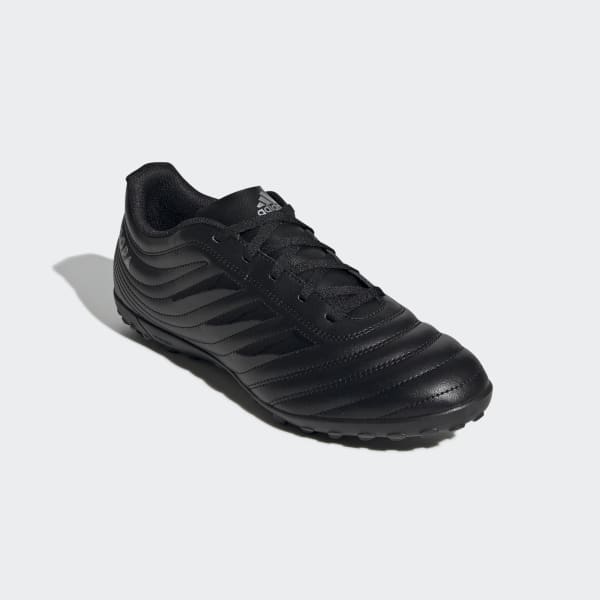 Specifications
Lace closure
Synthetic leather stitched upper
Anti-abrasion rubber outsole for artificial turf
Imported
Product color: Core Black / Core Black / Core Black
Product code: F35481
Copa 19.4 Turf Shoes
Core Black / Core Black / Core Black