adidas Basketball's 2023 Collection: Remember The Why
The world is full of noise. Cut through it by focusing on what inspired your journey. Learn more about adidas Basketball's new chapter.
Cutting Through The Noise
Distractions surround us every day. Whether it's our phones finding new ways to keep us scrolling or cynics that try to cast doubt, the number of daily interruptions that feel like they're pushing us off course can feel overwhelming. So, we look for a way to reset; to find a little silence and focus on what matters most. In reality, it's a journey spent rediscovering the moment we first found our Why—the reason we were inspired to begin with. It's this spirit that drives the next chapter of adidas Basketball.
Crafted to serve the modern athlete while building on pillars of the past, the new collection establishes its versatility by focusing on the essentials: form, function and color. The result is a pinnacle assortment that serves to empower and inspire on our journey back to our first Why, whether it was on the hardwood, in a classroom, on stage or at home.
From sleeveless tees to hoodies, sweatshirts, shorts and track jackets, The 2023 Collection brings together time-tested silhouettes for looks that are undeniably adidas Basketball. It makes any city, street or neighborhood a home court—embodying a refined vision for sportswear that's rooted in our own Why: a love for hoops and a belief that the game can take you anywhere.
Endless Possibilities
Even if you've never picked up a basketball, you know that it's more than just a sport; fashion, music and culture are often born on the hardwood, only to grow and evolve far beyond it. In many ways, basketball has been a cultural catalyst on a global scale for over half a century; the lines between on-court performance and off-court style are blurred now more than ever. At its core, basketball is a lifestyle that occupies a unique intersection where all possibilities can come into focus—because there is a potential to go anywhere.
The 2023 Collection from adidas Basketball was created with this in mind, embracing modern design touchstones to keep you focused and grounded in today's world: oversized, relaxed fits with a canvas of neutral tones and a premium feel that fits in anywhere. It puts a spotlight on only the most essential design elements—a simplicity that keeps the attitude of basketball intact for any occasion.
Still, success can come with its own set of roadblocks. That's where our Why comes in: If we have our Why, we can endure anything that comes our way. Through it all, this new chapter uncovers what basketball has the potential to be: not just a look or a style, but an instinct that we inhabit and take everywhere. It isn't something you leave behind at predawn drills before school starts, or even a switch you turn off once the buzzer rings out at the end of a game. Basketball can pave a path forward to a place where all your passions converge.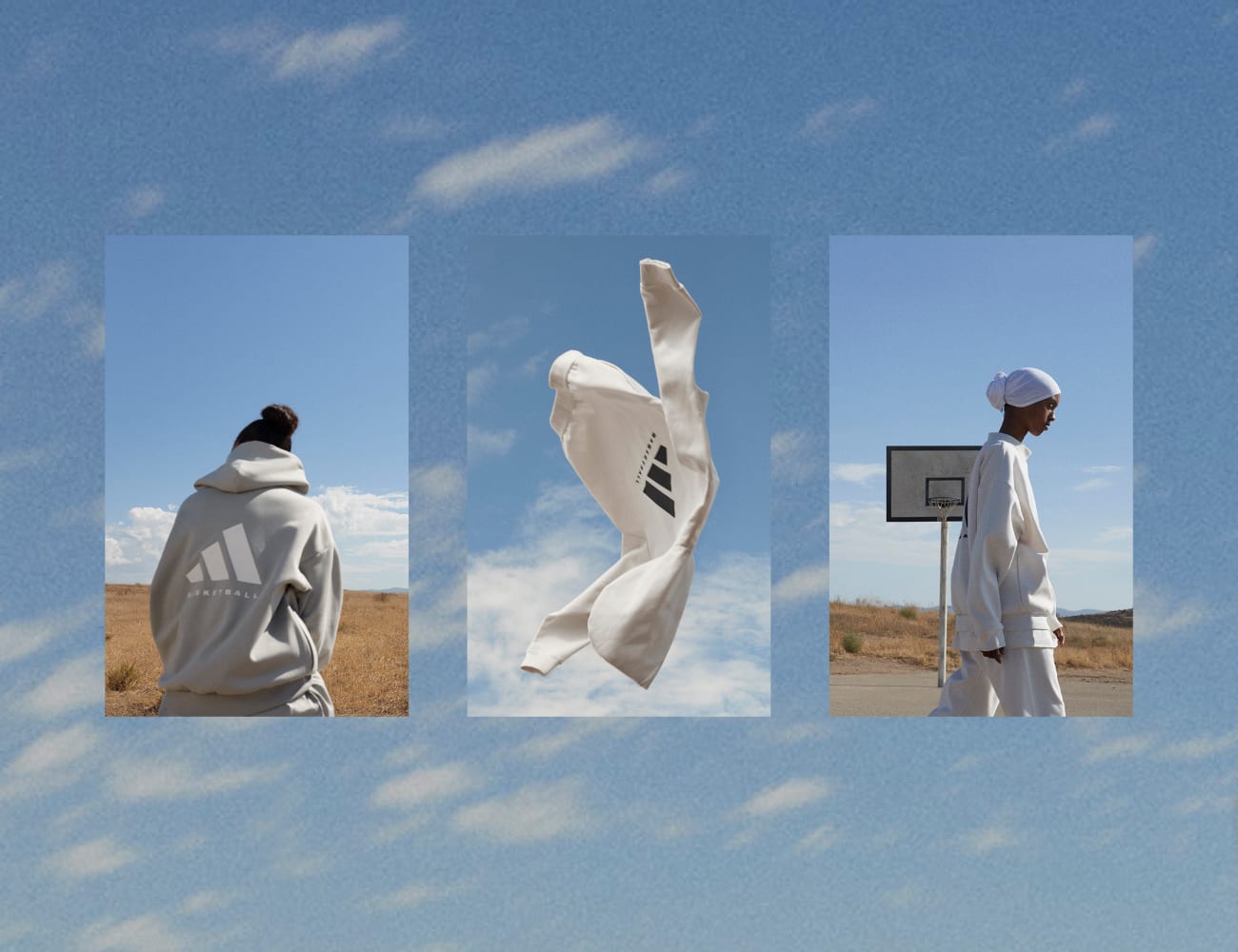 Only The Best For The Athlete
Take away the ball, the court and the crowd and the other team. What we're left with is an attitude—or even an audacity—to show up as we are and square off. This is basketball at its most essential: the willingness to keep pushing until something is made right, and knowing that we always bring something to the table worth perfecting. Even when there isn't a game plan, we're prepared to improvise. While others settle for less, the basketball mindset drives us to keep uncovering alternatives. Everyone has this instinct, and anyone can turn it into action, but few actually take the time to hone it.
The 2023 Collection was guided by this ethos, giving only the most crucial design elements a spot on the stage—a tried-and-true spirit that the Brand with the 3-Stripes has turned to when concepting many of its signature styles. It reflects the very best of adidas Basketball, offering looks that can veer seamlessly from the court to the street and wherever you go to reconnect with your Why.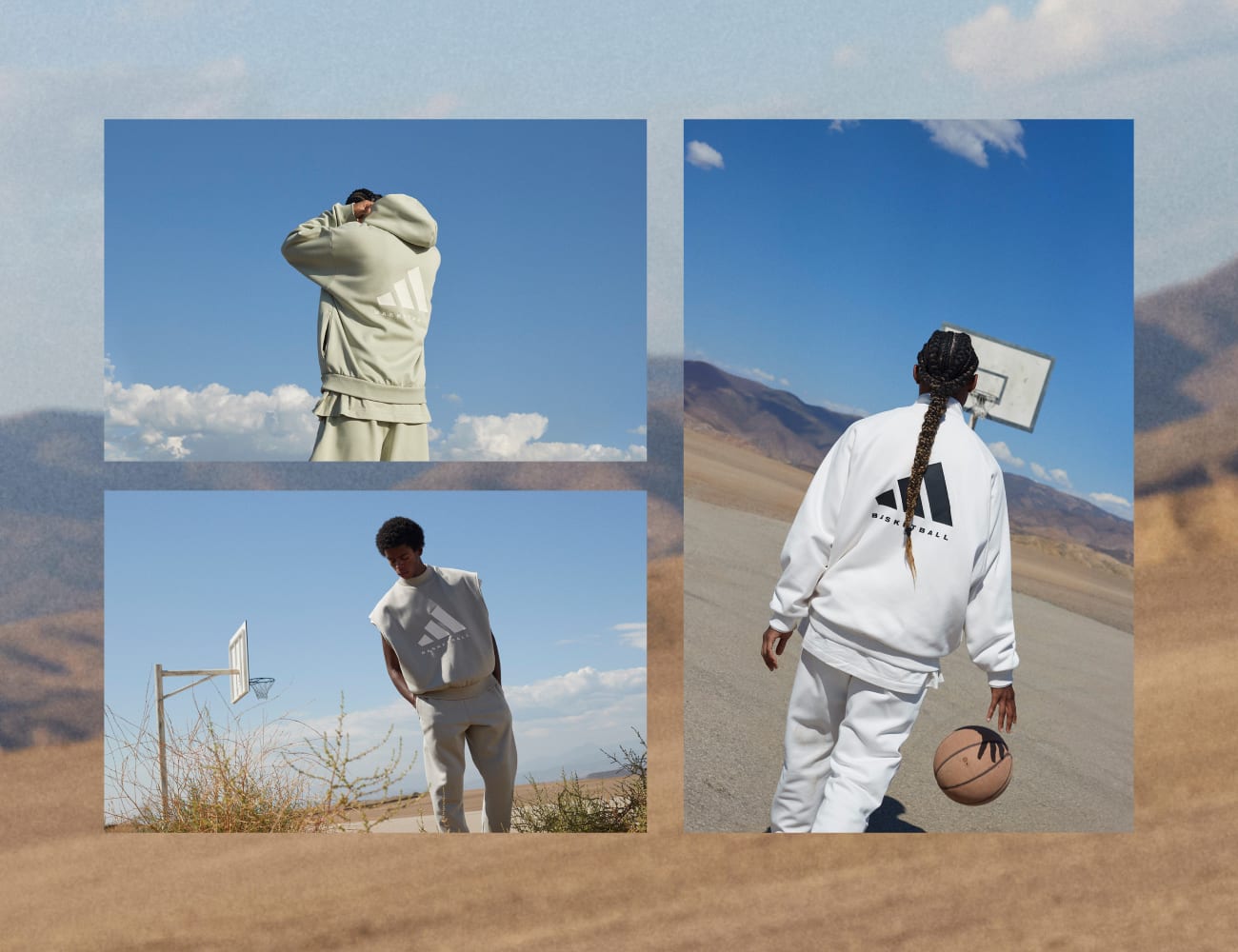 Fresh Focus, Refined Vision
The neutral color palette represented in The 2023 collection isn't for subtlety; it's meant to wipe the slate clean at a time when oversaturation and sensory overload are more prevalent than ever—to throw the clutter out and rebuild from the ground up. An empty stage is the perfect venue for a new foundation.
By reuniting with our Why, the rebuilding process itself becomes the reward; we can condition ourselves for constant discovery, reconnecting with our past to view old experiences under a new light—breaking thresholds we thought might never be broken. All that time and work we put in creates a ripple effect; sooner or later others take notice, and they'll feel the urgency to start their own journey. By seeking inspiration, we create it for others—inspiring them to find their Why.
Ultimately, it's not about how we finish; if we keep looking for new challenges, there will never be an end in sight. What matters most is why we started, because it marks a point where everything suddenly came into focus. And amid all the distractions, setbacks and obstacles, the path forward is always there for us to take—as long as we remember our Why. Consider this a reminder. Welcome to the next chapter of adidas Basketball.
Stay Updated
Be the first to know all about stories, launches, and events.