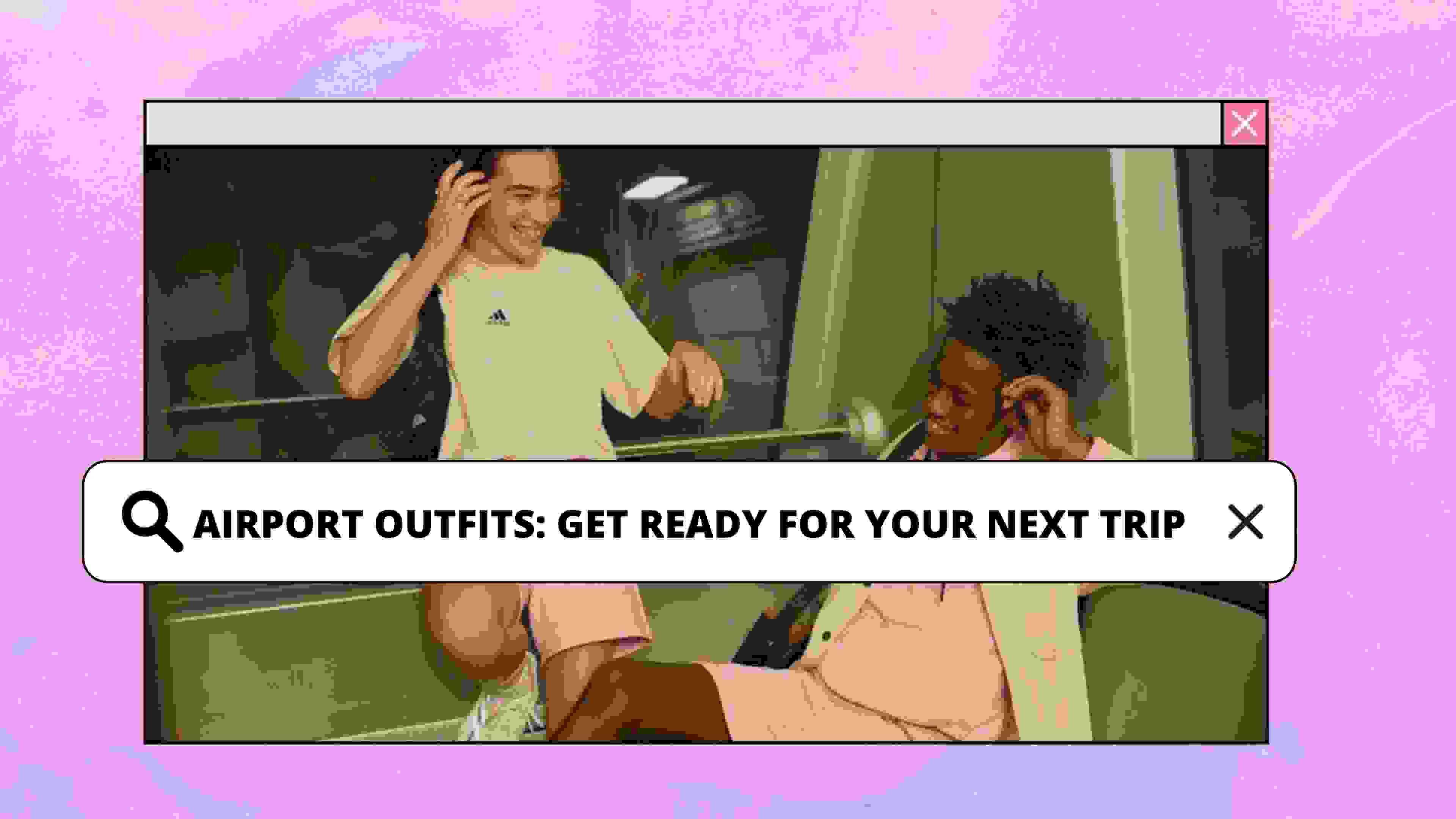 Airport Outfits: Get Ready For Your Next Trip
How do you choose the best airport outfits? Comfort is key, but you don't need to sacrifice style with our top tips. Read our guide on travelling clothes.
6 Airport Outfits To Upgrade Your Travel Style
It's official: comfort comes first when it comes to airport outfits. And it's no surprise, given that travelers need to be prepared for unexpected delays, potentially long lines, and hours sitting in an air-conditioned cabin.
The good news? Stylish airport attire is on the rise. Read on for our best picks on staying comfy yet chic as you prepare to hit the skies.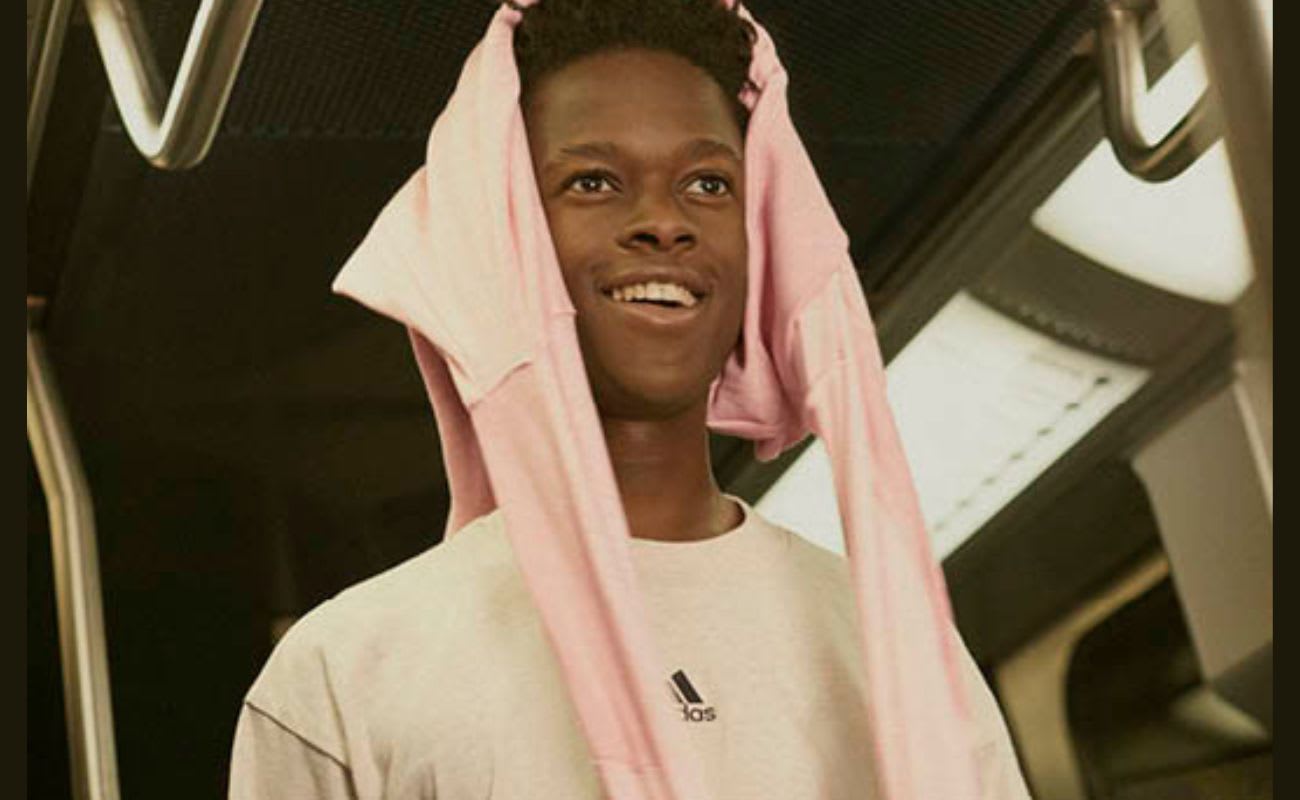 Travel Outfits: Must-have Matching Sets
Pick a matching set for a stylish travel outfit that makes you feel instantly on-trend. Matching joggers and hoodies in neutral tones are practical and versatile – plus they look effortlessly cool.
Whether you're looking for oversized or cropped, patterned or two-tone, a co-ord will see you step out of the plane and into holiday mode. Patterned shorts with a matching crop top or shirt are the perfect travel outfit to put you in the holiday mood. Pair with an oversized hoodie to stay cozy on the plane.
Stick true to your style and be prepared for any temperature changes in a matching set.
Top tip: layer your joggers over cycling shorts to stay warm in departures and be prepared for a quick change at arrivals.
The Perfect Sweatshirt
Airports and plane cabins can get very cold, and a good sweatshirt can make or break your comfort while travelling.
For long-haul flights, some travelers prefer sweatshirts over full-zip hoodies, as lengthy zippers can be uncomfortable for sleeping. Whatever you choose, ensure first and foremost that the material feels comfortable against your skin.
adidas' sweatshirts speak to every style – from crewnecks to hoodies – for both men and women. With a range of fits and colors to choose from, these flight-friendly, super cozy numbers look great whatever your style.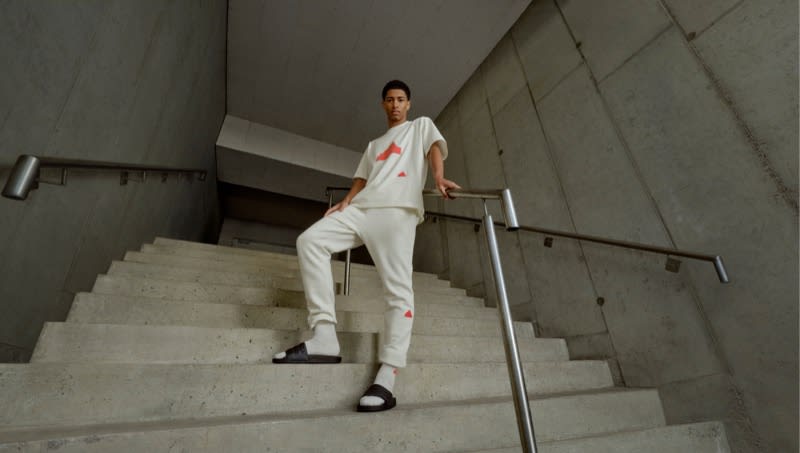 Make A Statement With Sweatpants
The idea that sweatpants are exclusively for the home is a thing of the past. Sweats make the ultimate comfy travel outfit, especially for long-haul flights, as shown by a myriad of celebrities who regularly use sweatpants for airport attire.
Styling sweatpants with slim-fit Oxford shirts and blazers is a classic way to get a more elegant airport look, while cropped tops and oversized jackets nod to noughties fashion. Joggers also look great with long coats and cardigans, or when paired with a matching hoodie, à la Rihanna and Kendall Jenner.
For the full off-duty model look, opt for a pair of relaxed, wide-leg sweatpants. Stay on trend and super comfortable, whether you style them up with a fitted top, or down with a baggy t-shirt French-tucked at the waist.
For a polished style, start with fitted, cotton sweatpants. Think white trainers and a crewneck jumper for a casual airport look, or a blazer for something a little more chic. An accessory like a scarf and a light jacket can help bring the look together and prepare you for those chilly plane cabins.
Want to add an extra touch? Upgrade your comfortable airport outfit with a blazer to look extra sophisticate.
The Sky's The Limit With Leggings
Fans of leggings know they score high on the list of essential travelling clothes. Offering comfort and ultimate versatility, leggings are space-efficient, comfortable and easy to style.
When it comes to choice, leggings come in all styles, lengths and colors, giving you plenty of options when choosing the best travel outfits. An added bonus? They can double up as exercise clothing if you've got walks, hiking or sports planned for your trip.
High-rise or cropped, pairing your leggings with a cozy jumper and a slick pair of sneakers make the perfect set-up for a cute yet comfy travel outfit.
Flared leggings will make you feel totally put together as you walk through the airport. Add an oversized hoodie and sunglasses for a sporty, stylish look. A classic pair of leggings also look great with the blazer-hoodie combo and a cap, which can additionally help keep light out if you're keen to catch up on sleep on your flight.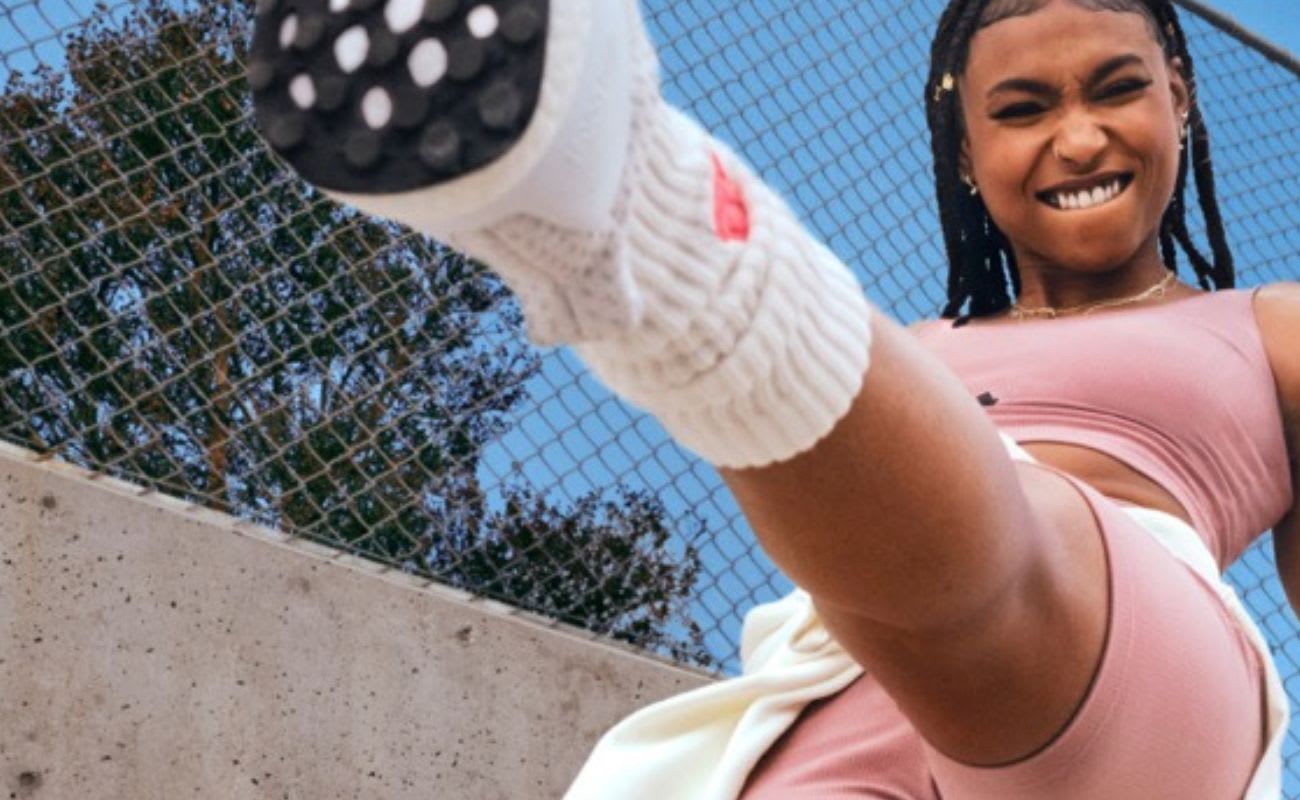 First-class Comfort, Unstoppable Style
Comfort comes top of the list when choosing your airport outfits. But there's no need to sacrifice your flair. The adidas Sportswear collection was created just for that. With the Sportswear collection, comfort never rests, it rules.
Inspired by a love of streetwear, athleticism, youth subcultures and timeless sporting styles, the Sportswear collection is all about feeling good and embracing your inner comfort.
Developed with fully durable, lightweight materials and a versatile selection of styles, you'll be able to mix and match to express yourself without compromising on the comfort you need when travelling.
From security to the runway, the skies and on to your final destination, our sporty wardrobe staples and silky smooth fabrics will have you feeling comfortable and uncompromisingly you.
Ground Control: The Best Shoes For Travel
Comfort starts from the ground up, so a comfy pair of shoes is key. Avoid tight shoes that will feel restrictive once in the air and opt for breathable materials instead.
Chunky trainers create an effortlessly retro look and pair easily with everything: sweatpants, shorts and leggings, but also suits pants or cargo pants. Cool and casual, white chunky trainers will bring your look together, while a bright pair will add a pop of color to a neutral outfit.
Or if you're thinking classic, lifestyle shoes are the way to go. Don't forget, premium sliders are serious contenders too. Yeezys or Adilettes are perfect with a pair of statement socks, sliders work great as a cool, comfortable option at the airport – and slide on and off without effort on the plane.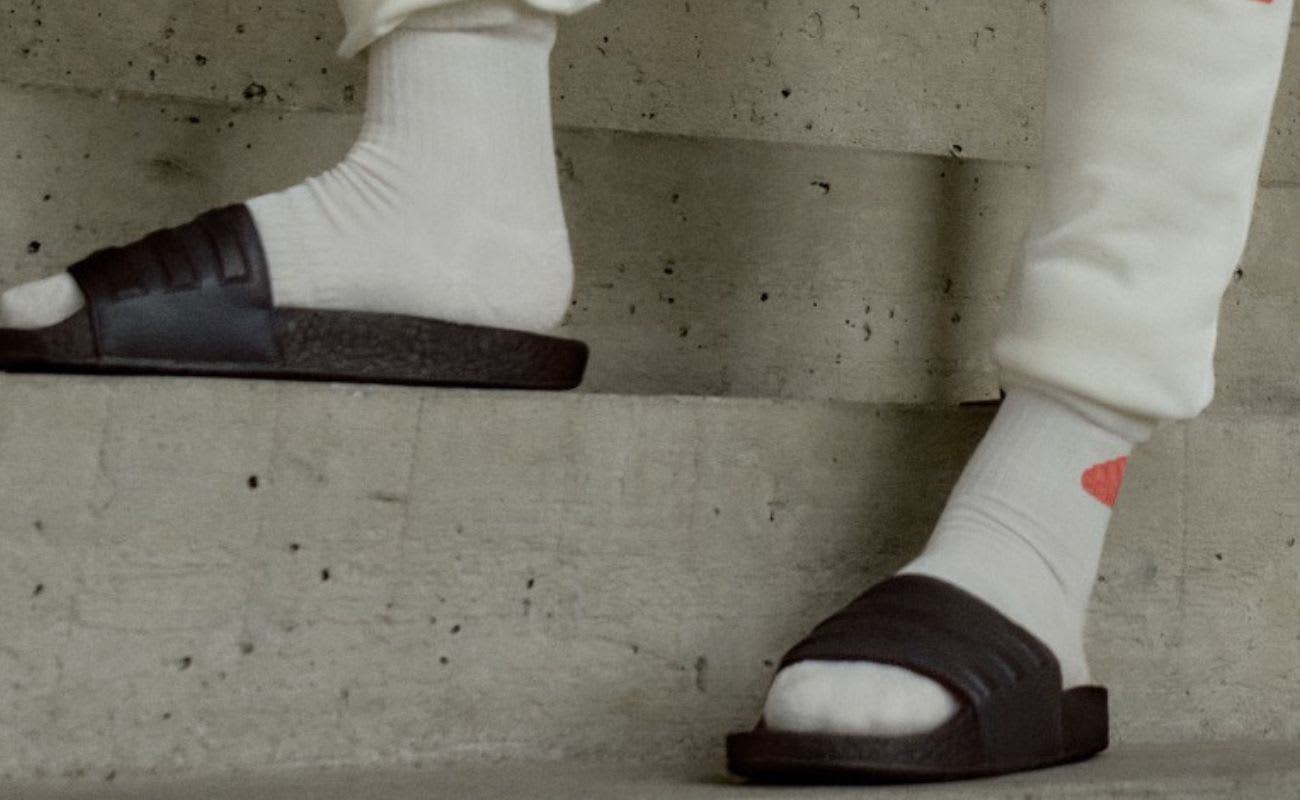 Mini But Mighty: Bum Bags
Bum bags aren't just cute – they make an excellent addition to your airport attire. Compact, sturdy and lightweight, they're the perfect touch to any airport outfit.
Plus, they come with an important functional advantage – keeping your essentials in it means you can avoid digging around for your phone, boarding pass or passport as you whiz through security. The adidas range comes in a variety of sizes, colors and shapes.


Complete your airport look with adidas outfits!
Stay Updated
Be the first to know all about stories, launches, and events.