How To Style adidas Gazelle Sneakers
With their classic design and plethora of effortless yet elevated styling options, Gazelle shoes feel more relevant today than ever. Here's how to make them your own.
A FOREVER ICON
"Part of the Gazelle's enduring appeal lies in their effortless, minimalist and versatile design. A humble icon, the adidas Gazelle is an understated antidote to the chunky, dad-inspired shoes that have reigned supreme in recent years. With their timeless 3-Stripes, pared-back branding and tapered silhouette, the beloved shoes act as a casual yet sleek addition to any outfit.
According to Gary Aspden, long-term adidas collaborator and sneaker aficionado, the understated shoe is inextricably linked to adidas' heritage and has ensured their lasting cult status over the years.
"For me, when people talk about the design DNA of adidas Originals footwear the adidas Gazelle trainers are the standard bearer," he says. "The deep dyed suede upper with the 'T' toe, the contrasting white stripes with the zig zag edgings, the textured foxing—it's adidas design at its very best."
SUBCULTURE SOULMATES
From skateboarding to hip-hop, some of history's most notable movers and shakers have given the adidas Gazelle trainers a co-sign. Despite their origins as functional training shoes, the skate community began to show their love for the Gazelle's in the 90s thanks to the minimal design, hard-wearing upper and grippy outsoles. Likewise, the Gazelle has been embraced as wholeheartedly by the hip-hop community as the adidas Firebird tracksuit itself. (Which is to say, very).
HOW TO STYLE
Gazelle shoes are more relevant now than ever. As Jean Khalife, adidas' Design Director of Footwear Innovation, sees it, current tastemakers are looking to past subcultures for inspiration when it comes to styling their Gazelle trainers today.
"Today's audience blends all the different cultural phenomenons the Gazelle was involved in," Khalife says. "Gazelle adopters will always be on a quest for unconventional creative choices and challenging the status quo—this is what the shoe will always represent."
A canvas for self-expression, the iconic silhouette lends itself to a multitude of different styling options—from premium pairings for everyday to bold yet effortless looks. Here's six ideas to get you started…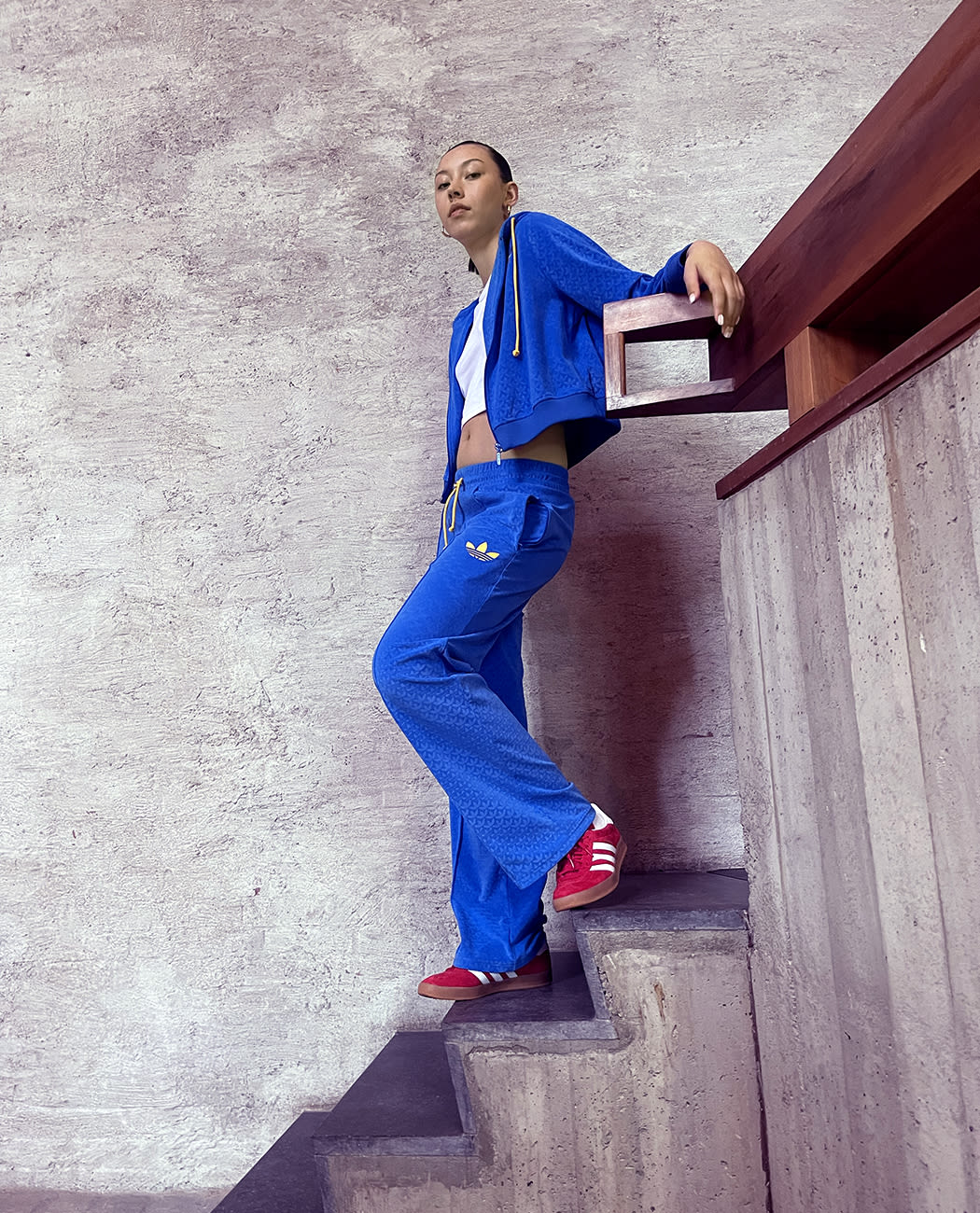 1. TWICE AS NICE
Matchy-matchy sets are an effortless way to make a fashion-forward statement. While coordinated ensembles look polished, there's an undeniable sense of ease about them, thanks to the obvious partnering choice. Among their many other perks is that you can wear the pieces as a set or mix and match with other wardrobe staples. Bold primary colors offer a fresh take on the Y2K-era velour tracksuit—pair with Gazelle's in a contrasting color for maximum visual effect.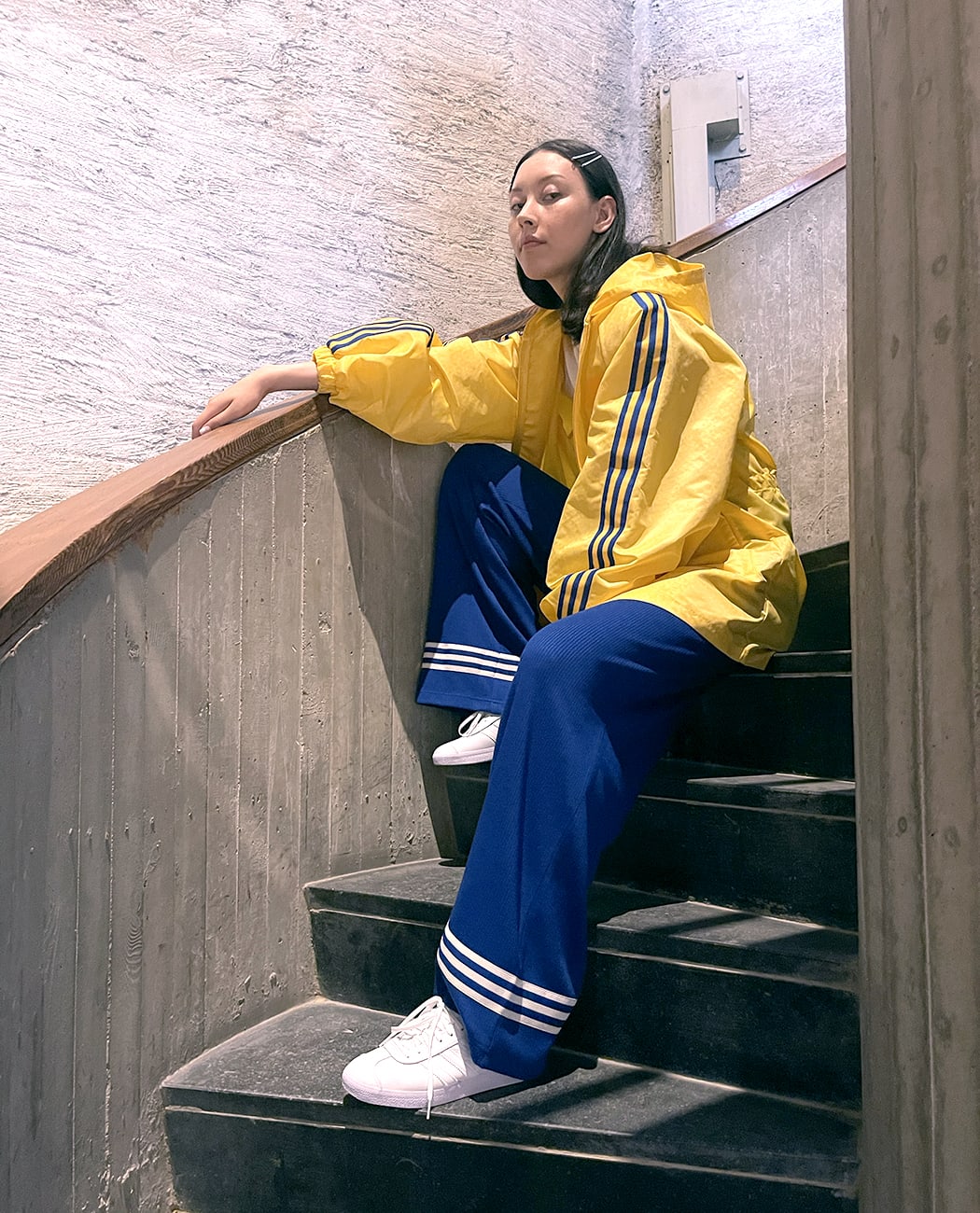 2. COZY DAY FAVE
Gazelle's might often be tasked with adding a casual-cool edge to dressier outfits—rightfully so, they're the ideal accompaniment to luxe looks like a suit or summer dress—but they also look just as good worn with outfits that subscribe to a 'comfort is king' mantra. Loose-fitting, exaggerated silhouettes balance out the shoe's tapered design.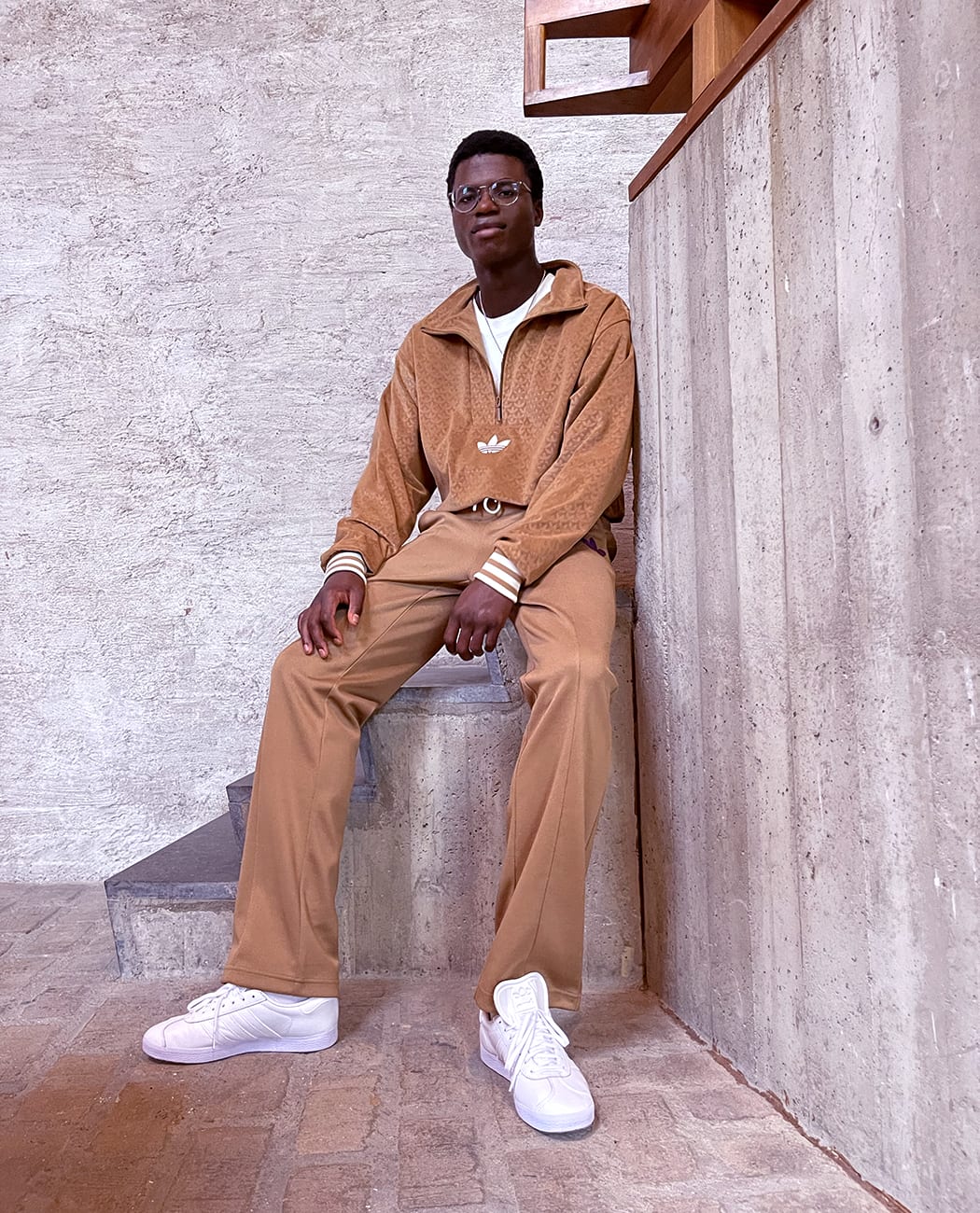 3. RETRO FEVER
With its liberating spirit and eclectic mix of styles, the 70s are still a major influence on the way we dress today. No fabric encapsulates the decade quite like velvet, and no silhouette is more iconic than a flared pant. Throw sartorial caution to the wind and combine these two trends into the one outfit for an elevated look that's rooted in the archives. A pair of adidas Gazelle's will help bring it into the now, while tonal hues add a refined edge.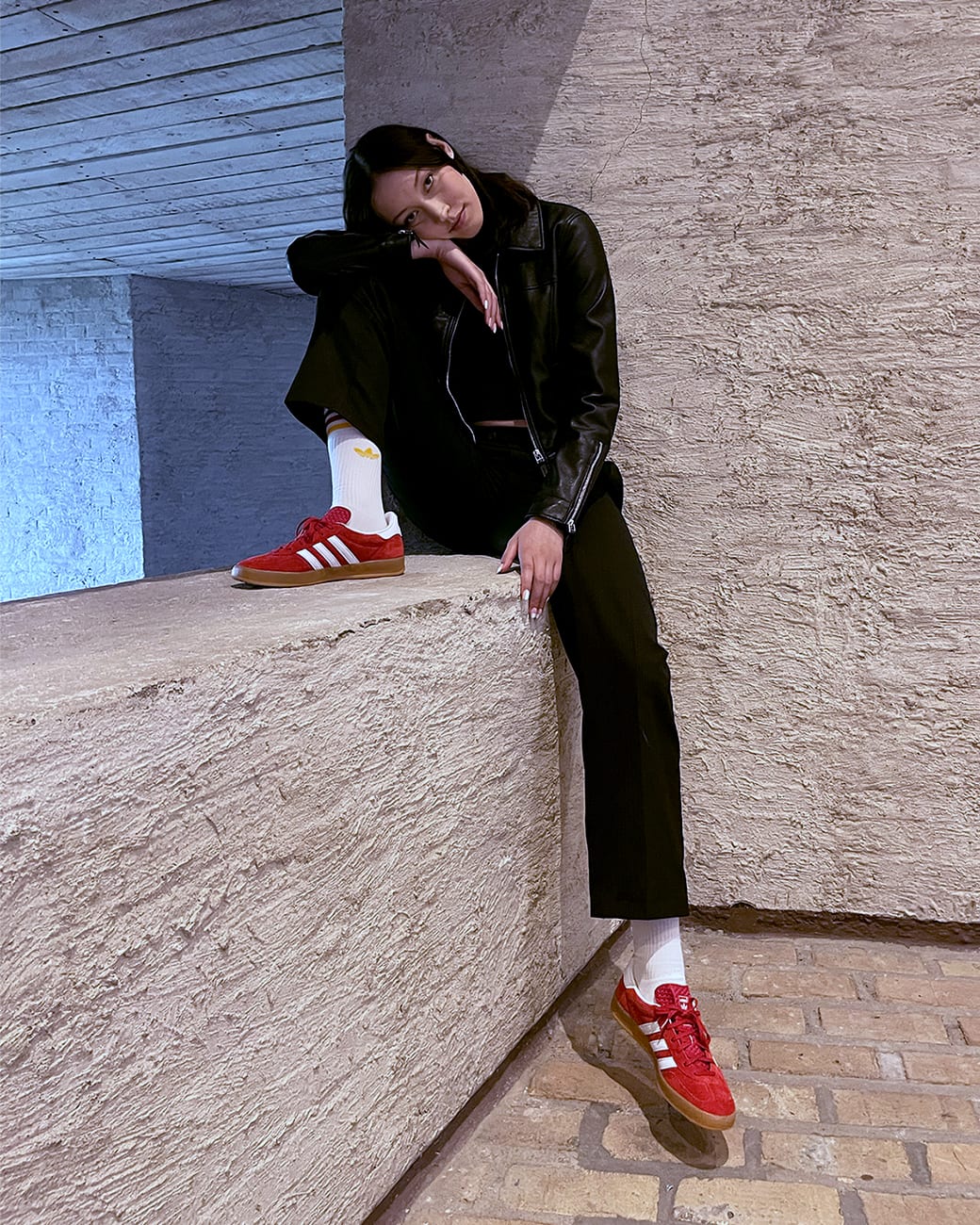 4. A POP OF COLOR
Use your Gazelle's to add a vibrant jolt to muted tones. Red, blue and green Gazelle's enliven neutrals, adding a single color pop to an otherwise understated look. The sought-after silhouette will do all of the heavy lifting when combined with wardrobe staples like leather jackets, ribbed tank tops and tailored trousers.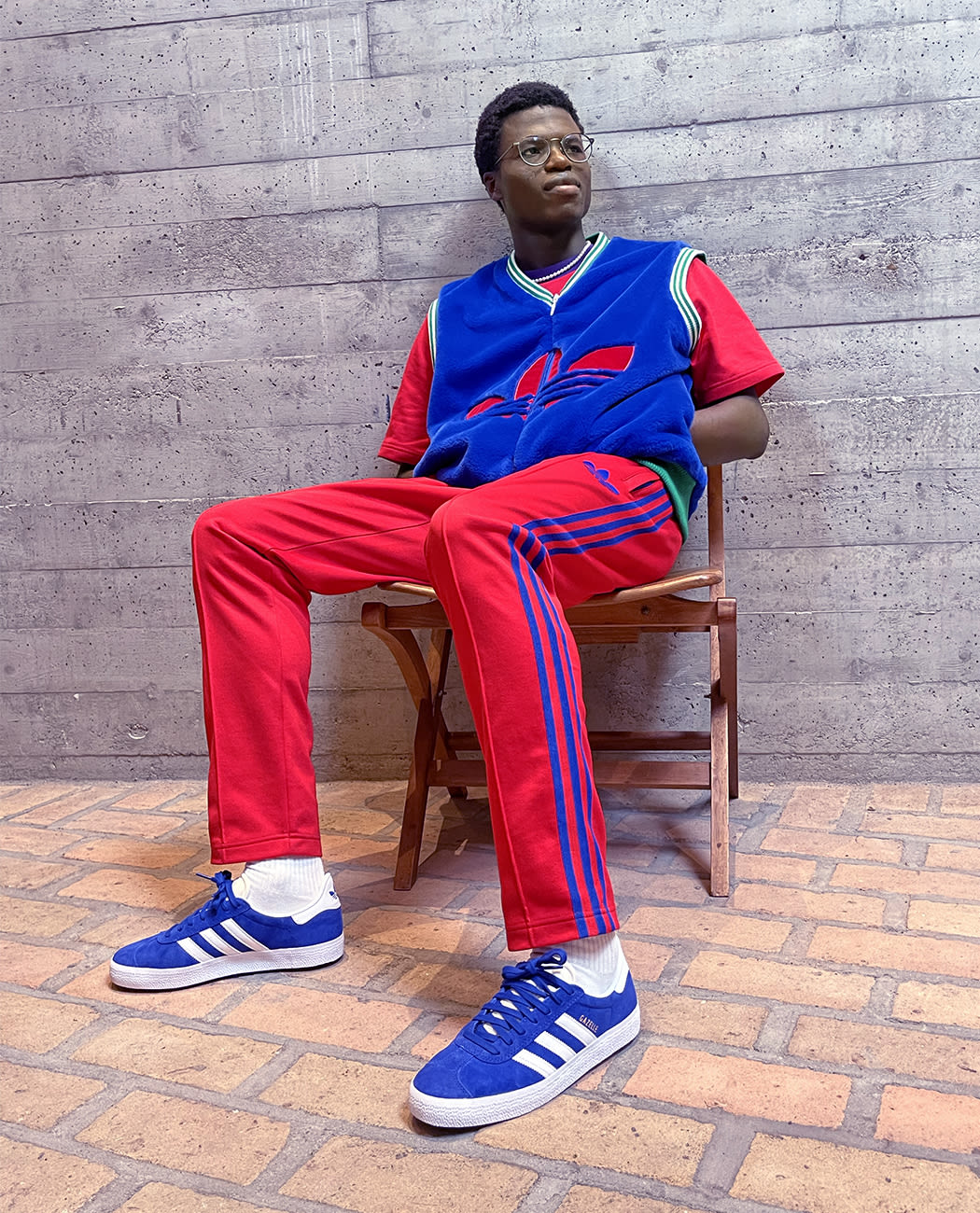 5. EFFORTLESS MAXIMALISM FOR MINIMALISTS
Lean into the maximalism of decades past by pairing your Gazelle's with a visually loud look. Ensure your outfit takes up as much space as possible by mixing clashing prints; leaning into vibrant hues; or opting for pieces in textural fabrics, like velvet or corduroy. The humble Gazelle shoes will take the edge off bold outfits—an instant for effortless confidence.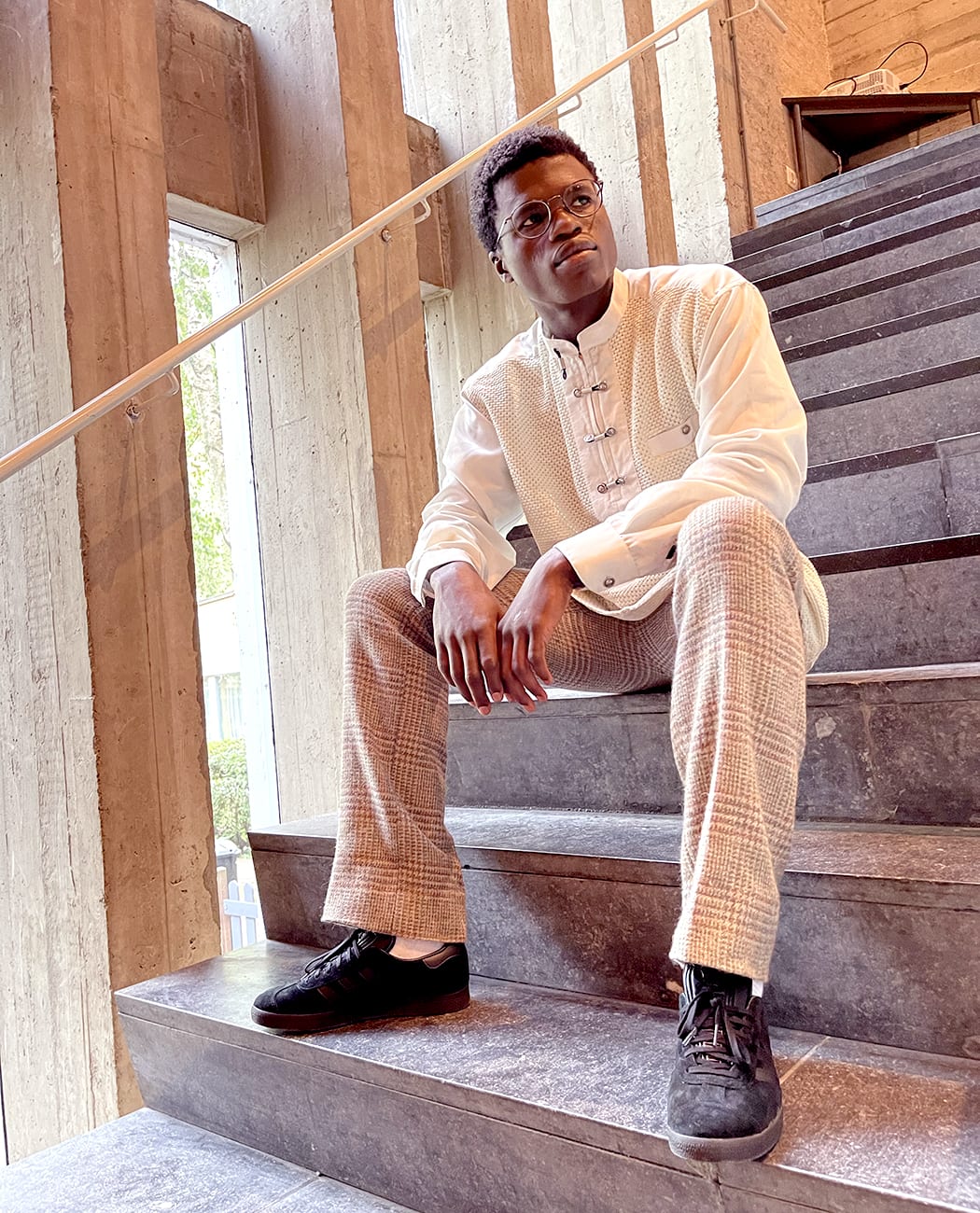 6. COASTAL GRANDFATHER
No one does effortless chic quite like seaside seniors. Similar to the infamous coastal grandmother, a phrase coined by TikToker Lex Nicoleta, the coastal grandfather aesthetic is rooted in classic ocean-side minimalism with a touch of laid-back prep. Think clean tones; refined fabrics, like wool and cotton; and checkered prints. The Gazelle's add an unexpected and youthful twist.
Stay Updated
Be the first to know all about stories, launches, and events.