What Is Your Dream Summit?
Tell us and we could help you achieve it.
Summits are reached everywhere in nature, not just at the top of mountains. Your summit is your own inner peak. The moment you discover something new, break through a barrier or connect to the natural world.
If you want to tackle a physical challenge, fight for your favorite natural space, or get your community into the outdoors, adidas TERREX wants to help make it happen.
TERREX will help three winners realize their dream summit projects with expertise, support and products. Winning summits will also be filmed as part of the United by Summits campaign. Project ideas should fit in one of three categories: Community, Sustainability, or Adventure, with one project chosen from each category. To apply, simply tell us about your dream summit.

Projects should be based on the activities that TERREX love - hiking, biking, climbing, mountaineering, trail running and snow sports. Projects will initially be assessed against a series of criteria to examine the eligibility and achievability. Your idea doesn't need to be fully planned or costed, but it must be realistic. The first projects will be brought to life in the 1st half of 2023, so your idea must also be achievable in this timeframe.
Shortlisted projects will then be presented to a panel of highly respected heroes from the outdoor community who represent some of the huge cross section of people from around the globe who find freedom and excitement in natural spaces. They bring their passion and expertise to the judging process, forged by many years of outdoor adventuring.


MEET THE JUDGES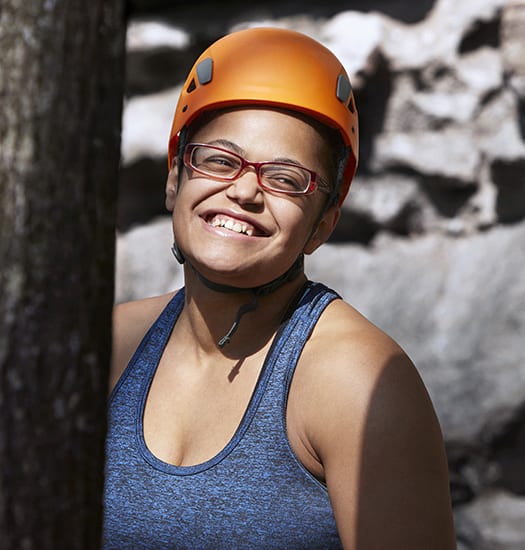 KAREEMAH BATTS
(Climber and Founder of the Adaptive Climbing Group)
Kareemah Batts is a rock climber and the Founder of the Adaptive Climbing Group in New York. The Adaptive Climbing Group provides people with disabilities the opportunity to climb, taking their already existing abilities and helping them enjoy the sport.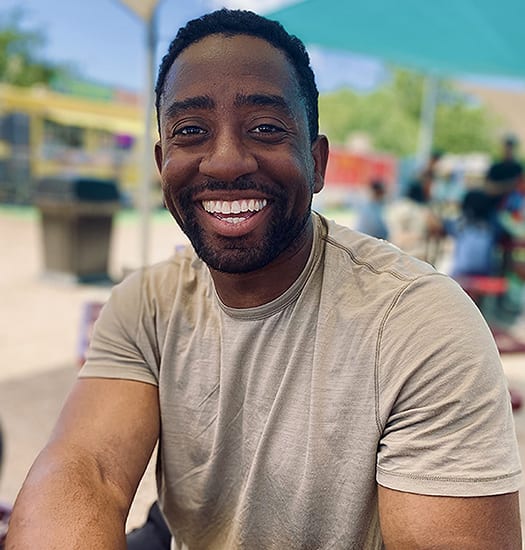 RASHAD FRAZIER
Rashad is one of the founders of Camp Yoshi, along with his wife Shequeita and his brother Ron. Camp Yoshi is a collective that takes people from all walks of life on guided adventures in the great outdoors. Their vision is to create a space for BIPOC (black, indigenous, and people of color) and their Allies to unplug and reconnect with the wilderness.




RUTH CROFT
(adidas TERREX Trail Running Athlete)
Ruth Croft is a Kiwi trail superstar hailing from New Zealand. After dominating short distance races for many years, she is now leaving her mark on the most iconic 100km and 100 mile races in the world. Ruth is extremely connected with her community and utilizes her platform to encourage and empower women.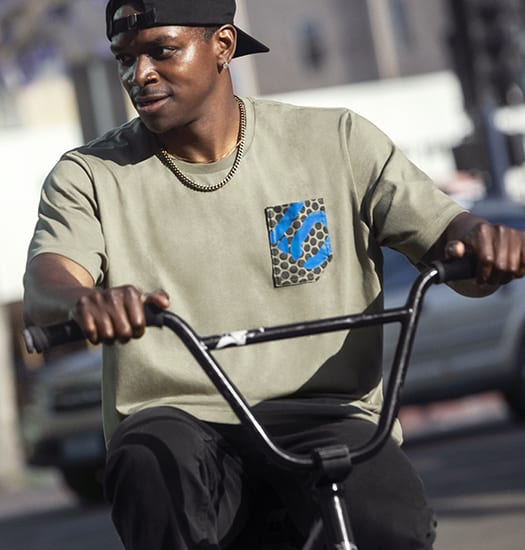 DEMARCUS PAUL
(Professional adidas BMX athlete)
DeMarcus Paul picked up his first BMX after watching an older cousin bunny-hop a bike off kerbs. Soon after, he made the move to street riding and has been ticking off career goals ever since. As a world class athlete, he is an inspiration for the BMX community and a conscientious role model for the next generation of riders.




MELISSA LE NEVÉ
(adidas TERREX athlete and Professional Rock Climber)
Melissa Le Nevé is a French rock-climbing legend. She began climbing at age sixteen and has achieved an impressive list of ascents and bouldering achievements. Never scared to take on new challenges in the outdoors, in 2020 Melissa completed a lifetime goal, becoming the first woman to achieve one of the world's most revered climbs - Action Directe.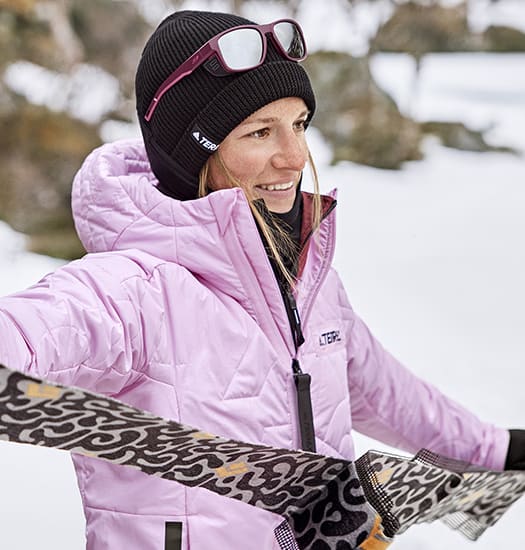 RAPHAELA HAUG
(adidas TERREX Athlete and Alpinist)
German born Raphaela Haug has many talents. She's an alpinist, mountaineer, climber, skier, paraglider and mountain-guide-in-the-making. For Raphaela, the mountains are where she finds her flow and pushes her limits. Early in 2022, Raphaela achieved her long-term dream Summit, climbing the formidable north face of the Eiger.




YADI GUAN
(Trail Runner and Filmmaker)
Yadi is a Chinese film producer who loves ultra trail running and outdoor adventure. He trains with his wife and has been running since the age of 7. Yadi's completed more than 30 ultra trail running events around the world, and documented some of his most grueling challenges in the video series "Yadi Running Around the World".


LISE BILLON
(adidas TERREX Athlete and Mountaineer)
Lise Billon is a world class alpinist and mountain guide. Inspired by her father, she started climbing as a teenager, spurred on by the community around her. She is a born adventurer with a passion for exploration and a desire to feel at one with nature. Her adventurous spirit has seen her plan and execute expeditions all over the world, cultivating friendships along the way.


We are #UnitedBySummits.
Stay Updated
Be the first to know all about stories, launches, and events.