15 Female Student-Athletes Sign Nil Agreements With adidas
To celebrate the 50th anniversary of Title IX with Billie Jean King and Candace Parker, adidas joins with 15 female student athletes for a historic announcement.
Tuesday, July 26 (New York) – To celebrate and honor the 50th anniversary of Title IX, Billie Jean King and Candace Parker are joining 15 female student-athletes in New York on Tuesday for a historic announcement. The collegiate athletes will be entering into Name, Image and Likeness (NIL) endorsement agreements with adidas, alongside their recently announced first signee, golfer Rose Zhang. Earlier this year, the brand announced the first wide-sweeping, equitable and inclusive NIL network, reaching more than 50,000 eligible student-athletes across 23 sports and all genders at 109 Division I universities, and these women are the first group of athletes to join the roster.
As part of their partnerships with adidas, the young women will proudly represent the 3-Stripes while playing, training and showing the world that more is possible inside and out of their university team obligations. They will also be featured in brand marketing campaigns promoting the newest adidas athletic apparel and footwear.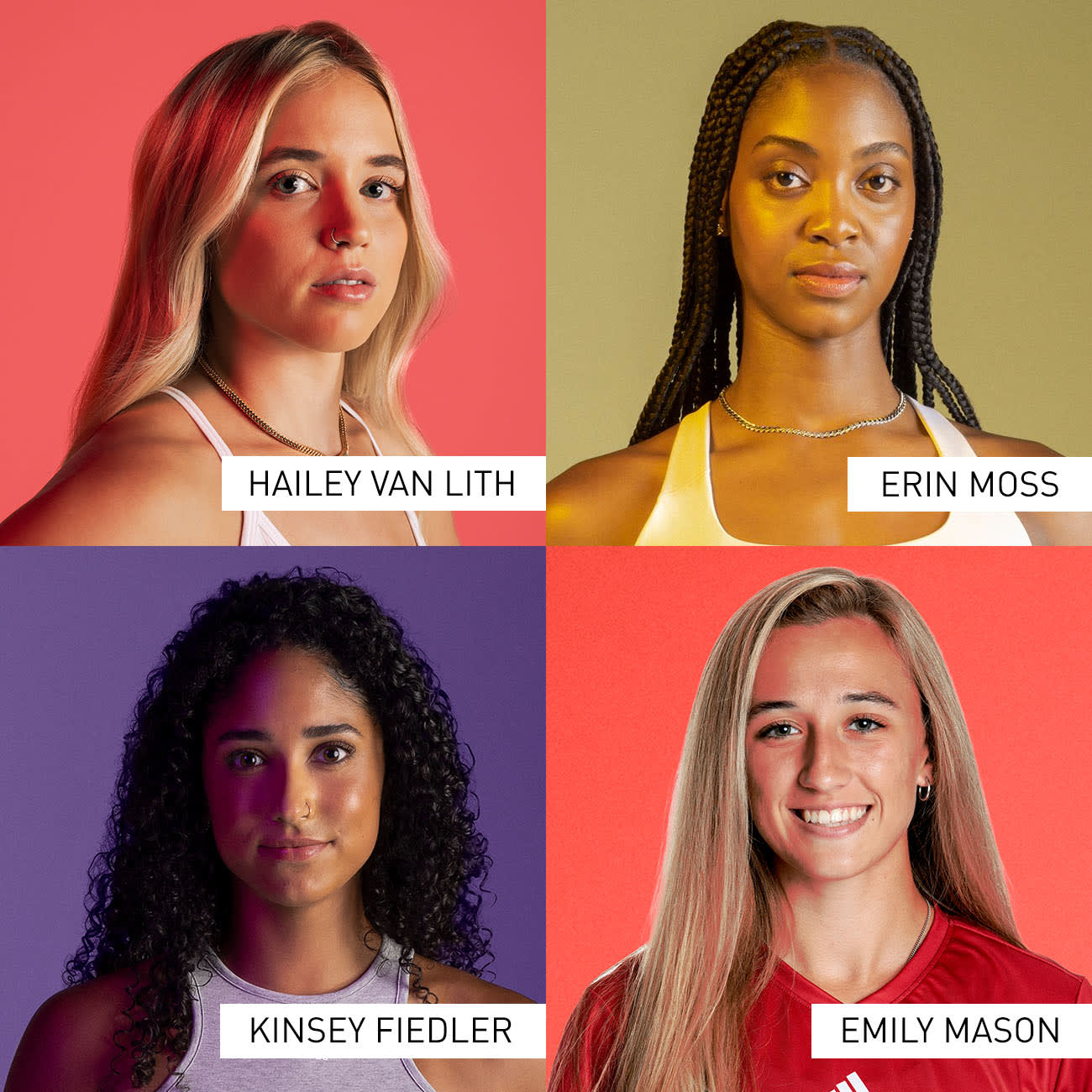 "This is just above and beyond what I even thought. Joining adidas means so much. I mean, it's a global brand that reaches so many people, and the fact that we're here for Title IX just shows that they have these amazing standards that I am so honored to represent here," said Erin Moss, volleyball player and honor roll student for the Georgia Tech Yellow Jackets. "I feel like this is the right fit for me, and I can't wait for the future with adidas."
Hailey Van Lith a player for the Louisville Cardinals, echoed the sentiment and looks forward to opportunities for change she can be part of in the future. "What excites me most is that I have a lot of opportunity now to elevate the things I want to elevate," she says. "I'll be able to get more resources for nonprofits and schools in Louisville that I work with and care about. I'm going to be able to help them more with adidas, and I'll also have this platform with them to continue to push women's basketball, get more visibility and representation – all things that are really important."
While this is the first group of student-athletes to sign NIL endorsement agreements with adidas, it's also just the start. The brand is committed to using new NIL opportunities to further promote and invest in equality initiatives that will increase awareness and representation, making sport accessible to all.
Alongside these signings, adidas is partnering with Candace Parker to create a mentorship program that provides newly signed student-athletes with guidance as they navigate the NIL era. The brand will also be expanding its partnership with Athlete Ally, a non profit LGBTQI+ advocacy group, to drive education, policy reform and organizing of student-athletes to spur equity on campus and in sport.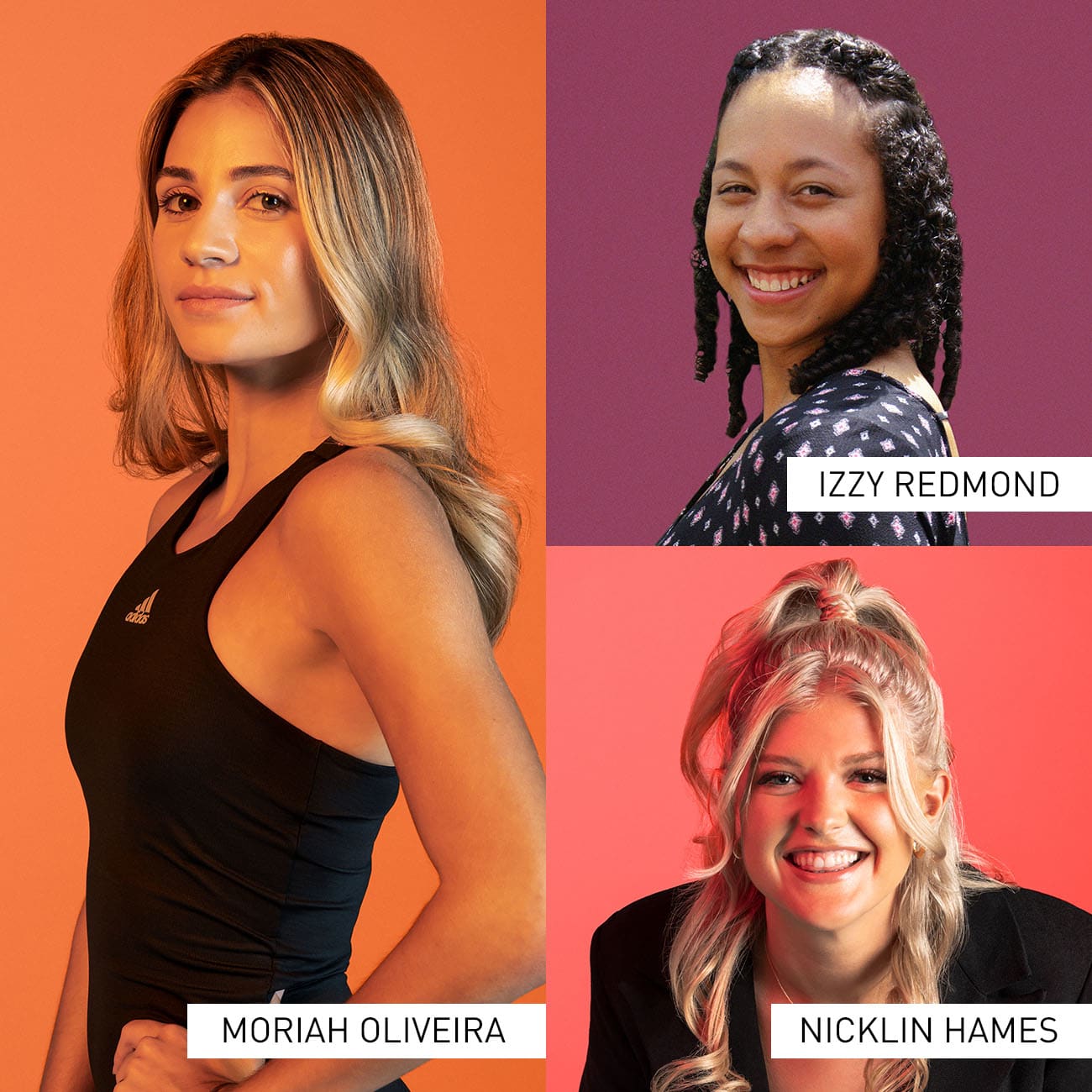 Meet adidas' first-ever roster of student-athletes:
Jaiden Thomas
Jaiden Thomas is a senior on NC State's soccer team hailing from Ponte Vedra Beach, FL. She wasn't always in the starting lineup, but her passion, drive, and commitment to the idea that more is possible has made her a standout player to watch. Outside of her team responsibilities she leads Pack United, a student-athlete activism group that recently worked to bring therapy dogs into the classroom for exams. She also loves to cook, and (although this is unverified by adidas) is very good at it. After college she plans to be an athletic director or work in administration. Jaiden's favorite adidas collaboration is Ivy Park.
Moriah Oliveira
Moriah Oliveira is a decorated sophomore on the University of Miami's track & field team, from Fort Myers, FL. She's a two-time 400m state champion, a 200m state champion, and a four-time district 400m and 200m champion. Her family is from Hawaii, and she visits as often as she can, but not for the seafood – despite her island roots, she's not a fan. Moriah plans to continue her running career after she graduates.
Jameese Joseph
Jameese Joseph is a senior on NC State's soccer team. She brought her athleticism and ability to score game-winning goals from her hometown of Beltsville, MD. She's got great attack instincts, and her dribbling is a joy to watch. She's a senior studying business administration when she's off the field. Jameese loves to sleep - when she's not practicing, at a game, at school, hanging with her friends, eating chicken Alfredo (her favorite food) or shopping with her dad; she loves fashion.
Hailey Van Lith
Hailey Van Lith is a junior on the University of Louisville's women's basketball team. Raised in Wenatchee, WA, she recently led her team to the semi-finals in the 2022 tournament, represents the U.S. on the national team, and has numerous gold medals from elite tournaments. Off the court, she has a strong desire to give back and make an impact in the women's basketball community, using her platform to increase visibility for the game.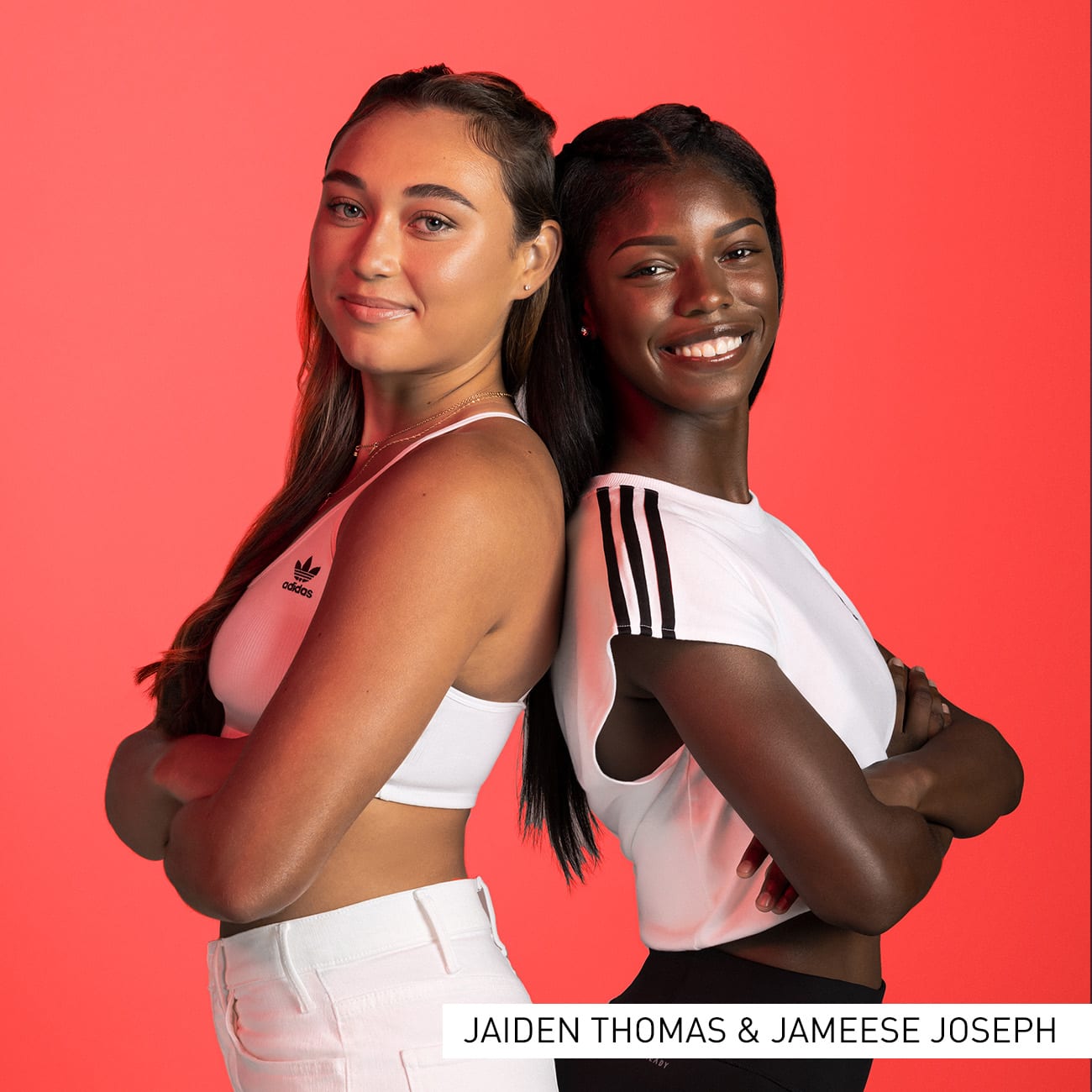 Gianna Pielet
Gianna Pielet is a sophomore on the Texas A&M women's tennis team, coming from El Paso. She ranked as high as number 1 in the country at ages 12, 14 and 16, and prior to her recruitment she was named the top prospect in the Southwest Region and Florida. Gianna comes from a family of athletes, and she doesn't only have moves on the tennis court - she also loves to dance.
Jayci Goldsmith
Jayci Goldsmith is a senior Texas A&M women's tennis player hailing from Dripping Springs, TX. She's a class act both on and off the court: she serves as the Director of Marketing for an organization for female student-athletes at Texas A&M; she represents women's tennis on a student-athlete committee, and she was named to the honor roll in 2020 and 2021. She enjoys going to the lake, fishing and spending time with family and friends.
Kinsey Fielder
Kinsey Fiedler is a sophomore softball player for the University of Washington, raised in Lee's Summit, MO. She was a member of the All-Freshman team, and named Sportswoman of the Year. Beyond her talents on the field, she's also an accomplished violin player.
Nicklin Hames
Nicklin Hames is a senior Nebraska Cornhusker volleyball player from Maryville, TN, where she played for an adidas-sponsored club volleyball program. As an NU team captain, she's led her team to two national championship matches. Nicklin has received All-American recognition each year she's been at Nebraska, and was honored as Most Outstanding Player in 2021. For the 2023 season, she plans to stay on as a graduate assistant, beginning her coaching career.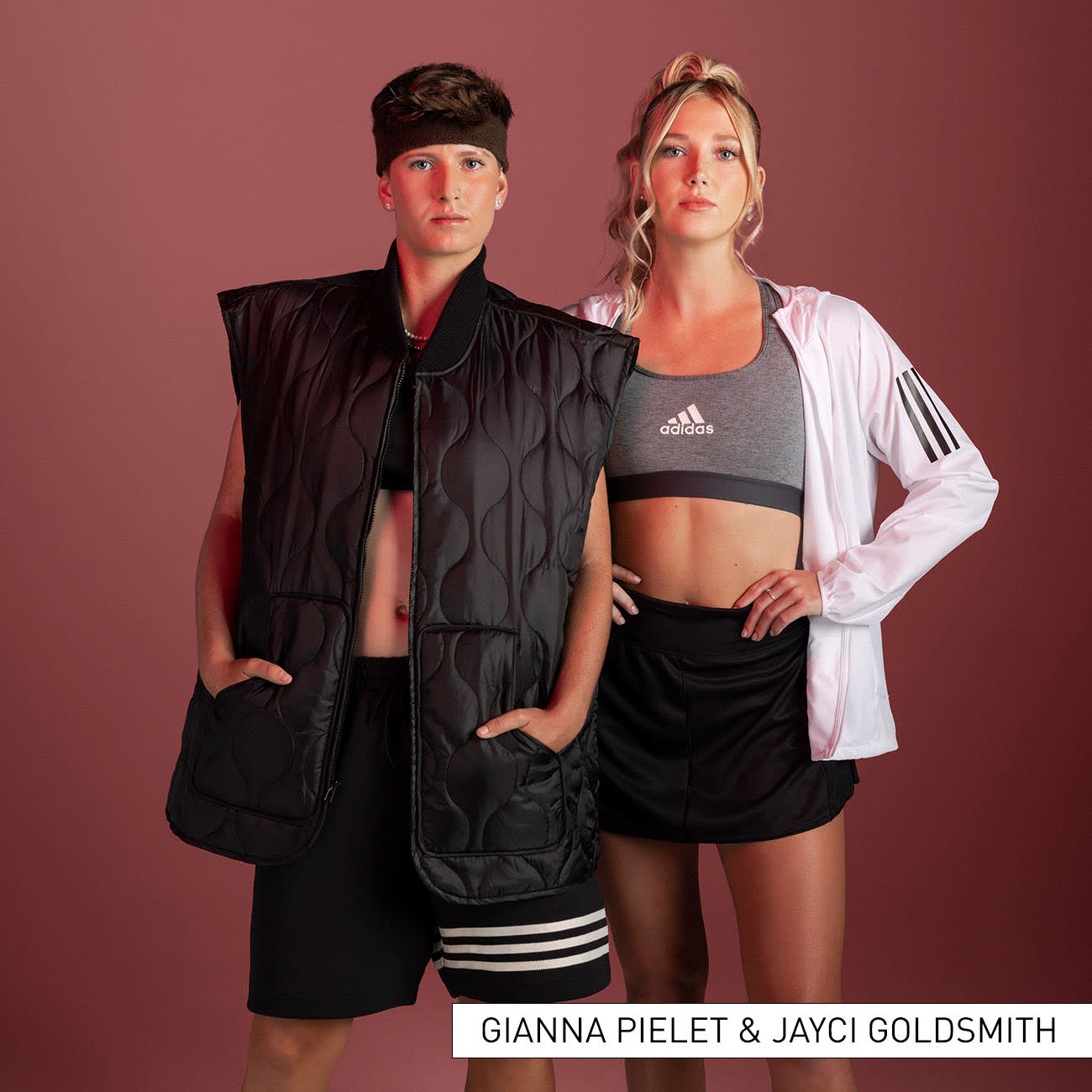 Brianna Copeland
Brianna Copeland is a sophomore softball pitcher for Indiana University from Pelham, AL. She was named Freshman of the Week for her conference three times, set six state high-school records including 531 career strikeouts, has hit 28 career home runs, and earned the Defensive Player of the Year award. Off the softball field, she's working hard in school, majoring in architecture.
Lauren Dooley
Lauren Dooley is a middle blocker for the Kansas Jayhawks volleyball team. Growing up in Plano, TX, Lauren played for an adidas-sponsored club volleyball program. In her junior year, Lauren was named Defensive Player of the Week three weeks in a row, tying a conference record. She'll continue striving to be a champion on the court, court as she pursues a degree in sports management.
Erin Moss
Erin Moss is a senior on the Georgia Tech volleyball team. She started playing in seventh grade at Valwood School in her hometown of Valdosta, GA. When she reached her freshman year in high school, she was already being recruited by Georgia Tech. It was her dream school, and she excels there on and off the court. Erin is studying chemical engineering and has made the academic honor roll multiple times.
Maddy Anderson
Maddy Anderson is a junior goalkeeper on Mississippi State's soccer team. Coming from Seabrook, TX, she was also a kicker on her high school's football team. Maddy's family has a Mississippi State-themed camper, and they attend all her games. She has a cat named Muffin, she's majoring in psychology and her favorite food is steak. After graduation, Maddy wants to be a goalkeeper coach.
India Wells
India Wells is a redshirt junior for Grambling State softball from McRae, GA. She's a natural-born leader, and although she is one of the smallest on the field, she plays with the biggest heart. She's a hard worker and brings a competitive edge every time she steps out of the dugout. This season and the last, India drove in a team-high 21 and 26 runs. She was named to her conference Second Team in 2022.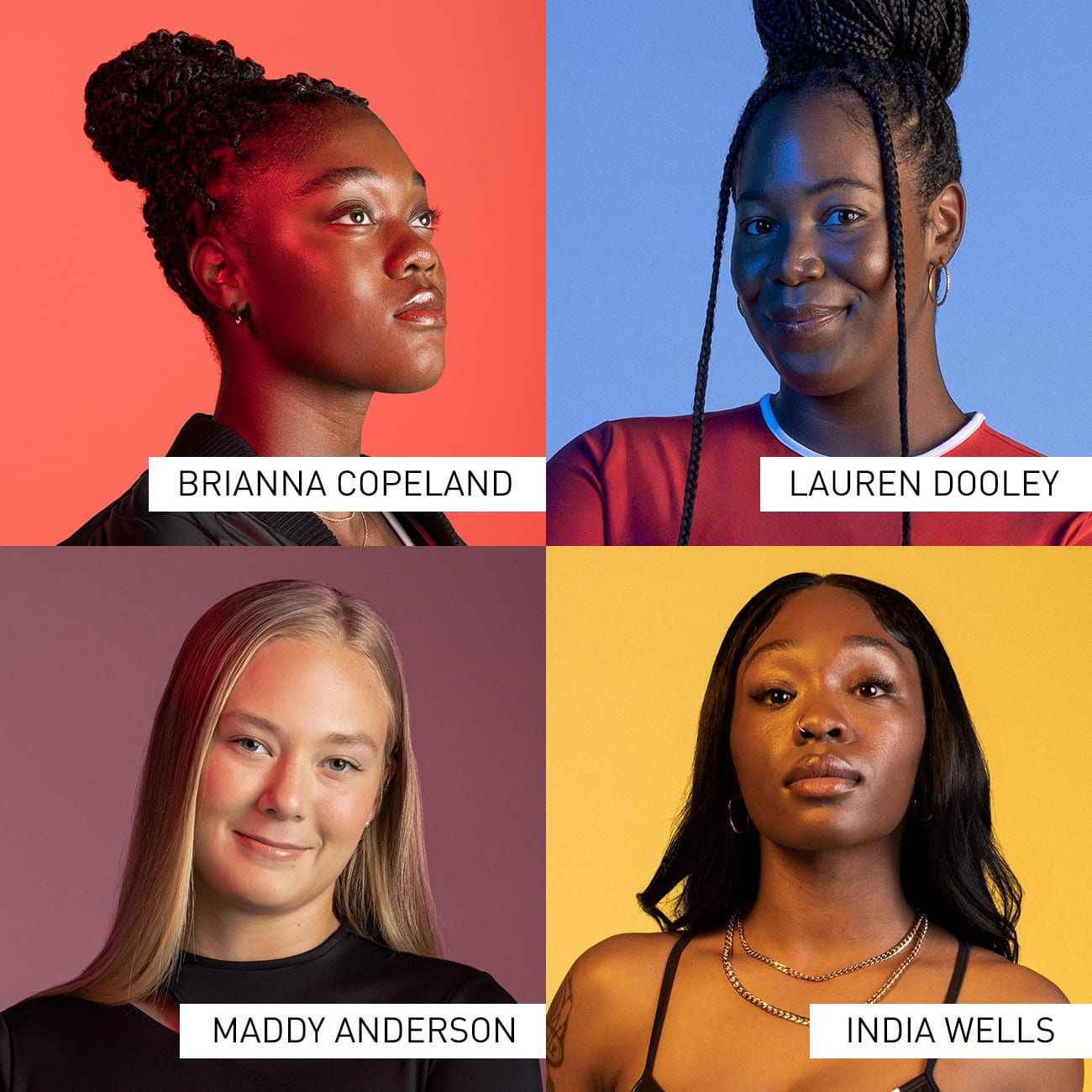 Emily Mason
Emily Mason is a Flemington, NJ native who's a rising star on the Rutgers University women's soccer team. She was selected to represent the United States in the upcoming Under-20s World Cup. Playing for Rutgers, Emily helped lead the Scarlet Knights to their first conference title. The team earned a No. 1 seed in the end of year tournament, advancing to the semi-finals.
Izzy Redmond
Izzy Redmond is an Arizona State University Sun Devil who has been a competitive gymnast since she was 8 years old. Now in her senior year, she's grown and developed into a powerful leader inside the gym, driven to make her voice heard and to create change in her community and around the world. She's a leader and member of several organizations for peace, action, and change. As a conservation and biology major, she's passionate about protecting marine life and finding ways to limit human impact on the ocean.
Rose Zhang
Rose Zhang is the best female amateur golfer in the world, and recently was the first-ever student-athlete to sign an endorsement agreement with adidas. She started playing at 9 years old, and this year at age 19 she won both the individual and team titles at the 2022 Women's Golf Championship. Perhaps her biggest triumph to date, at just 17 years old, was becoming the first woman in history to win the U.S. junior tournaments.
Stay Updated
Be the first to know all about stories, launches, and events.