adidas TERREX HS¹ Hoodie: RETHINKING OUR MATERIALS
To continue making strides in our journey to help end plastic waste, we need to explore new possibilities in the way materials are made and keep rethinking our material choices with the aim of driving better product solutions. By partnering with new innovators and utilizing their technology and groundbreaking ideas, we can keep moving forward. In summer 2021, adidas linked up for the first time with Finland's Spinnova – a groundbreaking startup specializing in the production of wood-based SPINNOVA® fibres (Rayon). A year on, and the first fruits of this exciting partnership are about to be released commercially. The adidas TERREX HS¹ Hoodie is the first knitted product to feature wood-based SPINNOVA® fibres (Rayon).
adidas TERREX LEADS THE WAY
adidas TERREX is leading the charge when it comes to exploring new possibilities.
Because our adventurers are out there, witnessing changes to the natural world first-hand, adidas TERREX wants to give them technical apparel and clothing that marries style and performance.
With the adidas TERREX HS¹ Hoodie, we're taking another step towards designing the future in balance with nature. Made in part with Spinnova technology, at least 30% of the hoodie's fabric comes from wood-based SPINNOVA® fibres (Rayon) and 70% from cotton (organic).
Wood-based SPINNOVA® fibres (Rayon) are made by grinding wood pulp with water into a paste, which is then spun into a textile fibre. By working with the material's natural color, with no dyeing or bleaching applied, in turn, this uses less water compared to the standard dyeing process.
MADE WITH NATURE
The idea driving Spinnova's groundbreaking technology was itself inspired by the natural world.
Spinnova co-founder Juha Salmela first learned about the similarities between the protein in spiderwebs and nanocellulose (or plant-based nanofibres) at an Oxford University lecture. His interest piqued, Juha and his team at Spinnova, which launched in 2015, have been using this idea to develop their fibre-making technology ever since.
adidas TERREX is now working with Spinnova to increase the number of products made in part with wood-based SPINNOVA® fibres (Rayon). Collaborating with innovative partners like Spinnova means we can take the next steps on our journey to reducing our carbon footprint, while also creating better product solutions for all our adventurers.
A limited number of the adidas TERREX HS¹ Hoodie will be made commercially available on adidas.com and in other selected retail outlets from July.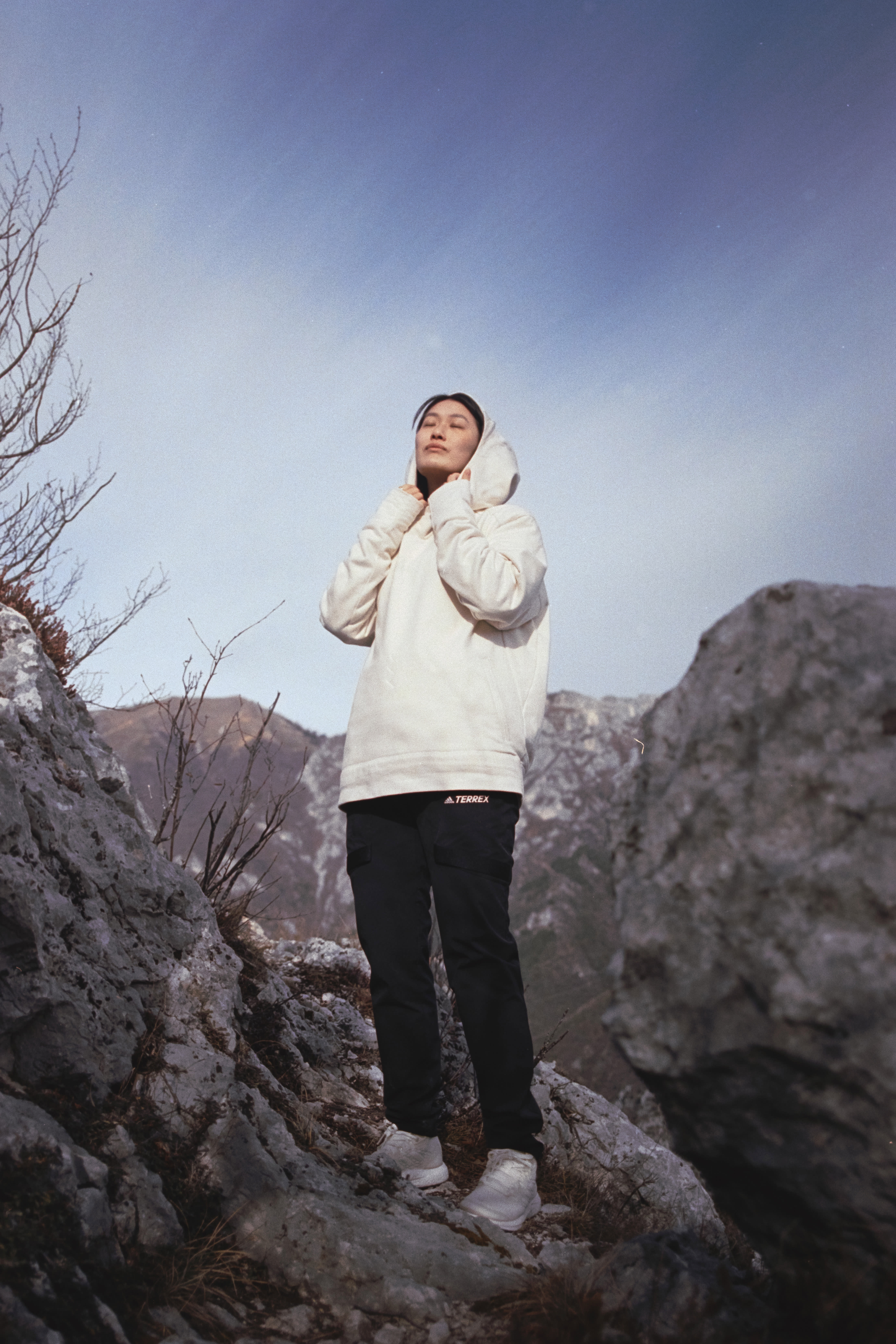 Stay Updated
Be the first to know all about stories, launches, and events.