AdiZero: Road To Records 2022
Ready to surpass their limits; meet the athletes and the Adizero family.
On April 29th at 11pm PDT, you are invited to witness sporting history. Road To Records is a special day of racing held at adidas HQ with the express aim of breaking records in the 5km, 10km and half marathon. We have assembled a roster of incredible running talent and want you to take part and be inspired to break your own records.
Meet The Athletes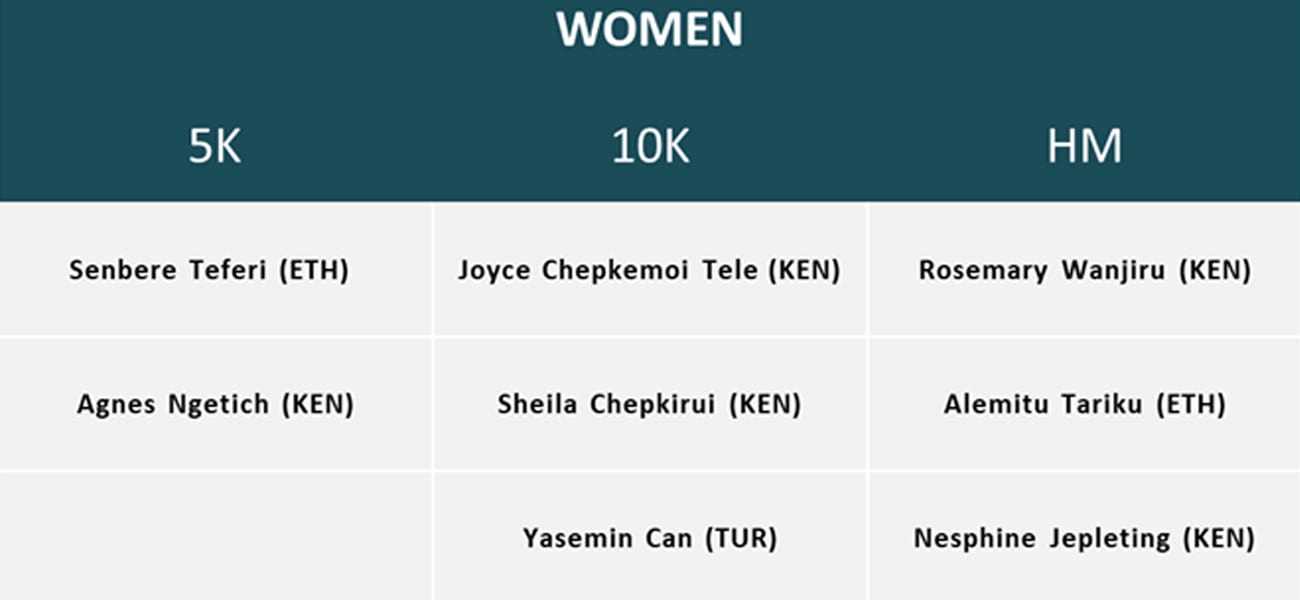 Meet The Adizero Family

Adizero Takumi Sen 8
Engineered to unlock your potential. The Takumi Sen 8 will power your personal Road To Records with innovations that help you run faster for longer, in greater comfort. Find your fastest tempo in these adidas running shoes made for 5K to half-marathon road races.

ADIZERO ADIOS PRO 2.0
The Adizero Adios Pro 2.0 is designed to unleash your potential on race day. The shoe's ultra-lightweight partially recycled polyester upper is created for speed with flexibility, breathability and targeted support based on data from real runners.

ADIZERO BOSTON 10
For race day and every day. The Boston 10 is made to withstand a full training cycle, from the first warm up through the final kick across the finish. Lightstrike EVA + Lightstrike Pro cushioning combine for a resilient midsole that maintains energy over long distances.

ADIZERO Prime X
The Prime X is tuned for speed. A game-changing mix of technology, innovation and athlete insight, designed to help you PB on race day. Three layers of responsive Lightstrike Pro cushioning, ENERGYRODS and Energyblades come together with an ultra-lightweight mesh upper to send you barreling towards your goals.
Stay Updated
Be the first to know all about stories, launches, and events.