Honoring Black Excellence: Vol 6 Yolanda Bethune and Tameika Wiley
Liberty City Optimists Club is a beacon of Black Excellence that exists to serve the Miami's at-risk youth through sports, after-school activities and more.
The final chapter in HBE's 2021 series places a spotlight inside Miami Florida, specifically on those helping uplift the Liberty City community. The Liberty City Optimists Club (LCOC) has been providing programming, sports teams, meals and more to thousands of children, young people and families for the past 31 years. ​
​With Yolanda and Tameika at the helm, and Co-Founder Luther Campbell supporting their vision, HBE traveled to LCOC headquarters at Charles Hadley Park in Miami this December to unveil a mural, honor the duo's impact with graphic Zine, and give flowers where they are due.​
On December 4th, Liberty City residents, community leaders, LCOC alumni and staff gathered to celebrate two legacies being made everyday, LCOC leads Yolanda Bethune and Tameika Wiley. ​
Alongside support from local and county governments, funding partners and other nonprofits, LCOC has been a pillar in Liberty City for reframing an area often associated with crime and high poverty rate, leading with outstanding individuals that truly care.​
Guest speakers Moshanda Durosier (alum), Arcina Smith (parent), Luther Campbell (Co-founder), Ryan Lacey (adidas Football) and Jerome Rhodes (adidas HBE) all shared stories of awe at Yolanda and Tameika's ongoing impact, with Miami Mayor Francis Suarez himself sending in a video to do the same. Our two honorees then stepped up the mic last, showering those in the crowd with praise and thanks for the support that allows them to focus on the kids and community. ​

We want to give these ladies their flowers because, trust me, the work that they do at this program is second to none… They are the crown jewels of this program, and we'd like to thank you!​
-Luther Campbell aka Uncle Luke (LCOC Co-Founder)​ ​
We didn't want to just provide uniforms and sneakers… we truly believed that this community really represents love, and everything that should be invested in. We are so thankful for all the time and love [Yolanda and Tameika] pour in, and adidas plans to be partners here for a long time.​
-Ryan Lacey (adidas Football)​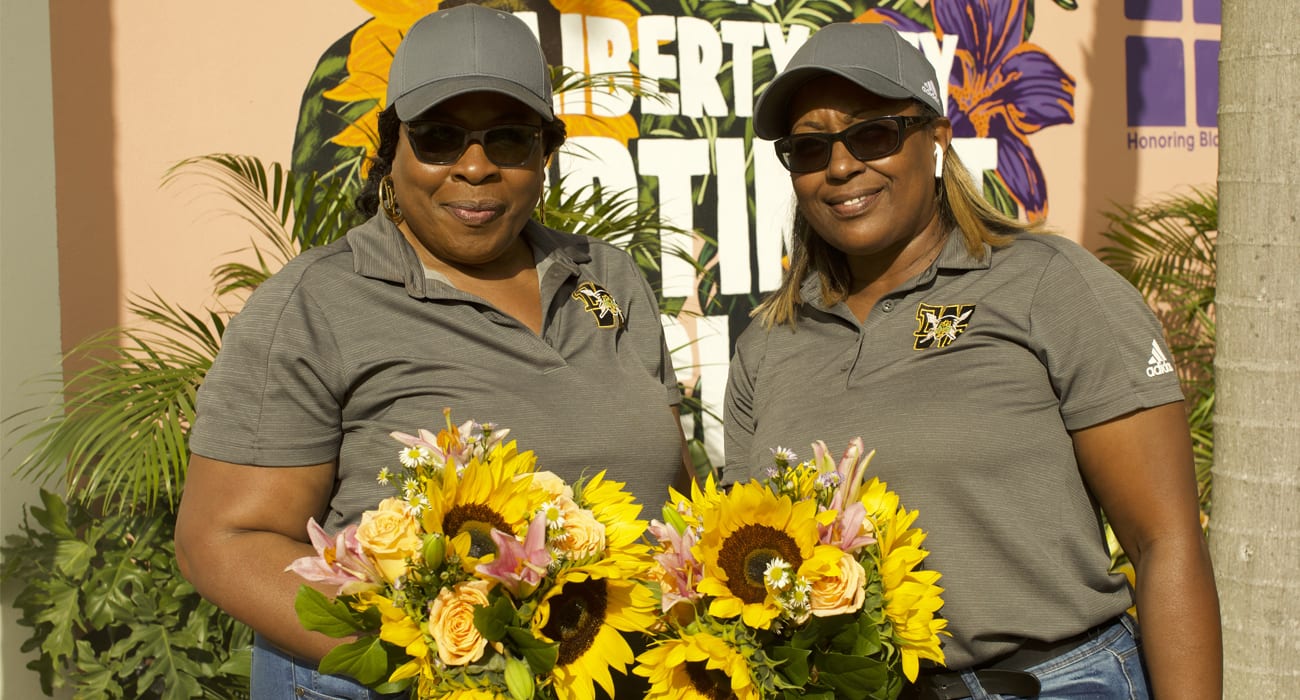 ​
Although Yolanda and I are being recognized, it's a team effort… it's our staff that actually allows us to make everything successful.​
-Tameika Wiley​
I first would like to give thanks to God, if it wasn't for him, I couldn't be here to see these accomplishments. To my staff, you guys make us look good! To my family, thank you for being there for me. And to my husband… you are my rock. Thank you to everyone here who has played a part.​
-Yolanda Bethune​
In addition to the ceremony itself HBE created a Zine, to further tell the story of LCOC, Yolanda, Tameika, and the entire Liberty City community. This HBE Vol 6 Zine highlights genesis of the program, portrait work by Liberty City native
Aaron J. Jackson
, words from Co-founder Luther Campbell, and an essay on LCOC's impact from alumni Kyli Baker.​

On top of all those highlighted in this Volume of Zine, we also had the pleasure to welcome the man responsible for HBE's mural artwork, zine executions, and every illustration in between this year,
Brandon Breaux
. The business of giving flowers has always been his calling, and in his own words, "a lot of times we live and exist in spaces where people don't shine light… so being involved in work like this is very important to me, and it's going to be a part of my work for the rest of my time on this planet."​
​Yolanda, Tameika and the Liberty City Optimist Club aren't slowing down anytime soon—and neither is adidas. Please join us in honoring these leaders and their community as shining examples of Black Excellence by learning more, giving flowers and getting involved below!​
Stay Updated
Be the first to know all about stories, launches, and events.