What to Wear Cross Country Skiing: Gear Guide
Before you step into your skis, suit up in cross country ski gear that will stay dry and comfortable all day. Learn about what to wear for cross country skiing.
The beauty and tranquility of a wintery trail, the meditative sound of your skis moving over the snow, and a fantastic cardio workout all in one: These are a few great reasons to try cross country skiing. If you're new to the sport, it can be tricky to know what to wear the first time you strap on your cross-country skis. You need adequate protection from icy winds and precipitation, but you don't want to overheat once you're out on the trail.
What Should You Wear? Cross Country Ski Clothes from Top to Bottom
To prepare for a day of cross-country skiing, it's important to remember that you're dressing for a serious aerobic workout — and you won't be spending any time shivering in line for the ski lift. Expect to warm up quickly while you're skiing and cool down just as quickly once you stop. You want to be insulated against sudden changes in temperature and stay dry whether you're battling sweat or sleet.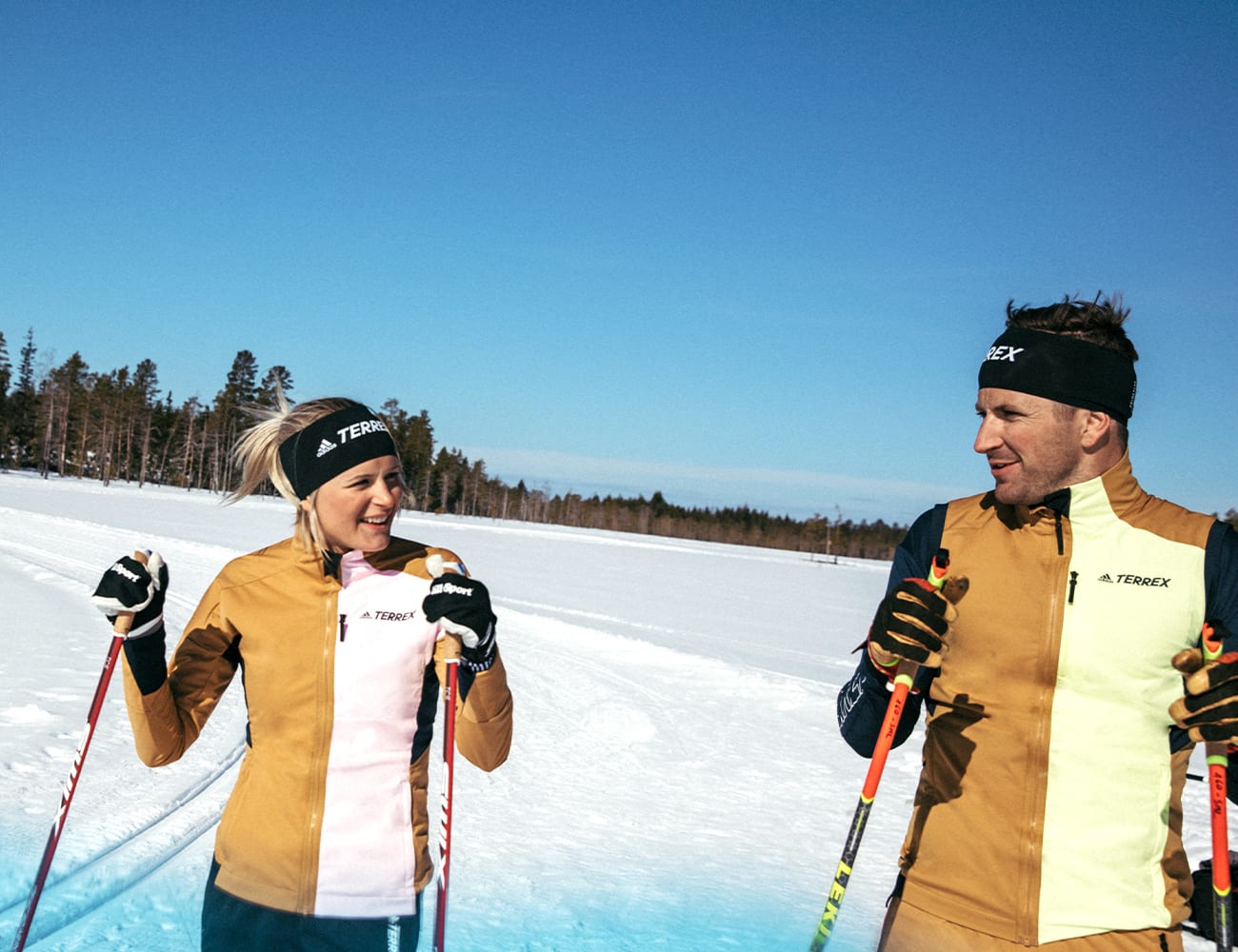 Ideal Base Layers for XC Skiing
You'll want to avoid overheating, so wear just a few lightweight layers for cross country skiing — leave your parka and thick snow pants at the lodge. Start with a soft, moisture-wicking
base layer
for next-to-skin wear. Look for breathable, supportive pieces like these:
Soft shell pants: Need a little extra coverage from the gusts? These are easy to slide on over your tights for more insulation.
A breathable t-shirt: For cross-country skiing, look for a soft tee that wicks away moisture, either under a thin zip-up, or with cozy long sleeves to wear under your jacket.
Cross-Country Skiing Outerwear
When it comes to jackets for cross-country skiing, opt for one that's breathable, so sweat and moisture don't get trapped next to your skin. Check your weather forecast and the conditions of your trail ahead of time for wind and precipitation — and be ready for anything since mountain weather can change in a flash. Look for a jacket that will keep you dry in a flurry and shut out the wind.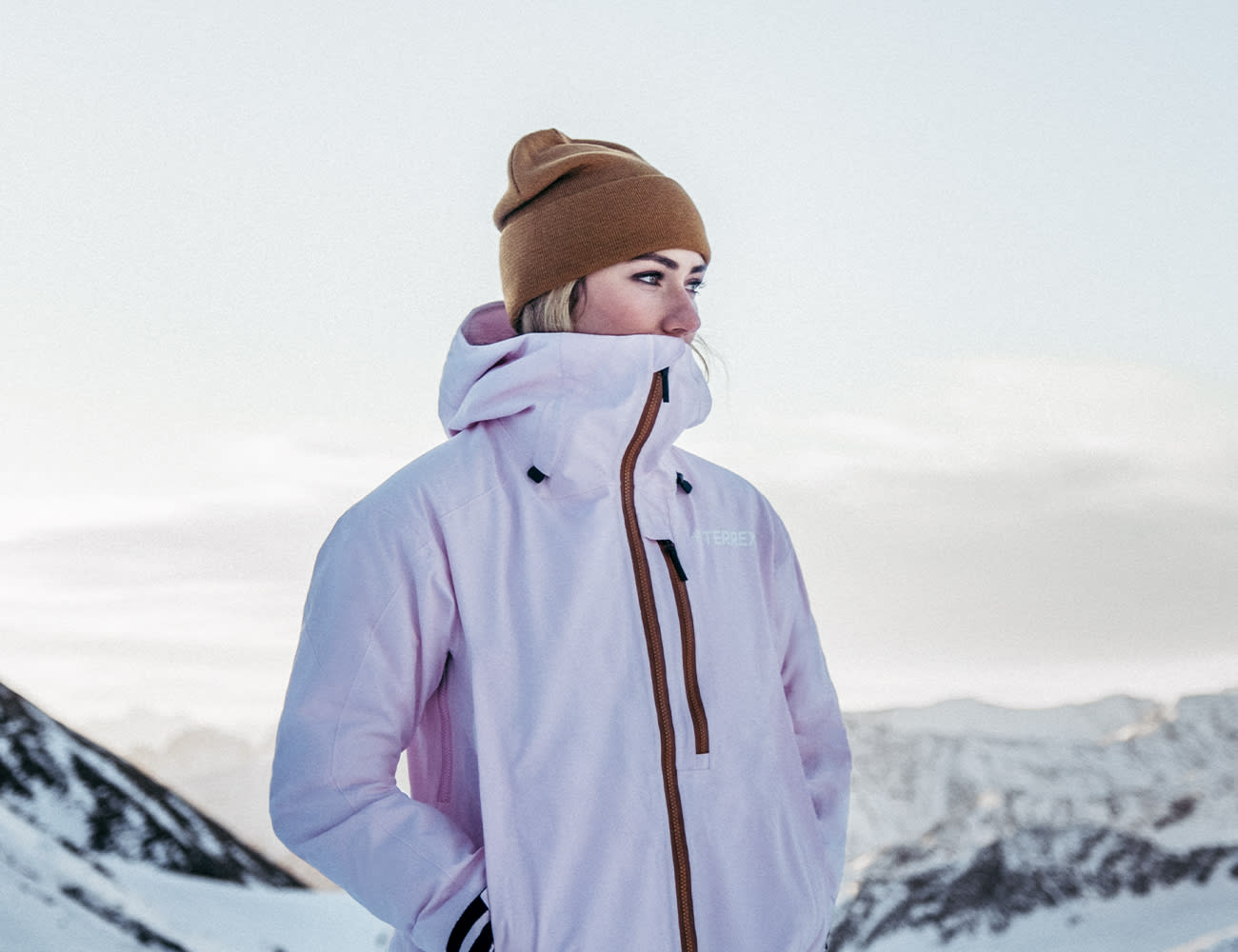 Accessories for Cross Country Skiing
In terms of hats, neck-warmers, and gloves for cross country, look for lighter weight items you can stash easily if you need to cool off. A hat with a brim can give you a little more sun protection for a full day out on the snow.
Ready to put together a cross country skiing outfit? Browse adidas for clothes and accessories that bring plenty of comfort with no extra bulk.
Stay Updated
Be the first to know all about stories, launches, and events.