Faster Than Ever For NYC: adidas Runners Weekend
adidas Runners NYC has you covered this weekend! Learn about the team local events, and a giveaway - powered by the adizero Adios Pro 2, built for 5 boroughs of fast.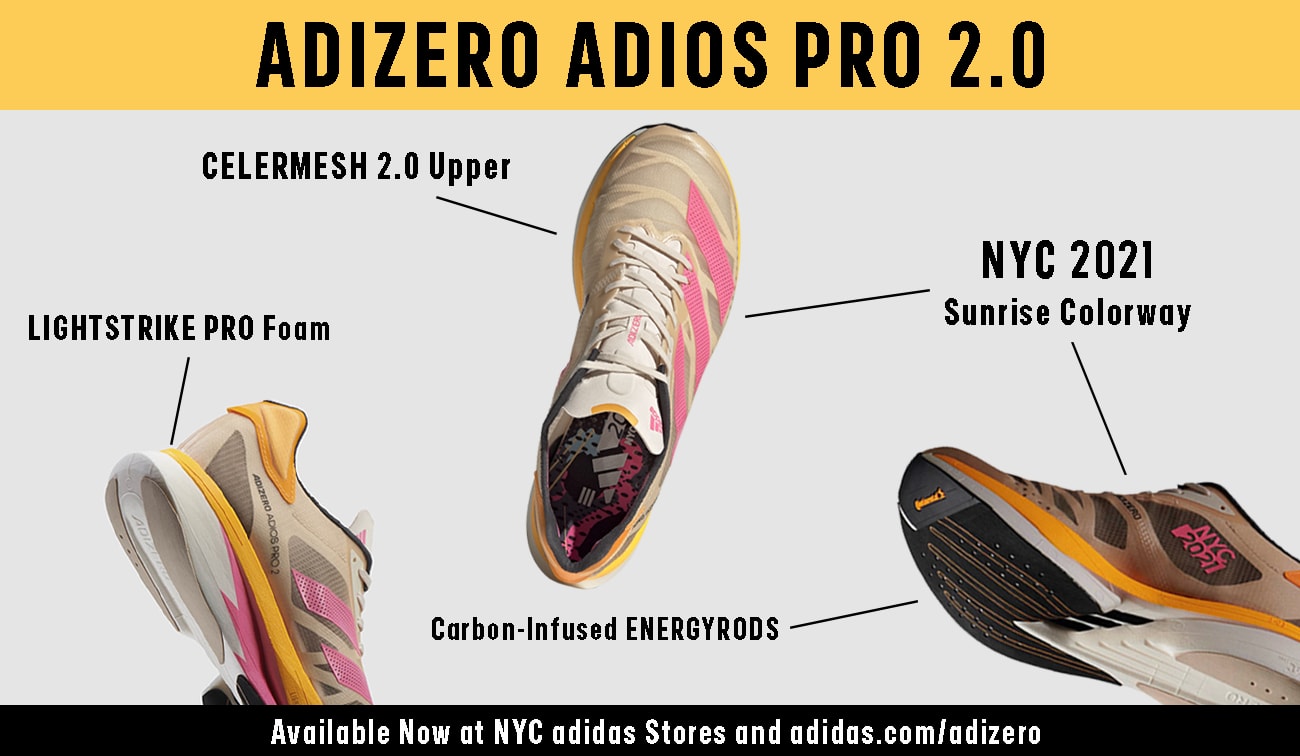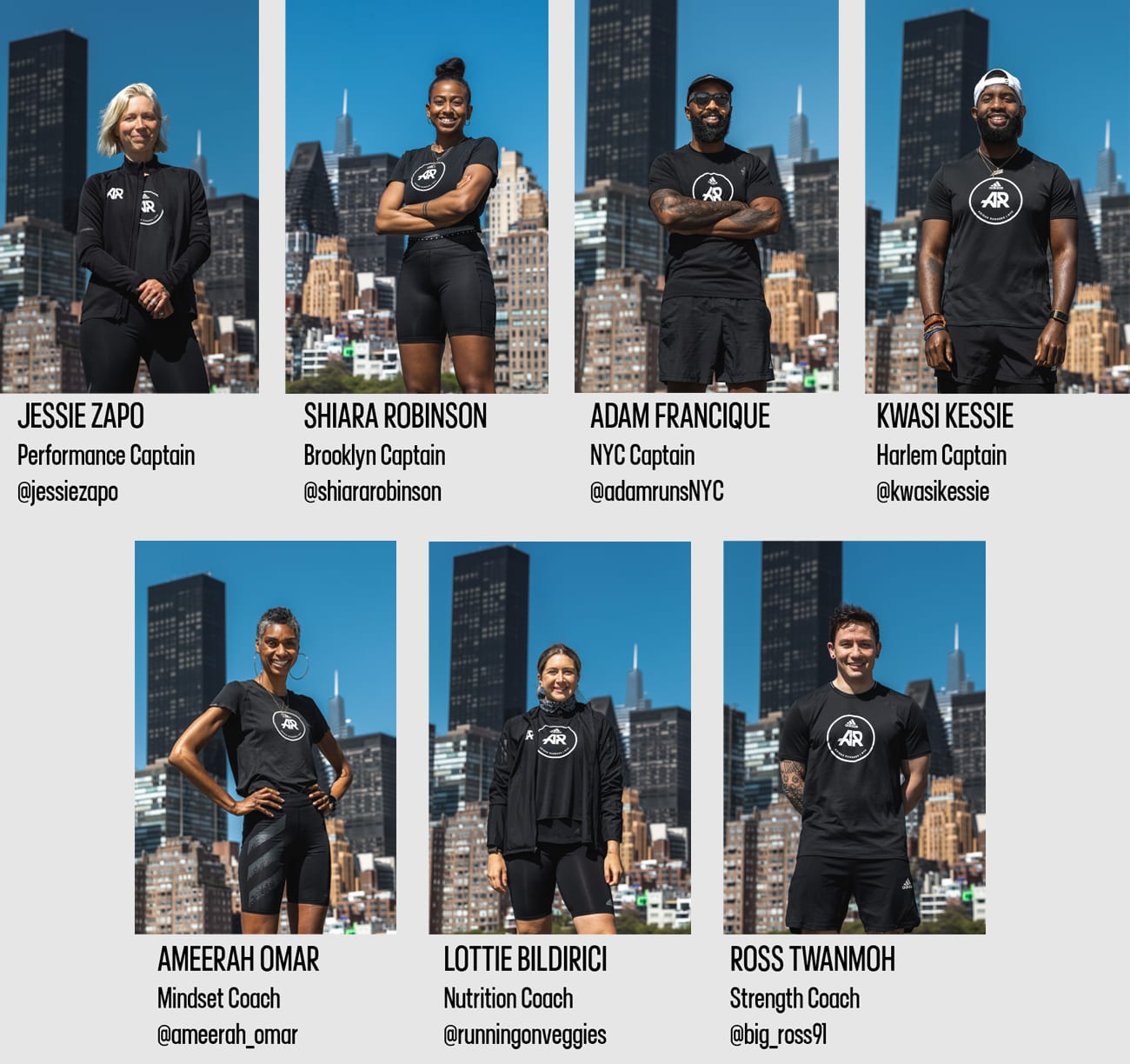 Thursday November 4th
Holistic Expo + Workshops
555 W 25th St NY, NY 10001
6pm – 8:30pm
Join the coaches of aRNYC for an expo designed to support your final 48 hours leading up to race day, and the first 48 hours after you cross the finish line! Receive unique tips and takeaways from coaches on 5 holistic pillars, from performance to mindset, and approach race day with confidence and positivity.
Saturday November 6th
Shakeout Run + Merch Pick-Up
Adidas Flagship – 565 5th Ave NY, NY 10017
7:30am – 8am
We are excited to welcome you back to our NYC Shakeout Run! Join the captains, coaches and crew runners of aRNYC for a casual and energy filled 3-mile course to keep your legs loose and vibes up, ahead of Sunday. Special giveaways will be first come first serve, as well as singlet distribution with proof of race entry.
Sunday November 7th
Coffee Cart
Staten Island Ferry – 4 Whitehall St. NY, NY 10004
6am – 8am
Running in NYC this weekend?
Meet the Coaches and Crew of aRNYC for a cup of coffee and some cheers before you head to the start line on race day.
Cheer Section
Mile 9 – Bedford Ave and Dekalb Ave
9am – 5pm
Join aRNYC Coaches and Community Members as we cheer for aR participants and all runners in New York City's weekend running events. Bring signs and warm clothes - noisemakers, confetti, and coffee will be provided.
AFTER:MILES Race Week After Party
23 West 24th Street NY, NY 10010
6pm – 10pm
Celebrate and finish your weekend of running with adidas and AFTER:MILES, at the official aRNYC After Party. Join us as we redefine recovery with wellness station, music by Yoo Q and Sailor Goon, food & drink, medal engraving, and all-around vibes!

FIVE BOROUGH CHALLENGE
Sign up by November 7th
Embrace the city, win signed memorabilia to match.
With 5 boroughs making up NYC, we've created 5 ways to best embrace the city's weekend running events. Complete as many as you can or join aRNYC in completing all 5, then sign-up to win a pair of Adizero Adios Pro 2's signed by adidas marathon partners and special guests.
Attend the aR Holistic Workshop on 11/4
Join the aR Shakeout Run on 11/6
Visit the aR Coffee Cart on Race Day
Log a run on the adidas Running app by 11/7
Post your running prep and tag @adidasrunners
Sign up for adidas Creators Club(button to join the creators club)
Enter Giveaway(button to CC giveaway page)
Stay Updated
Be the first to know all about stories, launches, and events.