What is Made to Be Remade (MTBR)
Everything you need to know about our circular initiative.
Be it shoes or garments, Made To Be Remade products are the very first products for which we have developed an end-of-life solution, where we can ensure that once returned, those products will be remade into something new.
Until we can innovate virgin plastic out of our production process altogether, limiting its use to the minimum amount possible is the goal. By focusing on circularity, we are working towards a world where products are made to be remade, not thrown away.
A disruption to the industry's linear production process, the concept of circularity argues that garments should have more than a single lifespan. Once you've worn it down, you return it and we keep your gear in play by remaking it. The end of one product is the beginning of the next.
A Circular Future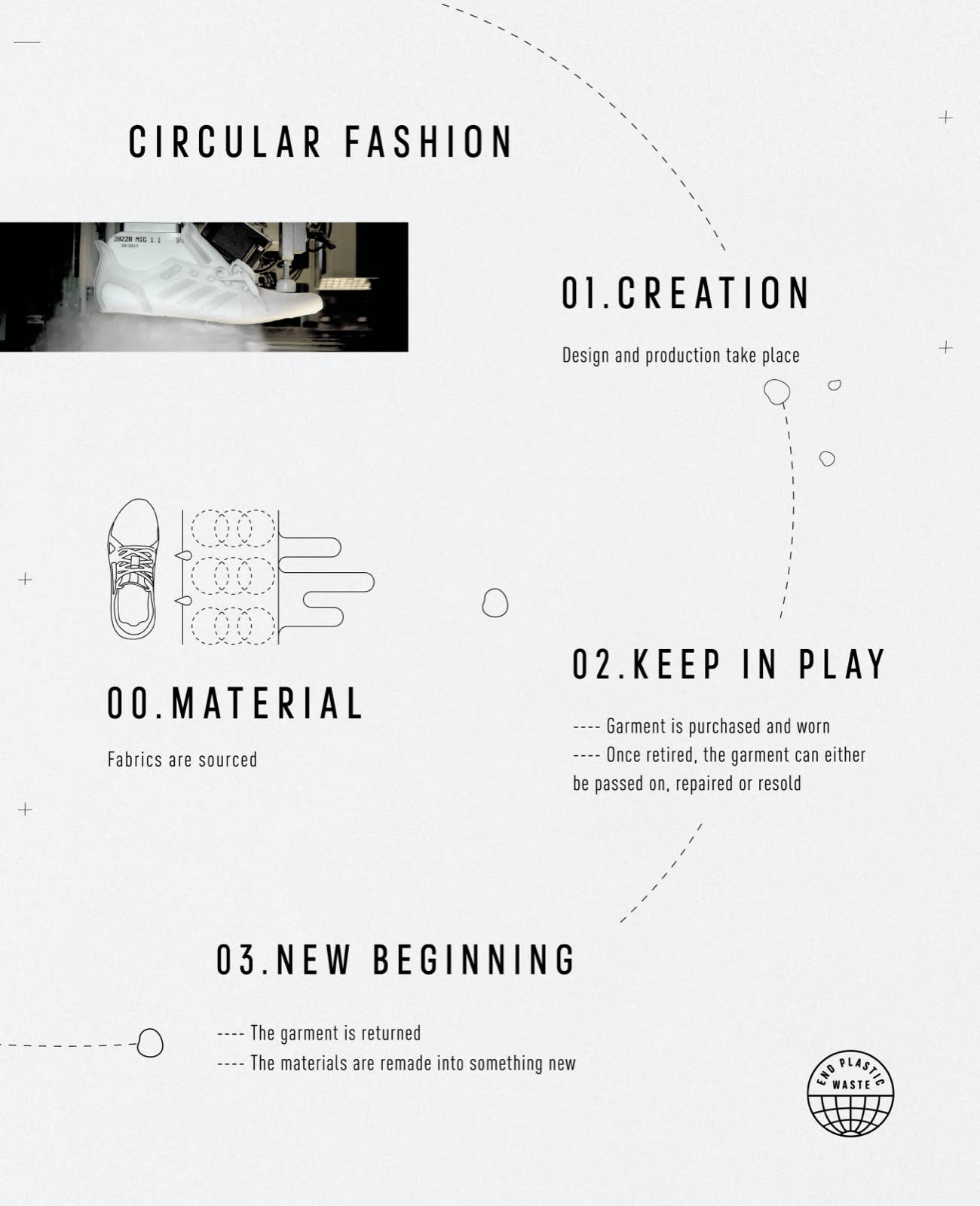 Our take on circularity — Made To Be Remade (MTBR) — includes apparel, footwear and select adidas by Stella McCartney pieces. The goal is to create high performance gear that can be worn, returned and remade without compromising on quality and style. Here's how it works:
To help end plastic waste, finding innovative ways to keep adidas products in play is the way forward.
One and Done
Returned apparel can be turned into brand new yarn, which can then be used to knit the next cycle of MTBR products. As for footwear, each returned pair is cleaned and shredded. The resulting raw materials are collected and used to produce different parts of the shoe. Once assembled, the loop closes and a new generation is born.
The Made To Be Remade collection offers a range of performance products across both genders, from T-shirts and tank tops to shorts and sneakers. Neutral in tone and timeless in style, each piece is designed with versatility in mind.
Innovation Is Our Solution
On the journey toward circularity, adidas is committed to making a difference. By 2024, we will have replaced all virgin polyester with recycled polyester wherever possible. By 2025, carbon neutrality will be achieved throughout our own retail and operations and by 2050, throughout our supply chain as well.
With a long road ahead, it is up to all of us to make a change and shape a future where the environment is given precedence. Pivoting to circular production process is a great place to start.
Stay Updated
Be the first to know all about stories, launches, and events.