HHM 2021: adidas Celebra la Cultura Diversa Dentro la Comunidad Latinx/Hispana
Este mes de Herencia Latinx/Hispana, Adidas está honrando esta comunidad vibrante al realzar a los individuos que son marcadores de esta cultura colectiva.
La comunidad Latinx-Hispanica está compuesta de hilos entrelazados, a su vez arraigados, en una tradición compartida por más de 20 países. No existe una historia singular Latinx-Hispánica, es por eso que Adidas apoya y se involucra con las historias interconectadas de las personas que conforman los matices de esta extensa cultura. Estas historias pueden ser tan simples como el origen de una taza de café o siendo un lente que refleja su comunidad el espacio que preserva lustrosos textiles andinos en Colombia.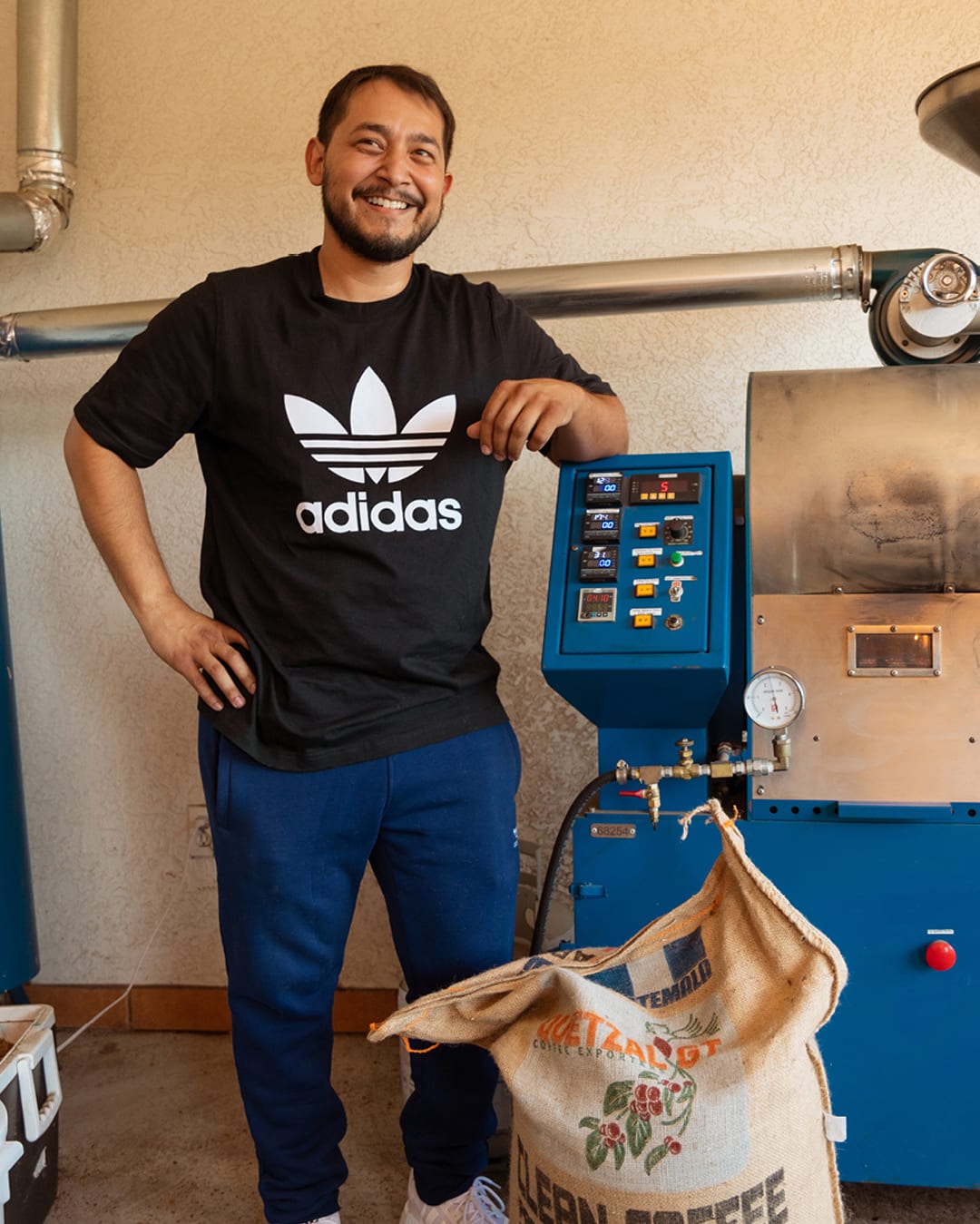 Daniel Olivares, owner of El Cielito Café, went from boxing to entrepreneurship, rallying for representation of Latinx cultures and ethical farm relationships in an increasingly gentrified Los Angeles.
Para Danny Oliveras, dueño de un café mexicano-americano con sede en Los Ángeles, esto ha significado recuperar la presencia de sus raíces. Oliveras vio la desconexión creada por la gentrificación e implementó un enfoque proactivo para amplificar la importancia de ver la delineación de esa taza de café. Cuando abrió su propia tienda, se dio cuenta de que "las cafeterías eran realmente algo a lo que la gente le temía porque era algo que implicaba la gentrificación. Traía muchos cambios a ciertas comunidades que la poblacion realmente no favorecía ni quería. Entonces, lo primero que hice, fue realmente mostrarle a la gente que 'Oye, vengo en paz' ​​y qué mejor manera que abrir una especie de centro comunitario y abrirlo para ellos ".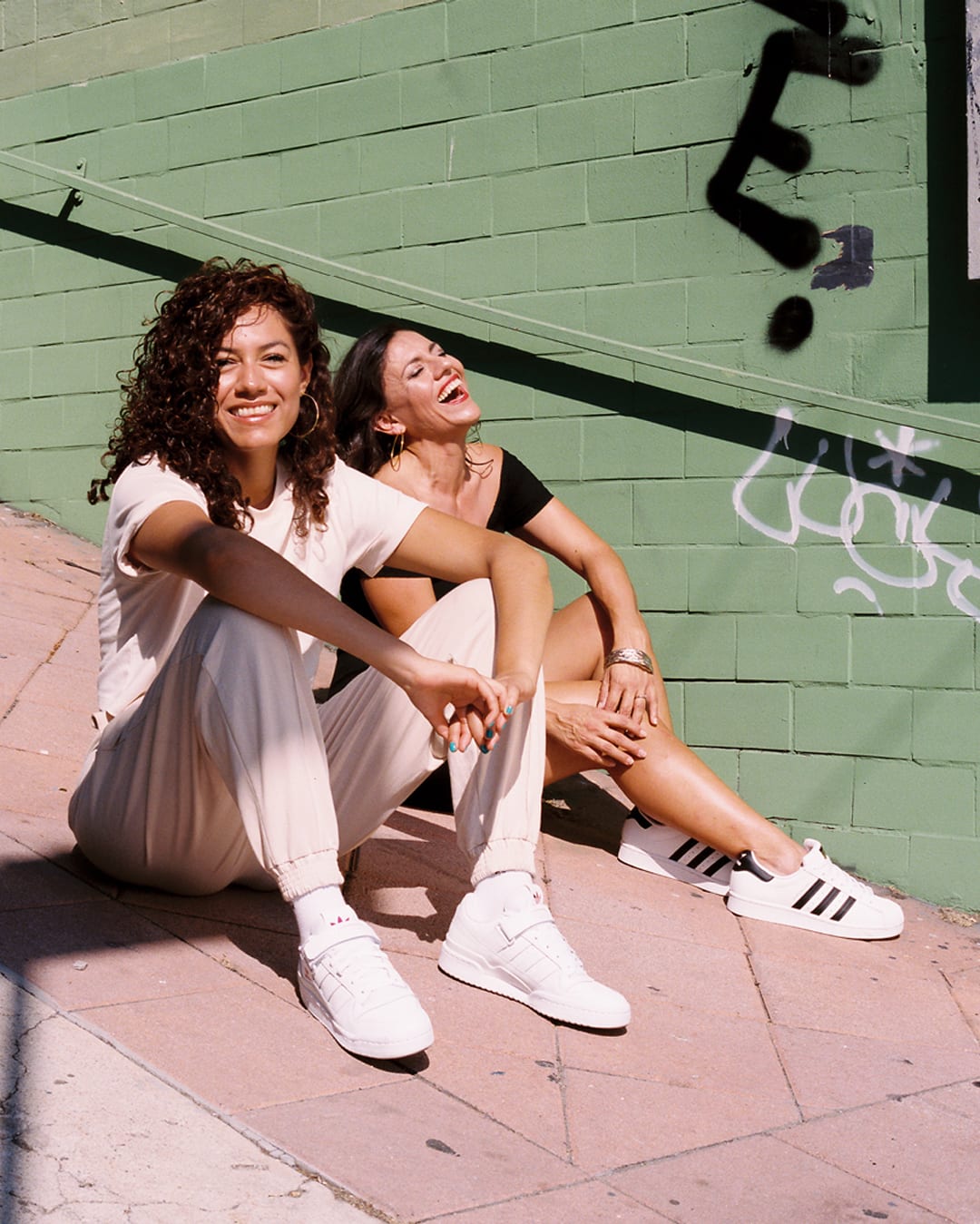 Founded in 2016 to mobilize the Latinx community ahead of the presidential election, LA-based Ana Sheila and Brenda have now developed Tamarindo Podcast into a powerful platform discussing topics of self-love, advocacy, and representation.
Conectarnos con nuestra comunidad es la razón fundamental por la cual muchos emprendedores creativos empiezan todos su proyectos o comienzan sus propio negocios. Brenda Gonzalez y Ana Sheila Victorino, ambas Mexicanas que ahora llaman a Los Ángeles su hogar,  han comenzado su podcast Tamarindo en el 2016 , con la principal meta "de movilizar votantes latinx para las elecciones presidenciales" . A raíz de esto vieron florecer su podcast como una plataforma que ofrecía a la comunidad un espacio " con conversaciones y eventos centrados a la intercesión de la defensa y amor propio". Paralelo a Tamarindo, el podcast Moneda Moves, movió la comunidad a través de conversaciones relacionadas al tema financiero. Nacida y criada en Chicago, Lyanne Alfaro se sintió en sintonía con sus raíces Mexicanas y eligió "ver el mundo a través de una óptica de cambio monolítico percibido y relacionado a la comunidad Latinx, desafiando nuestra relación con el dinero pero también incrementando visión alrededor de las herramientas, recursos, y maneras en que ya tenemos increible poder económico. "
La cultura Latinx-Hispánica da forma a su creatividad e impulso únicos. Siendo colombo-peruana, Stephanie Aliagas vio la necesidad de crear una red de apoyo para otros latinx creativos y mujeres de color mediante la producción de fanzines para mostrar su arte y escritura.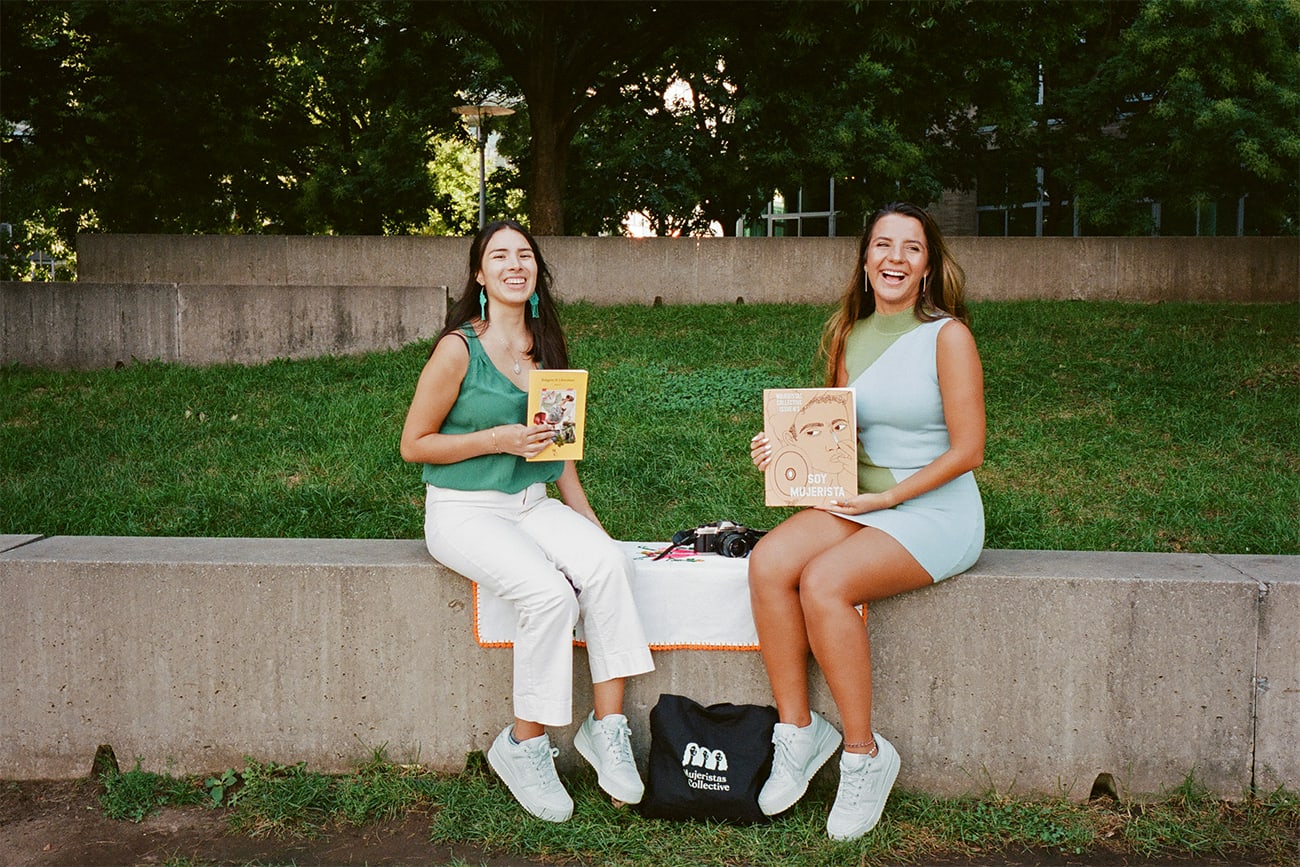 Queens, NY based Mujeristas Collective was established to provide a platform for people, specifically WOC, to have a safe space to share their experiences through art.
Tallar un espacio proactivo fue exactamente la meta para Aliagas que enfundo Mujeristas Collective- "Yo aprendí teología de mujeristas o Mujerismo (feminismo en Latino America) y me sentí vista y escuchada por primera vez en un movimiento feminista. Esto me inspiró a crear Mujeristas Collective como respuesta directa a la falta de espacio en la comunidad donde las mujeres Latinas pudiesen conocer y crear arte centrado en nuestras identidades y culturas".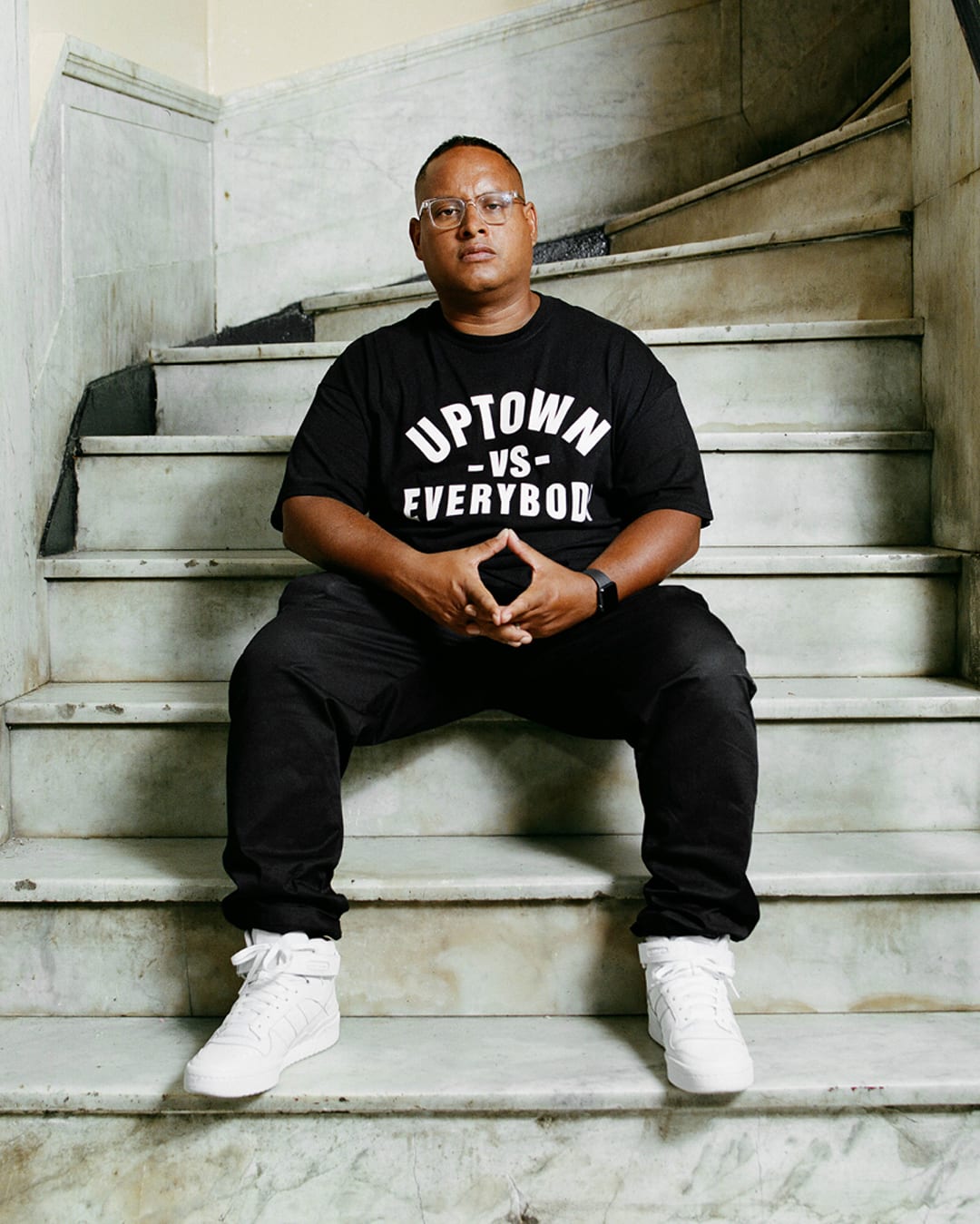 Led Black founded the digital hub Uptown Collective to highlighting the businesses, arts, events, and stories in and around Washington Heights and make community accessible.
En adidas, apoyamos a los soñadores que invirtieron en llevar su cultura a la vanguardia. Led Black de Uptown Collective proviene de Washington Heights como un pilar hipervinculado de la comunidad cuya madre le enseñó que hay fuerza en saber de dónde vienes. Quería replicar el vínculo comunal en la forma en que su madre cocinaba para el vecindario "así que de alguna manera ella recreaba a RD aquí y una manera de unir a la comunidad y eso es lo que hago con Uptown Collective". El anhelo por la calidez de la propia cultura lo demuestra un asociado minorista de adidas y receptor de DACA, Juan Camilo Trejos, quien reflexiona sobre la felicidad que le da cuando entran otros clientes latinx y pueden compartir momentos "Disfruto hablar español para averiguar qué es exactamente lo que buscan mientras están en la tienda.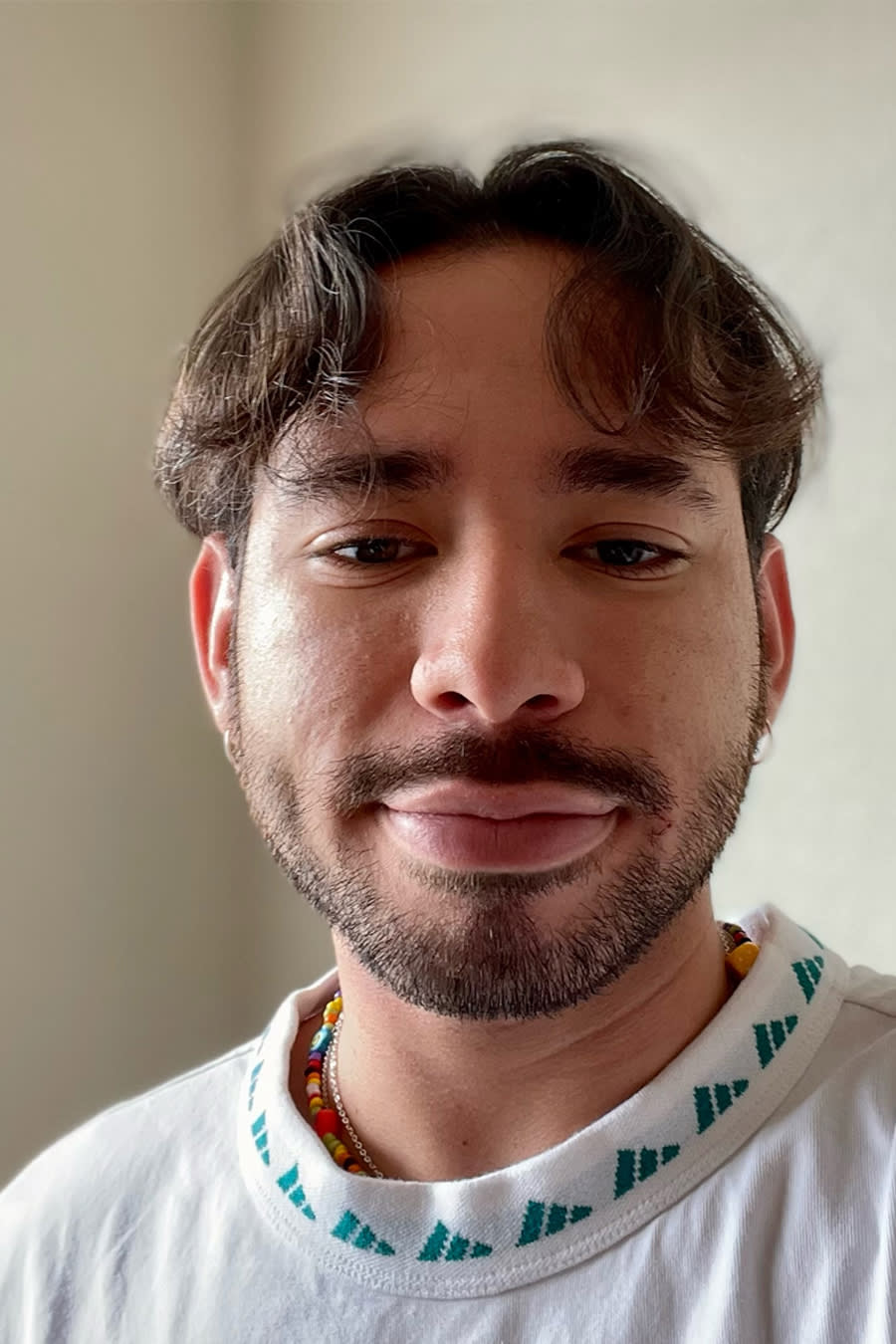 Estar orgulloso de ser Latinx/Hispanos es involucrarnos con otros en el trabajo y compartir el linaje que caracteriza nuestro círculo cultural.Una sociedad que está llena de invitaciones a vecinos para comer arepas y abrazarnos con emoción al ver un triunfo en la Copa América.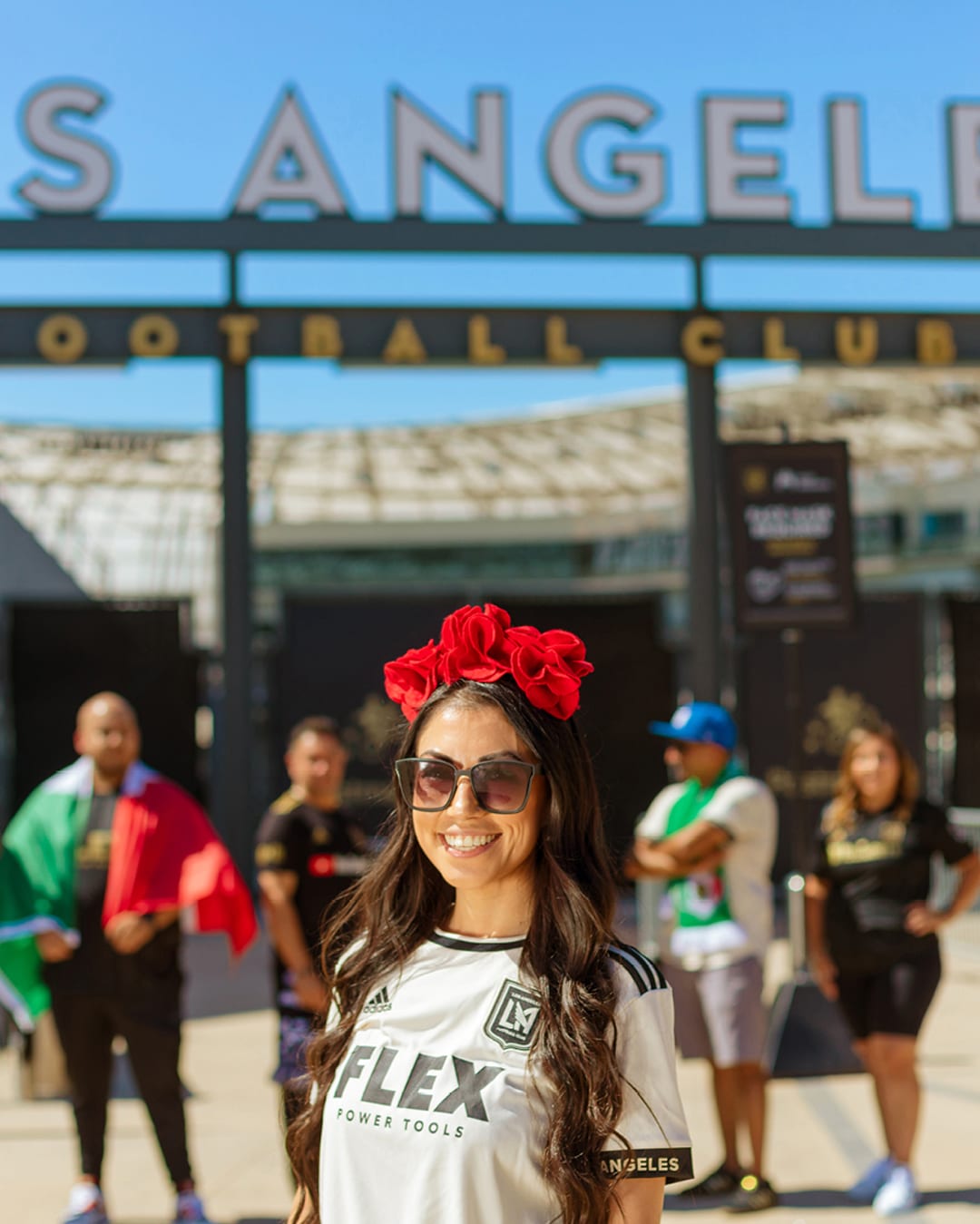 The LAFC 3252 stays true to a mission of unifying futbol fans, providing an inclusive space for supporters, and giving back to the LA community.
La historia Latinx es una muestra exuberante de abundancia conectada a través de una historia de resistencia. Por ejemplo, Mayra Stevenson de LAFC 3252, una unión independiente de 8 diferentes grupos patrocinantes de Los Angeles Football Club que son compuestos por  miembros Hispanos y Latinx. Stevenson refleja la misma resiliencia como su mamá que emigró de México sin hablar inglés y fue a la escuela y ahora se retirara el próximo año. Stevenson afirma," Yo quiero mi legado que sea como la de mi mama, con trabajo duro y demoledor, todo es posible."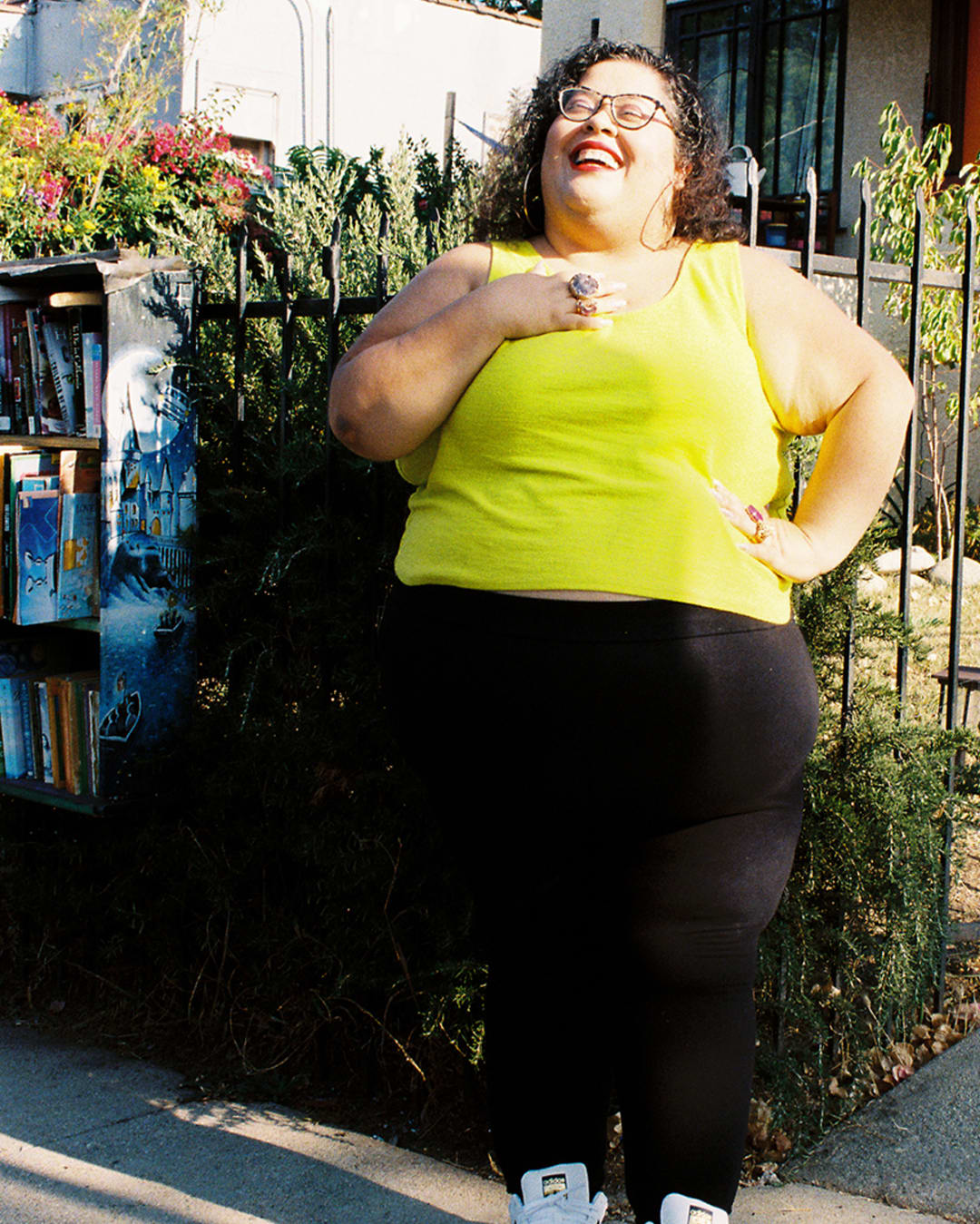 El legado viene en muchas formas, expandiéndose de generación en generación. Esto viene de la robusta energía de nuestras abuelitas, mostradas a nosotros cuando trabajan tarde y noche y crían a nuestras familias con compasión, ternura y la mirada dura ocasional en la mesa de cocina. Esto viene en la manera que nuestros padres estudiaron inglés con gratitud y diligencia con sueños que sus hijos no deberían experimentar con los mismos sacrificios.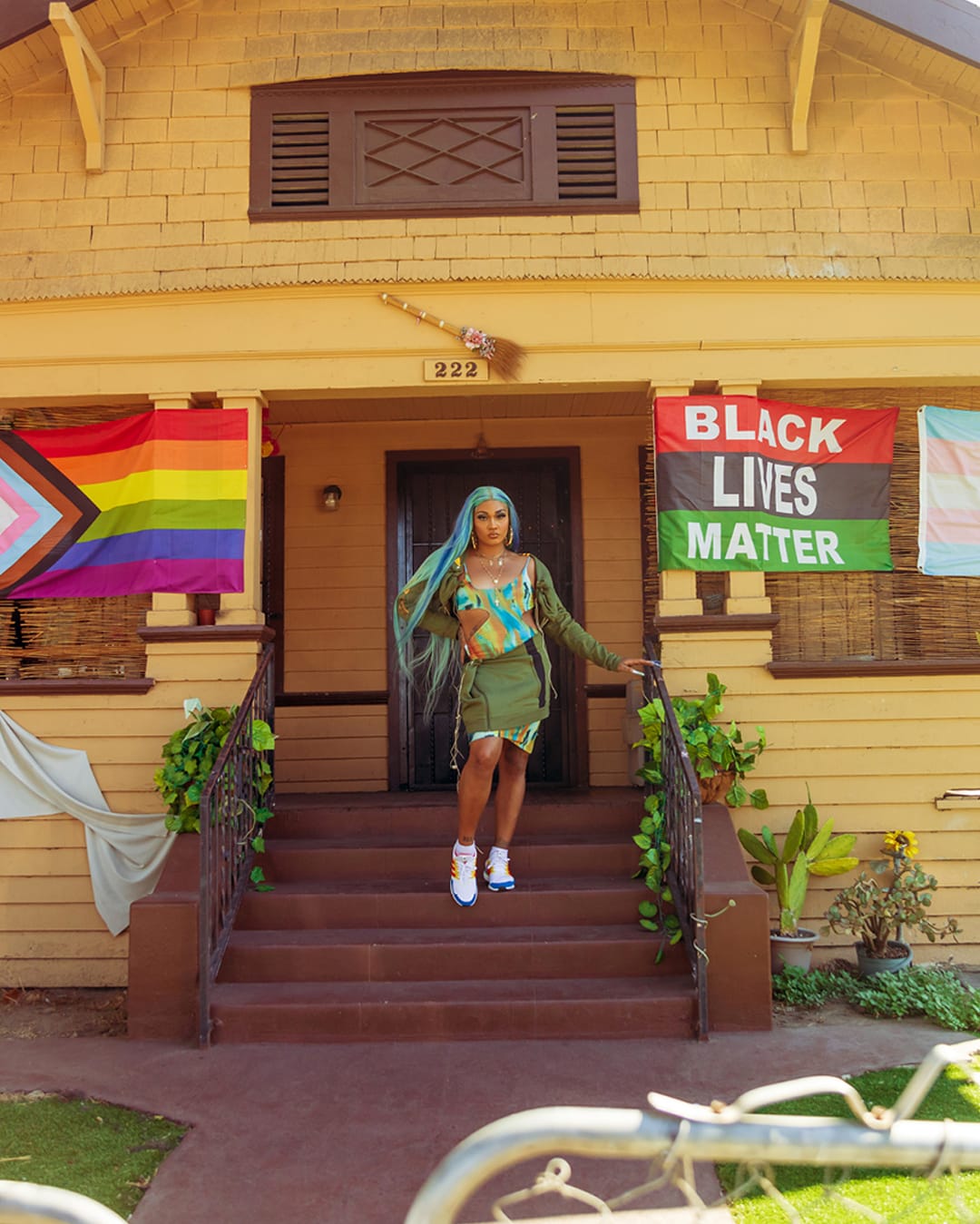 Uno puede hacer que el cambio sea perceptible y proviene de los soñadores que lideran colectivamente el movimiento. "Esfuerzos tangibles", como lo expresa el escritor y artista Bay Davis, son los "talleres, las conversaciones, las leyes, el financiamiento, la atención médica, la vivienda, los marcadores de género y los documentos gubernamentales" que nos permiten borrar la obstrucción de la representación escasa.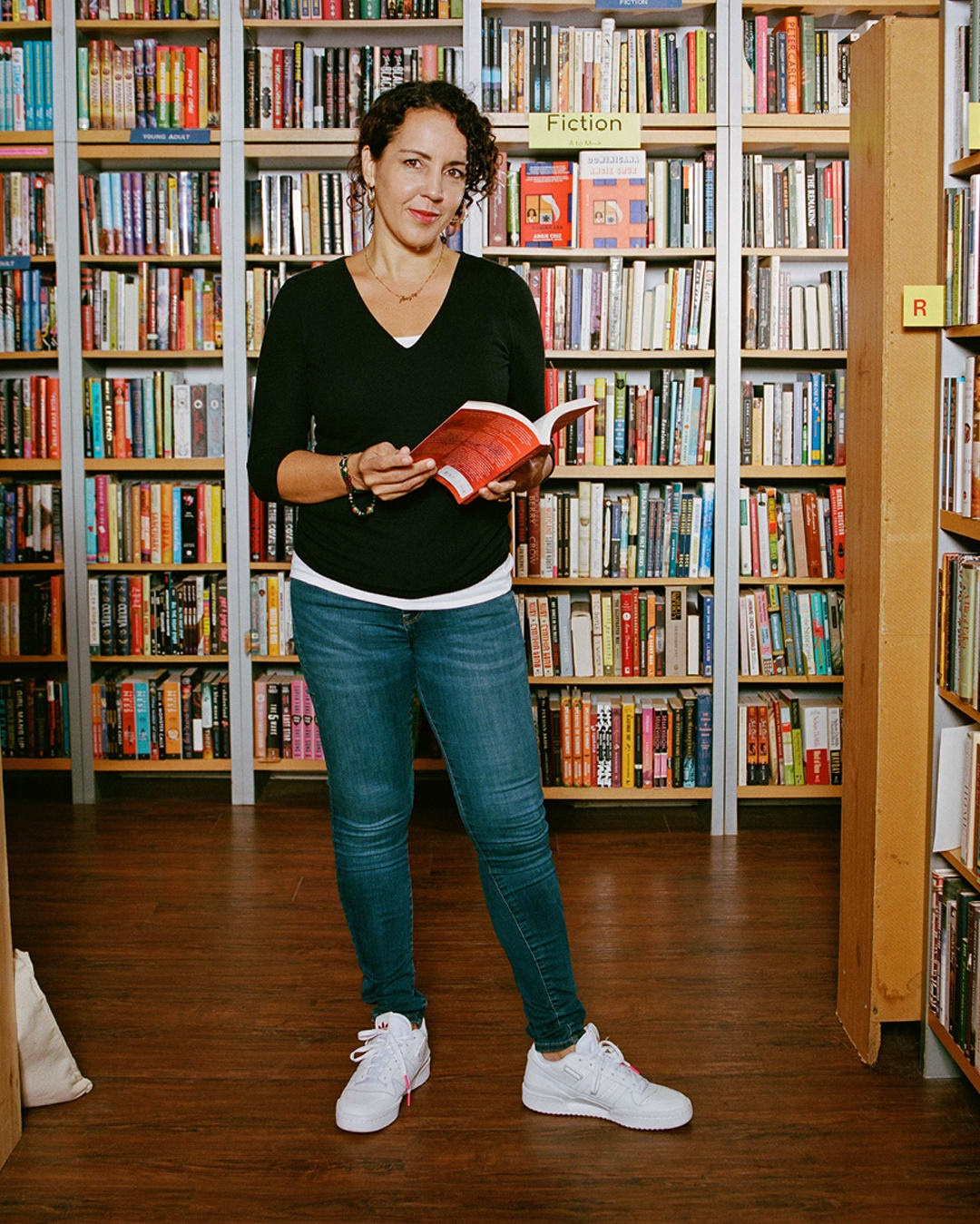 Aunque esfuerzos individuales dentro la comunidad generan momentos de cambio, esto no es suficiente. Angie Cruz, escritora dominicana-americana quien representa Washington Heights, interpone el acercamiento lento confirmando "Los cambios sociales son una constante de trabajo.", a través de las compras de "libros locales y apoyando negocios que reinvierten en nuestras comunidades." Uno puede ser un cambio perceptible.
Mujeristas Collective, El Cielito, Uptown Collective y LAFC 3252 son solo algunas de las comunidades a las que honramos en adidas, por romper limitaciones y seguir sus sueños. Como dijo Sonia Sotamayor, "La latina que hay en mí es una brasa que arde por siempre". - que ese emperador brille para siempre e inspire a las generaciones futuras. Pa 'lante mi gente!
Para conocer más historias durante el mes de Herencia Latinx/Hispana yunirse a nosotros en la celebración de estas narrativas, siga a adidas NYC y adidas LA en las redes sociales.
Stay Updated
Be the first to know all about stories, launches, and events.