HHM 2021: adidas Celebrates the Diverse Cultura Within The Latinx/Hispanic Community
This Latinx/Hispanic Heritage Month, adidas is honoring this vibrant community by highlighting the individuals that are markers of this collective culture.
The Latinx/Hispanic Community is composed of interwoven threads based on tradition and shared by over 20 countries. There is no singular Latinx/Hispanic story. That's why adidas supports and engages with the interconnected stories of the people that make up the nuances of this extensive culture. A culture whose artistry is abundant from poetry in Uruguay, to mezquita architecture, to lustrous Andean textiles in Colombia. These narratives can be as simple as the origin behind a cup of coffee.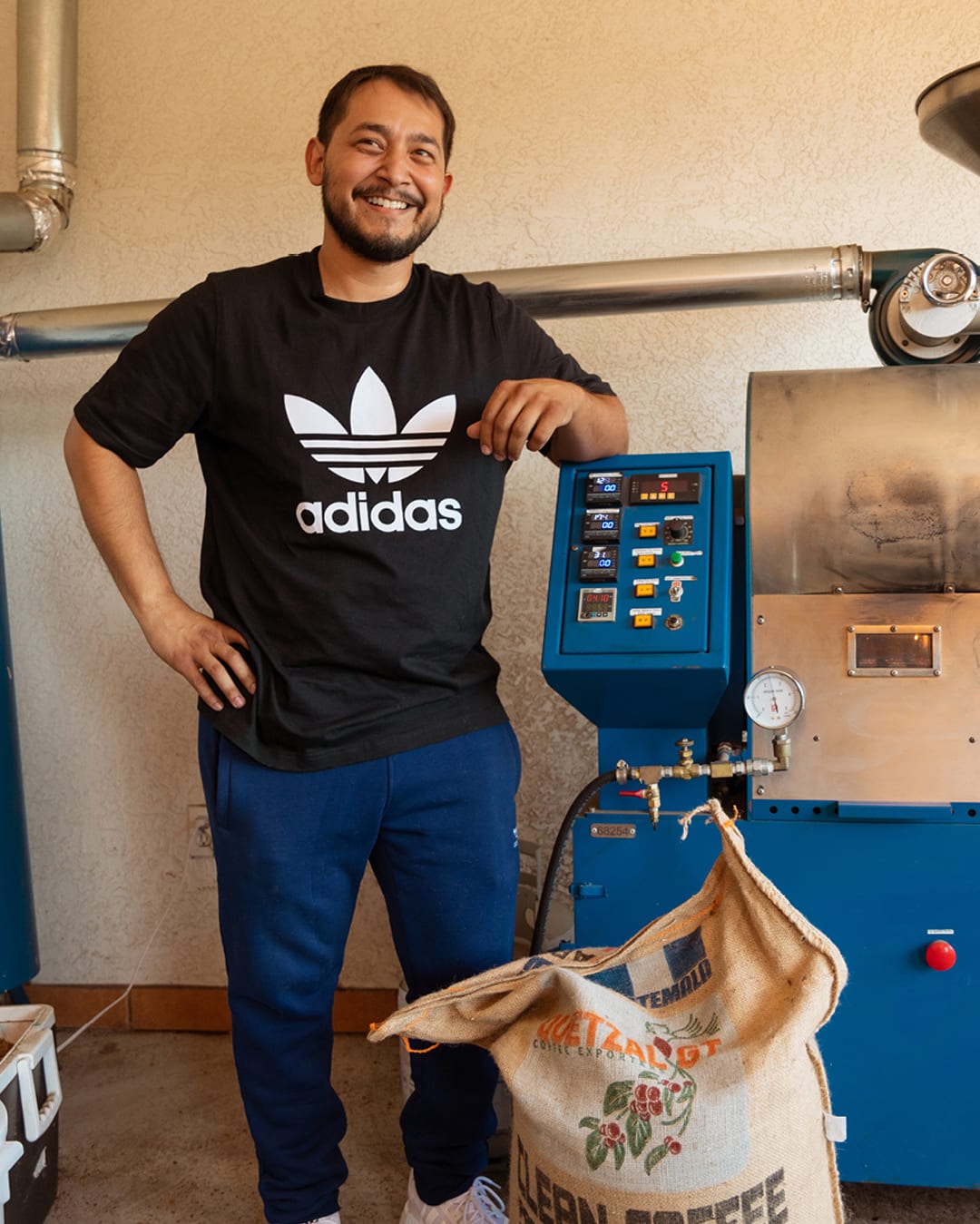 Daniel Olivares, owner of El Cielito Café, went from boxing to entrepreneurship, rallying for representation of Latinx cultures and ethical farm relationships in an increasingly gentrified Los Angeles.
For Danny Oliveras, a Mexican American cafe owner based in Los Angeles, this has meant reclaiming the presence of his own history. Oliveras saw the disconnect created by gentrification and implemented a proactive approach to amplify the importance of seeing the delineation of that cup of coffee. When he started his own shop, he realized that "Coffee shops were really something that people were afraid of because it was something bringing that gentrification in. It was bringing a lot of changes to certain communities that people didn't really favor or want. So the first thing that I did, I really wanted to show people that 'Hey, I come in peace' and what better way than to open up a kind of community center and open it to them."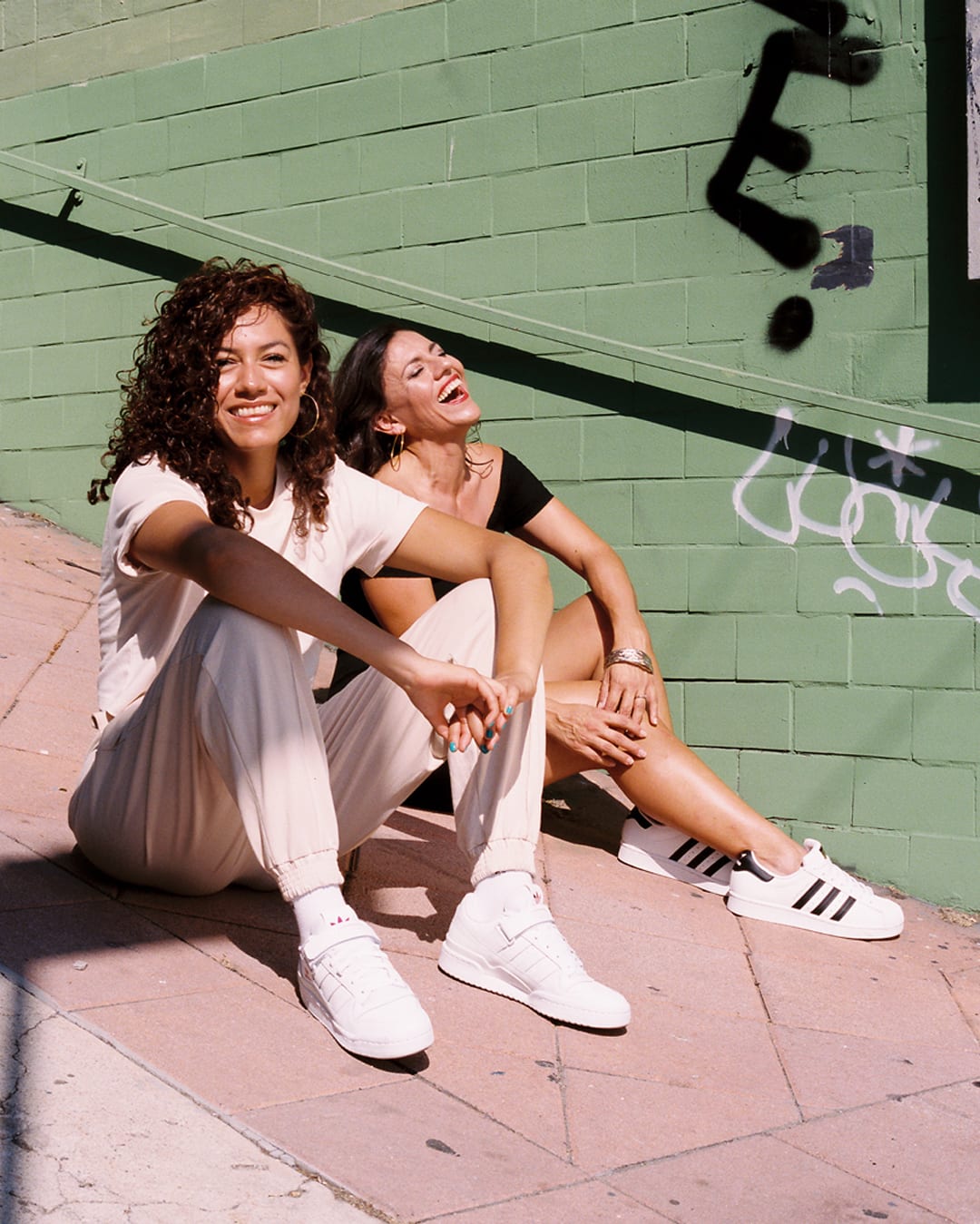 Founded in 2016 to mobilize the Latinx community ahead of the presidential election, LA-based Ana Sheila and Brenda have now developed Tamarindo Podcast into a powerful platform discussing topics of self-love, advocacy, and representation.
Connecting with the community is fundamentally the main reason why so many creatives start most of their projects or launch their own businesses. Brenda Gonzalez and Ana Sheila Victorino, Mexican natives who now call LA their home, started their podcast Tamarindo back in 2016 with the initial goal to "energize Latinx voters ahead of the presidential election" and watched it flourish to a platform that offered the community "powerful conversations and events are centered on the intersection of advocacy and self-love". Parallel to Tamarindo, the podcast Moneda Moves empowers the community through having conversations revolving around the topic of money. Born and raised in Chicago, Lyanne Alfaro felt intune to her Mexican roots and chose to " look at the world through this lens to change monolithic perceptions about our Latinx communities, challenge our relationship with money but also to increase visibility around tools, resources and ways that we already have incredible economic power. "
Latinx/Hispanic culture informs its unique creativity and drive. Being Colombian-Peruvian, Stephanie Aliagas saw the need to create a network of support for other creative Latinx and women of color by producing zines to display their art and writing.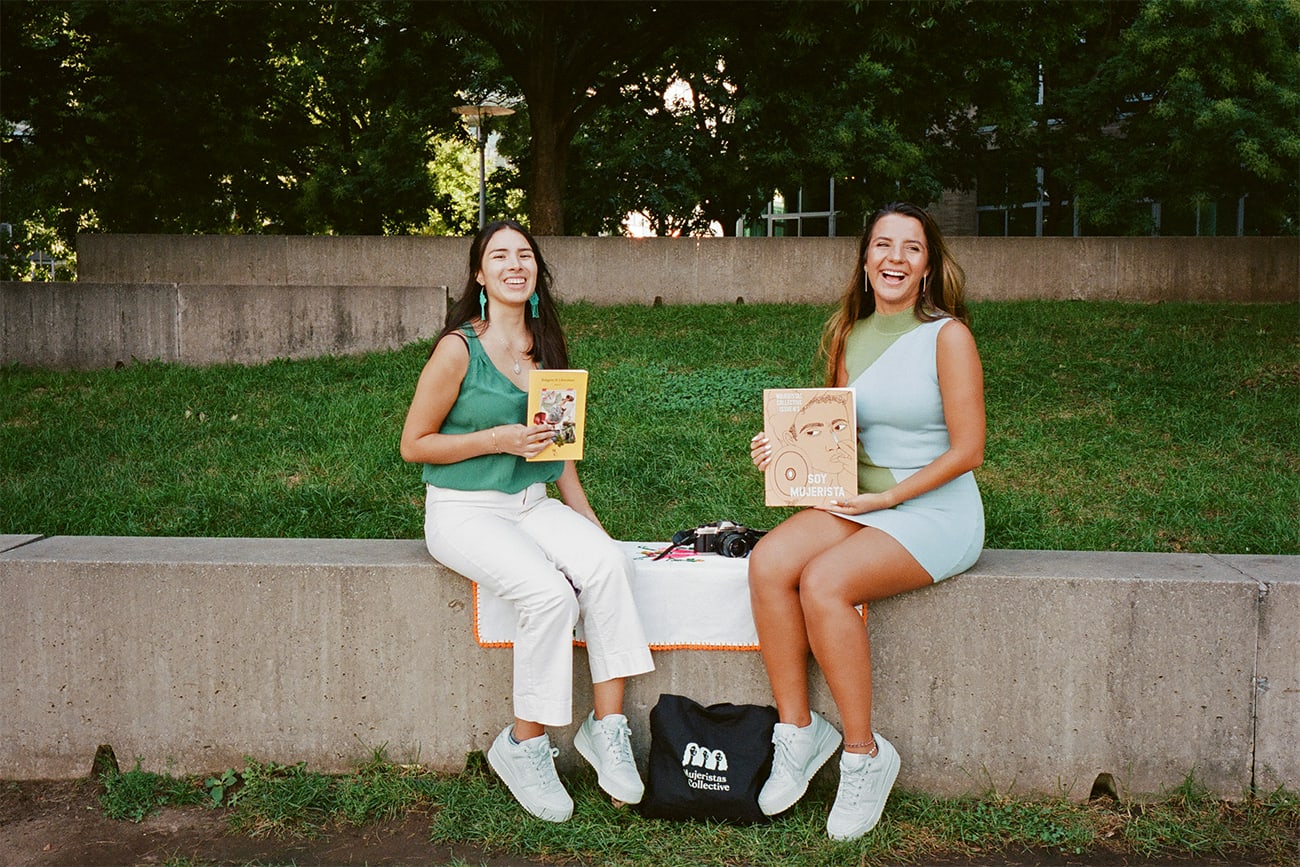 Queens, NY based Mujeristas Collective was established to provide a platform for people, specifically WOC, to have a safe space to share their experiences through art.
Actively carving out a space was exactly the aim for Aliagas who founded Mujeristas Collective- "I learned about mujerista theology or Mujerisimo (Latin American feminism) and felt seen and heard for the first time in the feminist movement. This inspired me to create Mujeristas Collective due to the lack of space for Latinas to meet and create art that centers on our identities and cultures."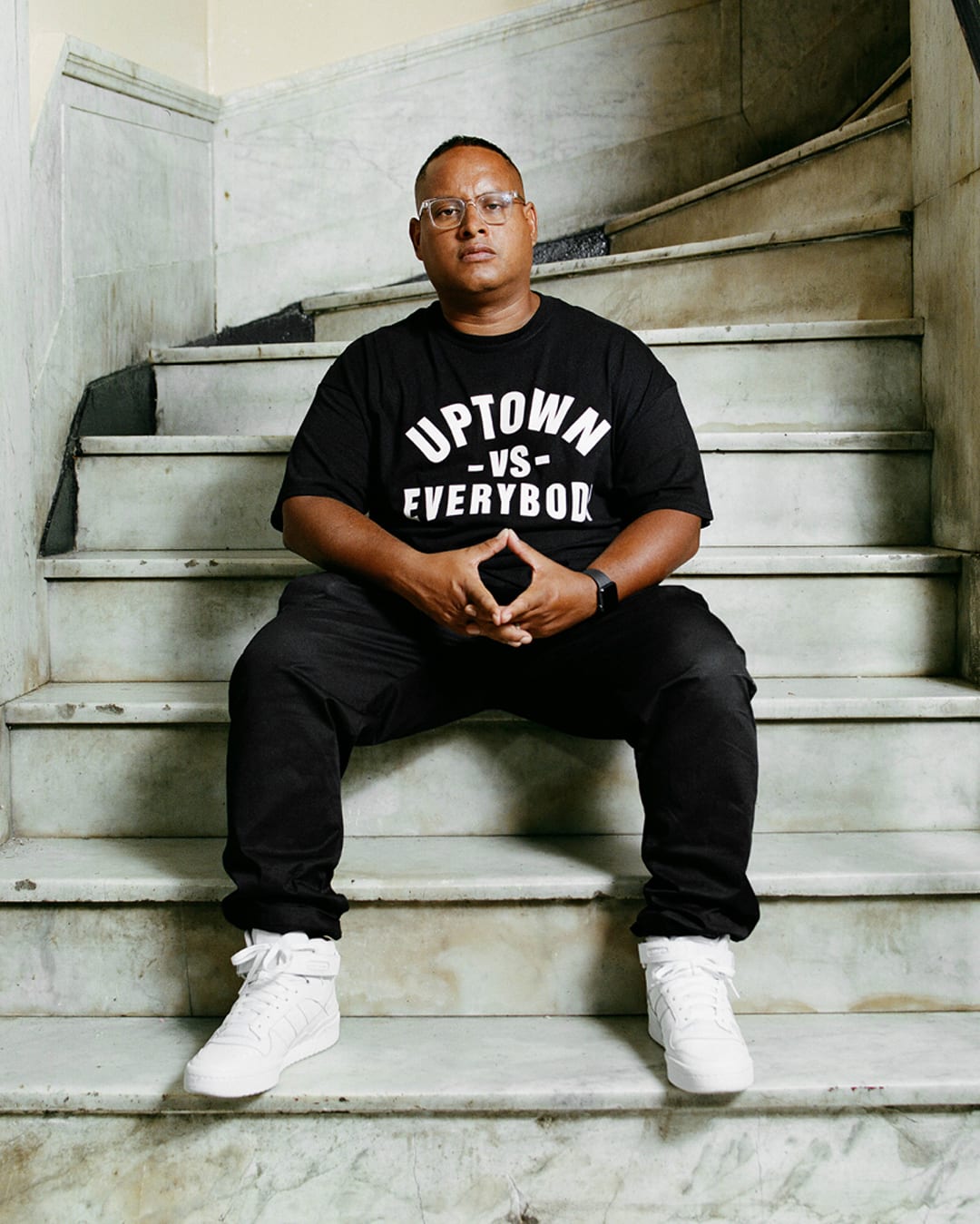 Led Black founded the digital hub Uptown Collective to highlighting the businesses, arts, events, and stories in and around Washington Heights and make community accessible.
At adidas, we support the dreamers invested in bringing their culture to the forefront. Led Black from Uptown Collective hails from Washington Heights as a hyper-linked pillar of the community whose mother taught him there's strength in knowing where you come from. He wanted to replicate the communal bonding in how his mother would cook for the neighborhood "so in a way it was her recreating DR here and a way of bringing the community together and that's what I do with Uptown Collective". Longing for the warmth of one's culture is showed by an adidas retail associate and DACA recipient, Juan Camilo Trejos, who reflects on the happiness it gives him when other latinx customers come in and they can share moments " I enjoy speaking Spanish to figure out what exactly they're looking for while in store".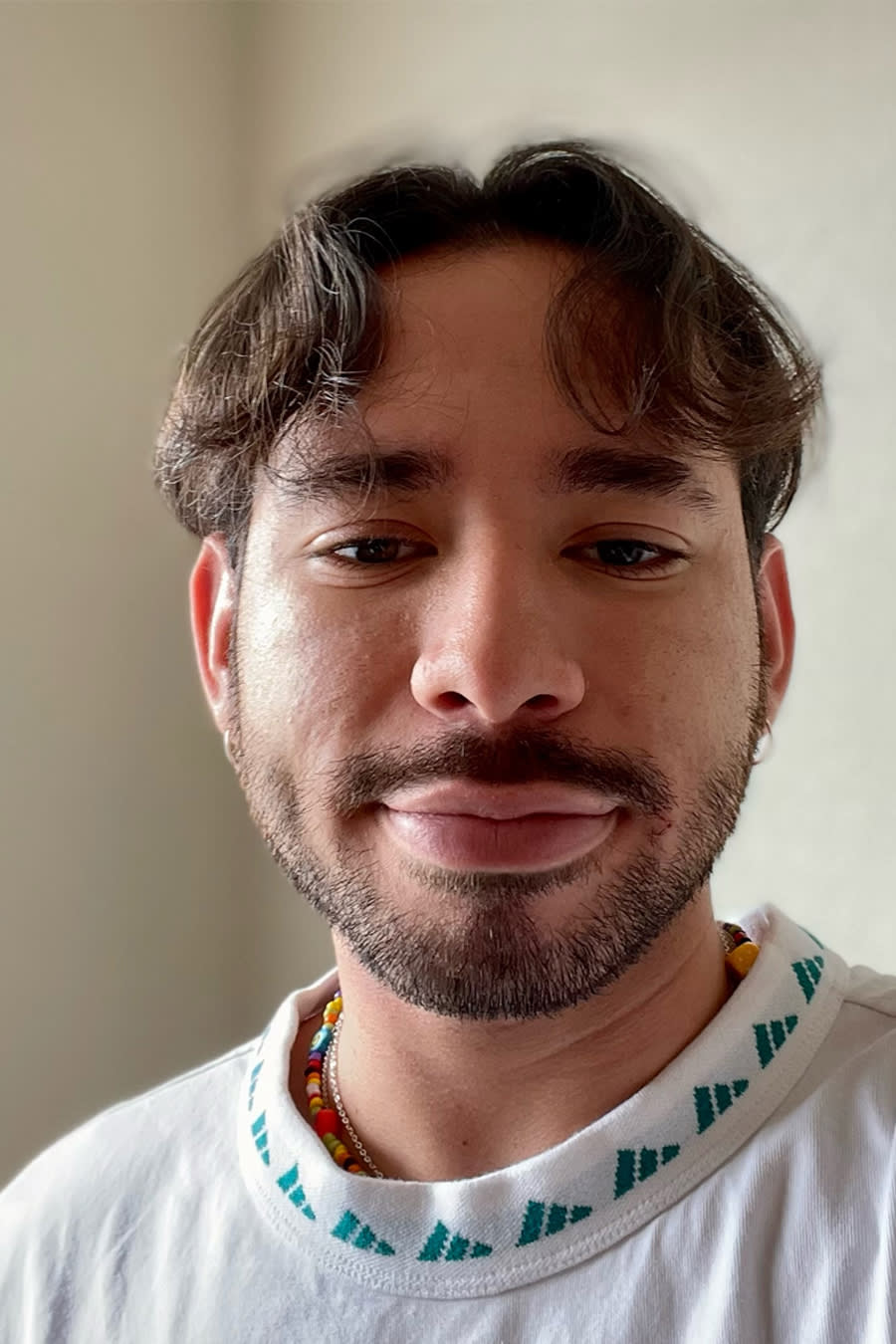 To be proud to engage with other Latinx/Hispanics at your place of work is the kind of pride and positive energy that characterizes this circle. A culture that is filled with inviting neighbors over for arepas and embracing with excitement when our favorite sports teams win.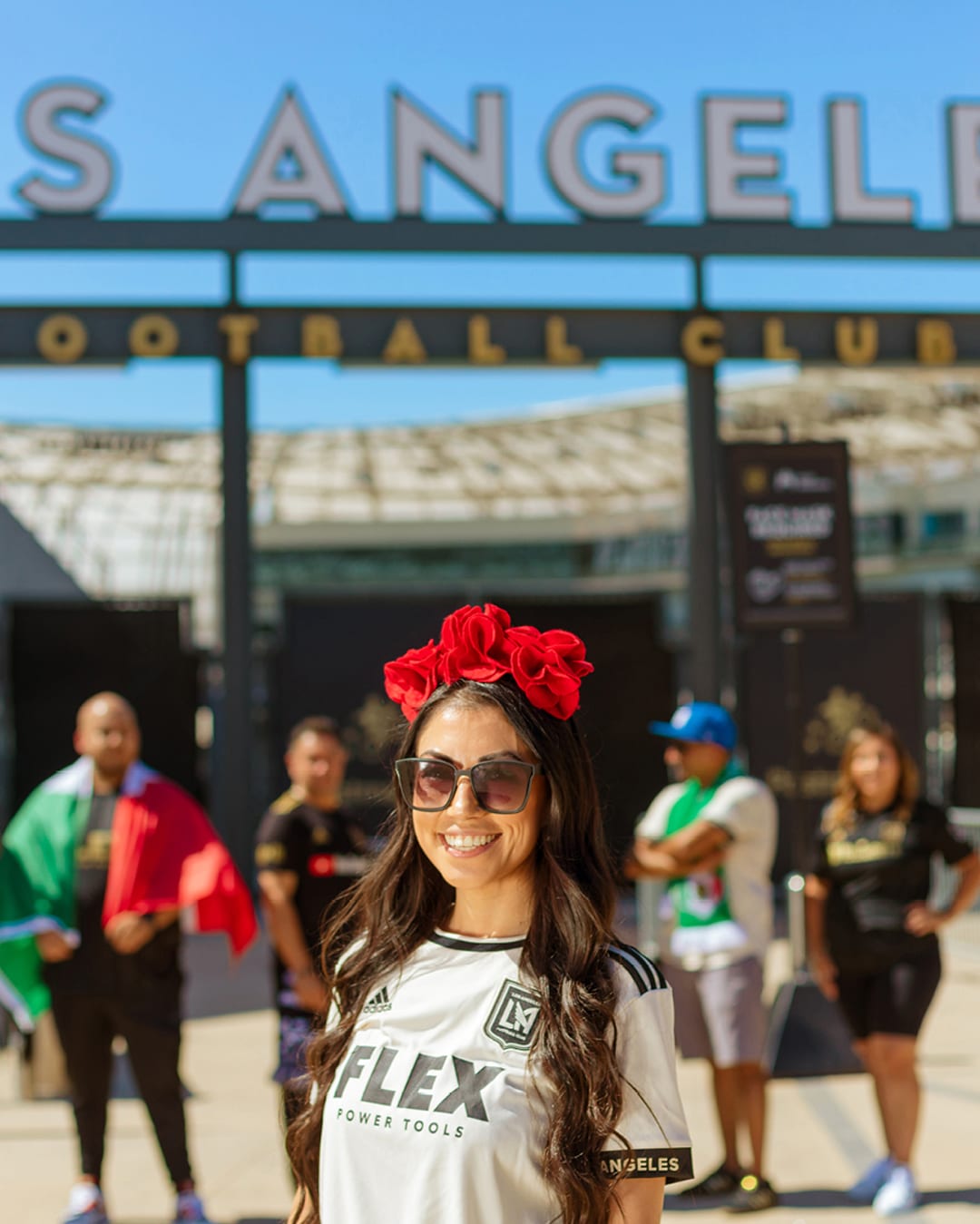 The LAFC 3252 stays true to a mission of unifying futbol fans, providing an inclusive space for supporters, and giving back to the LA community.
The Latinx history is a lush cornucopia connected through a history of resilience. Take Mayra Stevenson from LAFC 3252 an independent union of 8 diverse supporter groups for the Los Angeles Football club that's largely composed of Hispanic and Latinx members. Stevenson's mother, who is set to retire next year, immigrated to the U.S. without knowing English and put herself through school. It is this legacy of hard work to provide limitless possibilities that Stevenson affirms- "I want my legacy to be like hers, that with hard work and grind, anything is possible."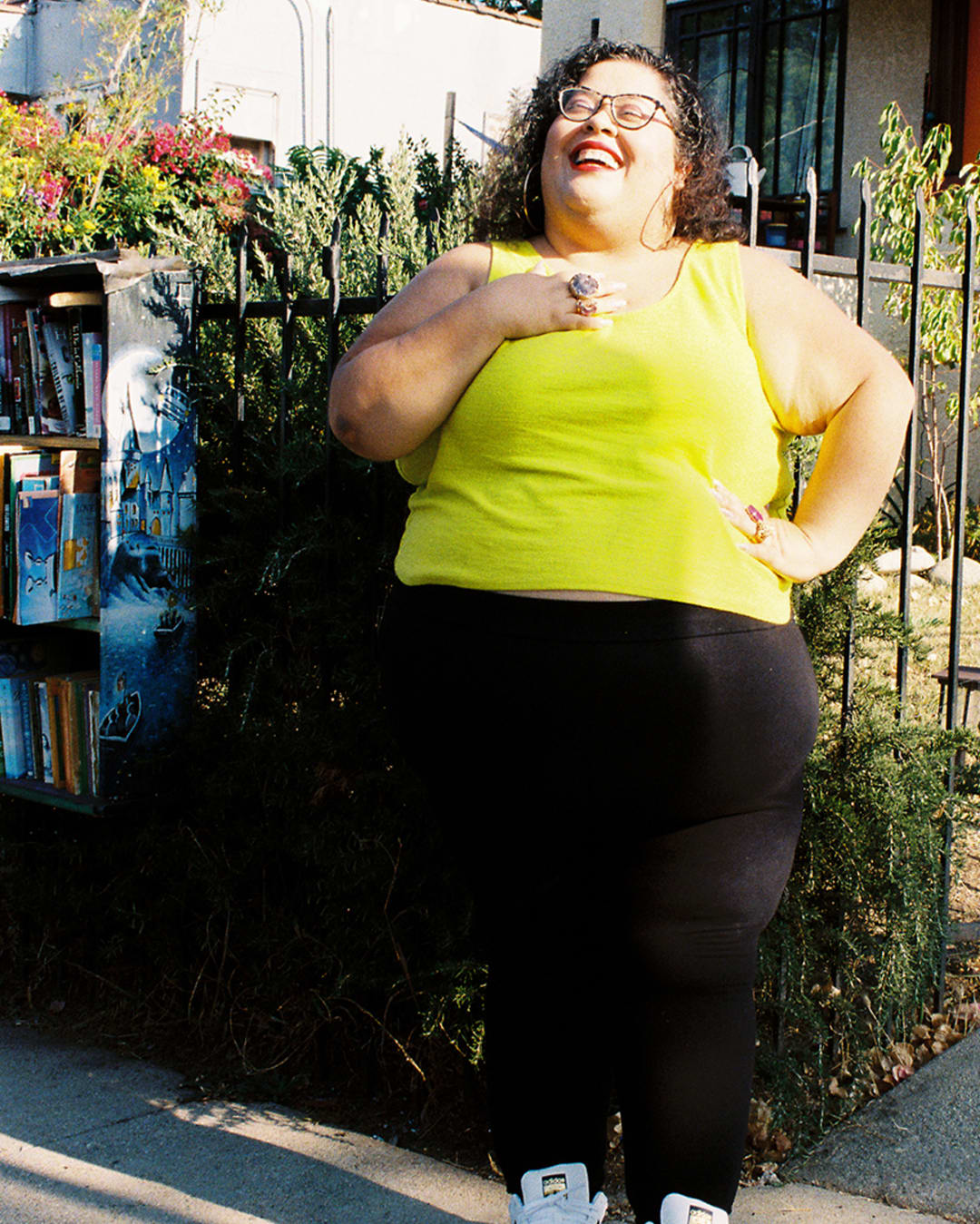 Salvadoran poet Yesika Salgado uses her writing to thoughtfully archive Hispanic family dynamics and capture the magic of diasporic heritage across the city of Los Angeles, emphasizing the importance of telling stories of those forgotten by mainstream media.
Legacy comes in many shapes and forms expanding from generation to generation. It's the same dedication to legacy that Salvadorian and La-based poet Yesika Salgado, mirrors. "I just want my people to know that our stories are worth being celebrated too. I want to claim the neighborhoods that held us, even if we no longer live in them, even if we've been pushed out. My legacy is my memories. I was here. We were here." The legacy requires confronting the past, present and the future simultaneously.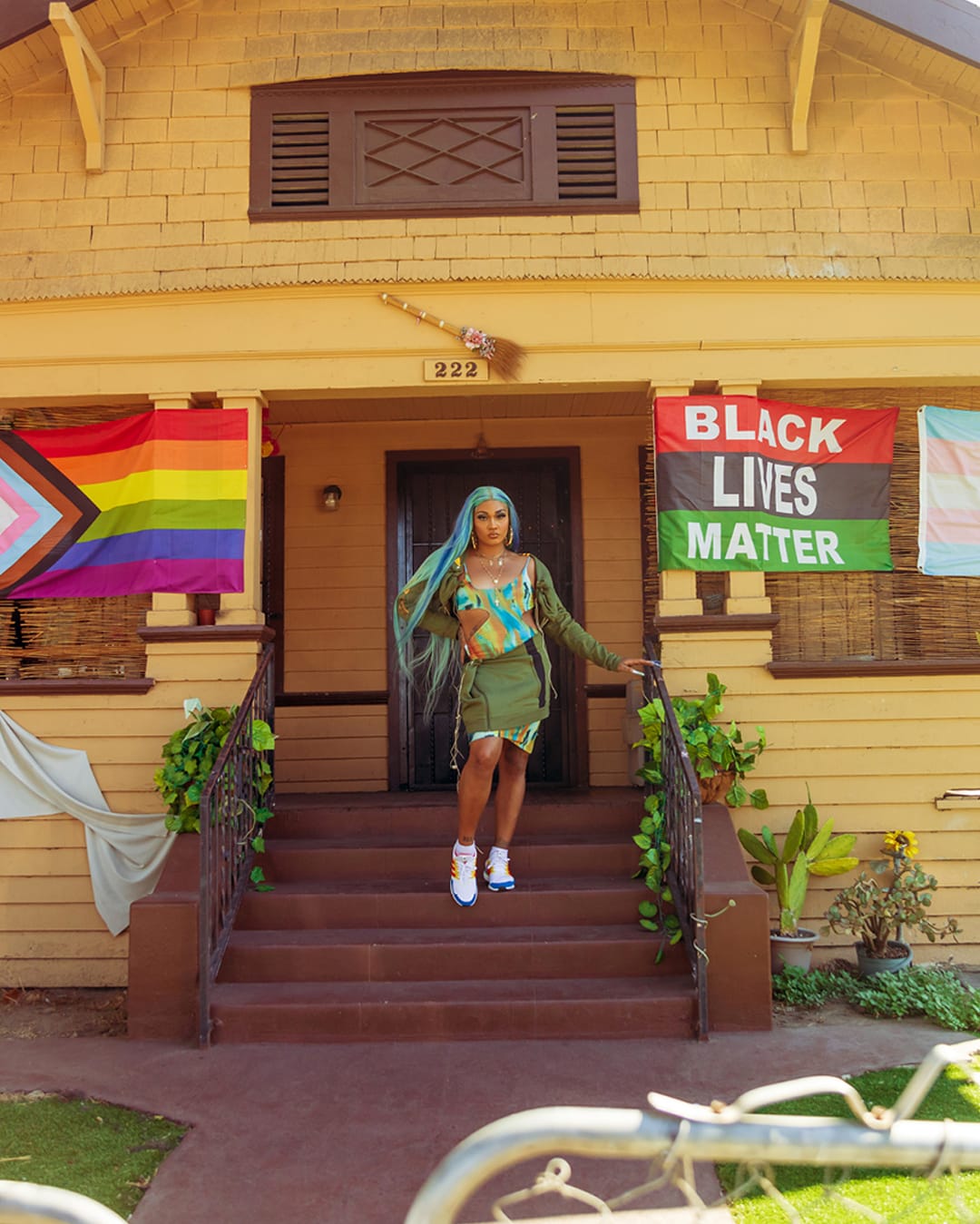 A multi-disciplinary Afro Latinx artist, Bay's work focuses on the liberation and support of low-income and trans community members in South Central LA.
One can make change perceptible and it comes from the dreamers collectively leading the movement. "Tangible efforts", as expressed by writer and artist Bay Davis, are the "workshops, the conversations, the laws, the funding, the healthcare, the housing, the gender markers and government documents" that allow us to expunge the obstruction of lacking representation.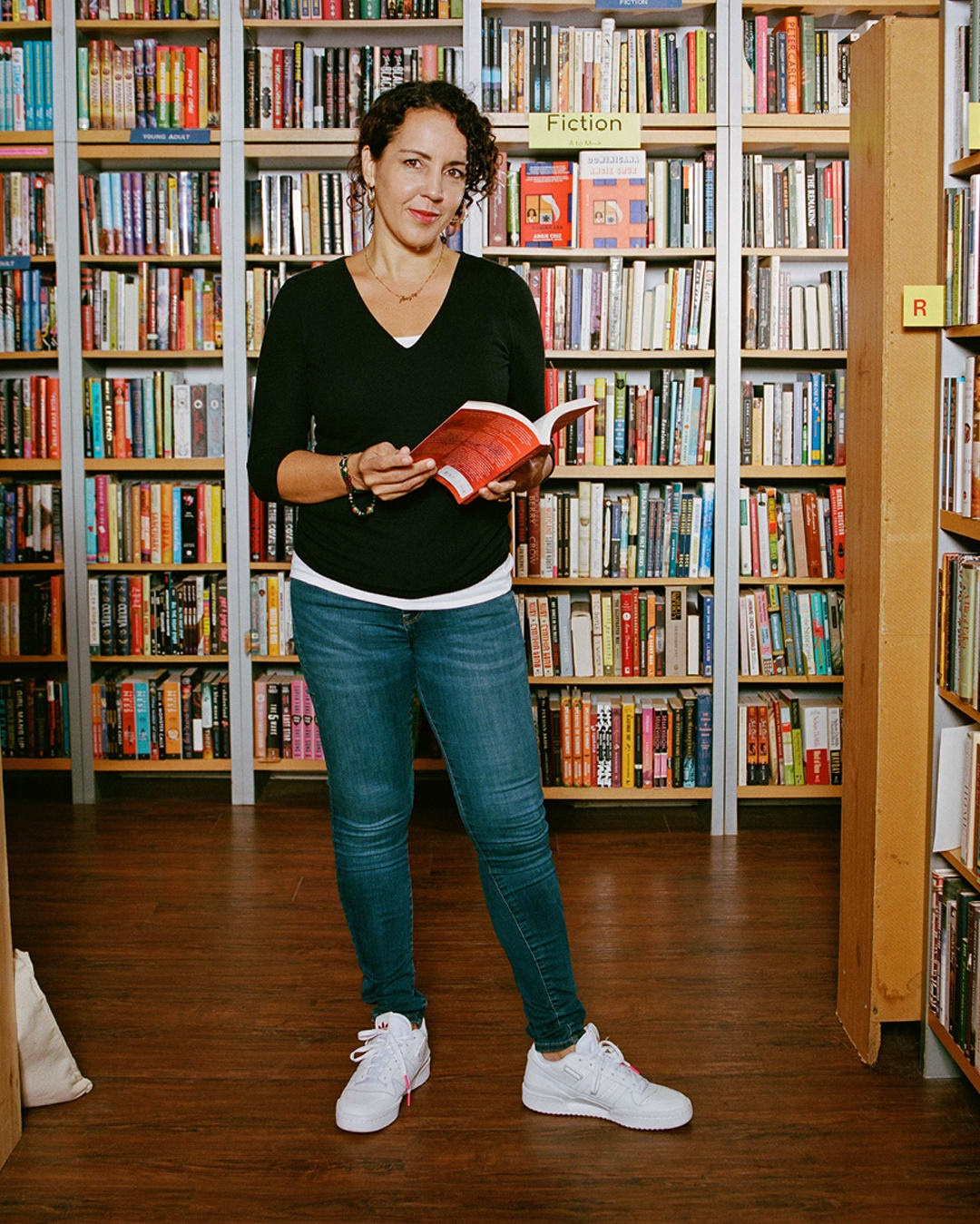 Angie Cruz is a Dominican editor, writer, and professor who aims to tell the stories of under-represented communities in New York City.
Individual efforts within the community generate momentum for change, they bring to fruition the goals of visibility and amplifying the Latin/Hispanic presence. Dominican American writer Angie Cruz who reps Washington Heights, confirms, "Social change is a constant work," through buying "books locally and support[ing] businesses that are reinvesting in our communities." 
Mujeristas Collective, El Cielito, Uptown Collective and LAFC 3252 are just a few of the communities we're honoring at adidas, for shattering limitations and following their dreams. As Sonia Sotamayor put it, "The Latina in me is an ember that blazes forever." - may that ember glow forever and inspire future generations to come. Pa' lante mi gente!
For more stories throughout Hispanic Heritage Month and to join us in celebrating these narratives, follow adidas NYC and adidas LA on social media.
Stay Updated
Be the first to know all about stories, launches, and events.