Outfit Inspiration: What to Wear to Play Tennis
Ready to hit the court in some fresh looks? Get inspired by Katrina Scott's go-to ideas for what to wear to play tennis.
What do Tennis Players Wear?
Picking a tennis outfit is all about style and comfort, and when those elements are in sync, your confidence will do wonders for your game. For professional tennis athlete Katrina Scott, she shines by keeping her outfits classic: "For practice I usually like to wear shorts and a t-shirt — something comfortable that I can move easily in. During matches I like to wear dresses or skirts because it really just gets me into the match mode, and the adidas skirts and dresses are really cute too."
There are lots of options to choose from, and here are some ideas that men, women and kids can use to put together the perfect ensemble. Be sure to check out the adidas tennis collections for the latest in sports apparel technology, including clothes made with recycled materials that help reduce plastic waste.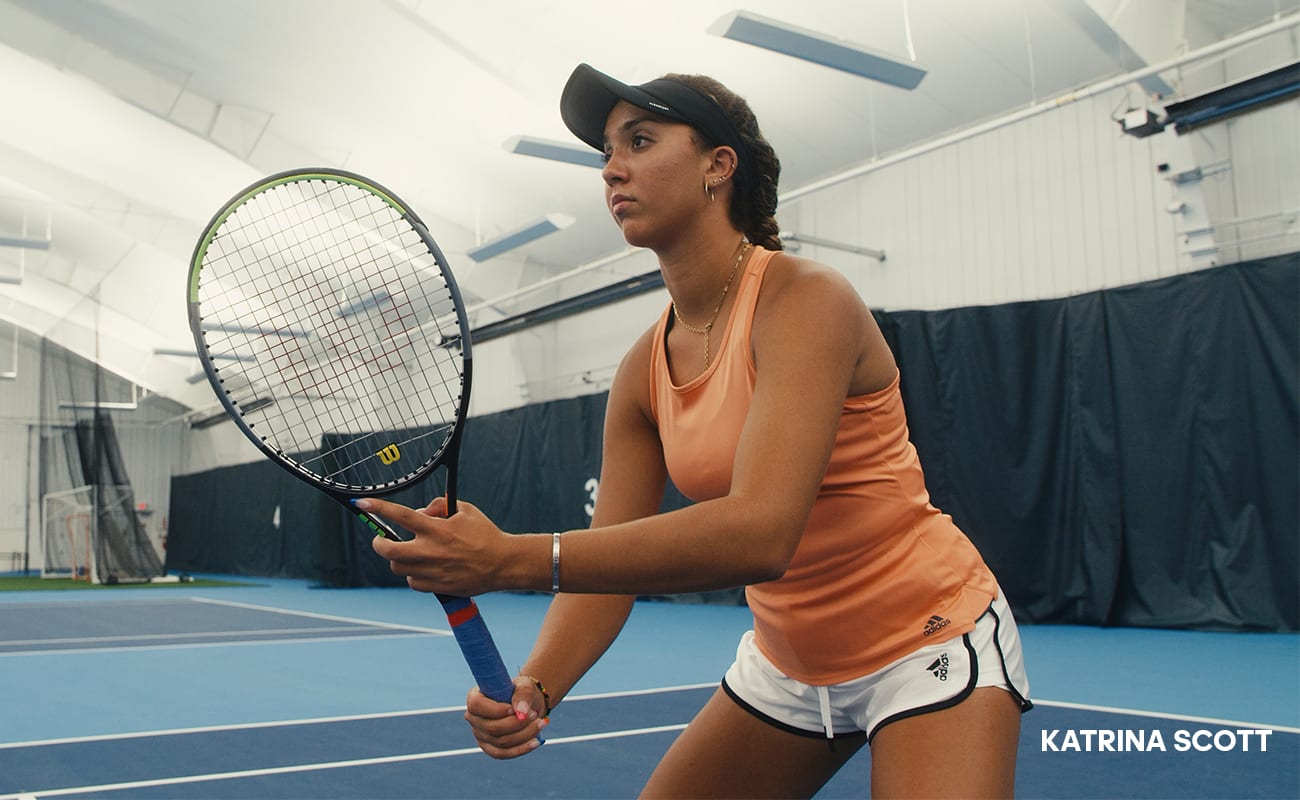 Shirt
Whether it's a sleeveless tank, a polo or a training tee, a t-shirt is the go-to top for most men's and women's tennis outfits. Find shirts made with sweat-wicking and cooling technology like adidas' AEROREADY, along with lightweight fabrics that offer breathability indoors and out. If you're playing outdoors in the fall or winter, wear a sweatshirt or light jacket to stay warm.
Shorts or Skirts
Shorts are a popular choice for both men and women, especially in a more casual environment. For a match or playing at a tennis club, women often opt for a skirt to pair with their t-shirt or tank top. Most tennis skirts have compression shorts built into them to help you feel secure and comfortable.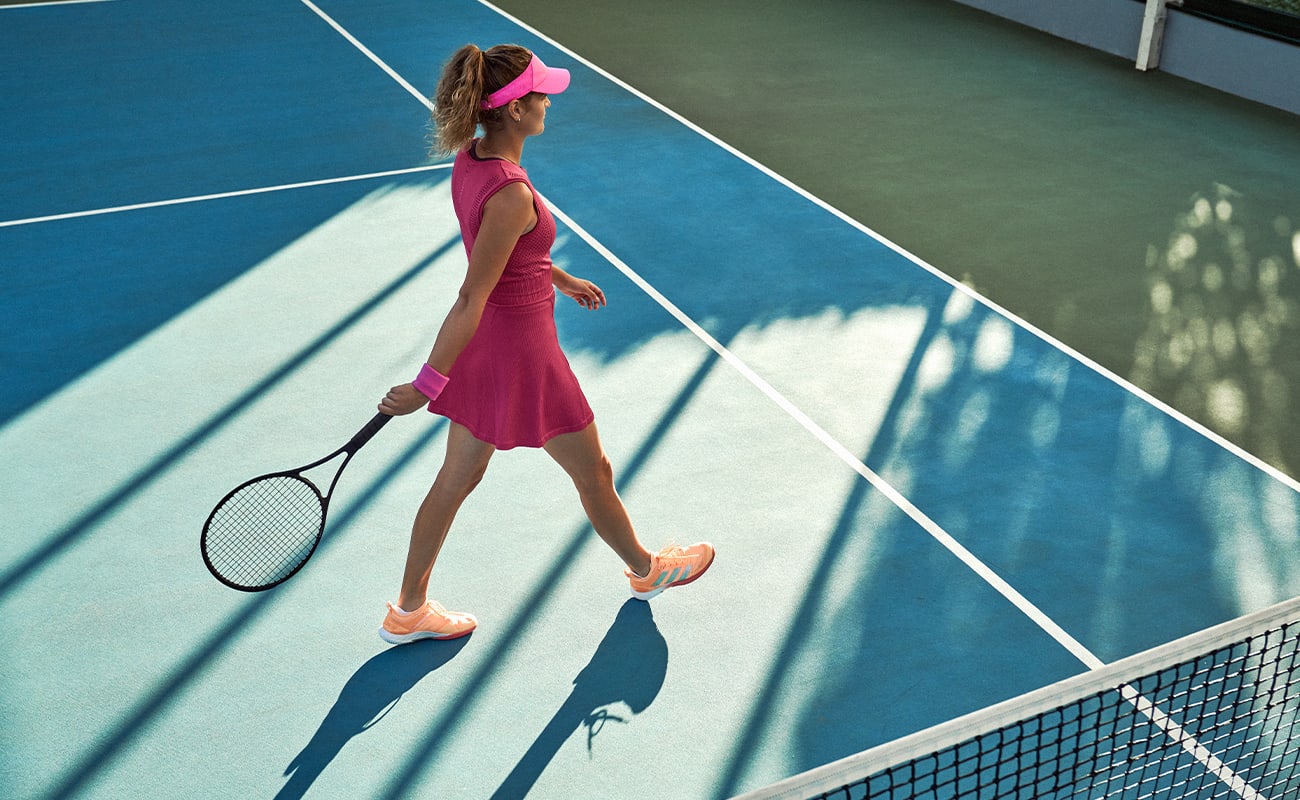 Dresses
Tennis dresses are popular among women in matches or tennis club members. With compression shorts built-in, they offer support, comfort and freedom of movement so you can play how you want.
Leggings
Tennis regulations have changed to allow women to wear leggings on the court with or without a skirt over the top. Leggings offer compression comfort and protection from the sun, creating more comfortable outfit options for women to choose from.
Shoes
Successful athletes rely on quick footwork, meaning what shoes you wear for tennis makes a big impact on your game. For Scott, sleek, lightweight shoes are where it's at; "I like to wear something comfortable that I feel stable in and that I can move well in. It's much easier to move when the shoes are more light and kind of slim." Midsole technologies like Boost, Bounce and Lightstrike keep adidas tennis shoes lightweight with supreme energy return — something that makes winning points a little bit easier.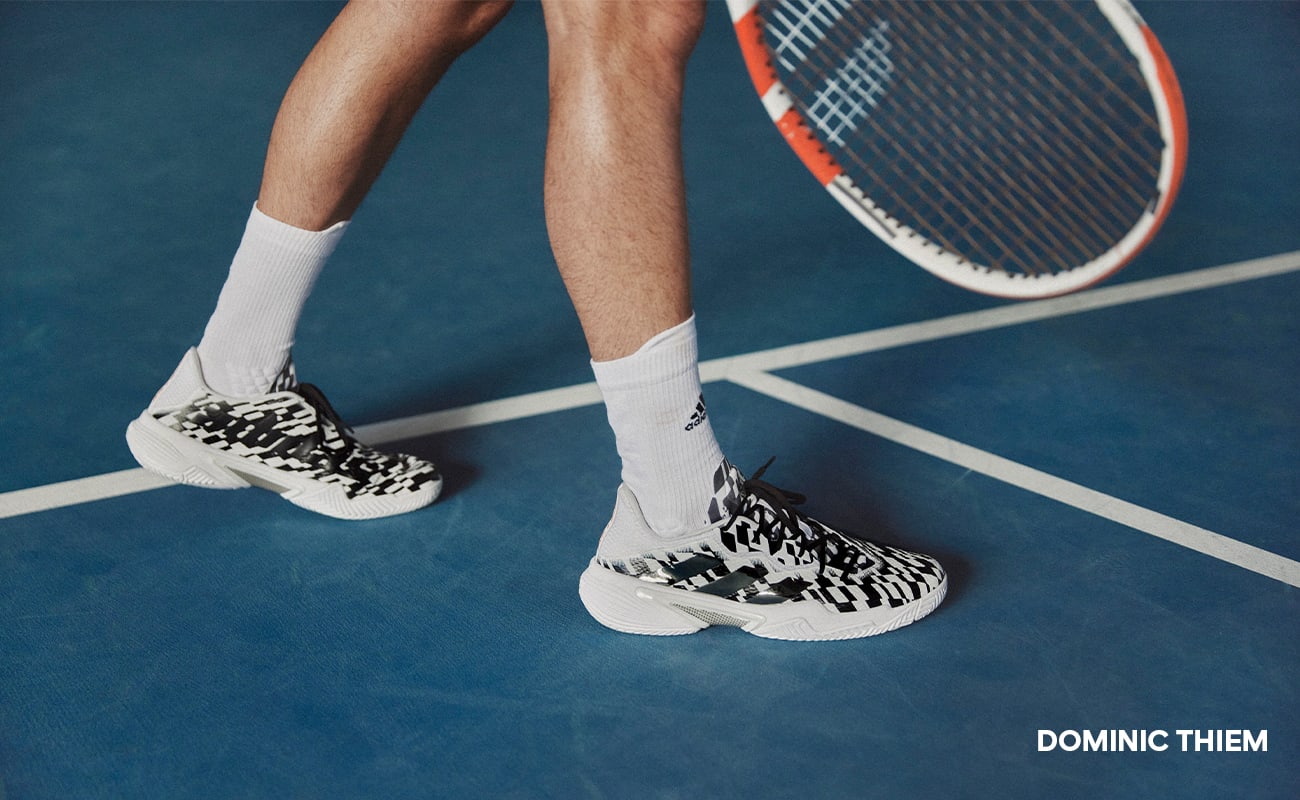 Socks
Compressive, sweat-wicking socks are an essential companion to your tennis shoes. They'll help support your foot and cushion it as you dash and slide around the court.
Hat
Regardless of if you're playing indoors or out in the sun, a hat or visor is an essential tennis accessory. They help wick sweat from your forehead and keep your hair out of your eyes to remain focused. Under the sun, adidas tennis hats have UV protection to shield the harsh rays point after point.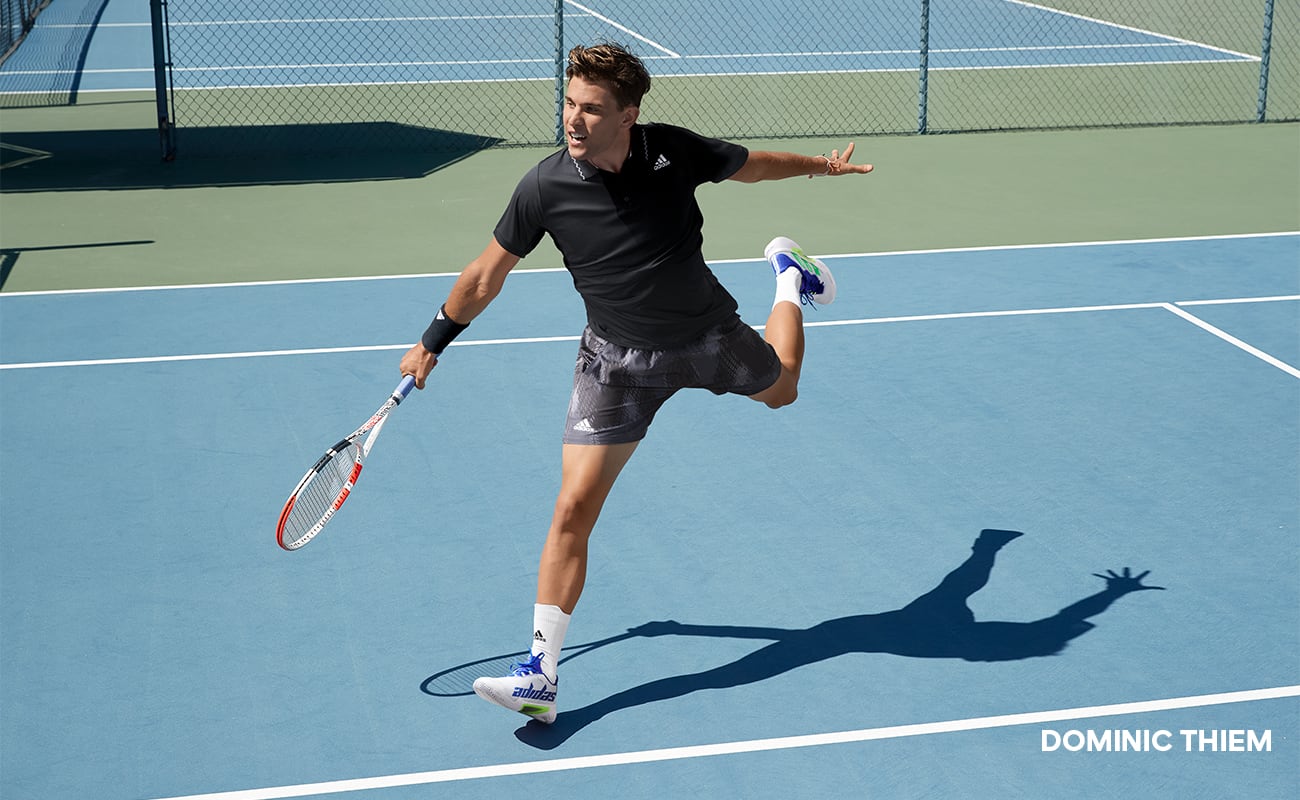 Overall, pick out tennis clothes that represent your style, because that's part of the fun. "It's really just about what makes you the most comfortable on the court," said Scott, who likes to wear comfortable shorts and a tee for long hours of practice. "I know some people like to wear match outfits during practice because it makes themselves feel better, but it really just depends on the person and their personality." So find what makes you feel good and your confidence will show on the court.
No matter if you're a seasoned player or are just finding your swing, suit up in adidas tennis gear that can help you channel your inner pro.
Stay Updated
Be the first to know all about stories, launches, and events.