Over 2,650 Miles, Under 52 Days
Timothy Olson attempts to own the Pacific Crest Trail's Fastest known time.
Stretching from Mexico to Canada and crossing through three states, the Pacific Crest Trail, or PCT, travels along the Sierra Nevadas and Cascades to bear witness to some of the country's most varied and scenic ecosystems. At over 2,650 miles, it's America's second longest footpath, runs alongside everything from active volcanoes to untouched wildernesses to arid desertscapes to enticingly deep freshwater lakes.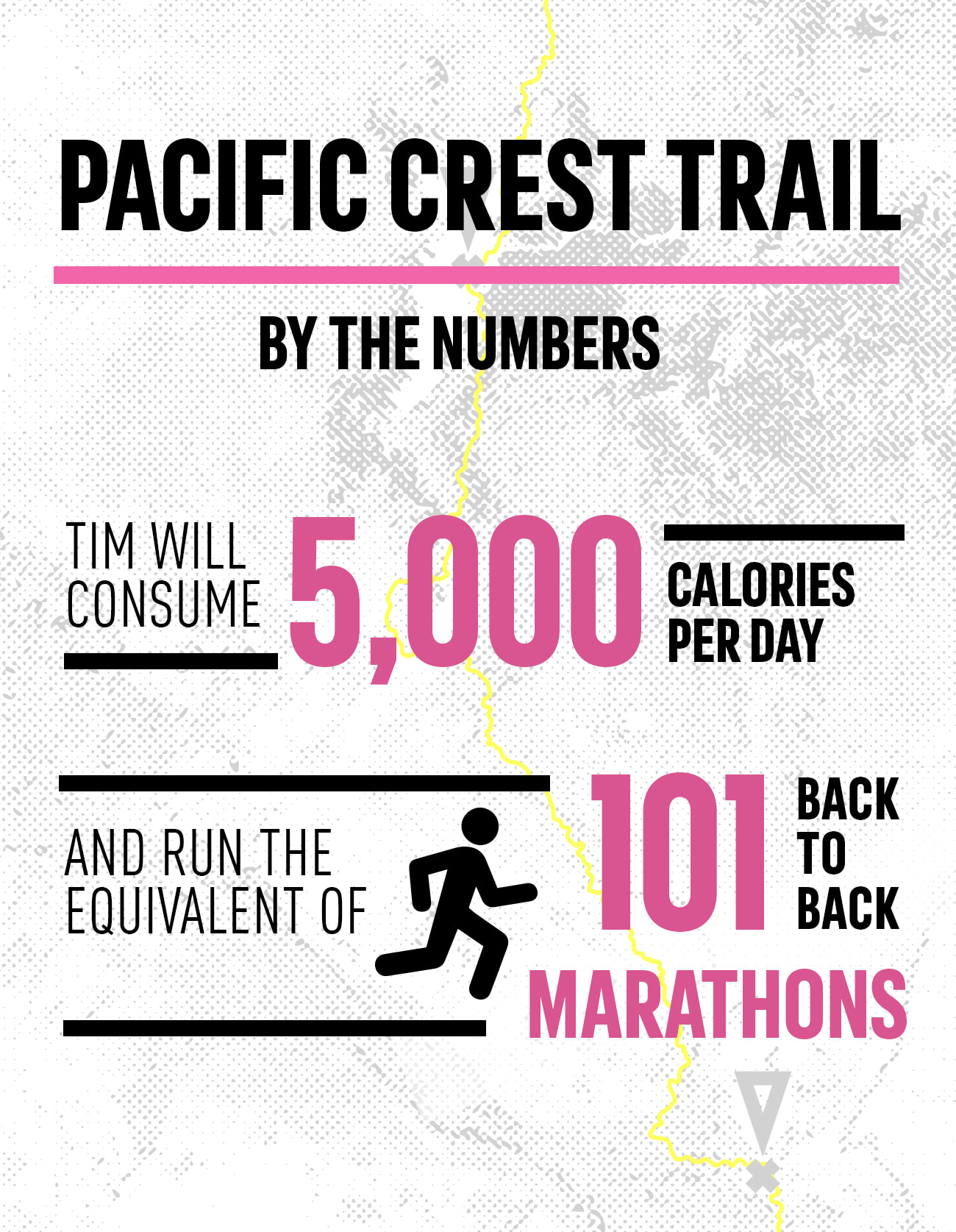 I'm not trying to conquer nature; I'm asking permission to move through and appreciate it.
– Timothy Olson
adidas ultrarunner and climate activist Timothy Olson, two-time winner and former record holder of the Western States 100-mile race, has been mentally, physically and emotionally training to set the Fastest Known Time (FKT) on the PCT for two years, after last year's planned attempt was postponed by the COVID-19 pandemic.
From the very beginning of my trail running career, I wanted to run the Pacific Crest Trail. When I moved to Ashland, OR, the trail outside my door led to the [PCT] and so I always joked that from my home I could run to Mexico or Canada. Over the years, the Pacific Crest Trail has just really become a part of me – it's a part of my heart, and finally I've reached the stage where I want to do the whole thing.
In his quest, he'll be facing everything from triple-digit desert temperatures to nights below freezing in the mountains, and will be relying on his training, his team, his nutrition, his mindfulness, and his TERREX footwear and apparel to support him every step of the way.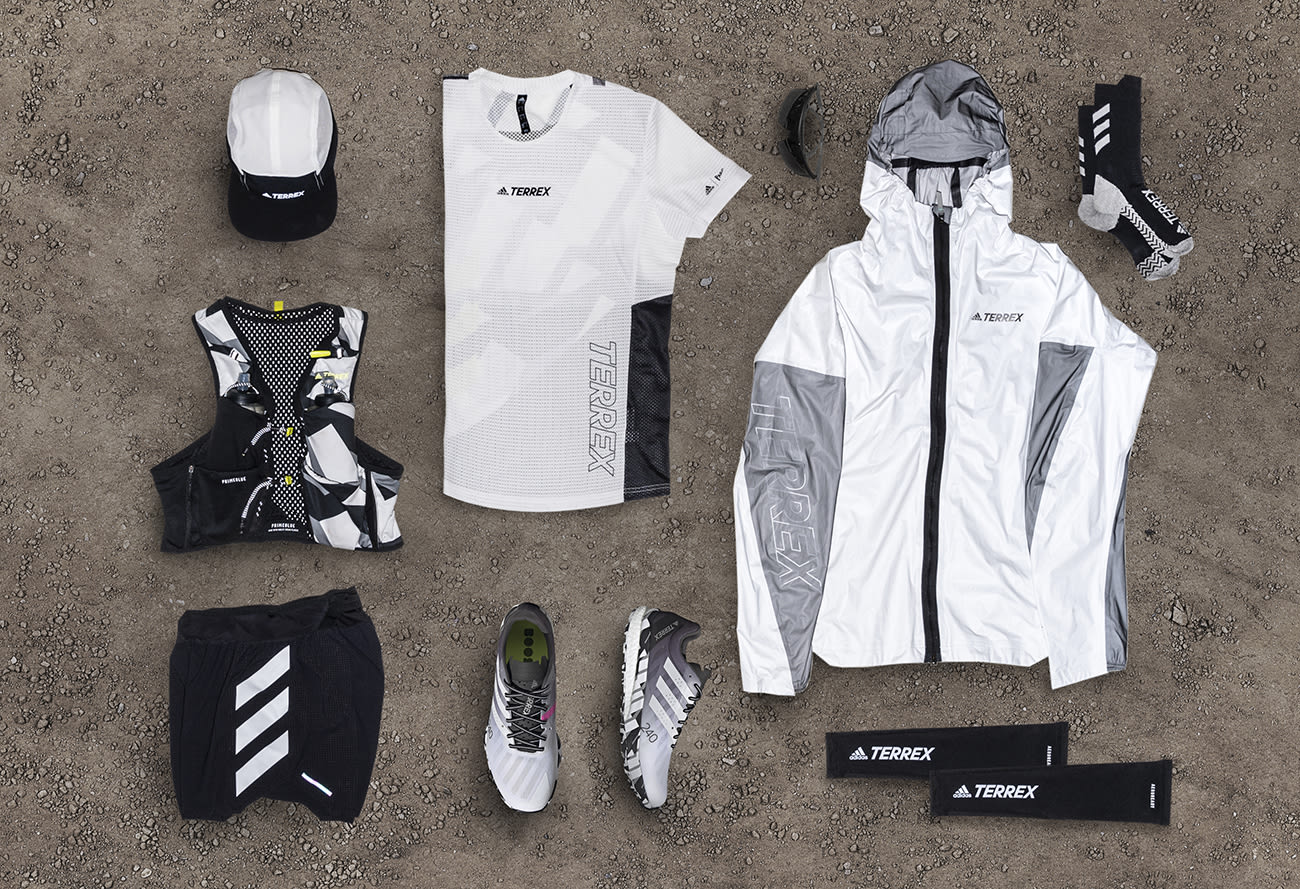 The strategy, says Jason Koop, ultrarunner and Tim's coach for seven years,
has been to design a daily routine that reduces mental stress and fatigue, so that Tim is capable of withstanding more stress out on the trail. That means rising at the same time each day—before dawn—at which time Jason will present Tim with a detailed plan for the day, from the trail profile ahead to expected resupply rendezvous spots to the weather forecast, which he'll shoot a photo of to keep with him on his phone. "The idea is to minimize any feeling of being overwhelmed by information or by the magnitude of what lies ahead," says Jason.
Tim's nutritional plan also depends heavily on routine. He doesn't drink coffee, so he'll start each day with water and green tea and a smoothie made from greens, frozen fruit, nut butters, salt, protein powder, avocado and miscellaneous seeds. The idea, says nutritionist Kelly Newlon, is to get him hydrated while still onboarding as much real food and protein as possible. On the run, Kelly plans to supply Tim with a rotating selection of five-to-seven whole food snacks—from hash brown and egg sandwiches to turkey, stuffing and cranberry wraps, to falafel or meatball wraps, shooting for 4,000 to 5,000 calories a day. Having worked with Tim for seven years, Kelly knows that's easier said than done. "There will be times when he simply won't be able to digest a bean burrito," she says, "and he won't even want to express a preference." At such times, she'll try to anticipate his needs with different options. "Anytime I see him without food, I'll put something in front of him."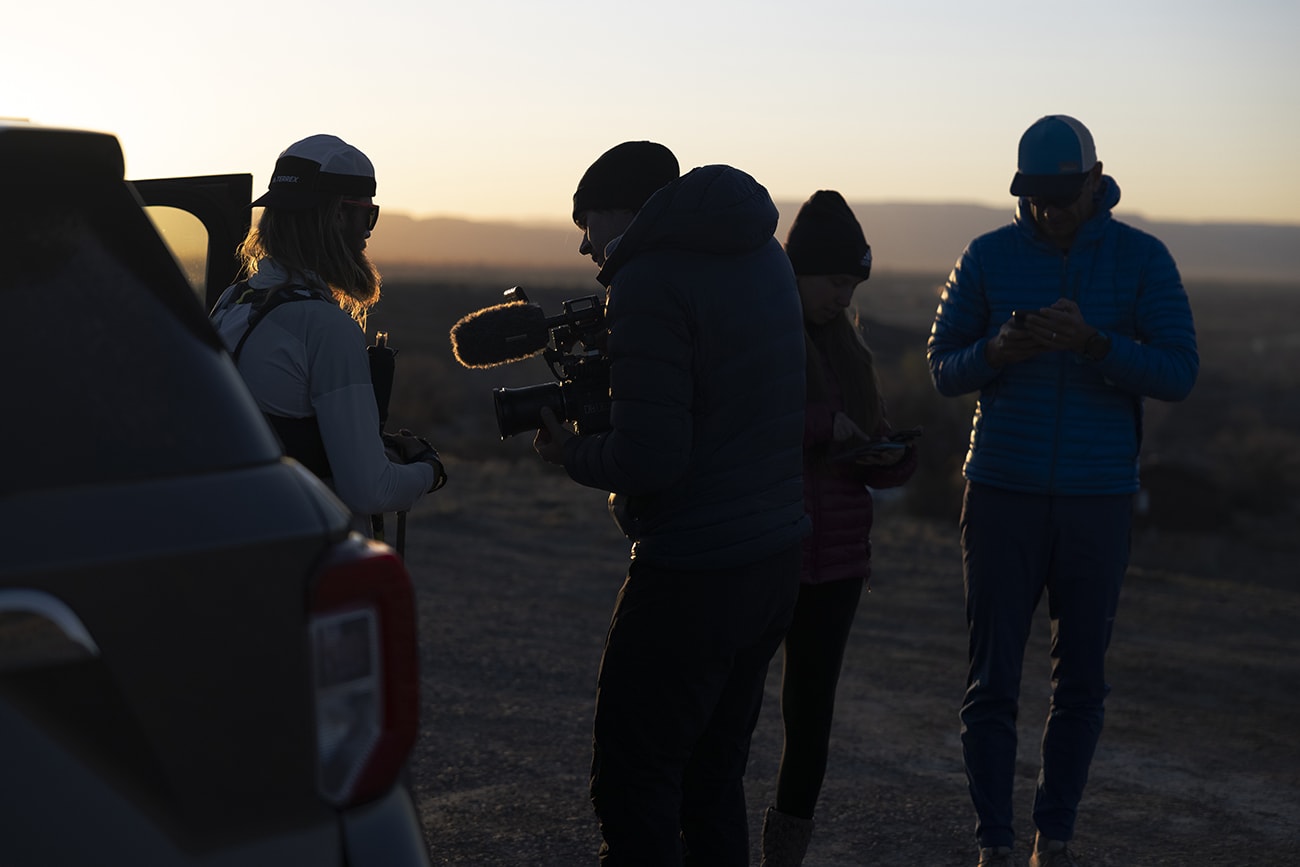 In April, the whole team—from Jason and Kelly to Tim's family, including his two young sons and Kristi, ultrarunner and his wife of 12 years, who will be 8 months pregnant with their 3rd child by the end of Tim's attempt—convened for a five-day training camp that simulated Tim's daily routine on the trail. They began each day with his pre-dawn breakfast and briefing ritual, and practiced the mid-day resupply rendezvous with Jason and Tim's father-in-law, Bob Loomis. They sorted through Tim's preferred apparel and gear and ironed out the function of the team's satellite communication. Tim's family would even walk a quarter mile out on the trail to pace him back to camp, as they often will on the PCT. "My family is an indispensable aspect of this," says Olson. In the end, he covered 250 miles. "That was the biggest training week of my life," he said.
Attempting to best the current record of 52 days, 8 hours and 25 minutes, and to help raise awareness of plastic waste impacting everything from the oceans to the mountains, Tim will have to average over 50 miles a day up and down unforgiving terrain, accompanied by unpredictable weather, amid unrelenting exhaustion, and through both expected and unexpected challenges.
I think the biggest challenge through the Pacific Crest Trail will be the waves of emotions – from me… from the whole crew that's helping. We're going to have a lot of highs and lows, and I think there's going to be moments where I want to give up. But I'm hoping to rise above those… to know my reasons for going out and doing this.
From pre-trail preparation to the finish line celebration, join Tim on his attempt to break the PCT record. Starting June 1st you can track his progress via
@adidasterrex
on Instagram or
Outside Online
.
Stay Updated
Be the first to know all about stories, launches, and events.