What to Wear to Indoor Cycling Class: Outfit Ideas for Everyone
Ready to try an indoor cycling class? Before putting your foot to the pedal, learn what to wear to class with this adidas guide for men and women.
What to Wear for Indoor Cycling
Form-fitting apparel does more than achieve that classic cyclist look. While you don't need fancy gear, there are a few fundamentals to an indoor cycling outfit. Namely, the right clothes will wick sweat away from your skin and won't ride up, chaffe, or get caught in the bike throughout the class. Before clipping in for your first ride, check out our recommendations for what to wear on Peloton or other indoor cycling bikes to get the most out of your workout.
Tops
Wear a top that is made of sweat-wicking fabric. Riding in a cotton shirt will be like riding in a wet blanket, so pick a top that has ample ventilation and keeps you dry, like adidas HEAT.RDY shirts. Tank tops are great for freedom of movement around your shoulders, and flowy cropped tees add style to your ride while facilitating airflow.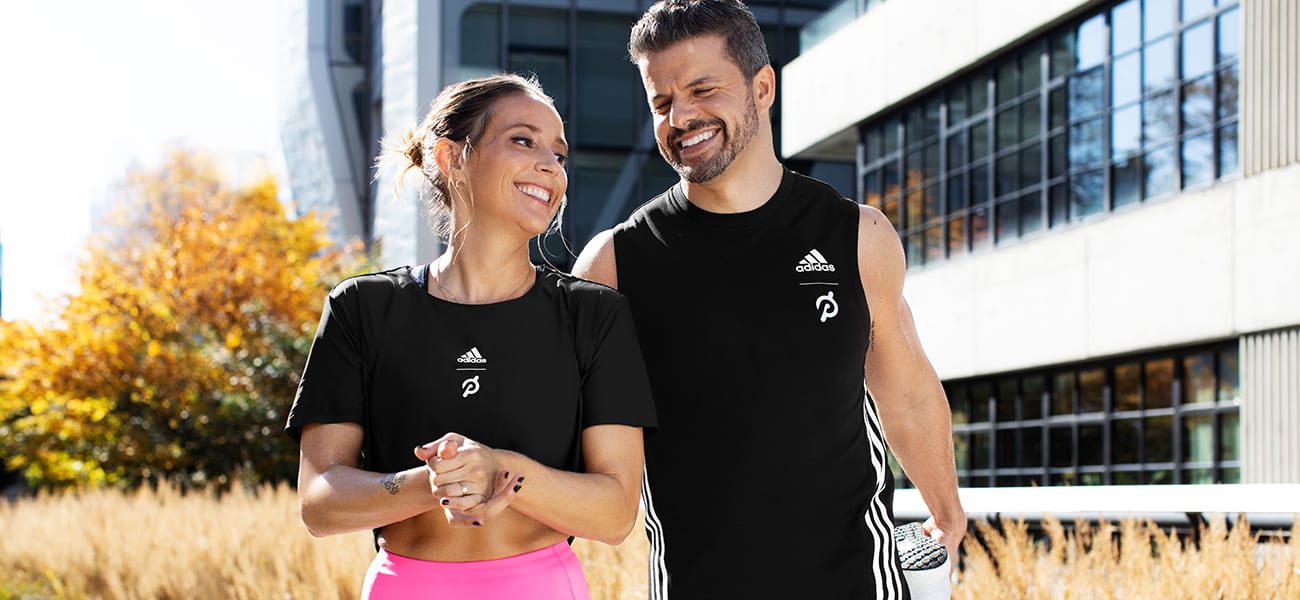 Sports Bra
A supportive sports bra keeps you comfortable for the medium to high impact movement that occurs in indoor cycling class, so choose one that you feel comfortable and secure in. Sports bras that wick moisture away from your skin are best. Indoor cycling classrooms get very hot, so many riders opt to just wear a sports bra or a crop top and ditch their shirt after they warm up for maximum airflow.
Workout Tights
For most men and women, workout tights are a staple in their indoor cycling outfit. Sleek, supportive fabric helps riders feel secure and ready for anything on the bike. When wearing full length pants, it's important that they are fitted to avoid getting caught in the wheel or chaffing your thighs. High-rise tights help support your core and won't slide down when you're bouncing in and out of the saddle. Plus they offer the perfect cycling class look when paired with a sports bra for comfort and performance.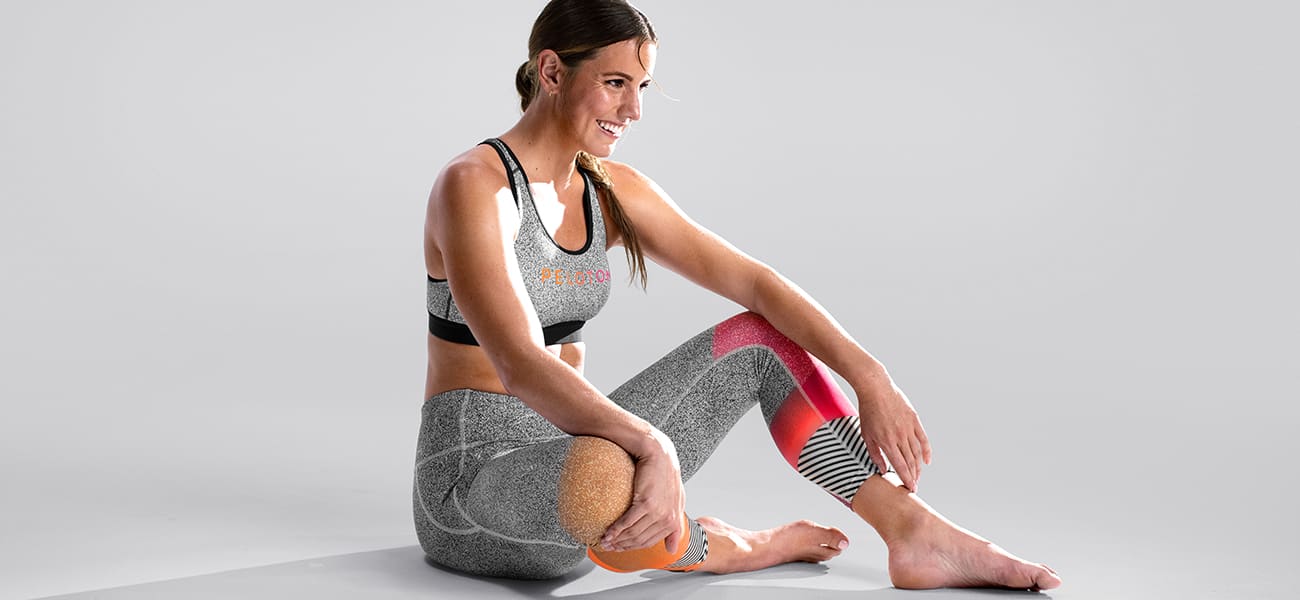 Bike Shorts
When your indoor cycling heats up, bike shorts help cool you down. Fitted bike shorts that hit above the knee won't ride up or chaffe as you pedal, and high-waisted versions won't slip down. While not always necessary for indoor cycling class, some riders might want to wear padded shorts for more protection for long rides in the saddle.
Indoor Cycling Shoes
Some indoor cycles have cage pedals that you can strap your normal gym shoes into. However, most bikes also feature clips meant for bike shoes, which provide a more secure and safe ride.
Whether you rent from your cycling studio or buy your own, these are the way to go if you're going to a lot of indoor cycling classes. Wear a pair of moisture-wicking socks to keep your feet comfortable and protected in the cycling shoes.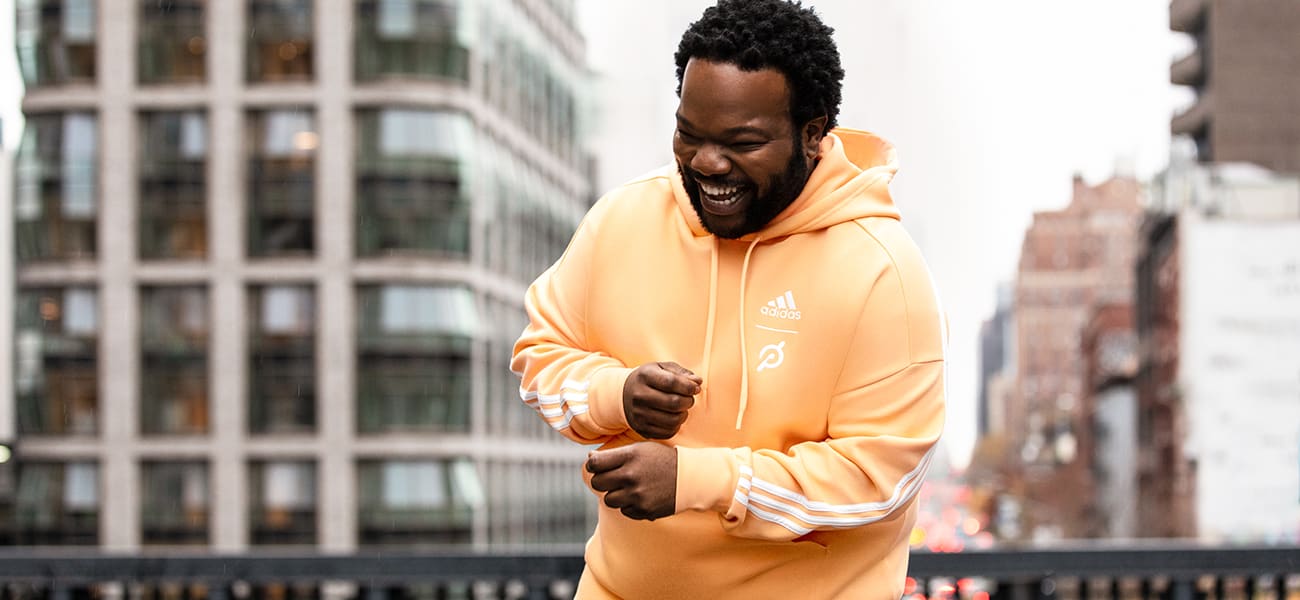 Hoodies
If it's a chilly day, it's nice to warm up on the bike in a hoodie that's easy to take off when you start to heat up. Sweat on your skin can make you extra cold after class, so throw it back on as you cool down. Rest days are important too, and sweatshirts make the perfect plush layer for recovering muscles.
Sweats
While we don't recommend doing a cycling class in sweats, they are helpful in the before and after. Whether you wear them over your workout shorts to stay warm or are chilling out on rest day, sweats are a cozy addition to your workout wear.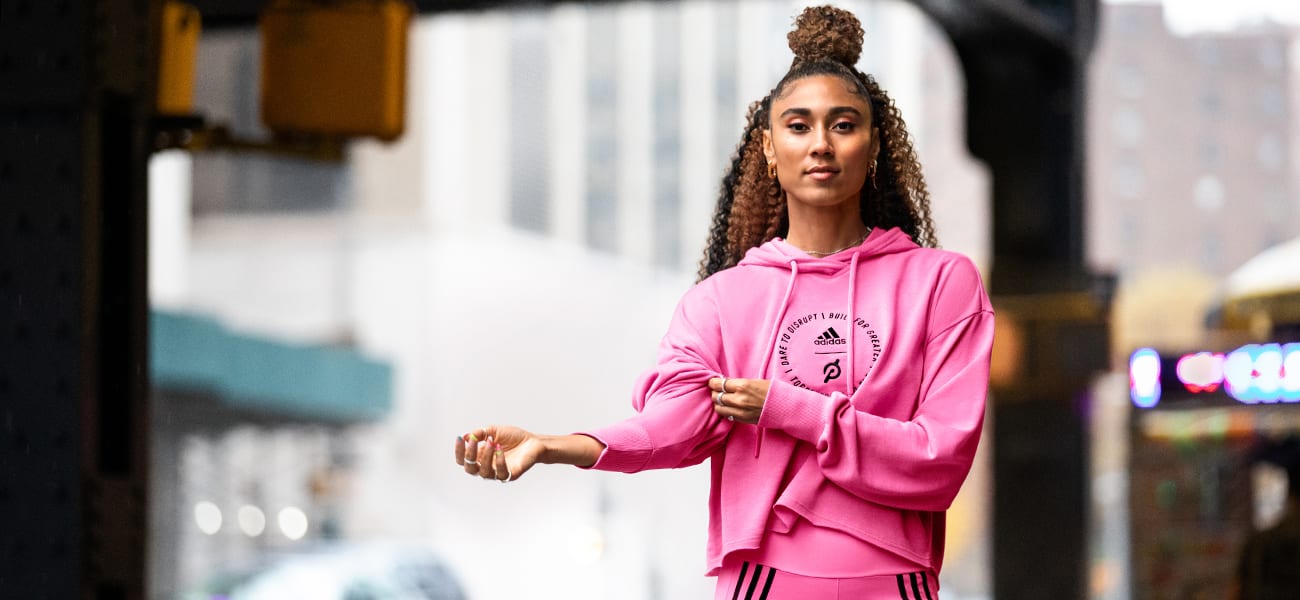 Accessories
While not strictly necessary for every indoor cyclist, a few accessories can make your ride more comfortable. Most cycling studios provide towels, but if not, you'll want to bring a small towel to wipe your face off as you work up a sweat. These towels are also handy to drape over your handle bars for extra grip if your hands get sweaty. Along those lines, a headband, hat or hair tie will help keep your hair out of your face so you can focus on your moves. If you're streaming a class at home, headphones will help you get that in-studio sound experience. And of course, don't forget a water bottle to stay hydrated.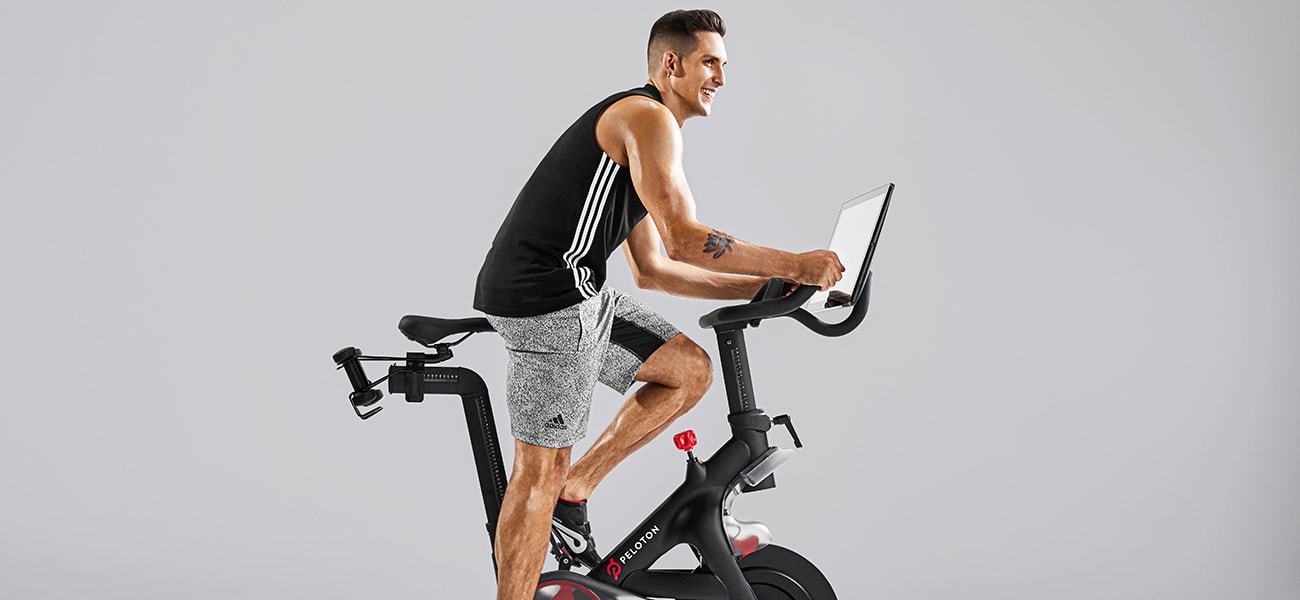 Putting Together Your Own Indoor Cycling Outfit
Now that you know what to wear to indoor cycling class, shop adidas for all the styles, including the limited edition adidas x Peloton collection. Mix and match to create your own style, and enjoy your next sweaty session on the bike.
Stay Updated
Be the first to know all about stories, launches, and events.