Football Cleats Guide: Choose the Right Cleat for You
What's the difference between soccer cleats and football cleats? And how do you choose the best cleats for you? Our football cleat guide answers your questions.
CLEATS FOR FOOTBALL: HOW DO YOU CHOOSE?
From split-second decisions and unbelievable catches to long runs and big tackles, football players need to be ready for anything when they're out on the field –– and so do their cleats. Football cleats have special features that set them apart from cleats for other sports. With a wide range of styles and features to choose from, there's an ideal football cleat for you depending on how you play the game. So how do you know which ones to choose?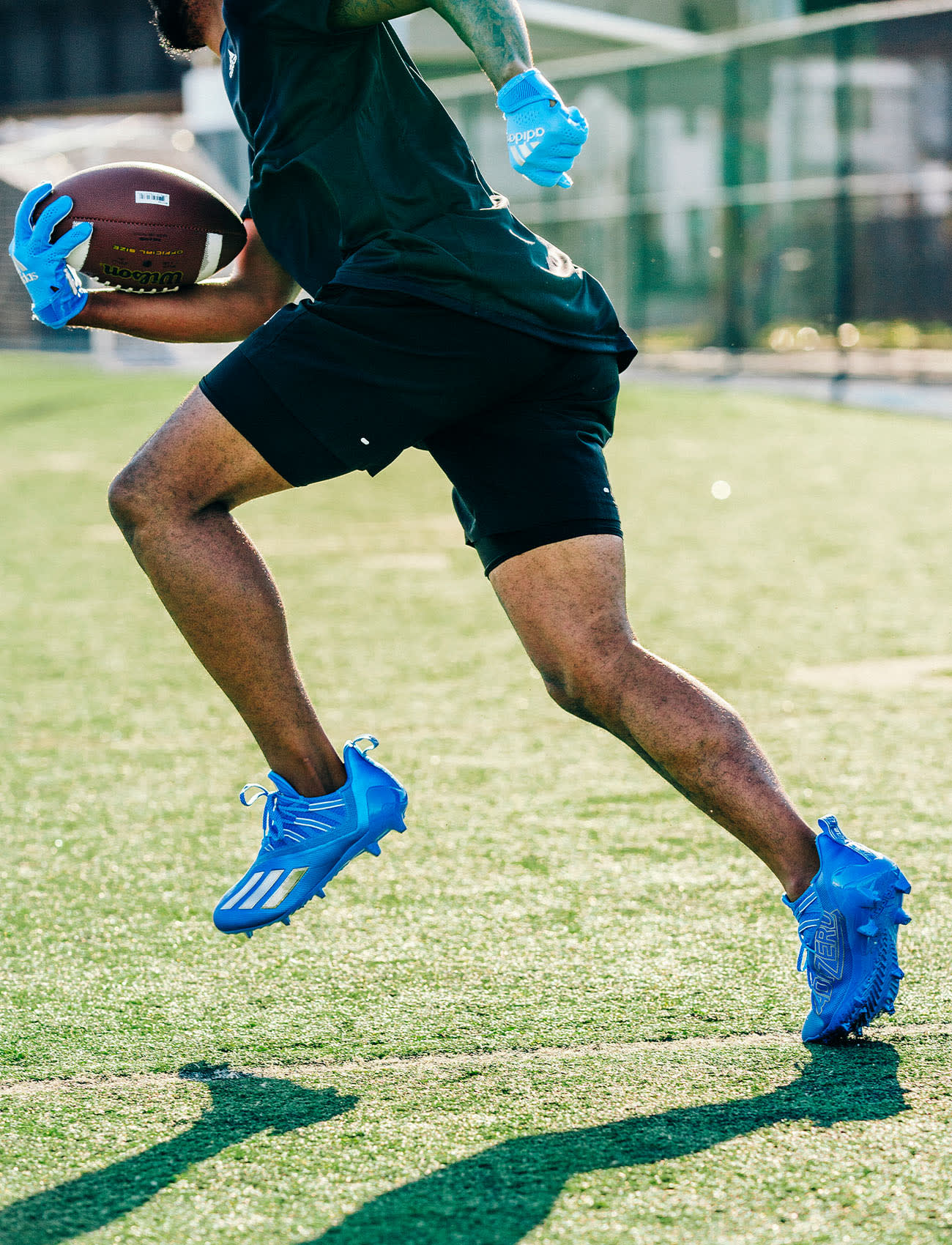 What's the difference between football cleats and soccer cleats? What about baseball cleats?
There are key differences between football cleats and cleats for soccer or baseball. While soccer cleats are generally low cut, football cleats are made in low, medium and high-top styles. Cleats for football have thicker outsoles and a stud near the big toe for traction when you push off from a static position. Soccer cleats don't include a midsole, so players can maximize their speed and ball-handling maneuvers. Football cleats do have midsoles to provide much-needed stability and comfort.
Cleats for baseball are designed to maximize traction on the diamond, not for contact sports. Football cleats, on the other hand, are built to withstand every play and tackle the game throws at you, with protective uppers to shield your feet on the gridiron.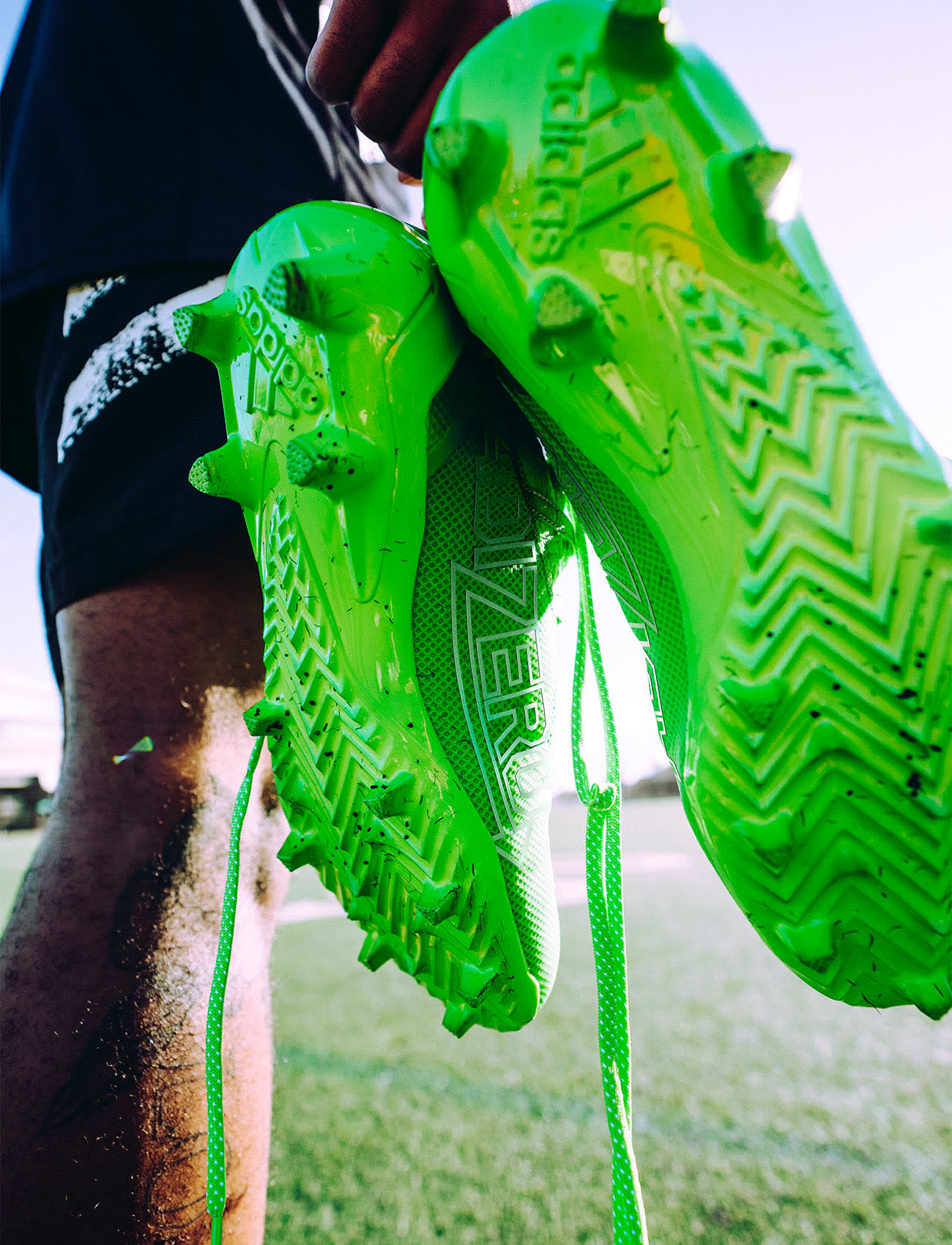 Which football cleat should you choose?
Cleats for football come in low, medium and high tops –– including football cleats for wide feet. High tops offer extra stability and ankle support, while low top football cleats give you more freedom to reach top speed.
Many players opt for mid-top cleats, which lace up a bit higher than low-cut styles and strike that perfect balance of support and light weight. For a running back or a wide receiver, football cleats with a mid-cut ankle provide versatility all over the field, while nimble players looking for speed and agility often prefer low tops. For the player who needs all the stability and protection they can get, like a lineman, cleats with high tops are more popular.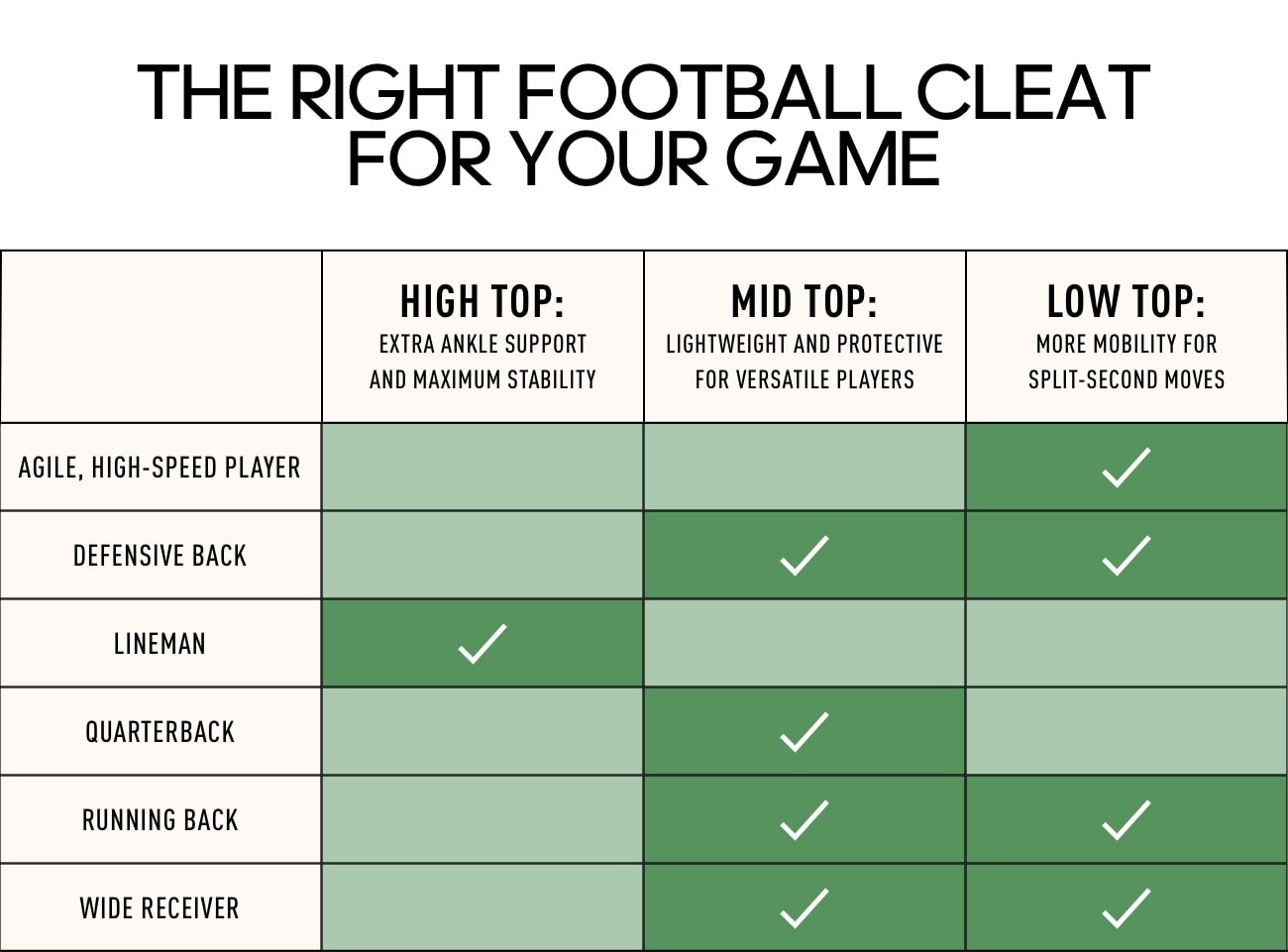 Can your cleats help you run faster on the field?
No matter what position they play, there's one thing on every football player's mind: speed. Whether you're rushing for the end zone or blocking your opponent's plays, sometimes running your fastest can make the difference between a win and a loss. Designed to minimize extra weight,
Adizero
is built for moments like those. These groundbreaking football cleats keep your feet protected on the gridiron without any added bulk –– so you can bring your hustle through all four quarters.
How are football cleats supposed to fit?
adidas football cleats are designed to fit true-to-size. There should be enough room to wiggle your toes, while the uppers should fit snugly around your foot without slipping. Check out our
size guide
to learn how to measure your shoe size.
Stay Updated
Be the first to know all about stories, launches, and events.