Spikes vs. Spikeless Golf Shoes: Which is Best for You?
Do you need spiked or spikeless shoes for golf? Learn the pros and cons of spikes vs. spikeless golf shoes, and how to choose what's right for your golf game.
When it comes to golfing gear, the right footwear can help golfers take their game to the next level — at any age or skillset. Picking your golf shoes is like reading the course: you make your decision based on the conditions and your individual playing style. So how do you know when to wear spiked or spikeless golf shoes?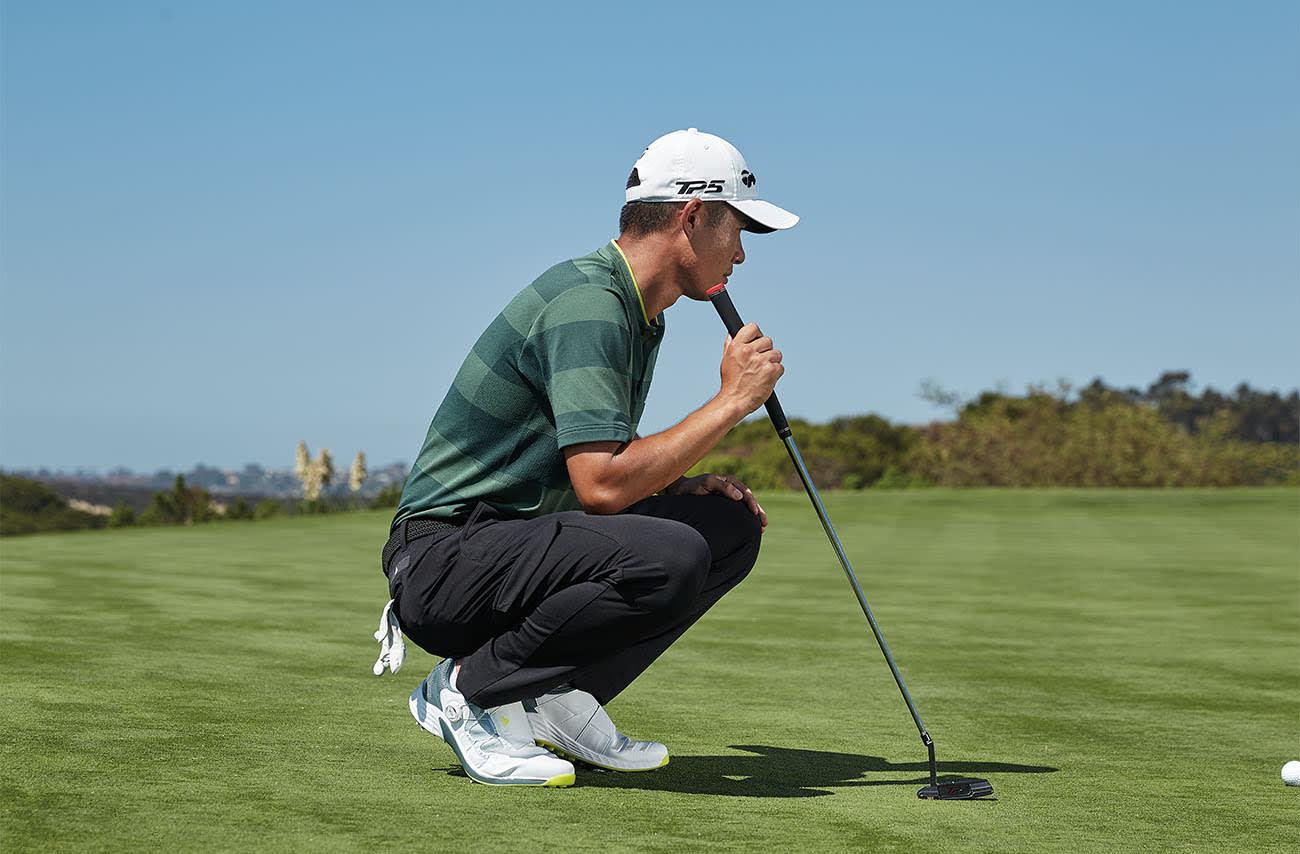 Once upon a time, the choice was an easy one, but today the difference between spiked and spikeless golf shoes is much less obvious. As the technology in both types has improved, spikes have become lighter and more comfortable, while spikeless shoes offer more traction than ever before.
SPIKED GOLF SHOES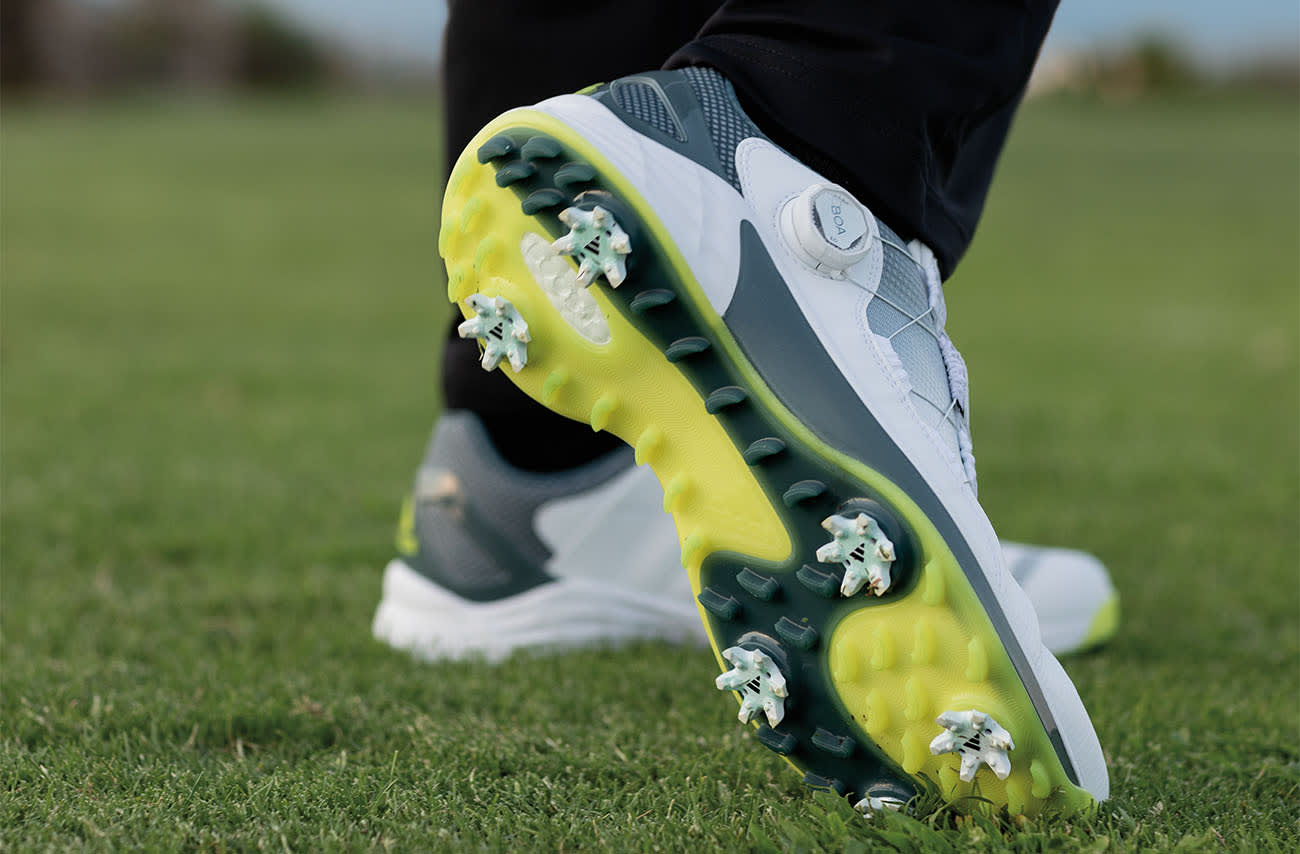 Ideal for slippery conditions and uneven surfaces,
spiked golf shoes
have a set of sharp cleats on the bottom of the outsole – often called "spikes." Golf shoes with spikes offer extra traction in mud, on wet courses, and on hills and uneven surfaces. Since many courses no longer allow shoes with metal spikes, adidas golf spikes are crafted with acrylic ThinTech material that's lightweight yet heavy-duty.
Many dedicated golfers choose spiked shoes for games where your footing is key. The extra grip of the spikes helps keep your feet locked in place for executing that perfect swing, even on a slippery slope. Check out some of our favorite golf shoes with spikes: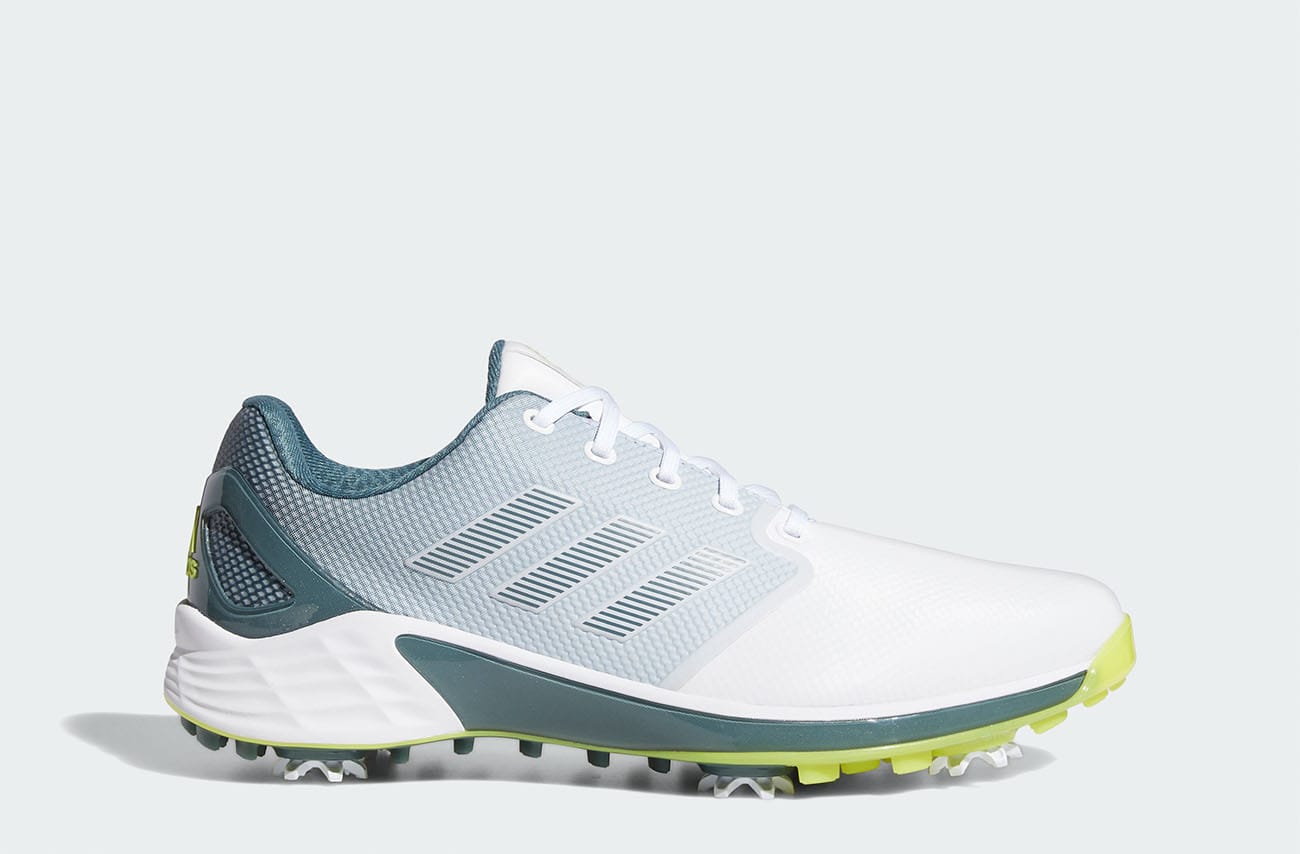 If you want the lightest spikes out there with zero compromises, ZG21 is the shoe to try. Designed with the feeling of weightlessness in mind, these spiked golf shoes give you maximum grip without any extra bulk.
SPIKELESS GOLF SHOES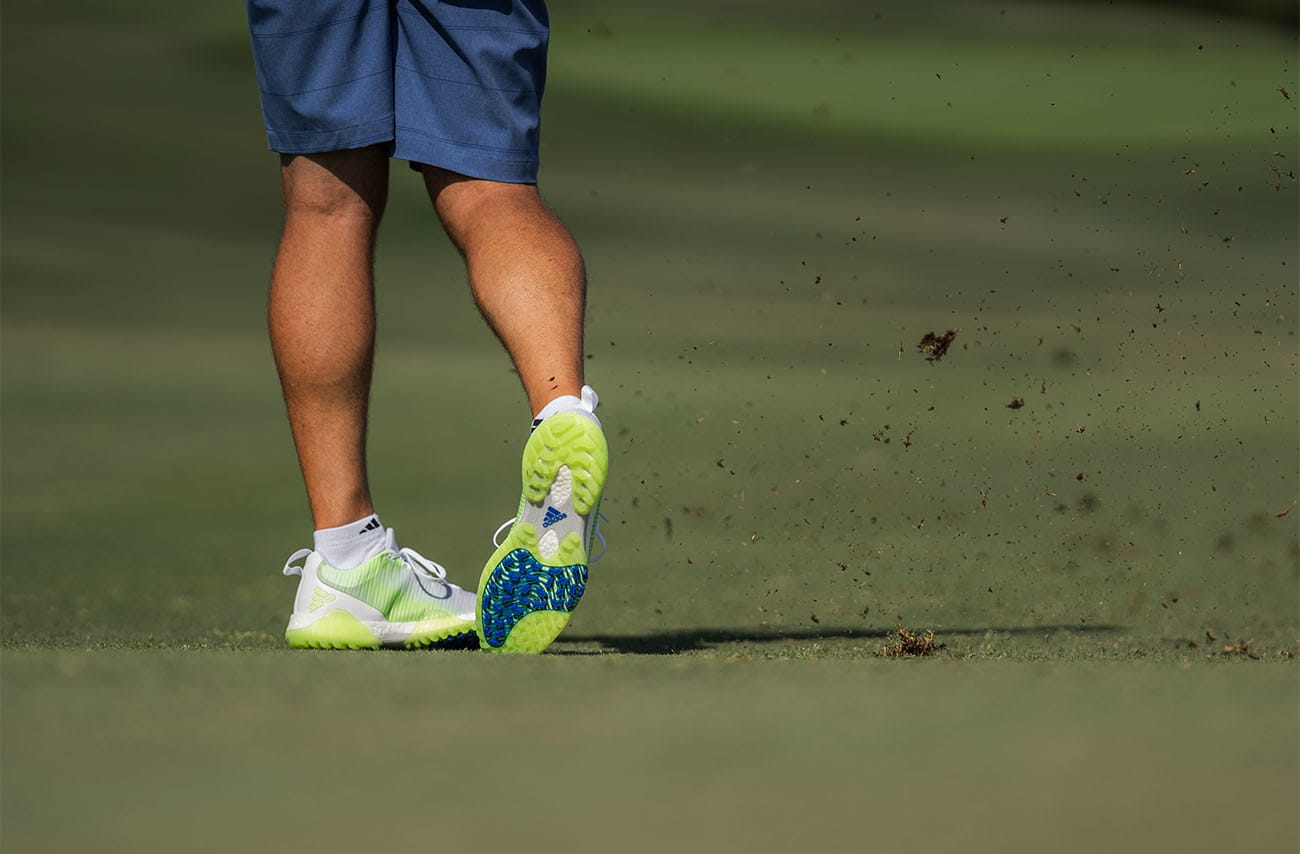 For those times when you need versatility more than precision,
spikeless golf shoes
offer the best of all worlds. Instead of cleats, the outsoles are studded or dimpled for extra traction. One major advantage is versatility – no need to change your shoes before you head back to the clubhouse.
Some golfers find spikeless shoes more comfortable for walking or casual wear, since they're lighter and there are no spikes to interfere with your balance.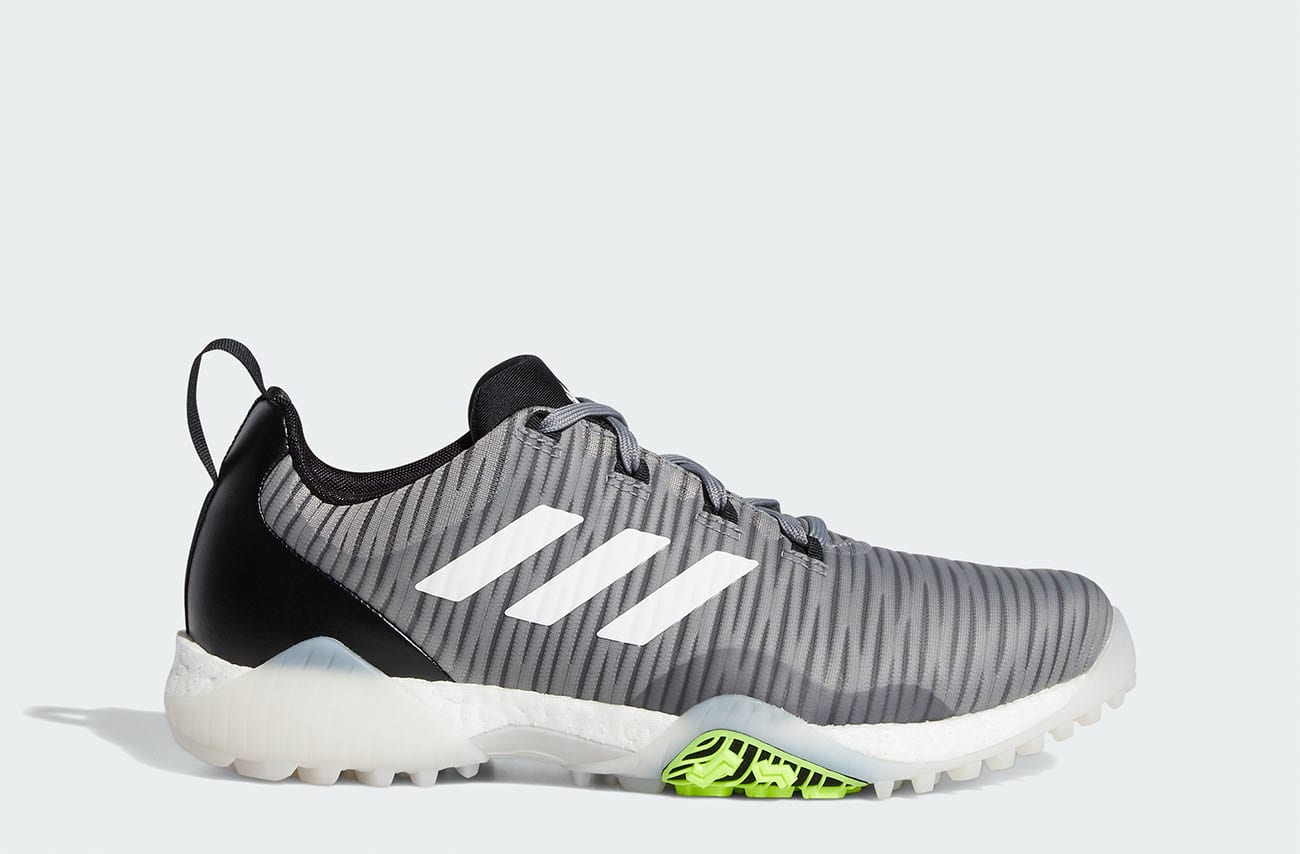 Get a grip on the course and plenty of comfort for everywhere else with CodeChaos spikeless golf shoes. The Boost midsole will keep you light on your feet over all 18 holes, and the hybrid outsoles features Chaos Traxion and Twist grip technology for the surest footing on the course – plus plenty of style for any situation.
Which shoe is right for your game?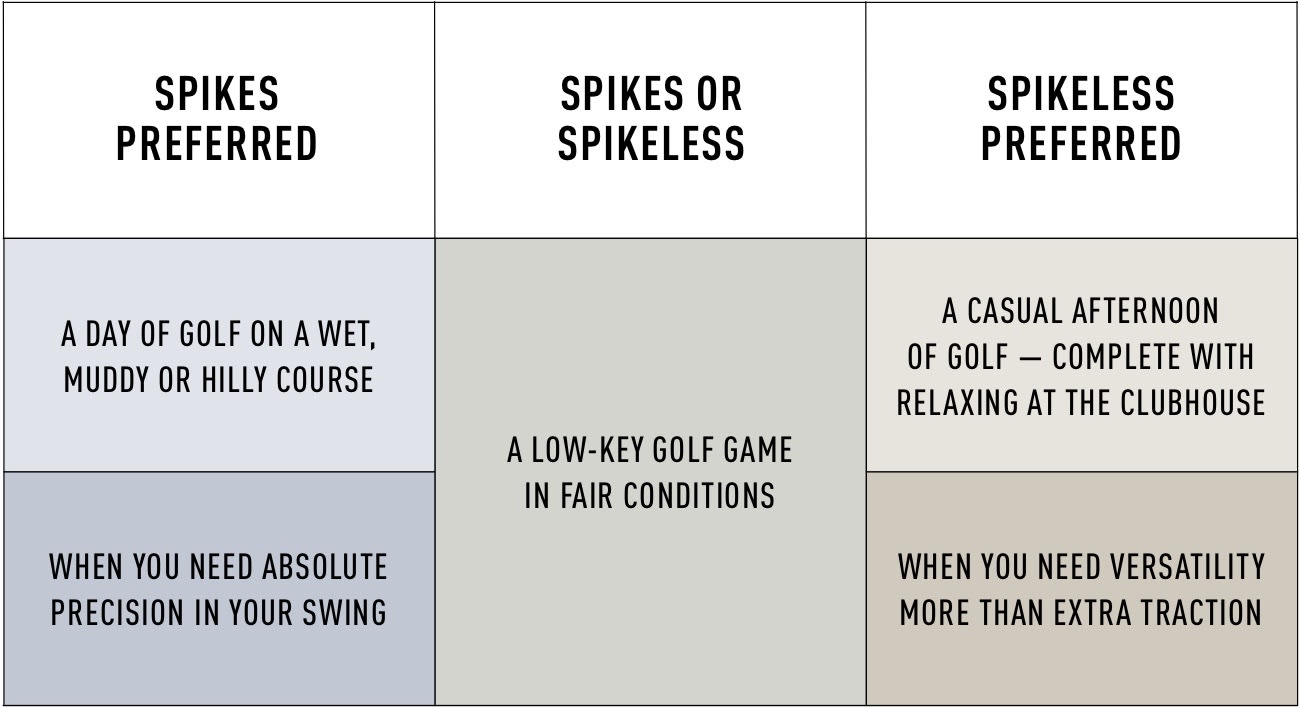 Why not both?
It's no wonder many golfers choose to keep a pair of each type of shoe in their golfing gear: both spikeless shoes and spiked shoes offer distinct advantages. Browse adidas for your dream pair – or pairs.
Stay Updated
Be the first to know all about stories, launches, and events.