Best Basketball Shoes for Your Playing Style
Ready to lock down your game on the court? Find the best basketball shoes for your playing style with the adidas basketball shoe guide.
Types of Basketball Shoes
Gone are the days of buying a specific basketball shoe for a specific position. The increase of players stretching their skills in hybrid positions on the court has created the need for versatile footwear that can keep up with it all. Fundamentally, performance basketball shoes are made with optimal support and comfort to defend against the intense physical demands of the sport. As you begin your search for the right basketball shoe for you, we suggest starting on the adidas performance basketball shoe page and narrowing down based on your preferred silhouette, features and personal style.
SILHOUETTE
Low-tops
While still supportive, low-cut styles are best for athletes who value quickness and agility of movement.
Mid-tops
Not too low and not too high, mid-tops provide more agility than high-tops, but more support for the Achilles and ankle.
High-tops
The higher the cut, the greater level of support and stability is provided above the Achilles tendon. If your top priority is finding basketball shoes with ankle support, opt for a high-top style.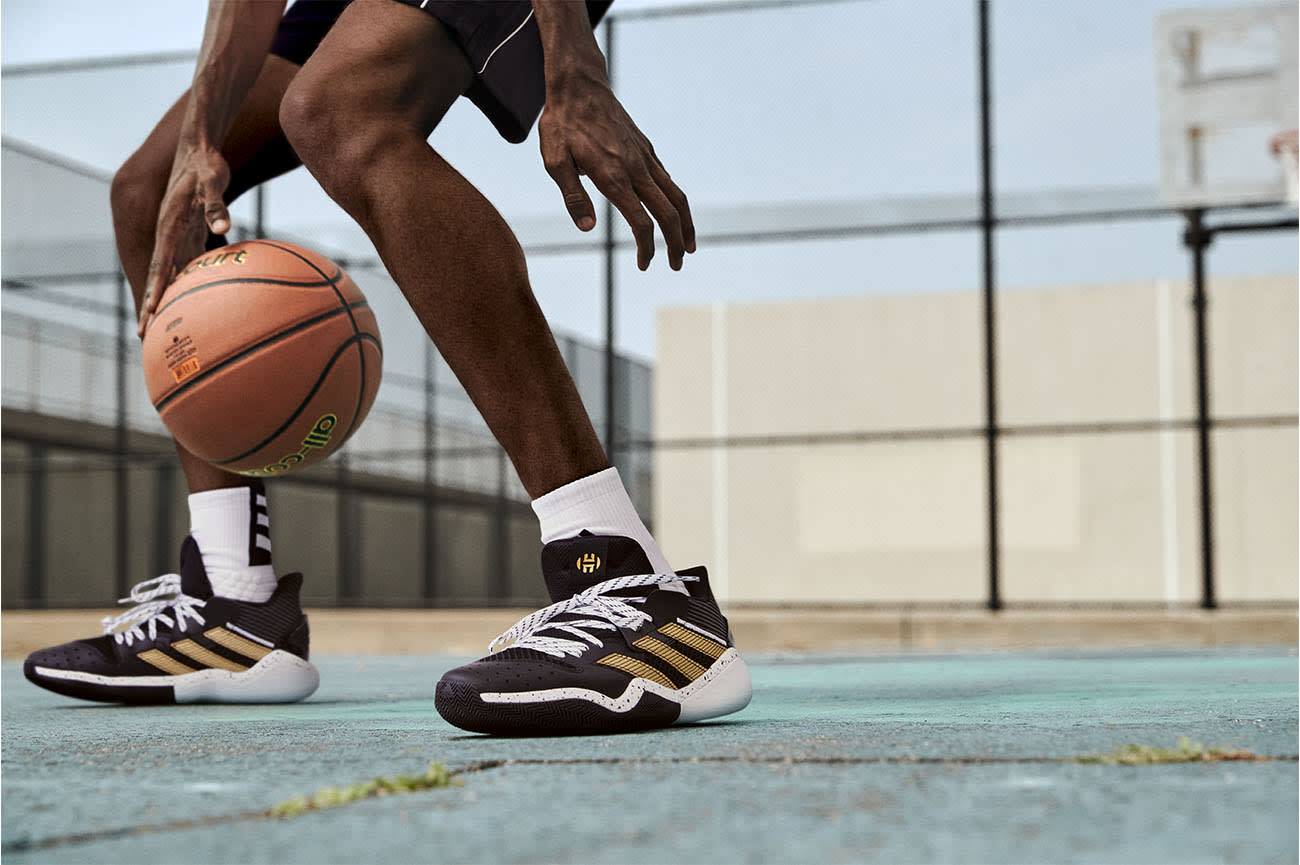 FEATURES
Laceless vs. Traditional
Through innovative technology, laceless basketball shoes are now on par with the level of support provided in traditional lace-up shoes. One benefit is in the name—there are no laces to worry about coming untied during gameplay. Choose what fits your personal style on the court.
Basketball Shoes for Wide Feet: Look for shoes that don't feature sock liner or elastic bands around the medial area of the foot, which are commonly included to enhance support, but can cause discomfort for players with wide feet. and have a knit or flexible supportive upper.
Basketball Shoes for Flat Feet: Look for shoes that feature protection in the heel and forefoot and support in the midfoot.
Are Certain Shoes Better for Specific Positions?
With players flexing on different parts of the court, and shoe technology aiding versatility, it's up to you to pick the shoe that reflects your style and needs. While low-top styles were once reserved for guards and perimeter players, they're gaining popularity with pro ballers all over the court. However, height, weight and style of play should all be considered when browsing. To better assist in injury prevention, adidas recommends players, when able to, consult a trainer before purchasing a low-cut style.
How Should Basketball Shoes Fit?
Basketball shoes should fit securely with a thumb-nail width of space (~1/2in) above the big toe. There should be no signs of pain in any area of the shoe. Stand and walk in the shoe—it should feel comfortable out of the box before breaking it in.
What to Look for When Buying Basketball Shoes
There are two main features to consider when buying basketball shoes: upper material and type of midsole cushioning. Look for uppers designed for lightweight support and breathability, as these are features all types of players need. As for midsole cushioning, think about your playing preferences. If you value comfort and flexible cushioned-support, you might opt for a shoe that has Boost or Bounce in the midsole. If you desire quick response and speed, a snappy midsole cushioning like Lightstrike will keep up with your moves.
GUIDE TO ADIDAS BASKETBALL SHOES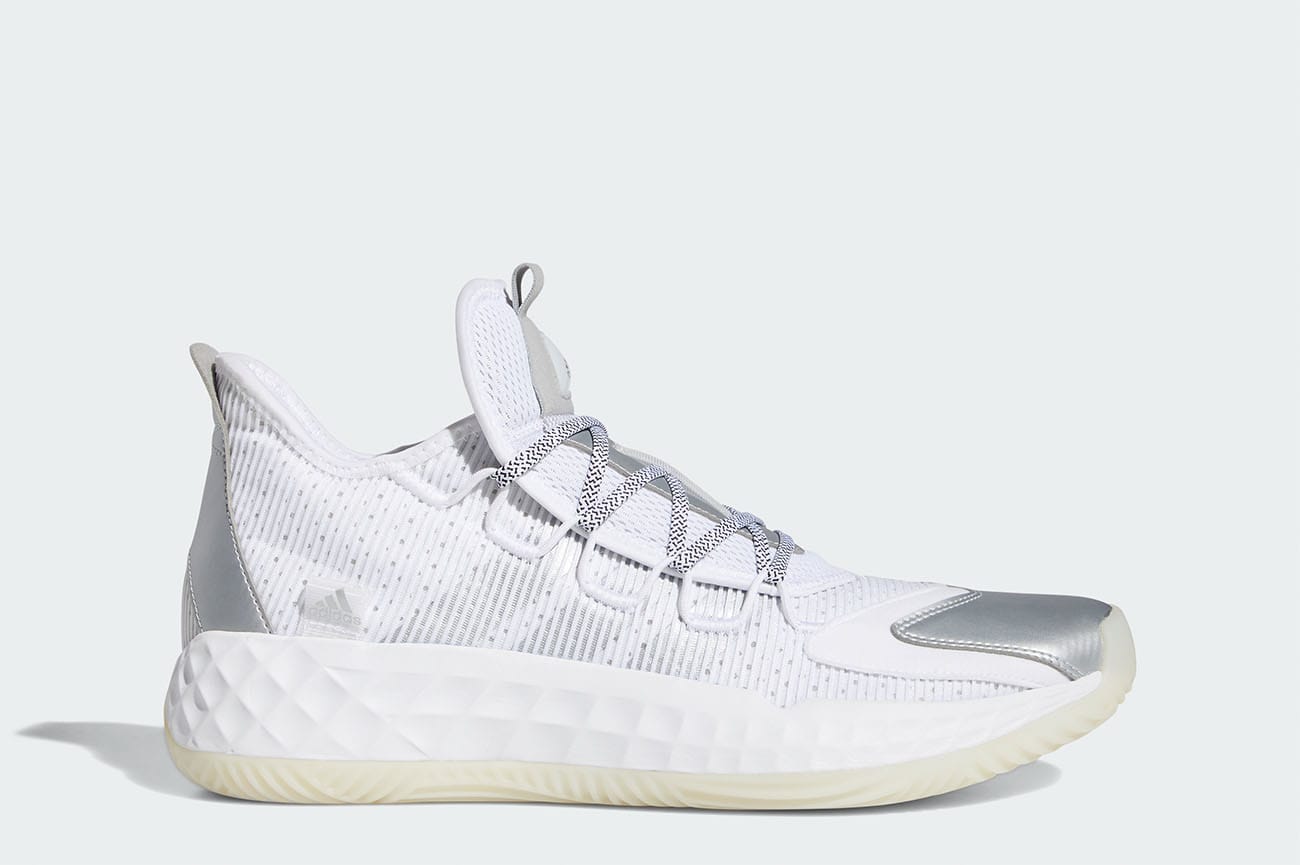 Pro Boost Low
Price: $110
Cut: Low
Features: A knit upper with a band across the foot for a locked-down fit. Lightstrike cushioning combines with Boost for responsive cushioning and outstanding energy return.
Best for: Speed without sacrificing comfort.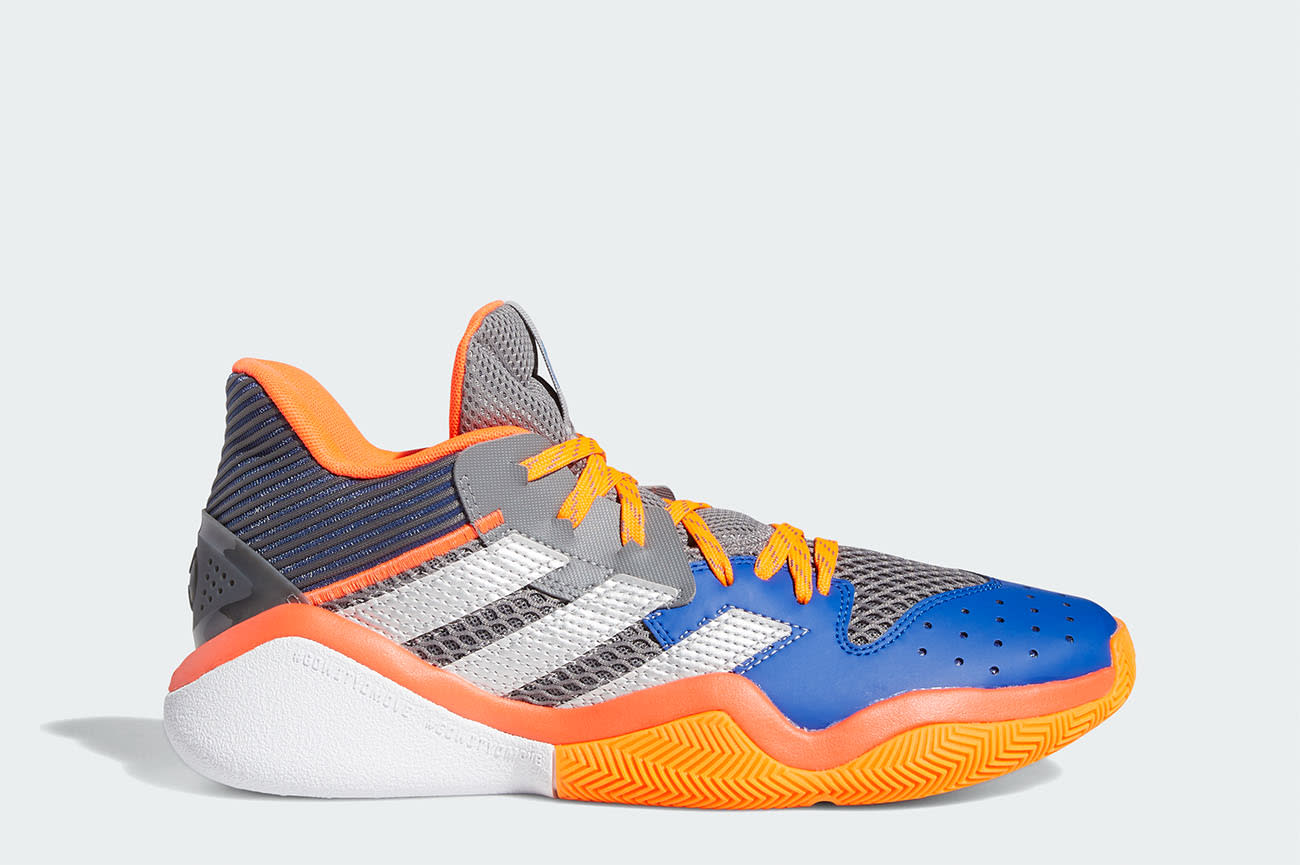 Harden Stepback
Price: $80
Cut: Low
Features: Lightweight and flexible, the Stepback features a Bounce midsole for comfortable, springy cushioning. A herringbone-pattern rubber outsole and synthetic toe cap give these shoes durability and traction on and off the court.
Best for: Inspired by Harden, these shoes will have you feeling light and comfy to keep your opponent guessing.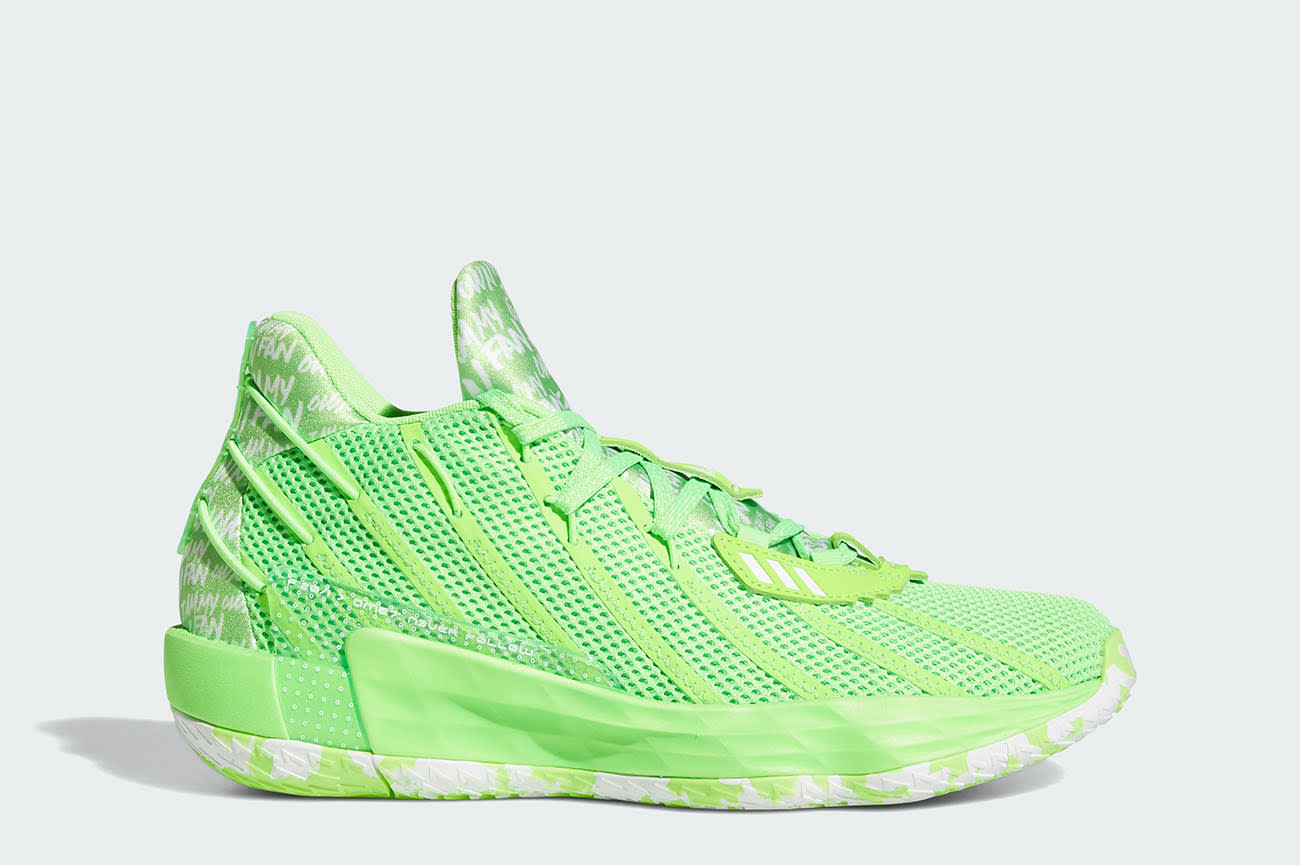 Dame 7
Price: $110
Cut: Mid
Features: Lightstrike cushioning and an ultra-lightweight textile upper aid in speedy, uninhibited movement on the court.
Best for: Lightweight construction for snappy speed and precision.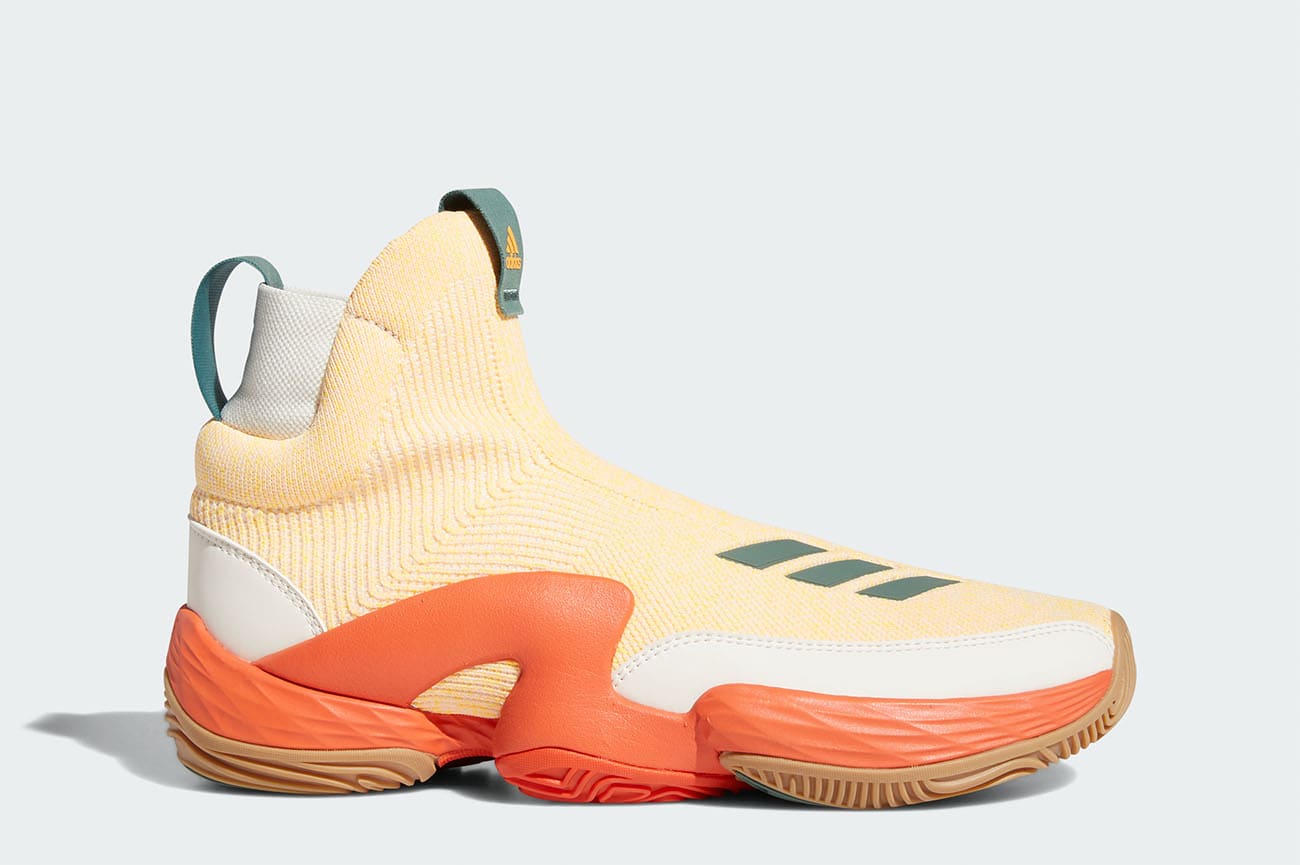 N3XT L3V3L 2020
Price: $150
Cut: High
Features: The laceless Primeknit upper provides a seamless, snug fit, and sits on a midsole made of Lightstrike and Boost for ultralight responsive comfort and control.
Best for: Sleek style delivers an extra level of swagger on the court, but this shoe isn't just for looks. Innovative, supportive tech makes these shoes comfortable for any player, but are also a good option of basketball shoes for athletes with wide or flat feet.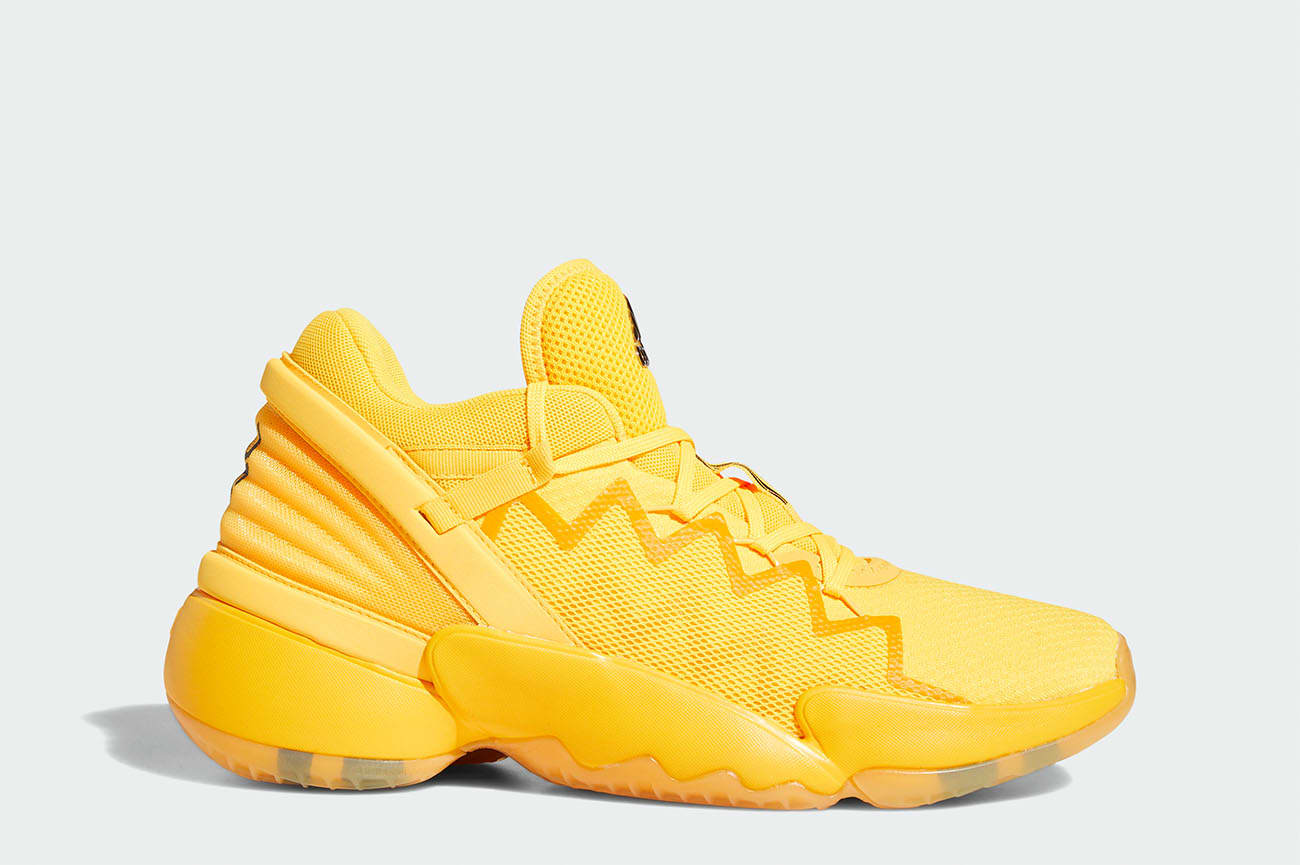 D.O.N Issue #2
Price: $110
Cut: Low
Features: Internal half-bootee construction for a locked-down fit. Lightweight mesh upper rests upon a Bounce midsole for enhanced comfort and flexibility.
Best for: Bring your creativity to the court with vibrant colorways and a cushioned feel full of flex.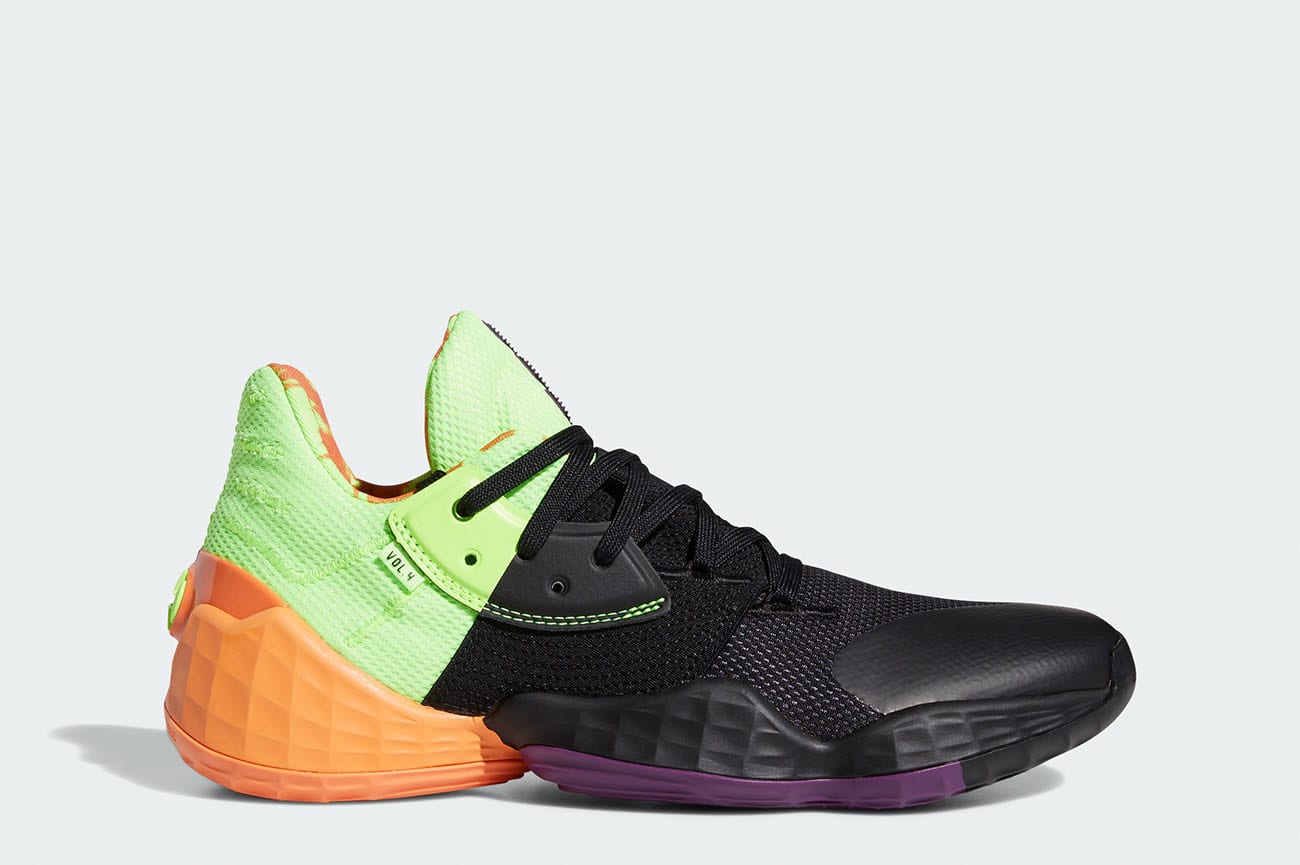 Harden Vol. 4
Price: $110 to $130
Cut: Mid
Features: Midfoot lockdown band straps you in, while the innovative rubber outsole provides outstanding traction for quick Harden-famous cuts. A lightstrike midsole gives explosive energy to every step.
Best for: For the player ready to shake it up like Harden, these shoes equip you with the goods to dominate.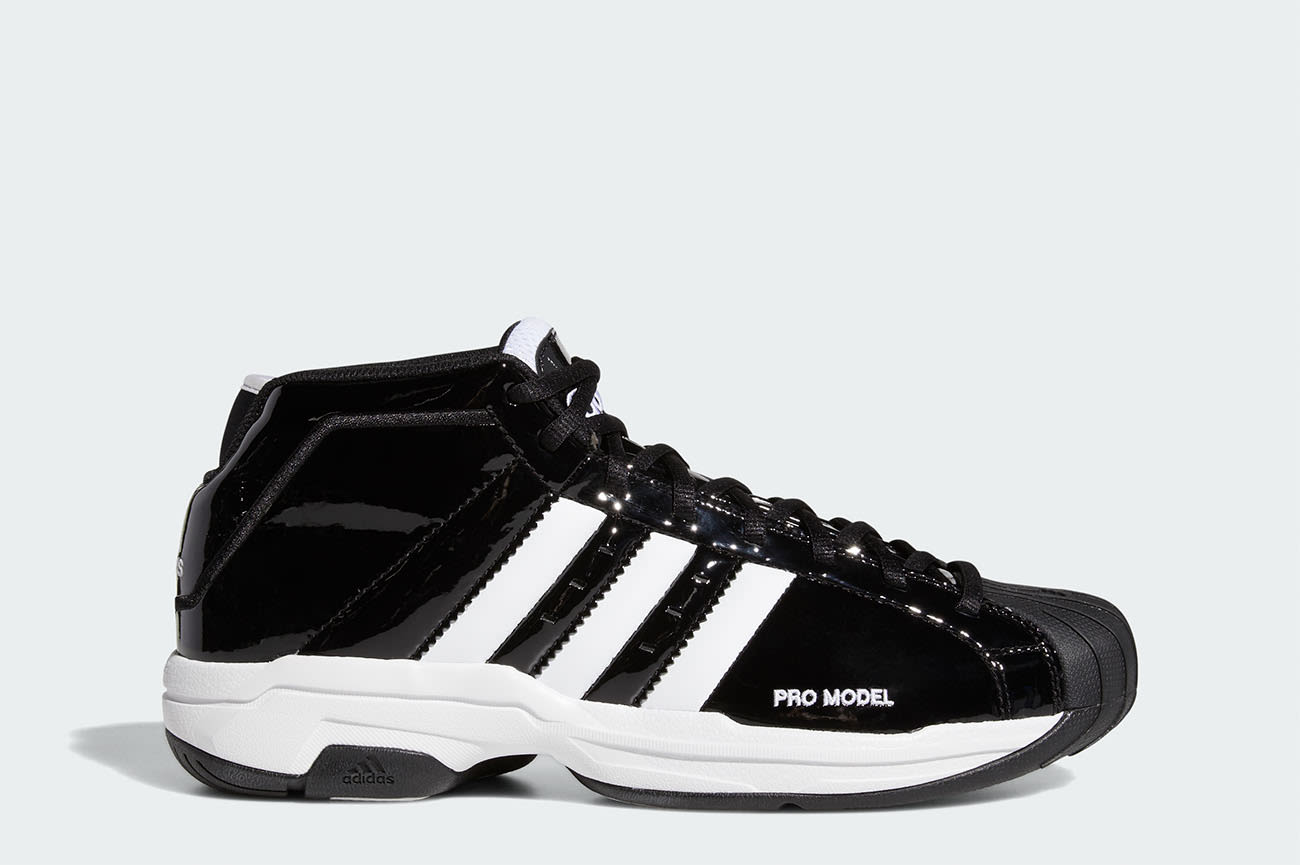 Pro Model 2G
Price: $85 to $100
Cut: Mid
Features: For players who value comfort from buzzer to buzzer, the Pro Model 2G's ergonomic fit and Bounce cushioning will satisfy.
Best for: Play like the legends with a classic leather upper that brings the style of icons to the technology of present day.
How to Break in Basketball Shoes
Once you figure out what basketball shoes you should get, it's time to put them to work and make them your own. It's not a difficult process to break basketball shoes in—remember, they should be comfortable right out of the box. Put them on, find a court, and go through a full 60-minute basketball workout at game speed, and you'll find that the shoes will loosen up and feel like your own in no time.
Stay Updated
Be the first to know all about stories, launches, and events.