How to Wear Blue in Bold New Ways: Stylist Tips
Looking for ideas on how to wear blue in new, interesting ways? A stylist shares tips with adidas for dressing up blue clothes and accessories.
The Meaning of Blue
From sapphire seas to azure skies, blue is all around us, a color that brings to mind balance and tranquility. Stylist Jordan Boothe describes blue as "calm and comforting," and has plenty of blue in his own closet. As a fashion stylist and editor-at-large for Numéro Netherlands, Boothe believes that when it comes to blue, jeans and other basics are only a starting point.
Bold Ways to Wear Blue
Chances are, you already have some blue items in your closet. Here are Boothe's top three suggestions for how to wear blue in modern new ways.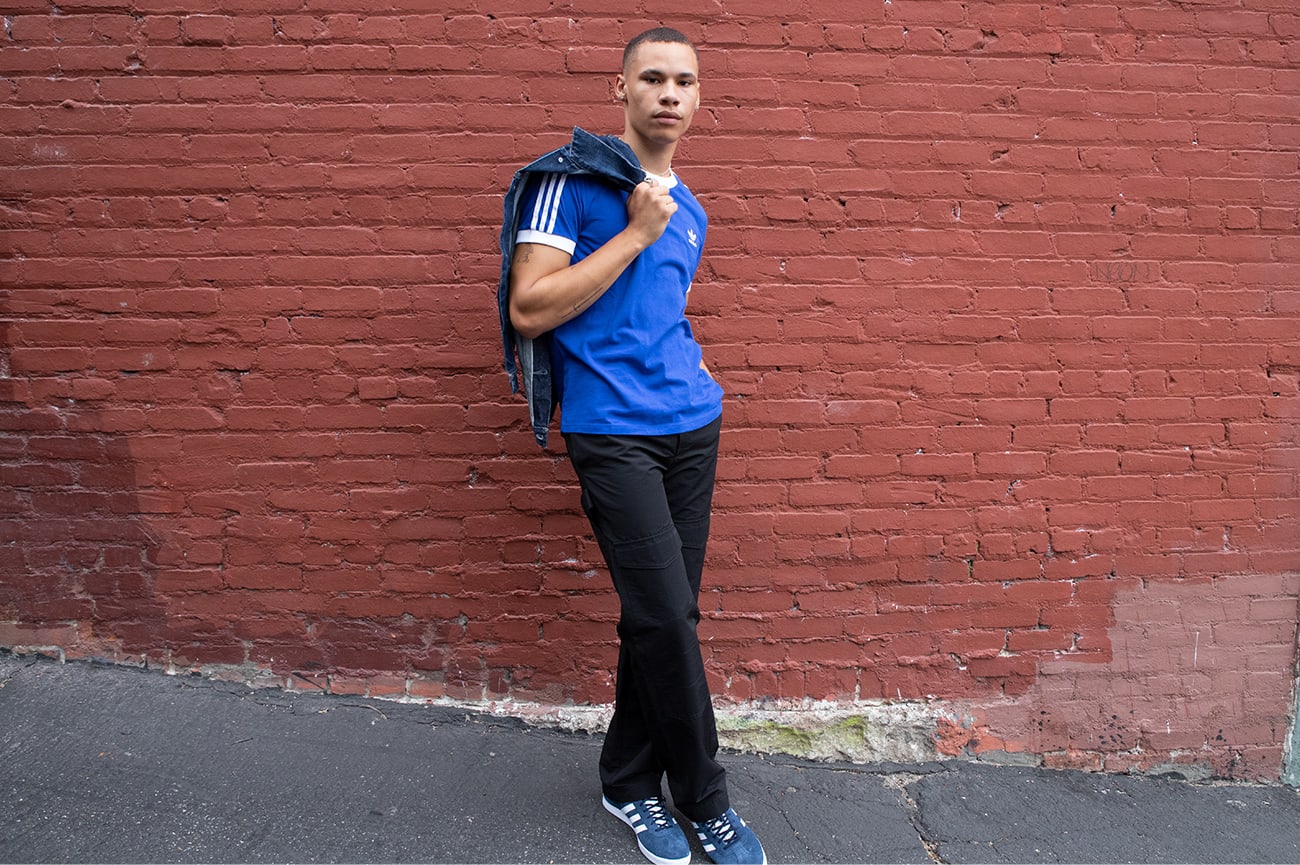 1. Put the spotlight on blue. Navy, denim: Blue often shows up as a neutral color in fashion, rather than the main event. To update how you wear blue, Boothe suggests pairing bolder hues like royal or teal blue with neutral shades like black, khaki or white. Or, mix classic shades of indigo or slate with a brighter item, like blue shoes with dark jeans, or an electric blue tee with a neutral jacket.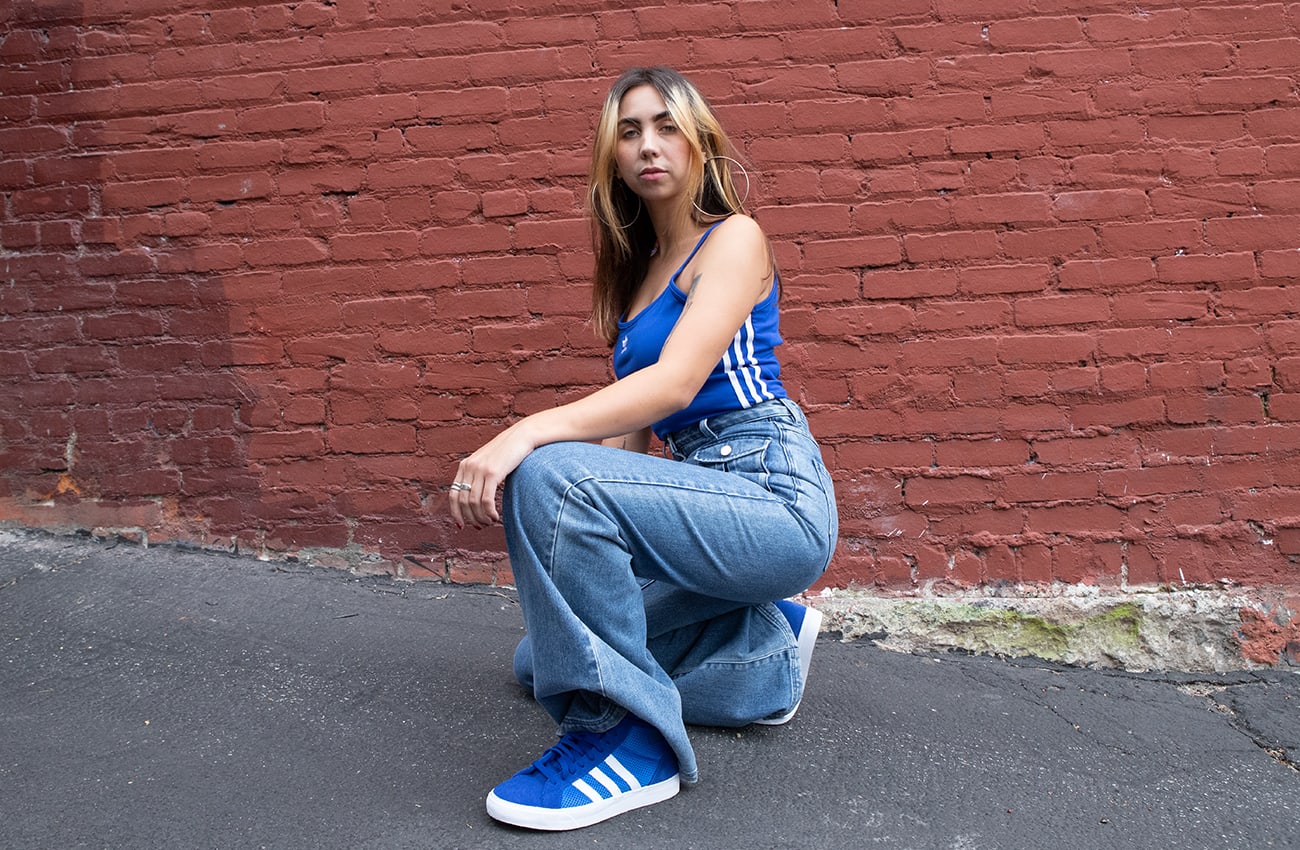 2. Mix materials and textures. If you're unsure about stepping out in a monochrome blue outfit, Boothe has some words of encouragement: "Put yourself out there!" With blue, you can mix fabrics of different shades, textures and even patterns to create a dynamic look. Try wearing a blue cotton t-shirt with suede sneakers and broken-in jeans for a head-to-toe blue look that's anything but one-dimensional.
3. Show off your silhouette with layers. Boothe suggests adding dimension to an all-blue outfit by layering clothes of different shades, silhouettes and materials.
"I'll wear blue head-to-toe and style it in a way where I can still see my body shape," he explains. If you're concerned that a monochrome outfit won't be flattering, use layers to accentuate your shape. For instance, says Boothe, try "a cropped jacket with a blue shirt and then high-waisted jeans," or an oversized hoodie with slim-fitting blue pants.
More Advice for Adding Blue to Your Style
Create brand-new looks with colors that complement blue for even more versatility. Pair blue with neutral shades of white, beige, black or gray, or let blue play a supporting role to even brighter colors. For ideas of what colors go with blue, check the color wheel. Yellow and orange, on the opposite side of the wheel, make excellent complements for blue.
From baby blue to vibrant turquoise, what colors make blue? As a primary color, blue mixes with other primary colors to make secondary shades on the color wheel: blue and red make purple, and blue and yellow make green. The range of different shades of blue is endless, from muted shades of deep marine or pale sky to bright electric blue.
Find Your True Blue
If you're ready to infuse some new color into what you wear, Boothe has plenty of encouragement: "Color is your friend!" With confidence and a positive attitude, he believes that anyone can wear "the whole color wheel." Check out adidas for clothes, hats and accessories in a wide range of blues.
Stay Updated
Be the first to know all about stories, launches, and events.