How to Wear Yellow: Tips to Add Color to Your Style
Whether you love vivacious color or shy away, find out how to wear yellow in your everyday with simple tips from a professional stylist.
Brightening Your Day With Yellow
It's the color of the sun, daffodils, pineapples and more, and it brings happiness to most everyone. This bright and sunny hue known as yellow exudes energy, optimism and joy to its onlookers. From soft creamy pastel to lively canary to warm goldenrod, there's a wide range of possibilities for playing with this uplifting hue. As one of the three primary colors, all it takes is a peek at the color wheel to find colors that go with yellow. Although it goes with nearly everything, purples and blues are classic colors that complement yellow every time.
When it comes to finding what to wear with yellow, it's all up to personal preference. Try it with different colors in your closet and see what looks best to you, because there aren't any rules when it comes down to it. "I don't think there's any rules or boundaries to color," says Jordan Boothe, fashion stylist and editor-at-large for Numéro Netherlands magazine. As a professional stylist, Boothe loves wearing color and incorporating it in photoshoots, and believes people should embrace it rather than shy away. "Color is your friend, and as long as you have that positive energy going into it, it's going to do good things for you," he encourages.
Boothe thinks of clothes as personalities, with each color and garment shifting with his mood day by day. Playing with volume, texture and color is his way of expressing himself, and we invite you to do the same. With that, let's look at some ways you can incorporate color into your everyday style.
How to Wear Yellow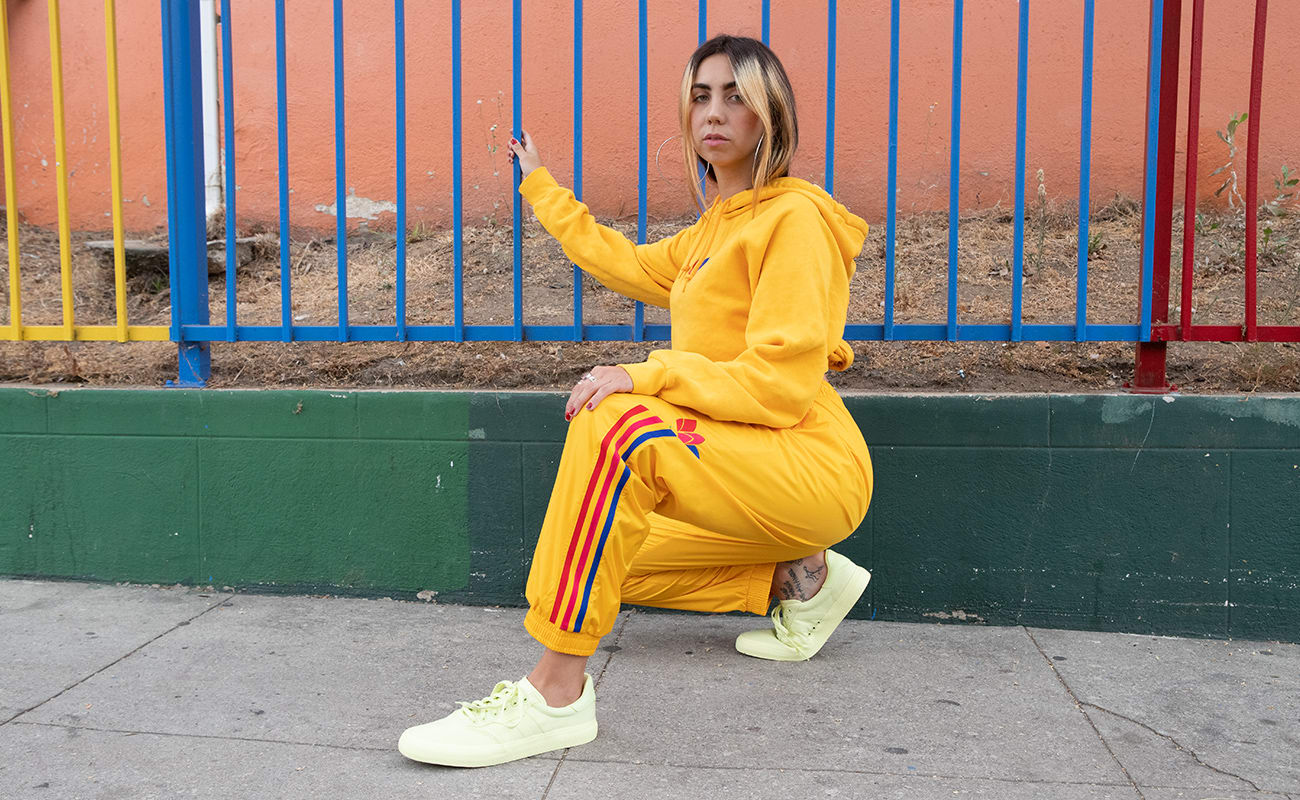 Yellow has a reputation as being a tricky shade to wear, leading some people to avoid it. However, Boothe asserts that everyone can look radiant in yellow. Here's how:
Monochrome Moment
Finding what to wear with yellow pants can be a challenge, but a fashion-forward way to do it is by going full monochrome. Putting together an outfit with a single color is about playing with light and shadow, textures and silhouette. The adicolor line has a range of different materials in the same and varying shades, making it the perfect jumping off point for creating an athletic monochrome outfit.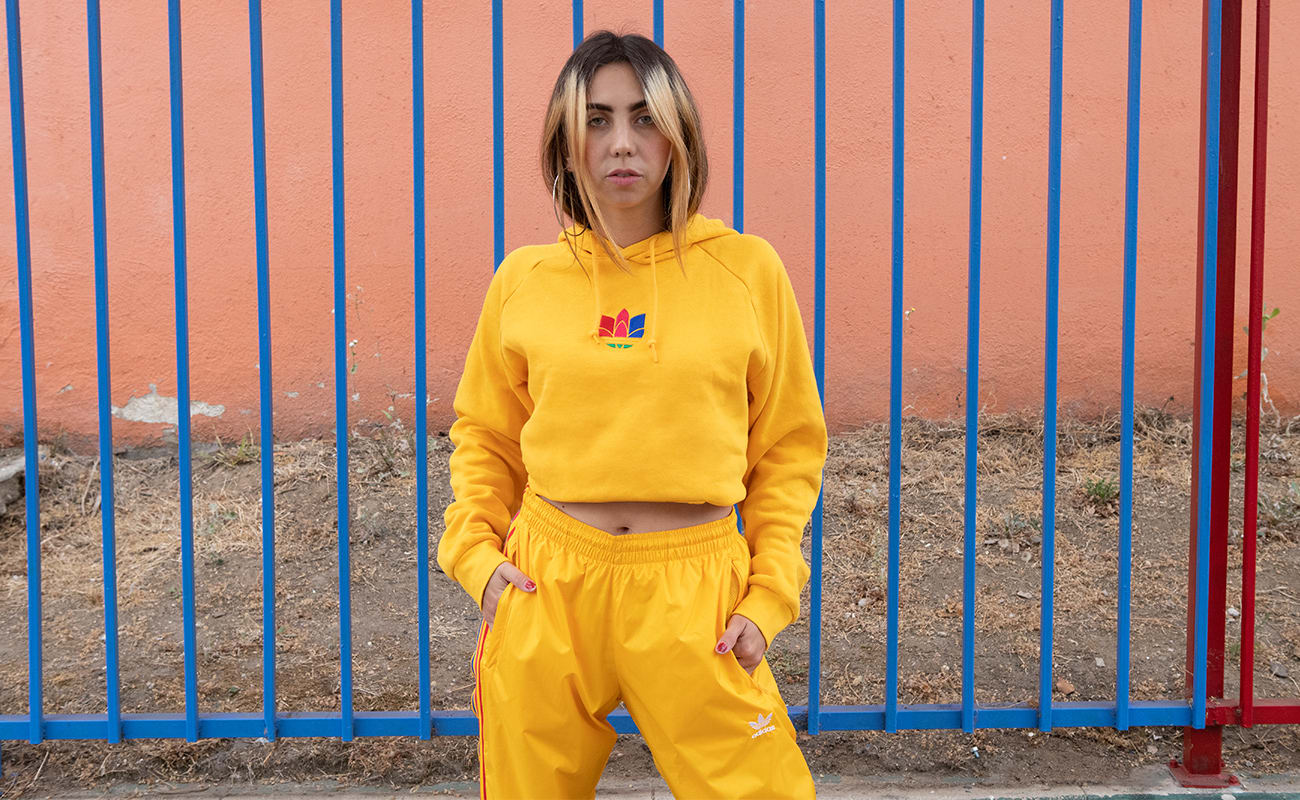 Here, Boothe styled golden-toned
trackpants
with a
hoodie
that sports the same color Trefoil, and finished the look off with lemon-lime pastel
sneakers
. The texture of the sleek polyester trackpants bounces light and shadows to catch the eye, which balances nicely with the softness of the hoodie. Boothe keeps the outfit looking fresh and feminine by cropping the sweatshirt to keep the silhouette slim. The bright canvas shoes lighten the look to give an overall ease to this effortlessly cool outfit.
Mixing it Up
When styling a single yellow garment, Boothe favors a top. Yellow reflects a lot of light, so keeping it on top will brighten you up and bring attention to your face. Here's what to wear with a yellow shirt on a casual day: Pair it with your favorite light blue denim, a cream or tan colored jacket and some white sneakers and you've got a light and sunny outfit perfect for a day of errands or a weekend of fun.
It's All in the Details
For those who love yellow but are afraid to devote a whole outfit to it, find smaller ways to incorporate it. "You can do a yellow bag, yellow belt, or yellow shoelaces," lists Boothe. Yellow outerwear is a classic touch to any outfit, like rain jackets, trench coats, or corduroy jackets. If you've got a sneaker collection, wear your yellow shoes with track pants and a tee for a laid-back vibe. Yellow heels look professional with jeans or tapered trousers, a white top and a relaxed blazer.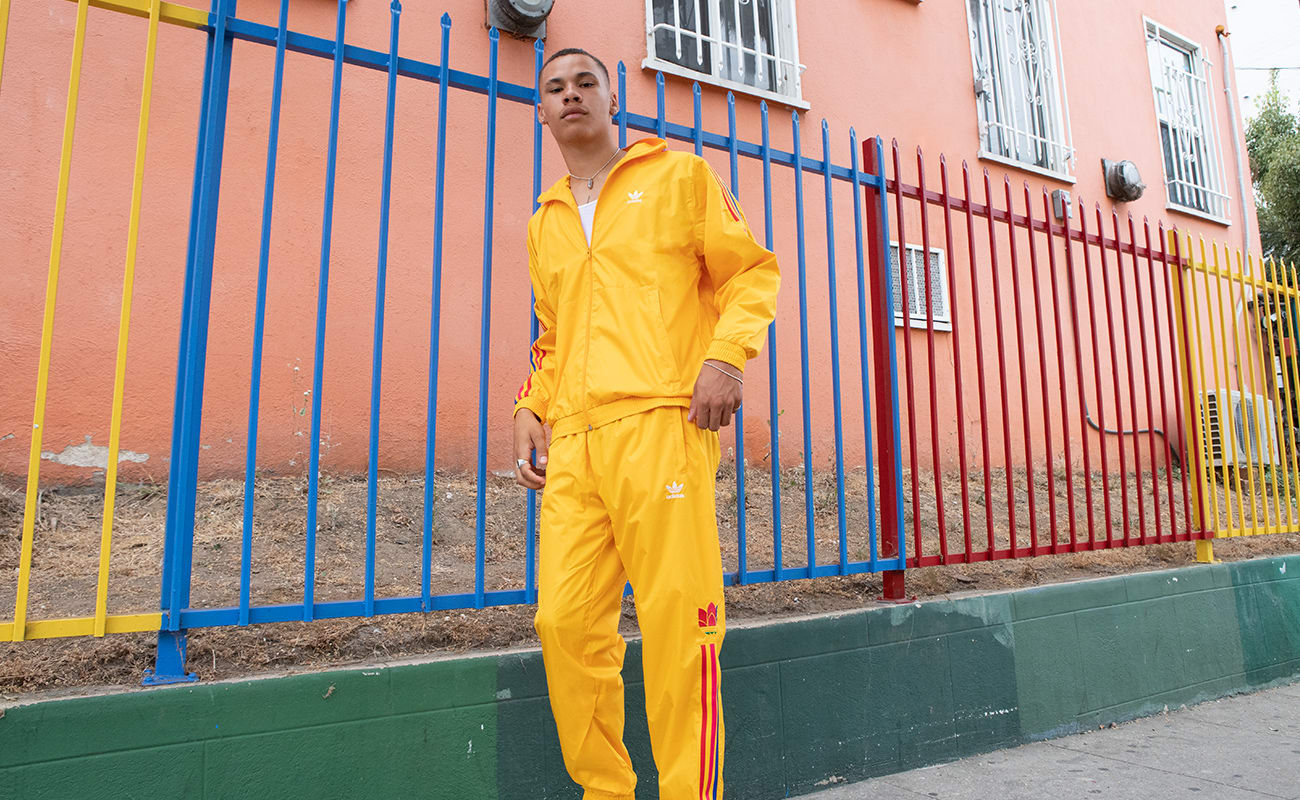 The Possibilities of Color
It's time for you to experiment, and don't be afraid to step out of your comfort zone and break the rules. "There's no wrong answer for fashion. Make it work," encourages Boothe. On set, if something isn't working, Boothe will play with hairstyle, accessories, and adjusting silhouettes to create the perfect look. It's all about playing and getting creative, because that's where personal style is born.
Stay Updated
Be the first to know all about stories, launches, and events.