How to Wear Green Your Way: A Stylist's Tips
Wondering how to wear green? There are plenty of easy and flattering ways to style this fresh shade. Discover stylist recommended tips for wearing green.
"Strong, earthy," are the words that come to mind for Jordan Boothe when he's asked what the color green means to him. As a fashion stylist and editor-at-large for Numéro Netherlands, Boothe believes anyone can look fabulous in green:
"Green is a strong color. I think of it as very strong because it's a family of a bunch of different colors."
From faded sage hues to deep forest tones, green brings to mind nature, plants, and renewal of life for many people. Just like sitting under a shady tree on a warm day, the right shade of green can evoke feelings of calm, centeredness, and renewed energy. Not sure how to wear green in a way that feels true to you? Boothe has some easy tips for wearing green clothes and accessories.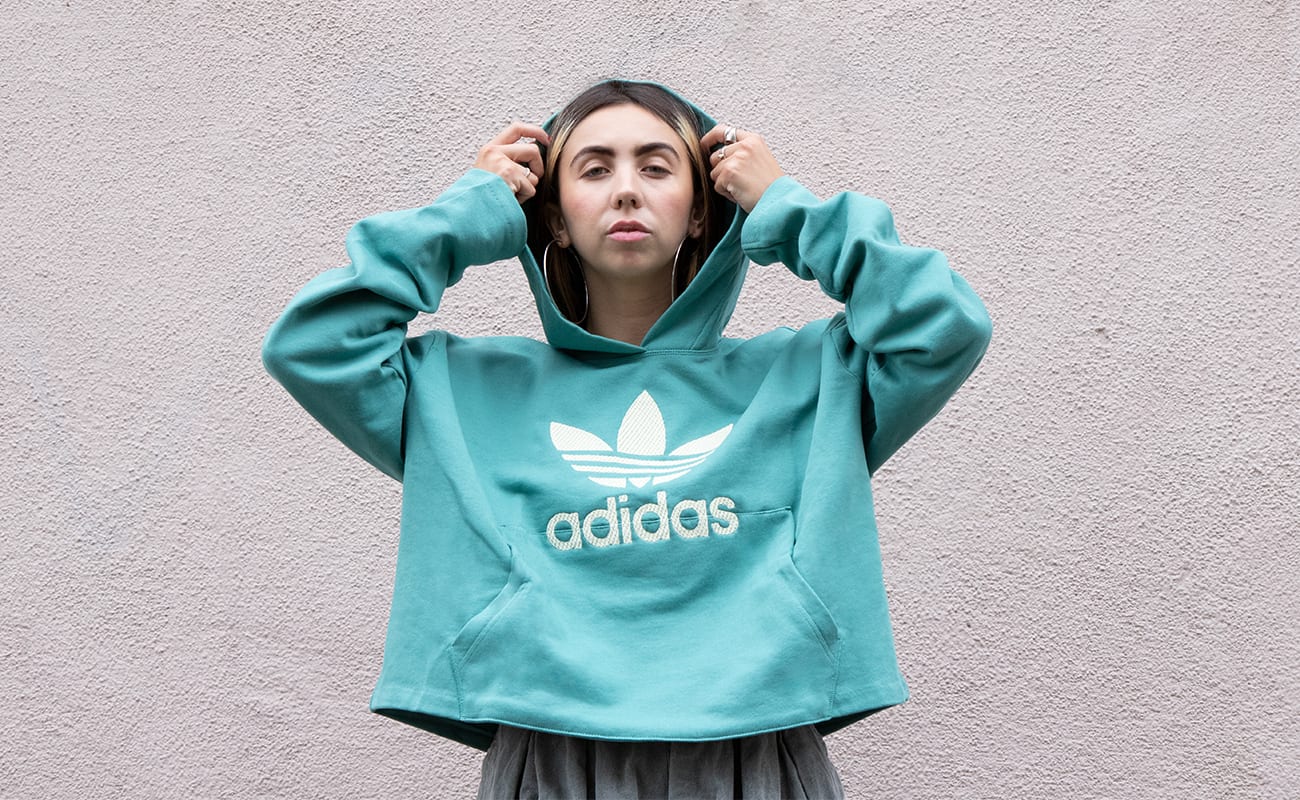 It's Easy Wearing Green: Advice from a Stylist
Moss, lime, seafoam, shamrock…if the wide range of options for styling green leave you feeling lost in the woods, Boothe has good news: Everyone can pull off green and find their own unique approach to rocking this fresh shade.
"Even if you are timid about wearing it, that's going to wear off," he says, especially if you're confident about your outfit.
1. Pair a new green item with an old favorite from your closet. When you're trying out a new color in your wardrobe, there's nothing wrong with leaning on a tried-and-true favorite for some extra swagger. If you're not sure what to wear with green, Boothe suggests starting with a small accent piece, paired with some classic items you love to wear: "Everyone has their favorites – jeans, black pants, whatever. Those are comfortable items that are probably worked out and worn, and whatever you put on top of it, it's going to look good."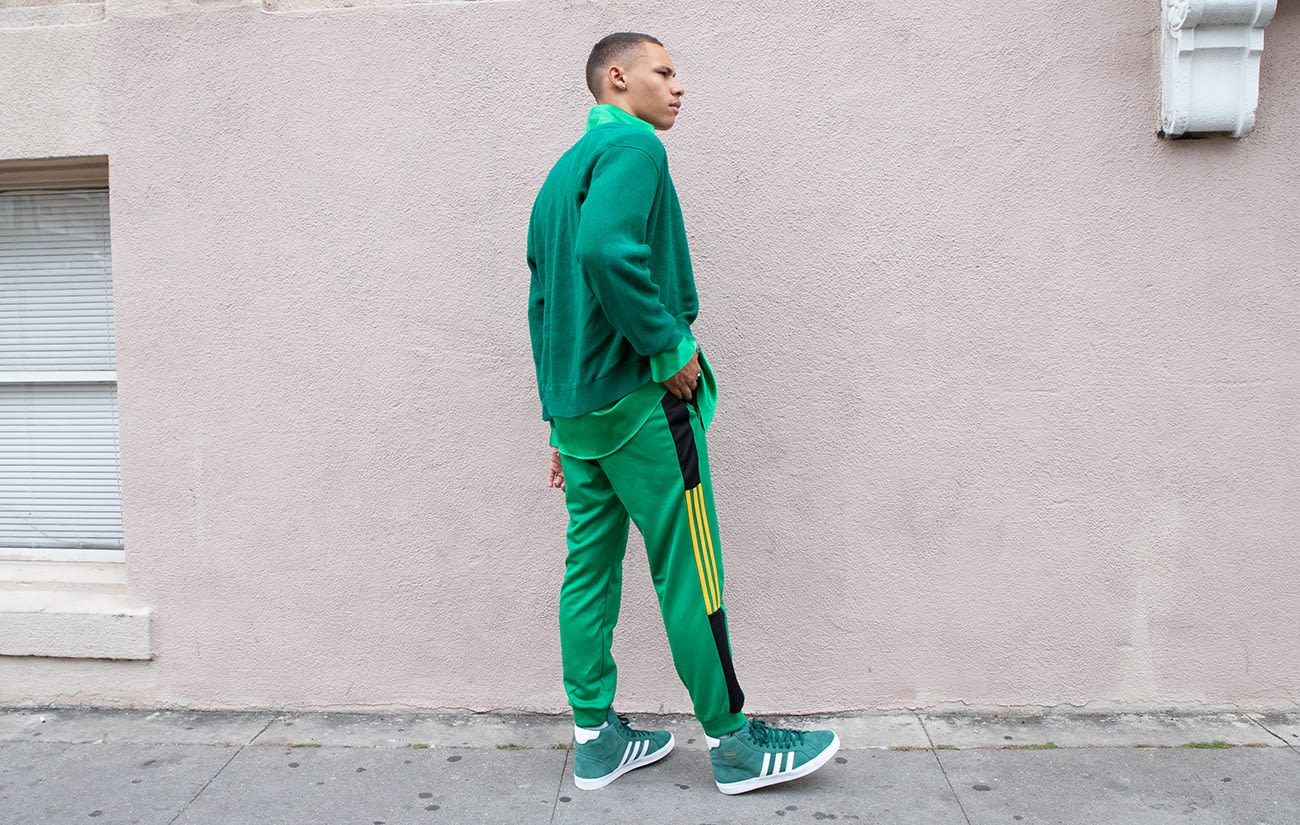 2. Focus on fit. From bold monochrome looks to mixes of pattern and print, the fit can define the outfit. "That's another thing people get fearful of, is just putting all one color on and you can't see your body frame," says Boothe, "What's going to change that is the silhouette." When you're styling multiple green items together, you can use fit to add dimension and flatter your figure. For example, use a belt to accentuate your waist, pair a cropped jacket with high-rise pants, or mix frame-hugging leggings with an oversize pullover.
3. Mix it up with modern shades. To create an all-green look that's more edgy than earthy, Boothe suggests mixing and layering different shades of green together. "I think the style-forward shades of green right now are the ones that are washed out," he says: paler hues of celery, chartreuse or mint green. "Dark greens look really good with light greens," so have fun pairing a light green top or hoodie with green pants in a shade of deep hunter.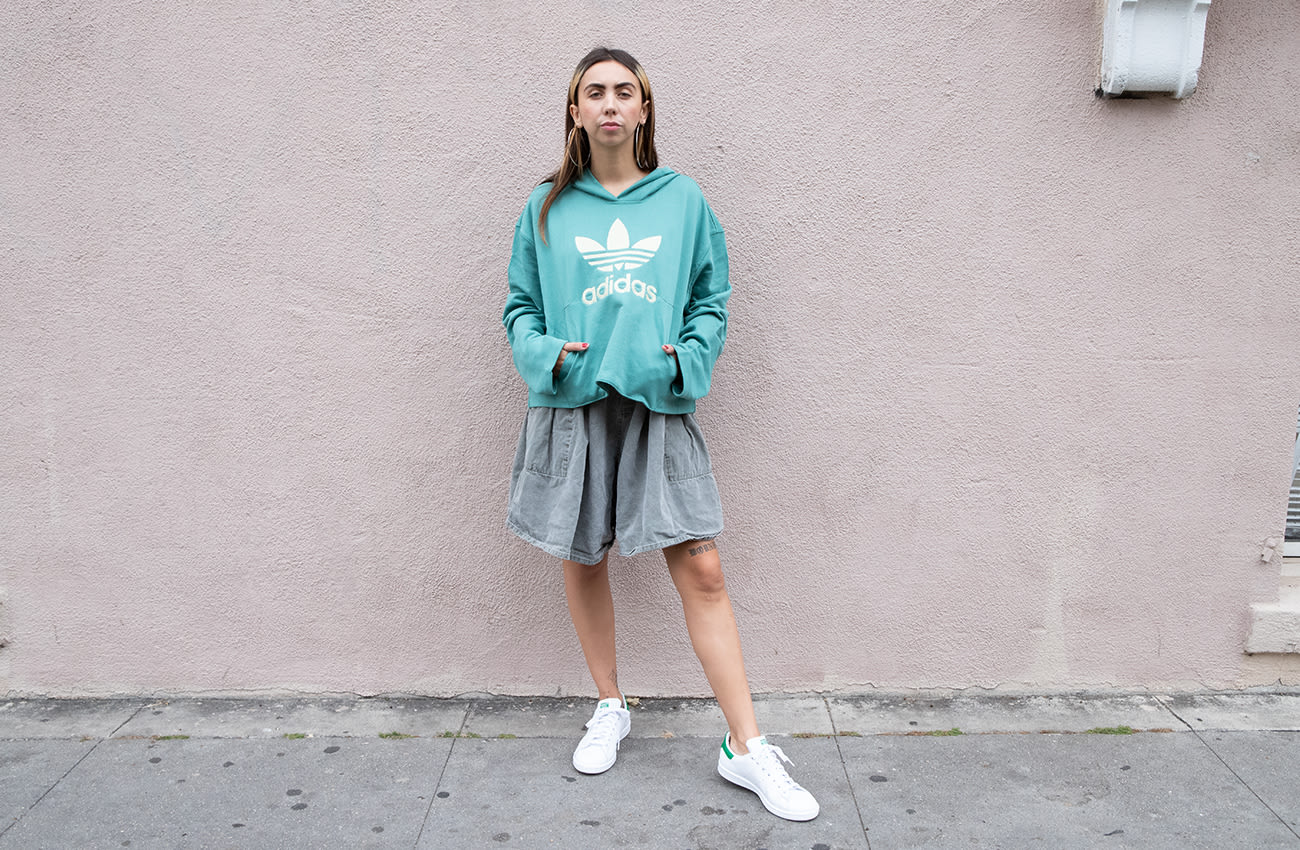 Use Colors That Complement Green to Create New Looks
Complementary colors are generally the ones on the opposite side of the color wheel, which means that green's complementary color is red. If bright green and bright red together seems a little too festive, modernize the combination with darker or paler hues. Try mixing burgundy with a lighter green, for example, or a washed-out rust color with deep olive shades.
When it comes to colors that go with green, Boothe believes that any combination looks good when it's worn with excitement and confidence. "Colors have energy," he says, and experimenting with color in how you dress is a way to tap into that.
"Color is your friend. As long as you have that positive energy going into it, it's going to do good things for you."
Stay Updated
Be the first to know all about stories, launches, and events.