How to Buy Soccer Cleats: Fit, Features, Field Surface
Learn how to choose soccer cleats with our guide to all the factors that can help you take over the game. 
What Kind Of Cleats Do I Wear For Soccer?
Picking the right soccer shoes is a crucial part of playing the Beautiful Game; whether they're Firm Ground cleats, Artificial Grass cleats, Multi Ground cleats or even soccer shoes made for indoor surfaces, each shoe has unique advantages specifically for the field you are playing on. The right choice can also help prevent injuries in the long run.
How Should Soccer Cleats Fit?
Generally, your soccer cleats should have a snug, sock-like fit on your foot, but with enough room in the front to comfortably wiggle your toes. More than anything, it's important to take your time and try out different sizes of cleats to identify what works best for you.
How Tight Should Soccer Cleats Be?
Soccer cleats offer the most amount of precision and control when they are snug; too big, and they may cause you to trip or produce blisters as your foot slides around in the shoe. Conversely, if they are too small, they will feel painful and can affect circulation.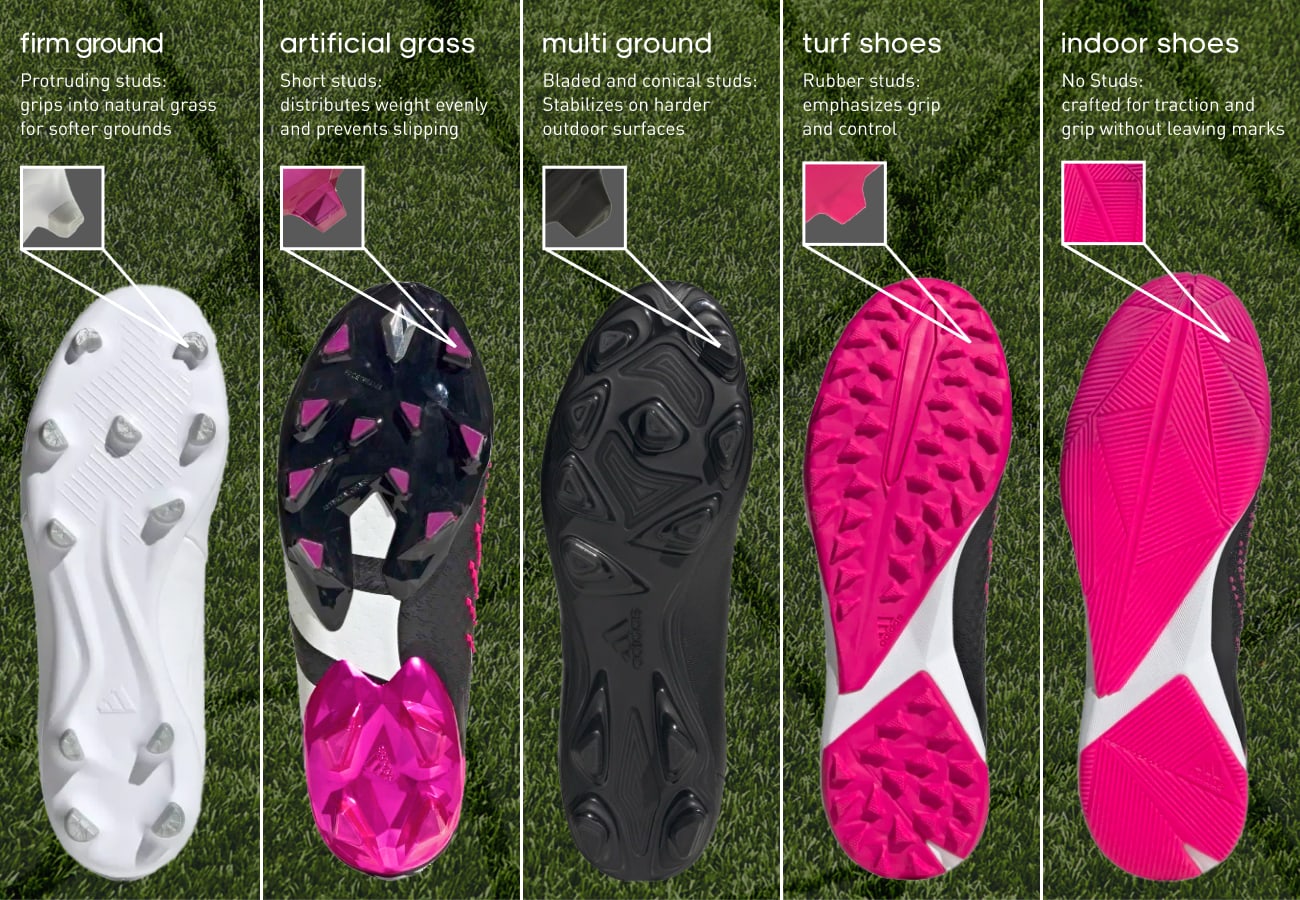 Types Of Soccer Cleats
The two most prevalent types of soccer shoes are Firm Ground cleats (abbreviated as 'FG'), made for natural grass fields, and Artificial Grass/Ground cleats ('AG'), which are better suited for artificial grass. Multi Ground cleats ('MG') incorporate some elements of both, allowing players to traverse from natural to artificial surfaces. Check out our article spotlighting
Multi Ground cleats
for more.
Finally, turf shoes and indoor soccer shoes replace cleats with rubber studs and soles, providing enhanced traction without damaging the surface you're playing on.
What Soccer Shoes Do I Need?
The soccer shoes you need ultimately depend on the type of surface you will be playing on: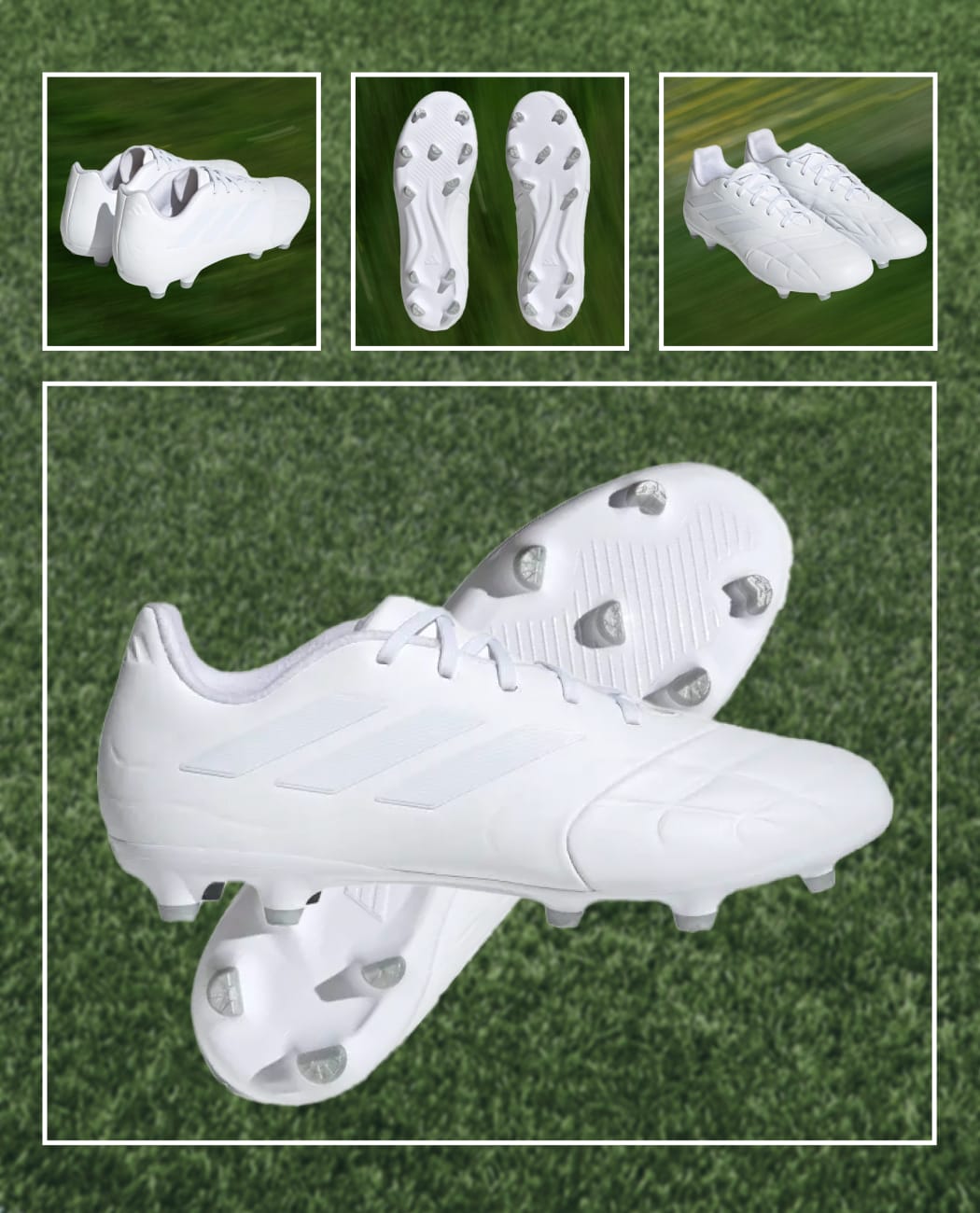 Firm Ground (FG) Cleats
Firm Ground cleats are the most common type of soccer shoe. Built for speed, traction and stability on natural grass fields, they're made for outdoor play. Their studs are typically conical or bladed and are very pronounced, allowing them to more easily dig into soil that has a bit of give to it.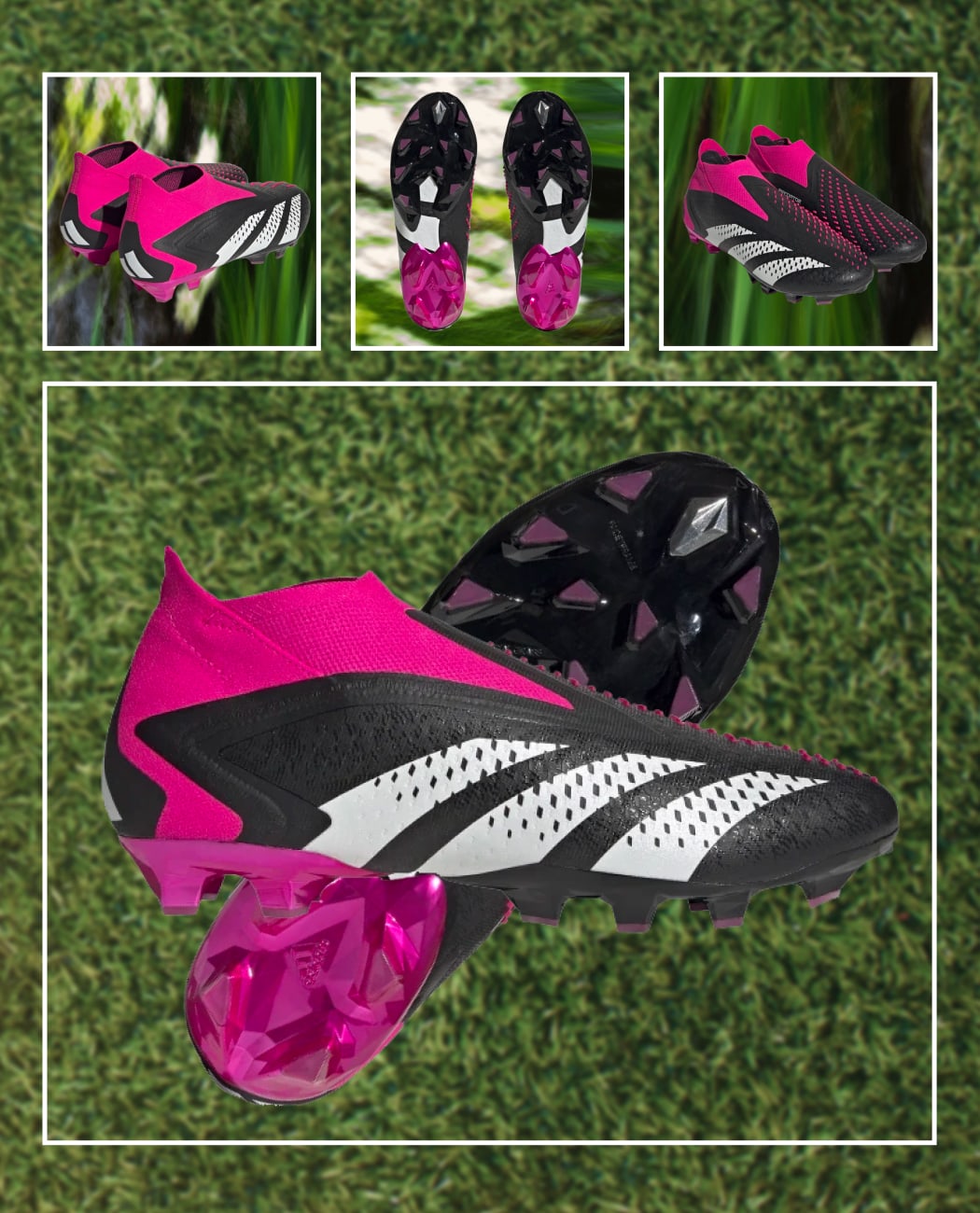 Artificial Grass (AG) Cleats
Artificial Grass cleats are specifically made for long-bladed artificial grass fields; the shoe's shorter, more conical studs distribute weight evenly. You may risk injury by playing in firm ground shoes on artificial grass, as their longer studs can pierce the shallower surface too deeply—decreasing your mobility.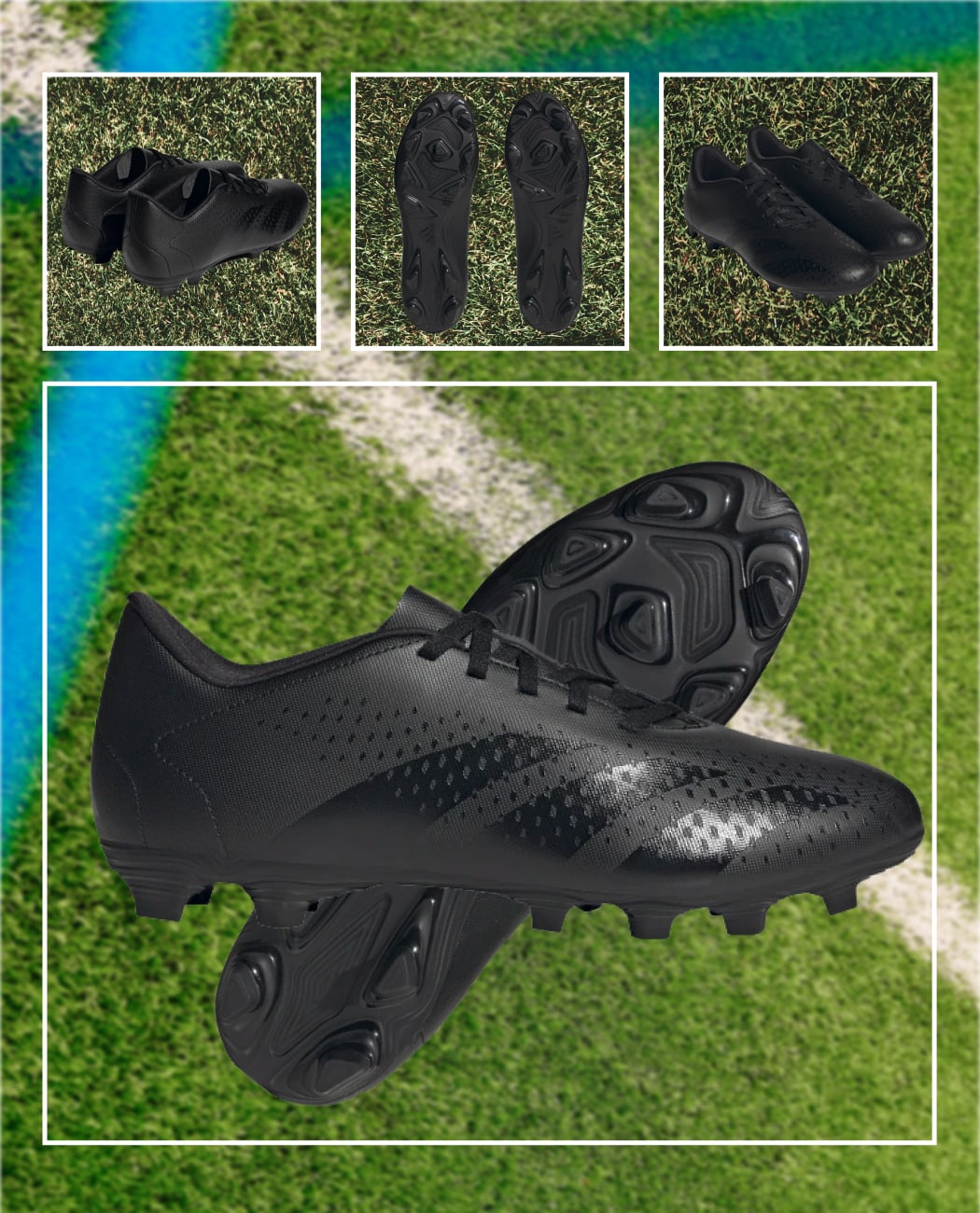 Multi Ground (MG) Cleats
Also called Flexible Ground cleats, Multi Ground shoes are made for both natural and artificial outdoor surfaces. The primary difference can be found in their soles, which feature short studs that are both bladed and conical. They are a great option for harder outdoor surfaces in summertime weather, like dry soil and grass, or even frozen grass fields. Check out our complete guide to
multi ground shoes
to learn more.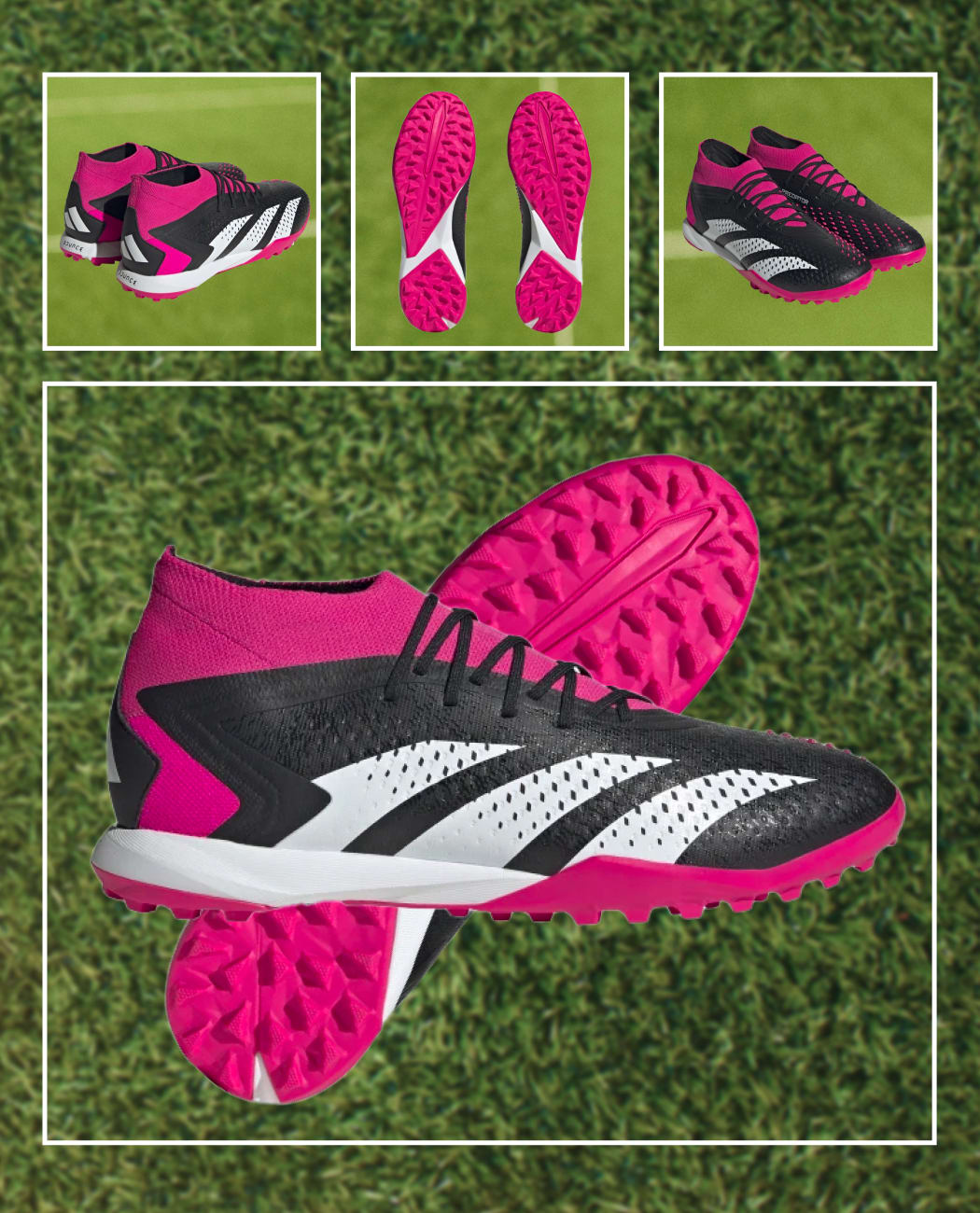 Turf Shoes
Turf features short-bladed, shallow and carpet-like grass, offering less cushion than long-bladed artificial grass fields. As a result, turf shoes offer the best protection and stability against what is known to be a very hot and abrasive surface. Instead of cleats that penetrate the ground, their soles feature durable, evenly distributed rubber studs that emphasize grip and control, as well as extra cushioning for comfort.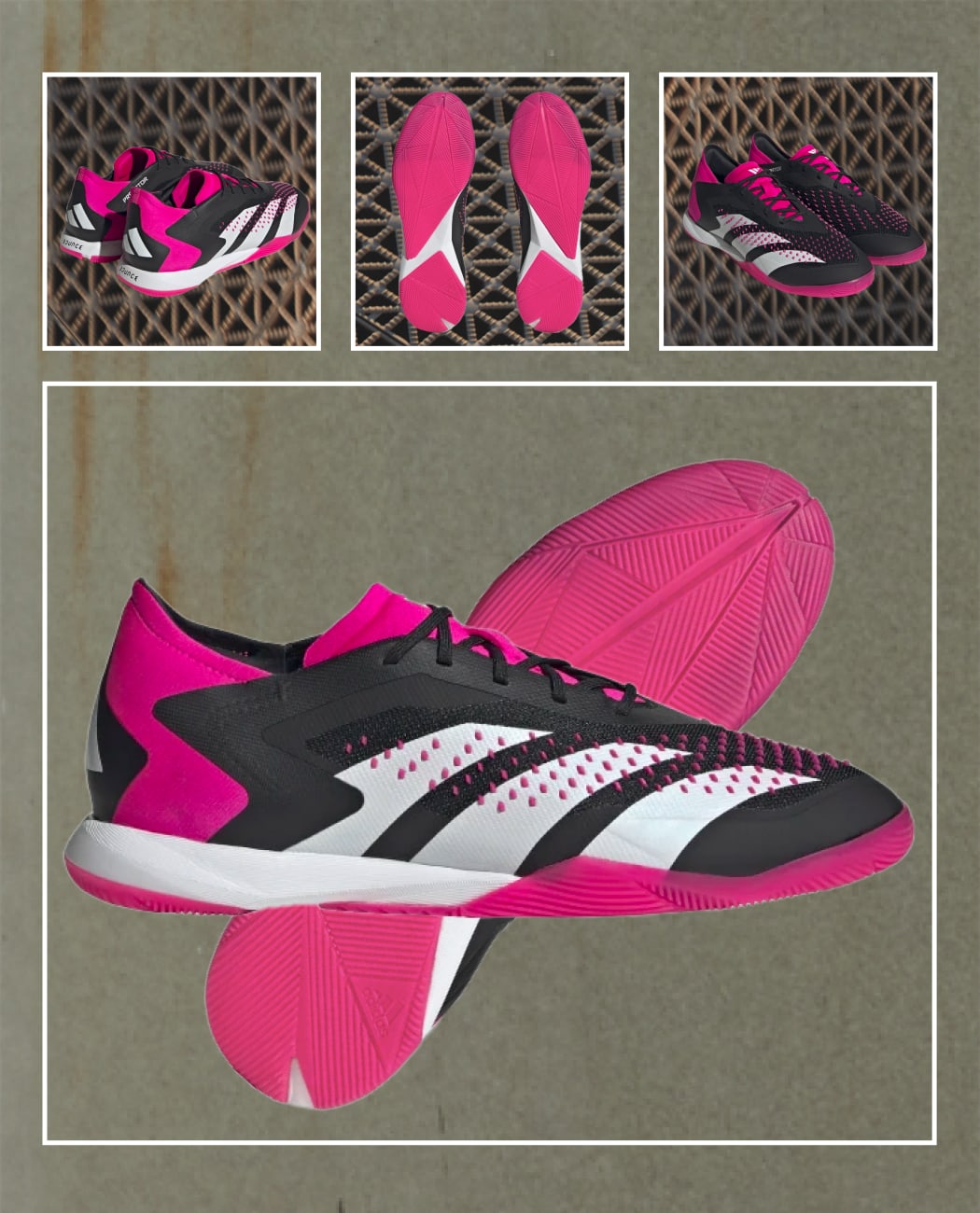 Indoor Soccer Shoes
Indoor soccer shoes are actually more akin to your typical sneaker, but their soles are crafted for traction and grip without leaving marks on the surface, as well as improved flexibility and comfort. You can also wear them casually off the field, just like your favorite everyday kicks.
When To Get New Soccer Cleats
If you use your soccer cleats regularly each week, it is generally advised to replace your soccer cleats every season—or every five to ten months. Replacing your shoes regularly can prevent injuries and improve your overall speed and precision. This is especially true for younger athletes with growing feet; they may find that the cleats they purchased last year are already too small and uncomfortable.
Some other factors that can contribute to replacing cleats include:
The soles on old and overused cleats can lose traction.
Their insoles can wear down over time.
The comfort and protection of new cleats can help you recover from injuries.
You can draw out the lifespan of your cleats by keeping one pair for training and another for competitive matches, as well as using them only on their appropriate surfaces and handwashing them regularly.
adidas Soccer Cleats
adidas is home to several iconic soccer cleats, including the legendary Predator line. Here are just a few standout Firm Ground cleats available now, each with a different emphasis: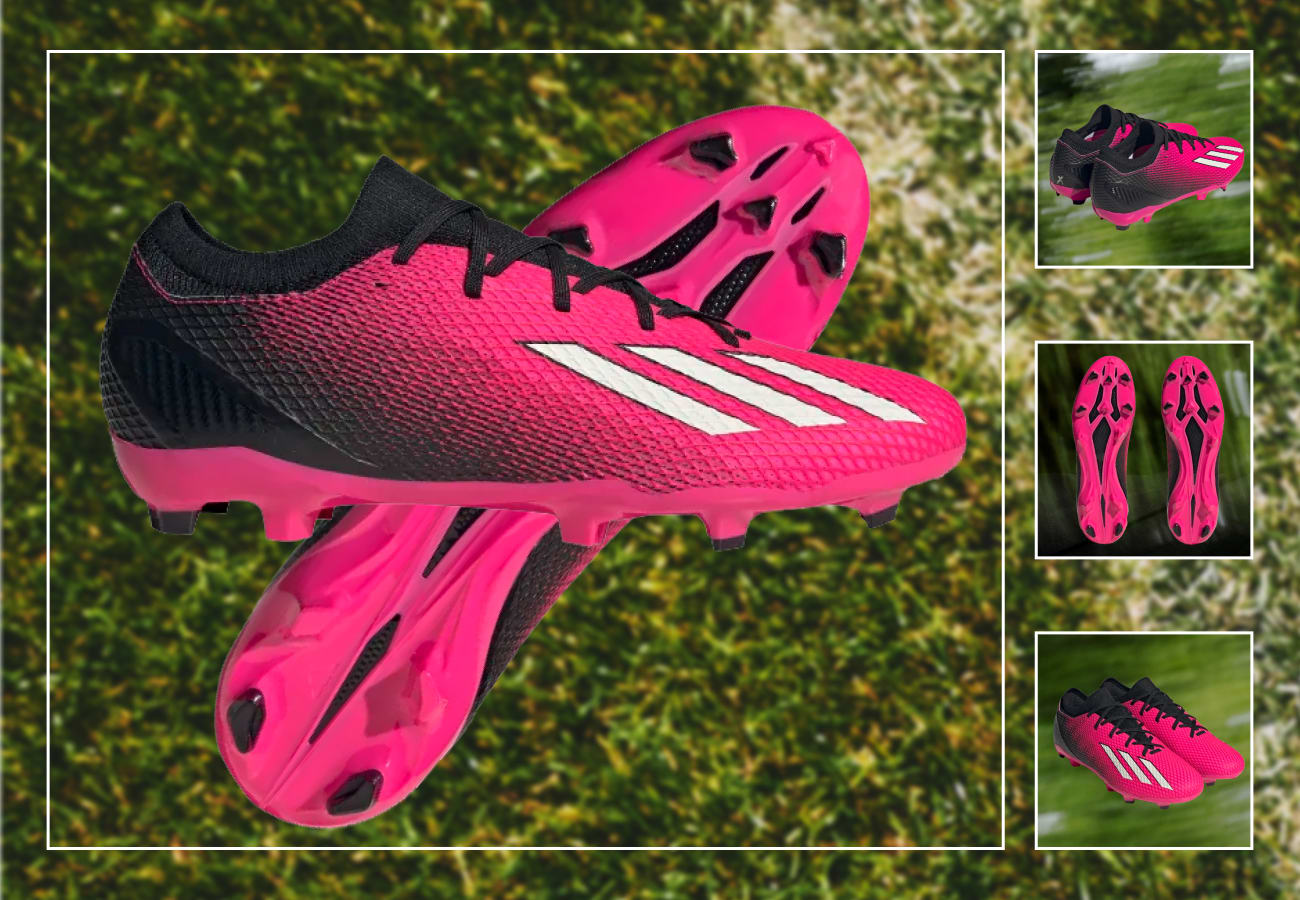 X Speedportal.3 FG Cleats
The X Speedportal line focuses on exactly what its name suggests: being the fastest cleats on the field. Unlock speed in all dimensions to connect mind and body with your cleats in the blink of an eye with the
X Speedportal.3
, made with a lightweight upper and two extra forefoot studs—making it perfect for rushing up a natural grass field with ease. The flat-knit collar and TPU heel lock keep you in control during quick pivots and passes.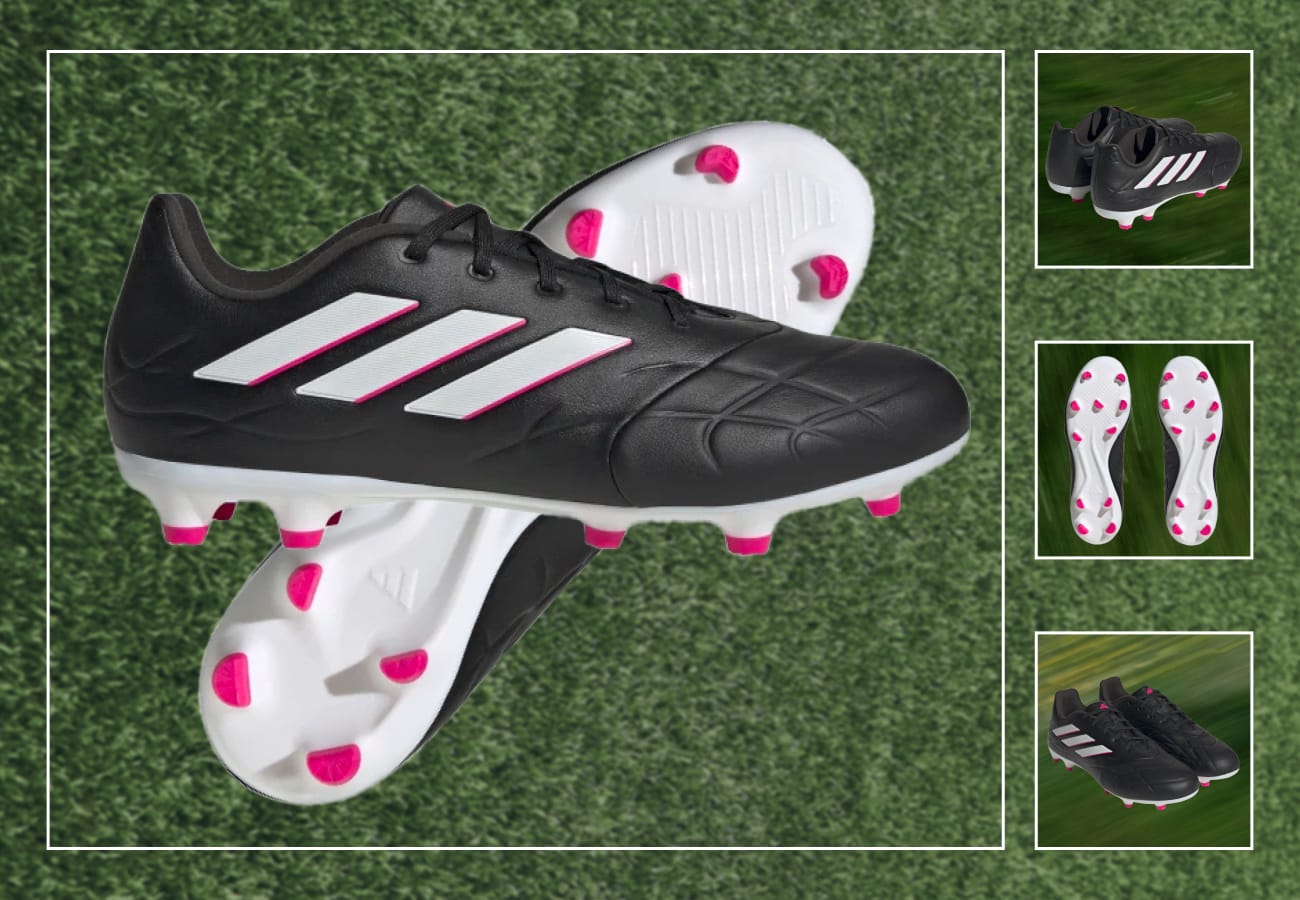 Copa Pure.3 FG Cleats
The adidas Copa is an iconic soccer cleat that dates back to 1979 and has been worn by several of the sport's all-time greats. Inspired by the silhouette's rich heritage, the
Copa Pure.3
features a classic design with a leather upper for sustained comfort from the moment you slip it on. Its firm ground outsole adds stability on dry natural grass fields.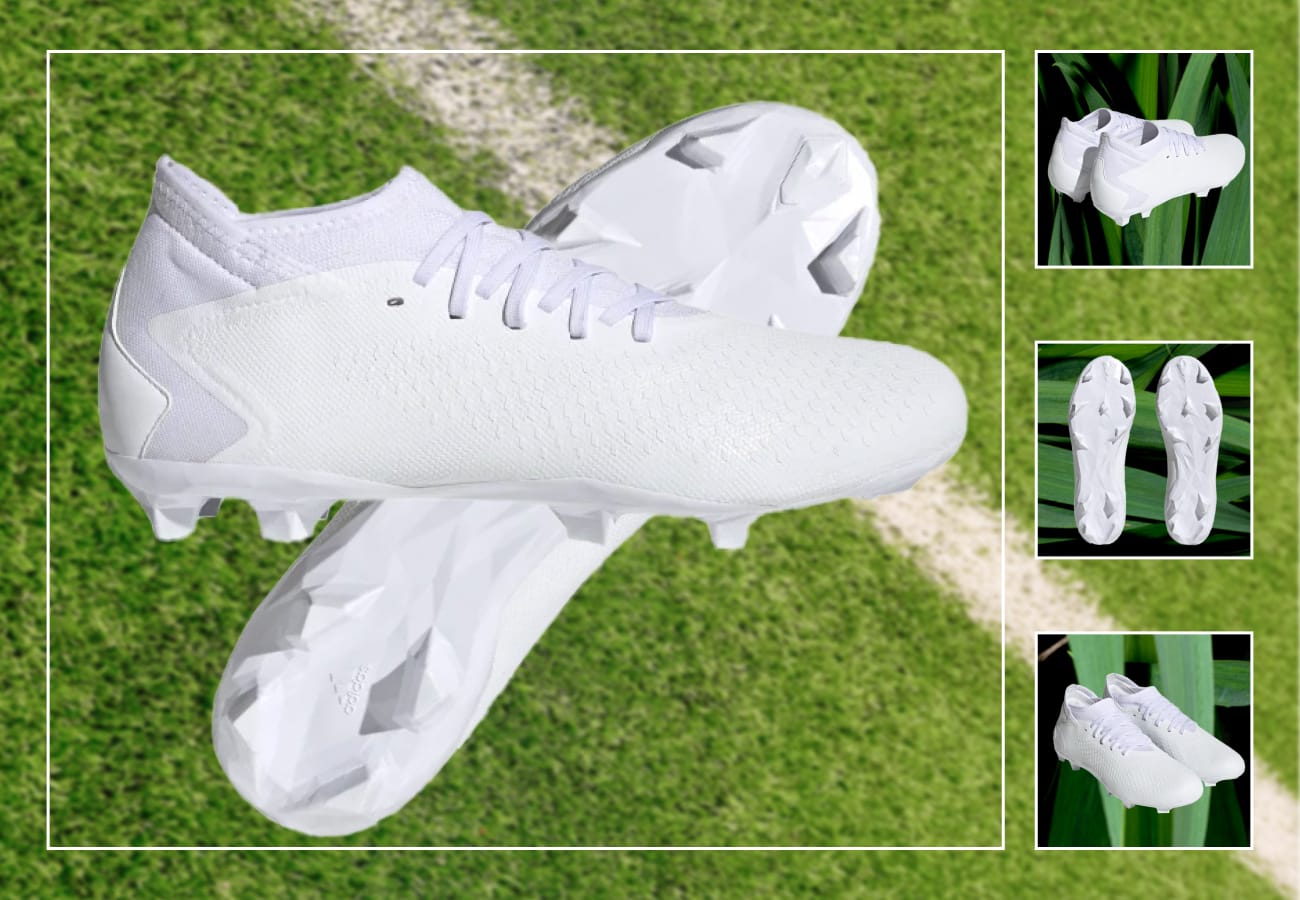 Predator Accuracy.3 FG Cleats
One of the most disruptive soccer cleats in the history of the sport, the Predator franchise has been breaking new ground since its debut in 1994. The new
Predator Accuracy.3
offers unmatched accuracy thanks to its signature textures across the coated textile upper, as well as a stylized outsole that bites into firm ground to keep you in control.
Ready to hit the field? Shop the best adidas soccer cleats online to find the best cleats or multi ground soccer shoes for your game.
Stay Updated
Be the first to know all about stories, launches, and events.