How to Buy Soccer Cleats: Fit, Features, Field Surface
From indoor soccer shoes to cleats for turf or grass, adidas soccer footwear is for every player. Get the facts on how to buy soccer cleats that match your game.
Soccer may seem like a simple game, but with so many types of soccer cleats to choose from, finding the right footwear can be more intimidating than facing a swift penalty kick. To find the perfect pair of cleats for you, check out this guide to selecting soccer shoes. 
From Natural Grass to Indoor: Soccer Shoes for Every Field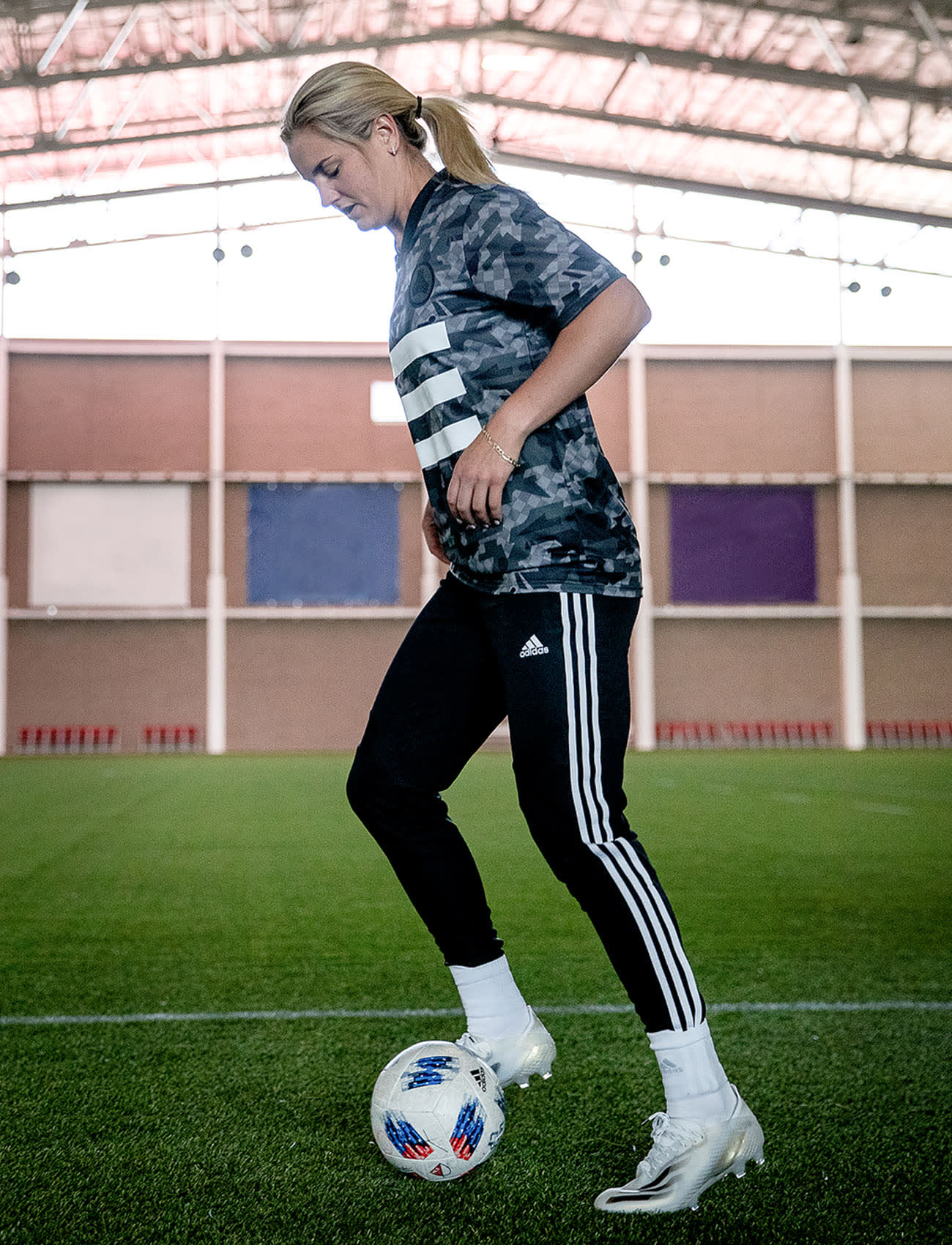 When it comes to footwear for the beautiful game, soccer cleats for turf are only one of many types of soccer shoes. Pick the right shoes for your surface of play for the perfect balance of traction, stability and speed. 
FIRM GROUND
The most common soccer shoe, firm ground cleats are made for outdoor play on natural grass. The studs on firm ground soccer cleats are built for speed, traction and stability on a grass field. 
TURF SHOES AND SOCCER CLEATS FOR ARTIFICIAL GRASS
Made for play on short-bladed artificial surfaces, turf soccer shoes feature small rubber lugs on the outsoles for just the right amount of traction on synthetic turf. For playing on long-bladed synthetic grass, artificial ground cleats are the footwear of choice. The studs on these cleats are designed specifically for more abrasive, human-made surfaces.
INDOOR SOCCER SHOES
Designed for hardcourt, non-turf surfaces, these soccer shoes are perfect for indoor play. The non-studded rubber outsole will help you cut across the floor for sharp sprints and expert plays, without leaving marks on the floor.
Soccer Cleat Selector: What's Your Style on the Field? 
Not sure where to start? Look for soccer cleats that match your style of play.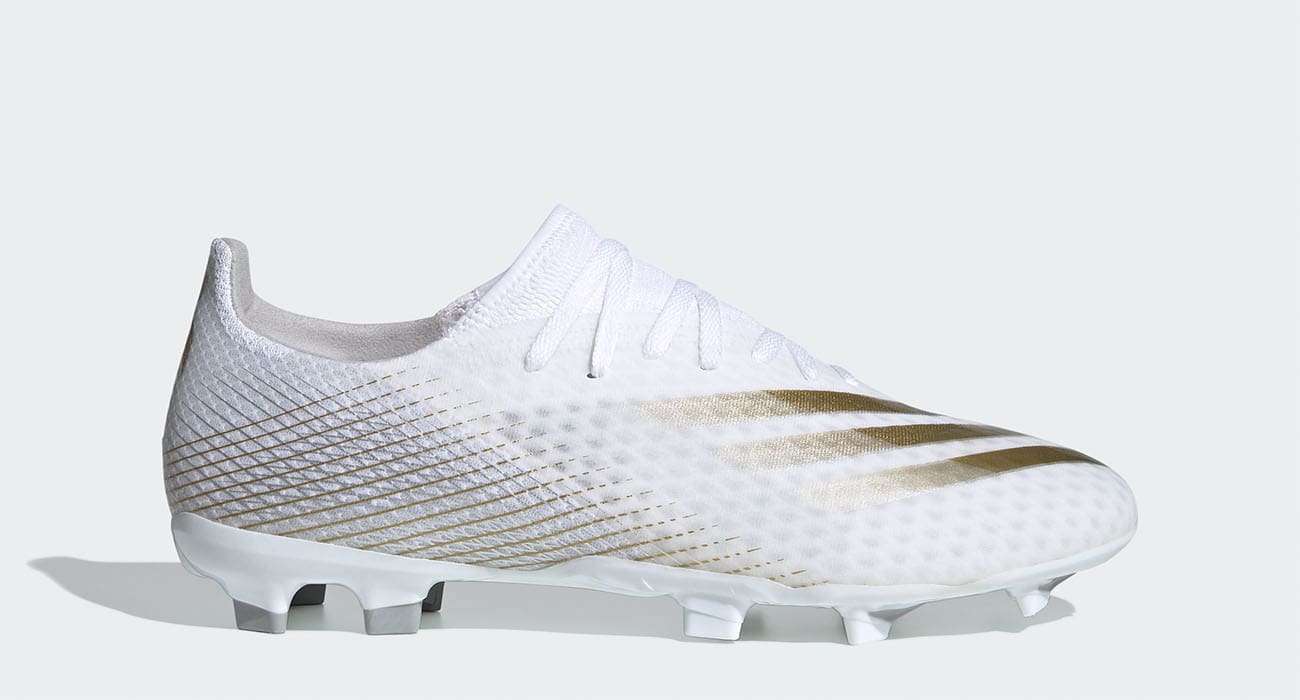 If blazing isn't fast enough for you, choose X Ghosted cleats made for speed. The X Ghosted cleat redefines fast, with an ultra-light mirage skin upper that ensures your foot is secure when you're reaching velocity. Drawing inspiration from sprint shoes, these soccer shoes feature an innovative speed-frame outsole made with high-tech carbon fiber. The low-cut shaft provides a vacuum fit for maximum stability and comfort.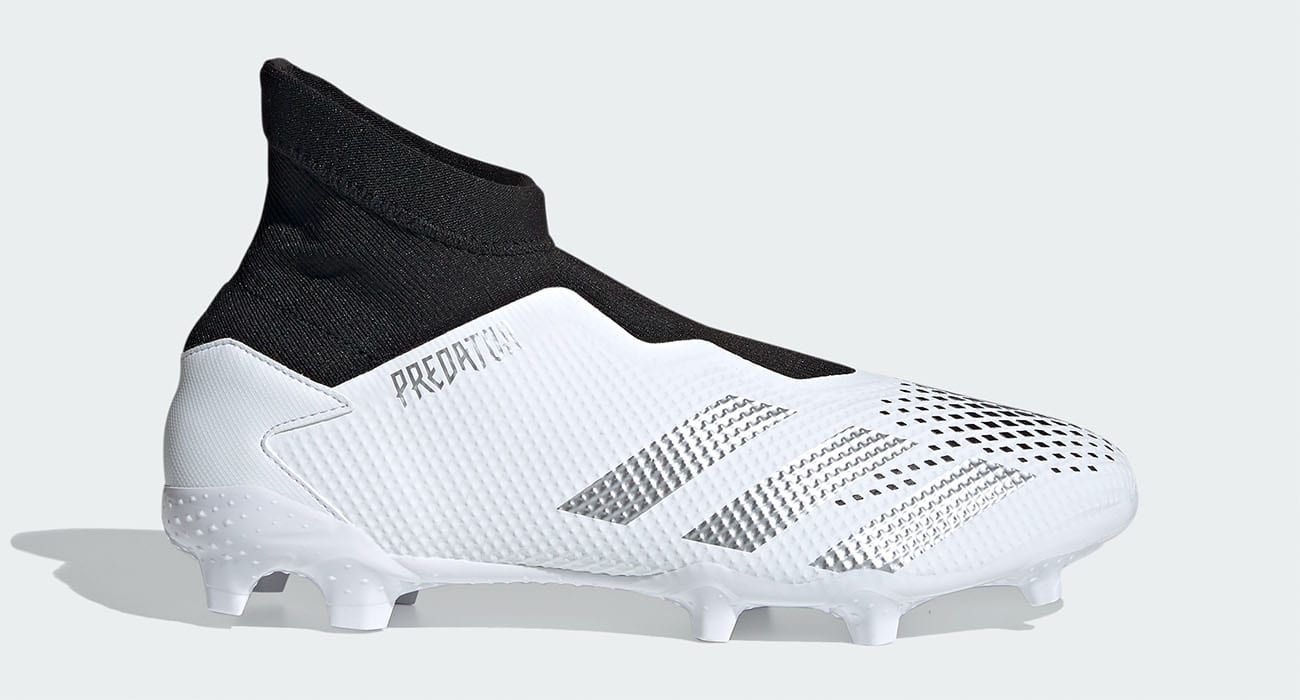 Get the ultimate in ball control with Predator Mutator. If you're a box-to-box midfielder, a cleat with control is your calling. Get more spin in Predator mutator cleats with Demonskin technology. With a sock-like fit for stability, your ankles and feet stay secure while you're dominating the field. The new dynamic control frame gives you tighter ball-handling and dexterity.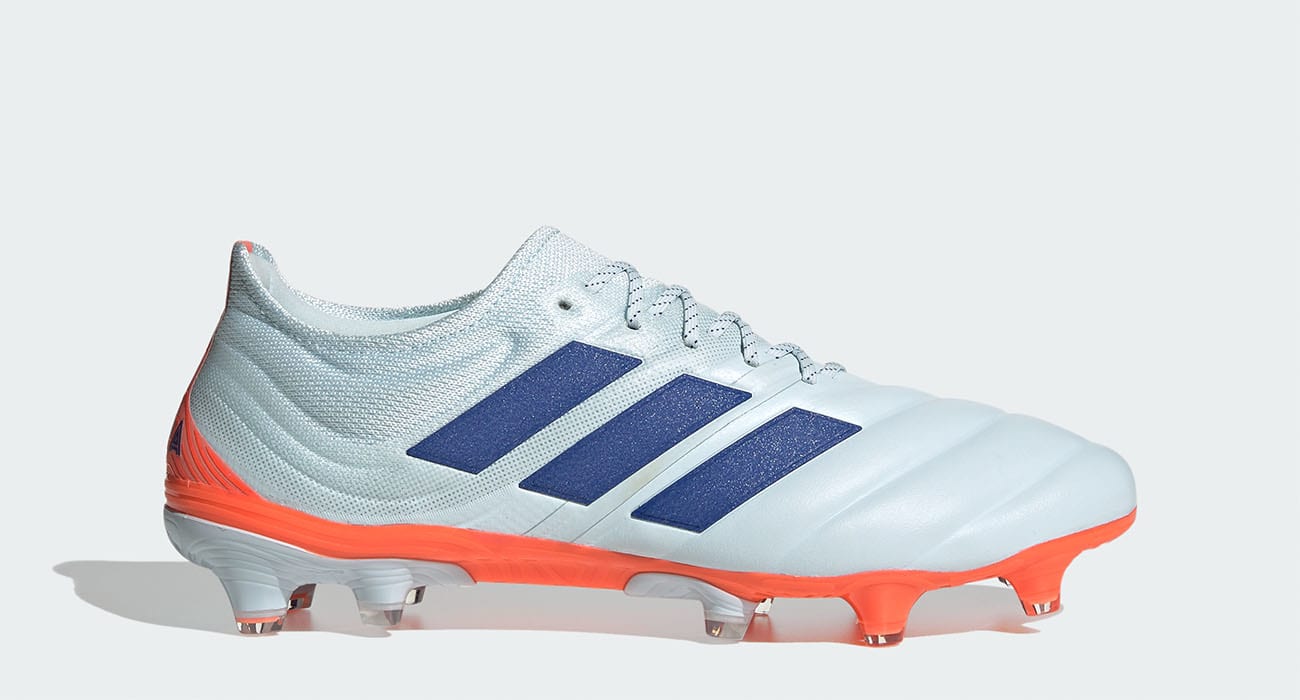 Dial in your precision in Copa cleats. If you're all about the precise plays, you'll appreciate the cushioning and enhanced touch of Copa cleats. Seamless uppers featuring Fusionskin technology give you next-to-skin ball control for the trickiest maneuvers.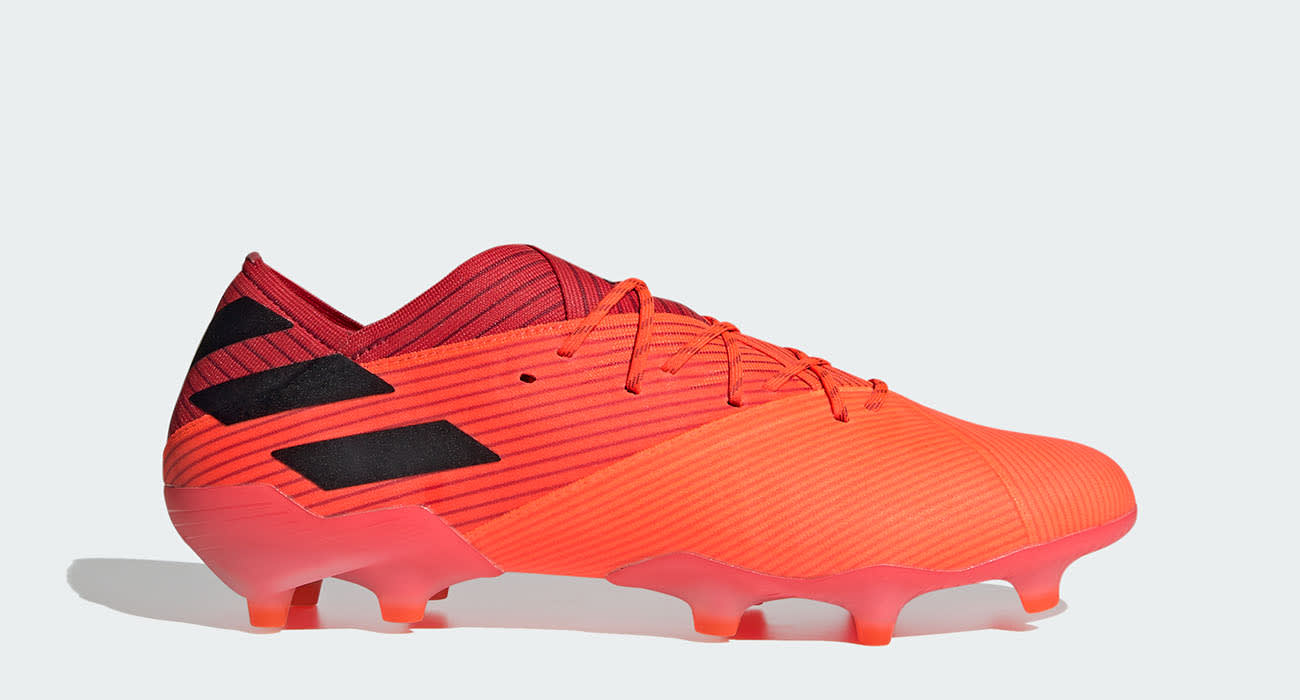 Pick Nemeziz cleats for split-second agility. There's a reason that pros like Messi choose Nemeziz cleats. If your game is based on quick decisions and moves, these cleats are built to keep you one step ahead. By adapting to your foot's shape, tension tape provides a truly personalized fit. 
How Should Soccer Cleats Fit?
To maximize all the benefits of your new cleats, you'll want to make sure they're the right size. 
Generally, your soccer cleats should have a snug, almost sock-like fit on your foot, but with enough room in the front to comfortably wiggle your toes.
In well-fitting soccer shoes you'll have freedom of movement, enhanced touch and control on the ball, and stability for your feet and ankles. Cleats that are too tight can give you blisters, while loose-fitting cleats leave your ankles vulnerable to injury. 
Ready to hit the field? Shop online for soccer footwear from adidas and find cleats and indoor soccer shoes to match every game.
Stay Updated
Be the first to know all about stories, launches, and events.