Gifts for Soccer Fans at Any Level
On the hunt for gift ideas for soccer fans? Make your holiday shopping a little easier with the adidas guide to gifts for soccer lovers.
Top Soccer Gifts for Kids, Men and Women
Need a quick soccer gift guide? You don't have to know where the penalty line is to pick out the ultimate soccer gift. Score a goal for the soccer lover on your list with these gifts ideas for soccer fans that fit every holiday budget.
Soccer Gear for $40 and Under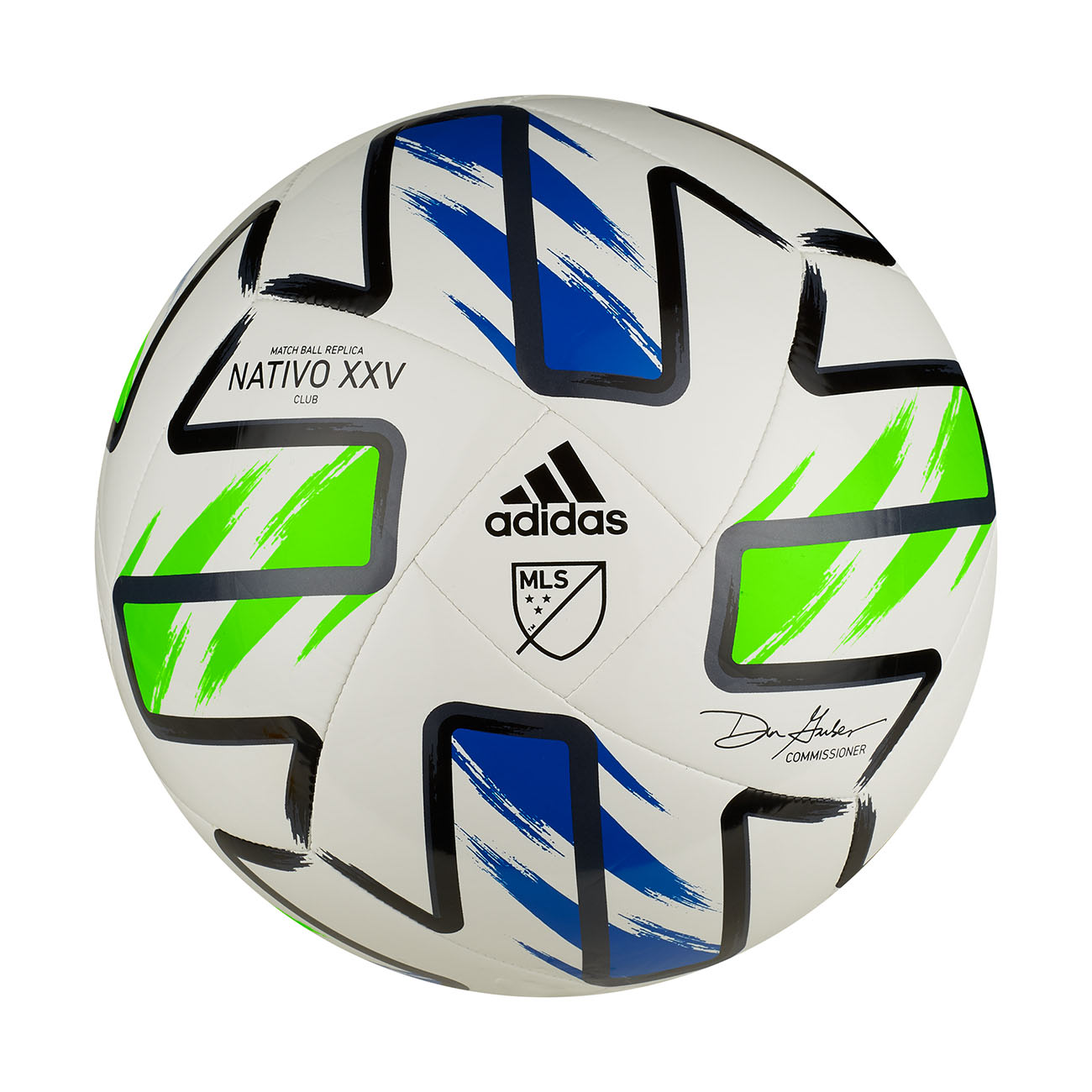 MLS Nativo XXV Club Soccer Ball
Price: $20
The MLS Nativo XXV Club soccer ball makes the perfect budget-friendly gift for a soccer enthusiast who sees every fencepost as a goal post and the world as their playing field. Created for scrimmages, this adidas club ball has a dynamic design inspired by an official MLS soccer ball. With sturdy machine-stitched construction, this training ball is ready to roll whenever you are.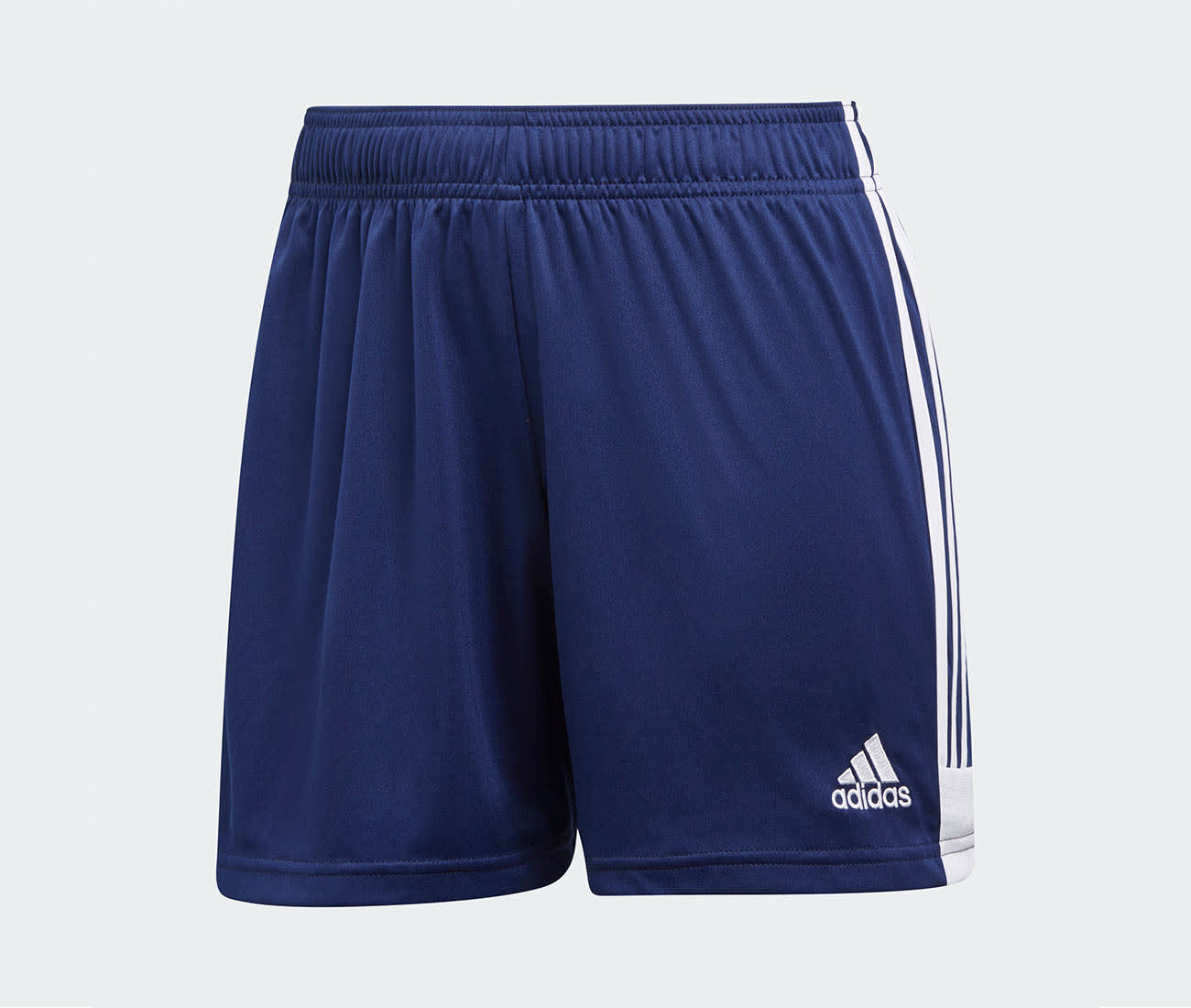 Tastigo 19 Shorts
Price: $25
Built for game-day performance and practice-day comfort, these athletic shorts prove that soccer gifts for women can score big wins without a hefty price tag. With a just-right length and drawcord elastic waist, adidas Tastigo 19 soccer shorts are designed for maximum movement on the field. The breathable interlock fabric is made from 100% recycled polyester which saves precious resources.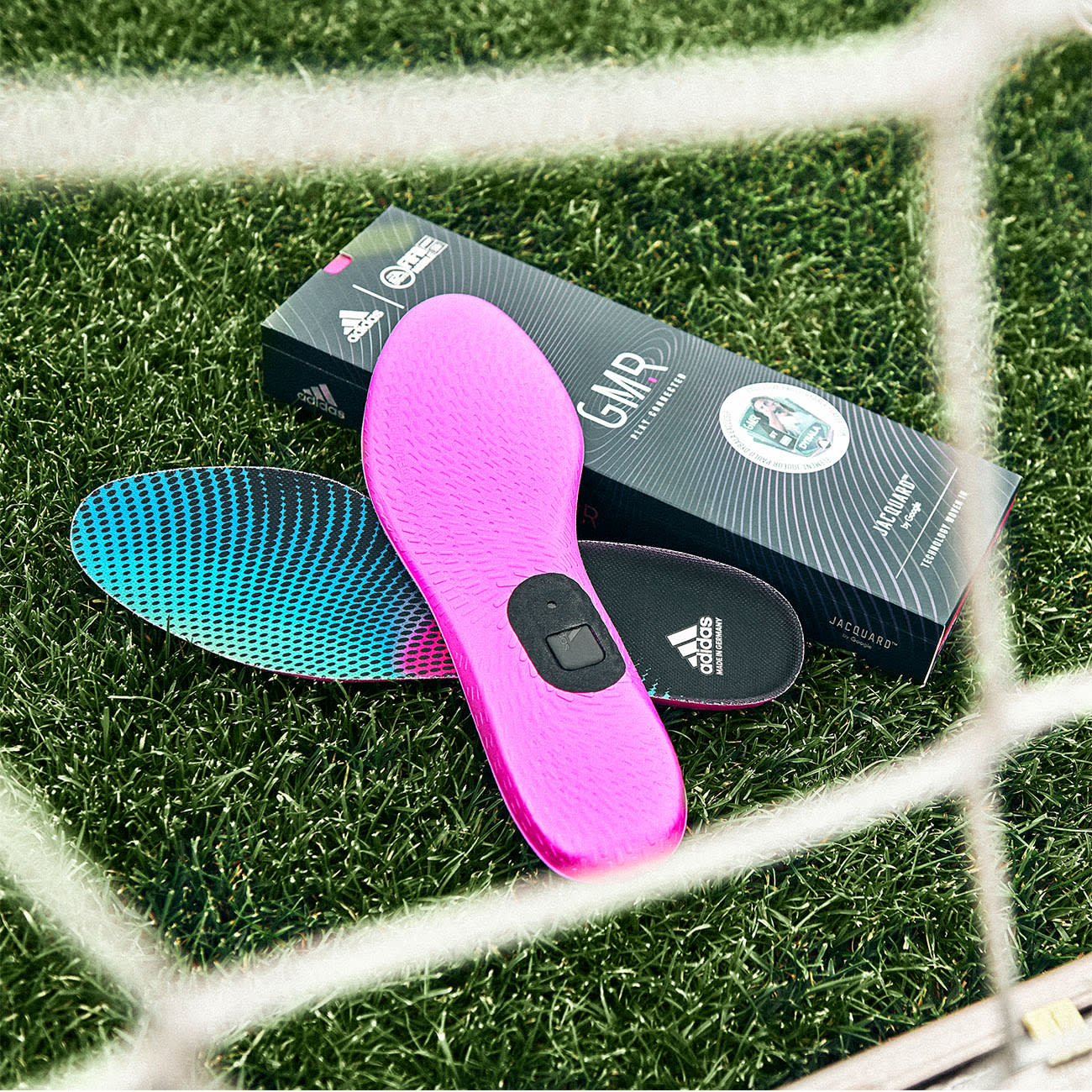 GMR Soccer Insole Pack
Price: $40
For the player who's looking to sync their performance on the field with their game in the digital space, grab the adidas GMR Soccer Insole Pack. Developed by Jacquard™ by Google, the GMR Tag is optimized to detect soccer-specific movement. With GMR insoles in their soccer shoes, the soccer star on your gift list can connect their real-world soccer playing to their FIFA Mobile account to find exclusive leaderboards and challenges.
$80 or Less: Gifts for Soccer Lovers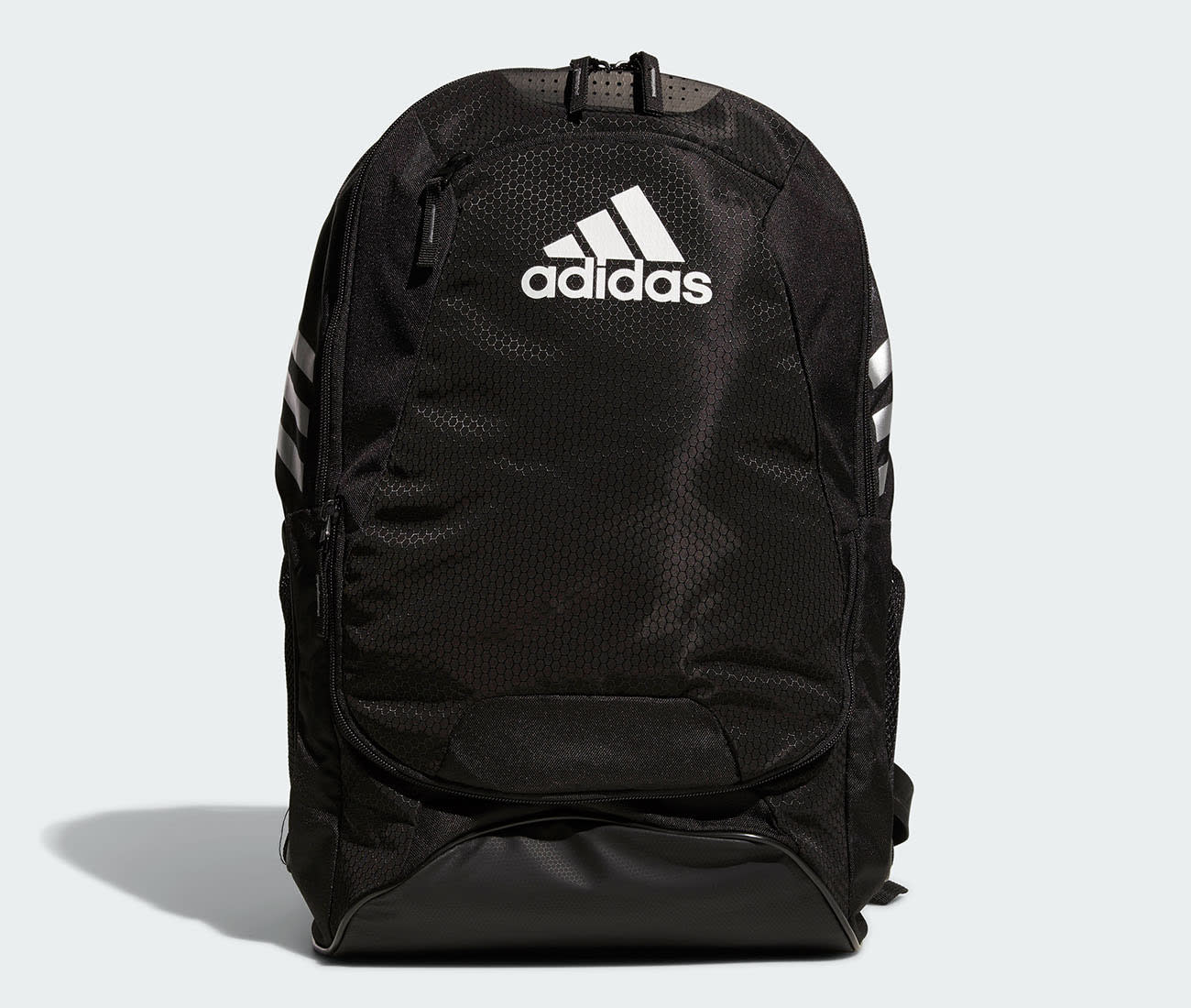 Stadium II Backpack
Price: $60
With a zip pocket that can hold a size 5 soccer ball, the Stadium II Backpack from adidas secures your gear from school to soccer practice—and anywhere in between. The water-resistant base and protective pockets for electronics keep valuables dry no matter how wet the field gets. This adidas soccer backpack comes in a variety of colors, from basic hues like gray and black to vibrant green, bright pink and more.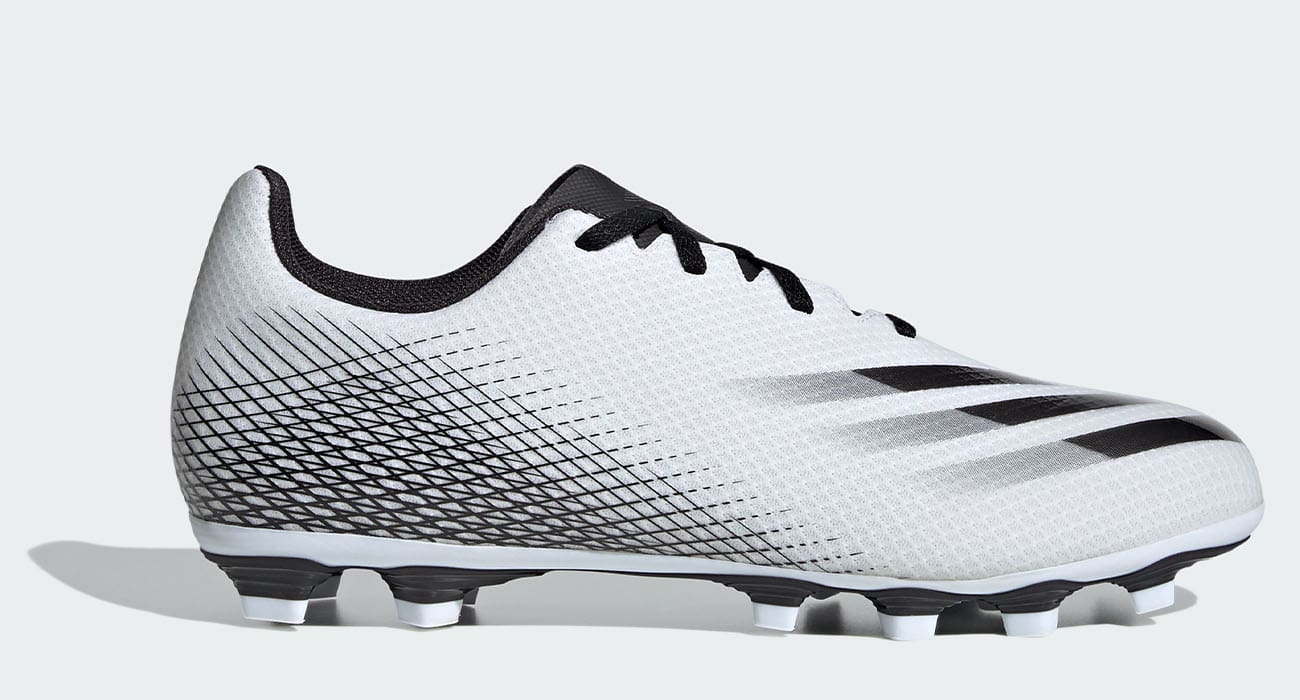 X Ghosted.4 Flexible Ground Soccer Cleats
Price: $60
Does the soccer player on your list have a need for speed? The adidas X Ghosted.4 Flexible Ground soccer cleats are for those moments when fast isn't fast enough, no matter what the playing surface. From artificial grass to hard ground, their flexible outsoles and studs provide stability for lightning maneuvers. With textured uppers for superior ball control, these soccer shoes make a versatile gift for players at any level who want to elevate their game.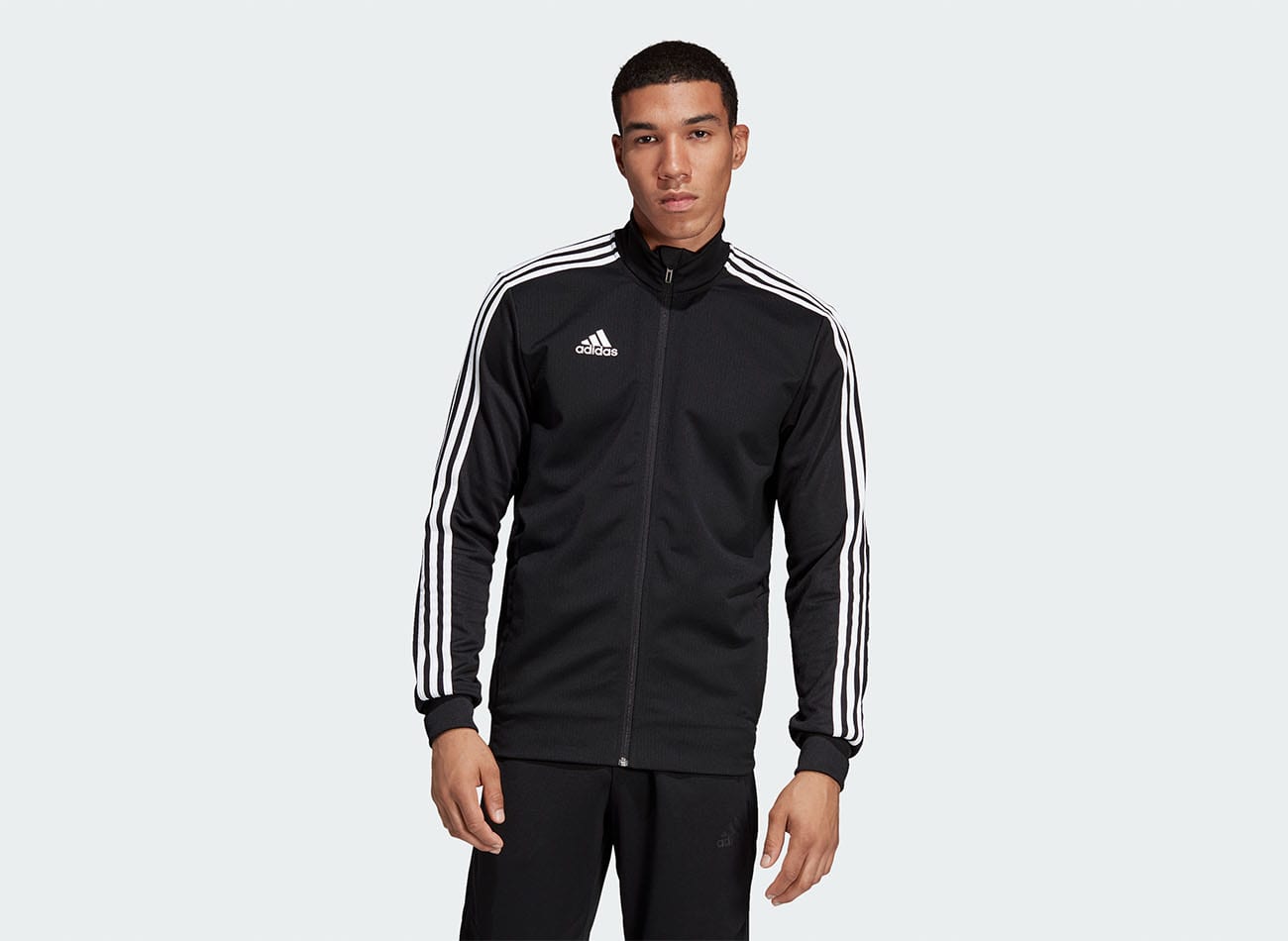 Tiro 19 Training Jacket
Price: $65
Just like the beautiful game itself, the 3-Stripes adidas track jacket has become a worldwide icon. This soccer jacket is made of double-knit sweat-wicking fabric, made to stay dry and comfortable while they're playing – or cheering – their hearts out. Stretch panels at the elbows and sides provide unrestricted movement for practices, spontaneous matches, and watching their favorite team.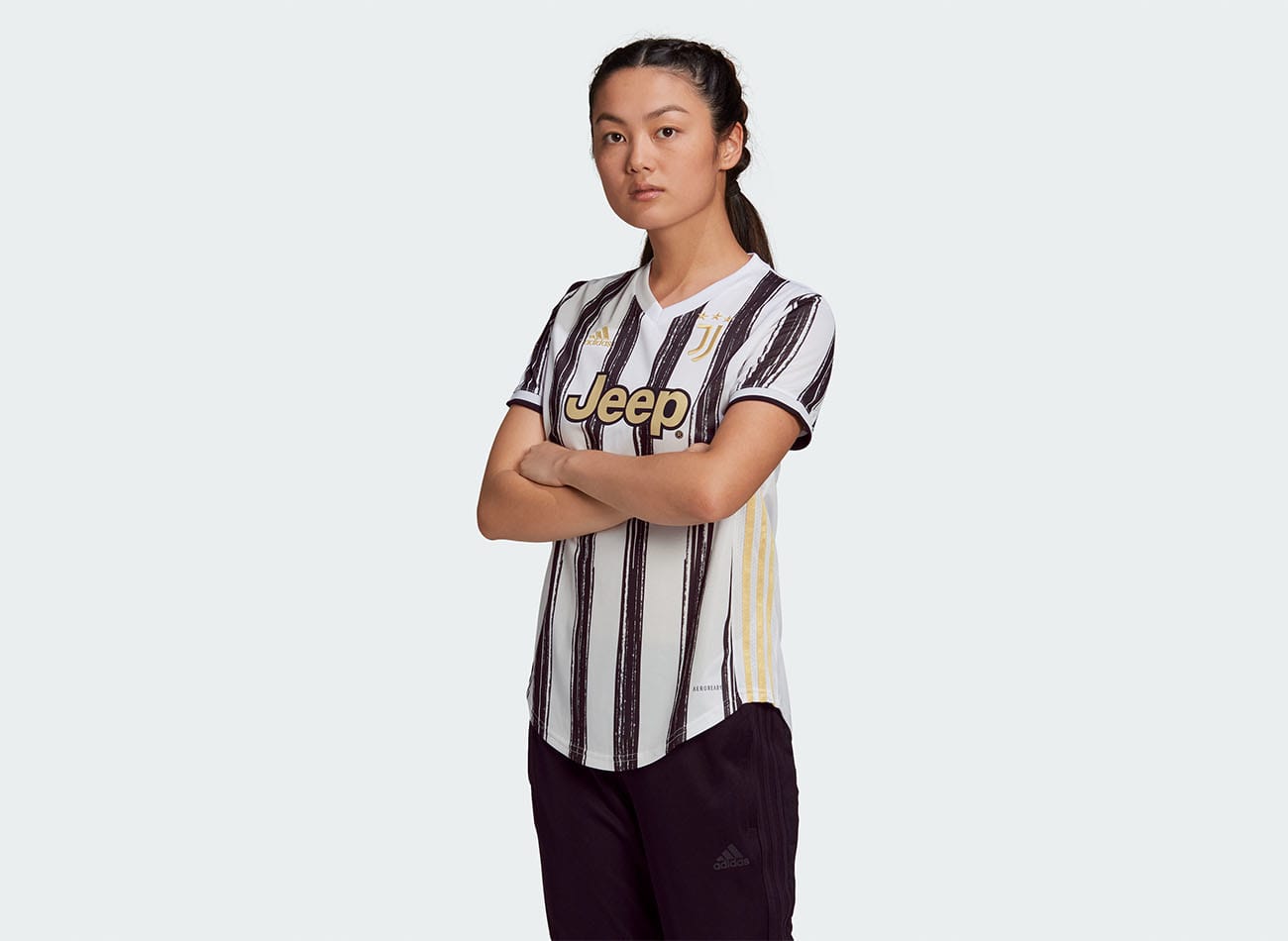 Juventus 20/21 Home Jersey
Price: $80
For the Juve fan on your list, this Juventus 20/21 Home Jersey is the perfect gift for expressing their Juventus pride on and off the pitch. Bold brush strokes and golden details on this adidas soccer jersey make a statement that's loud enough for the big game, while its sturdy, lightweight construction is all about everyday comfort. 100% recycled polyester fabric wicks away sweat and allows air to circulate, all while helping to conserve resources.
For the Ultimate Soccer Fan: Gifts Under $150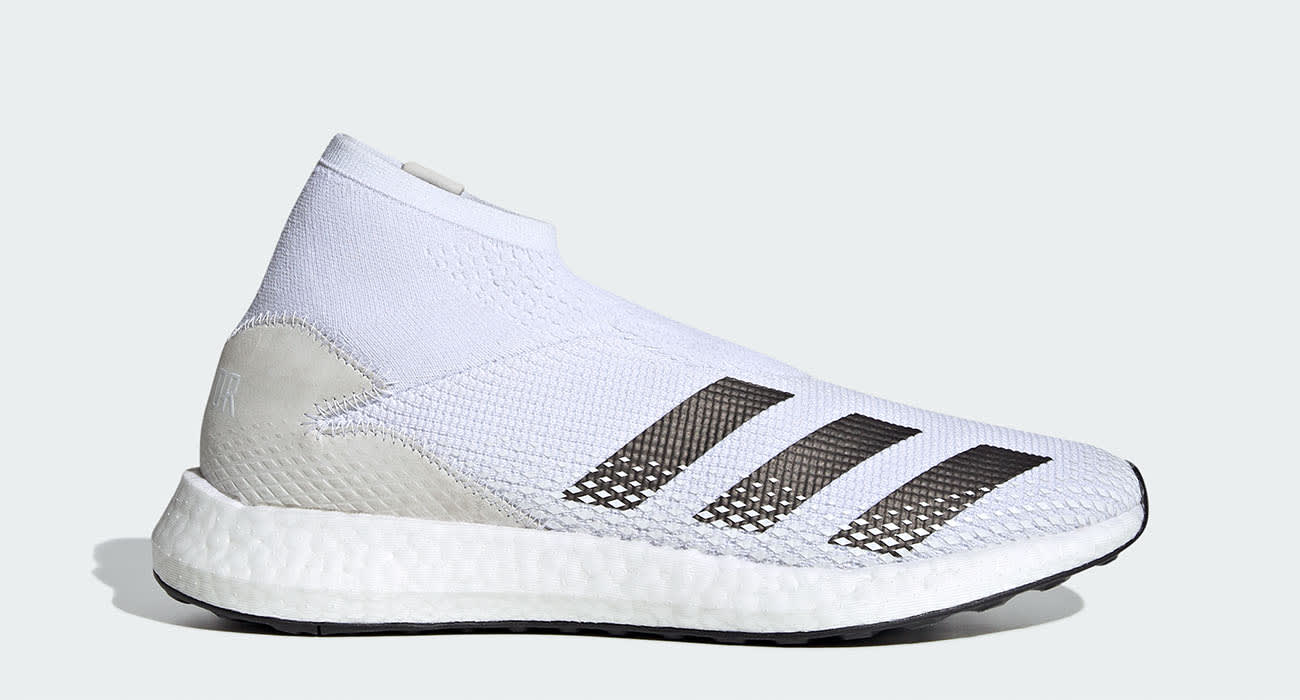 Predator Mutator 20.1 Soccer Shoes
Price: $120 $96
Soccer players who appreciate the pitch-prowling force of Predator cleats will love the adidas Predator Mutator 20.1 soccer shoes: a casual sneaker with a soccer aesthetic. An off-pitch evolution of the iconic soccer cleats, these distinctive sneakers combine field-ready speed and stability with casual comfort that fits in anywhere. A cushioned midsole supplies endless energy for a no-compromise lifestyle.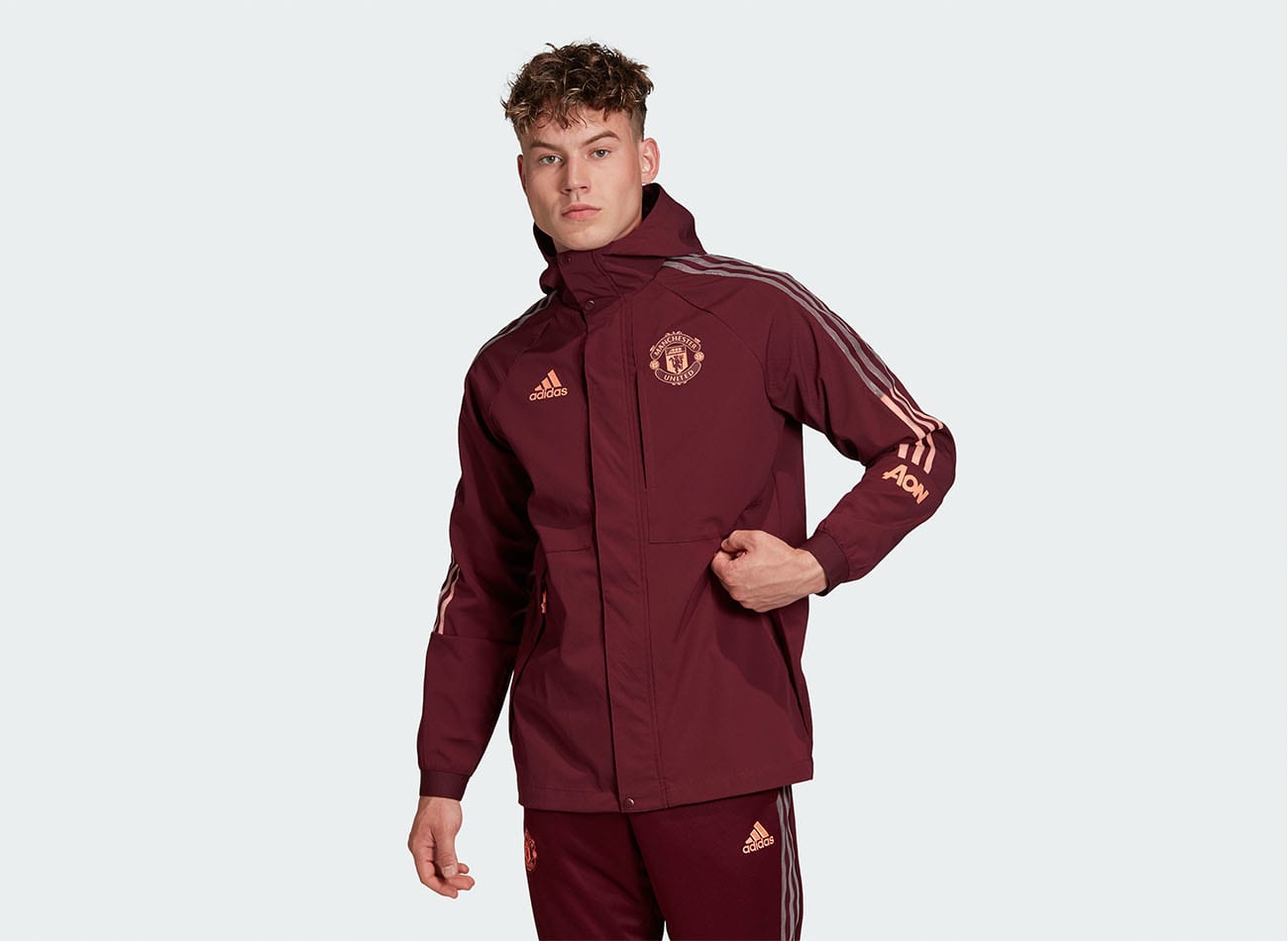 Manchester United Travel Jacket
Price: $110
If you're searching for soccer gifts for men that will really wow them, snag a Manchester United Travel Jacket from adidas. Man U fans can support this top English club no matter where they are in this maroon jacket. With zippered pockets, a stand collar and a fully-lined hood, this windbreaker stays dry and warm from the road to the sideline. Screen-printed on the front are the adidas Badge of Sport and the Manchester United crest, while the back reads "Manchester United" in bold lettering.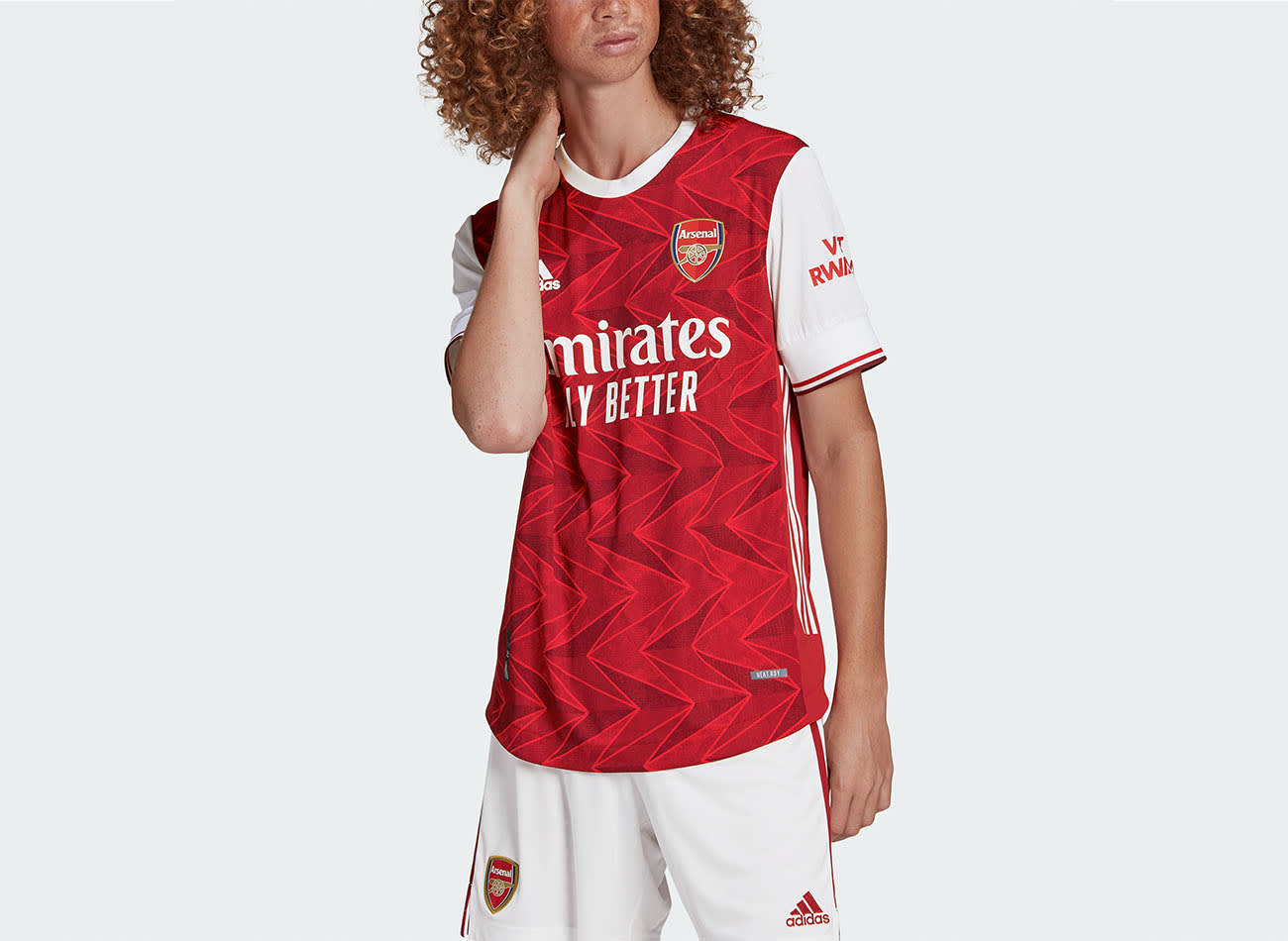 Arsenal 20/21 Home Authentic Jersey
Price: $130
Inspired by the bold Art Deco style of Highbury's East Stand, this pro-level adidas soccer jersey is identical to the ones Arsenal players wear at their north London home. Features like a curved hem and seamless heat-applied crest keep this jersey as light as possible when they're darting across the field. Innovative doubleknit fabric stays cool and wicks sweat away from the skin.
On and off the field, generations of soccer players and fans look to the brand with the 3 stripes for the best in soccer gear. Need your soccer gifts in time for Christmas? Shop before December 5th to ensure delivery by the 25th. Find the right gift for every soccer lover on your list when you shop online at adidas.
Stay Updated
Be the first to know all about stories, launches, and events.