INTERNATIONAL DAY OF THE GIRL
The day to celebrate her everyday.
SHE RAISES THE GAME
Today, on International Day of the Girl, we celebrate those driving change for girls. The Jackie Joyner Kersee Foundation helps young creators win in life, Kode with Klossy trains them to be future tech leaders, and Up2Us Sports equips coaches to be their mentors. By supporting our long-term partners, we help her raise the game. Not just on this day, but every day.
OCTOBER 11TH: THE DAY TO CELEBRATE HER EVERYDAY
Today, we recognize the challenges she overcomes every single day to inspire, break boundaries, and take charge of her own future. There are millions of young female, non-binary and womxn in the country who could grow up to change the world. With the right opportunities, she can raise the game to new heights. Not just on this day, but every day.
Here's a recap of the challenges girls still face when it comes to sport and education:
1: KNOWING WHAT SPORT AND EDUCATION CAN DO
Girls who play sports are more confident of their abilities and competencies and are 14% more likely to believe they are smart enough for their dream careers. (Source: The Girl's Index)
Increasing awareness of how sport and education support them, both now and in the future, will encourage them on and off the field of play and can help them succeed in every sphere of life.
2: HAVING MENTORS TO GUIDE
Everyone needs someone to look up to.
Young female creators don't have the same opportunities, support, or access to mentors, coaches and role models as their male counterparts. Only 28% of coaches in the US are female - a gender ratio significantly lower than the percentage of girls playing sports. (Source: State of Play 2017)
And when it comes to education, in particular STEAM subjects, girls often don't see many female role models. While elementary school teachers are predominantly female, many report feeling anxious about teaching math, which can lead to lower achievement in math for girls. (Source: edutopia.org) The stereotyping may lead them to believe mathematicians or scientists can only be men or only come from certain ethnic backgrounds.
3: HAVING ACCESS TO EQUAL OPPORTUNITIES
Because of a discrepancy in funding and limited resources compared to boys' sports, girls have limited ability to stay in sports as they grow up. (Source: Women Source Foundation)
And a lack of physical ed and sport in school means girls have to look outside of school for opportunities to play. This may be unaffordable and may not even exist. (Source: Women Source Foundation)
Because of these and other ongoing inequities, girls are denied access to important opportunities, from grade school to professional sports, that may help them reach their goals.
4: HAVING ACCESS TO INCLUSIVE SPACES
Even with inclusive programming, many feel intimidated to take the first step.
Safer places to train, learn, places to practice or study, and more inclusive spaces are important to make her feel comfortable and welcome.
MEET OUR PARTNERS IN CHANGE
Jackie Joyner-Kersee Foundation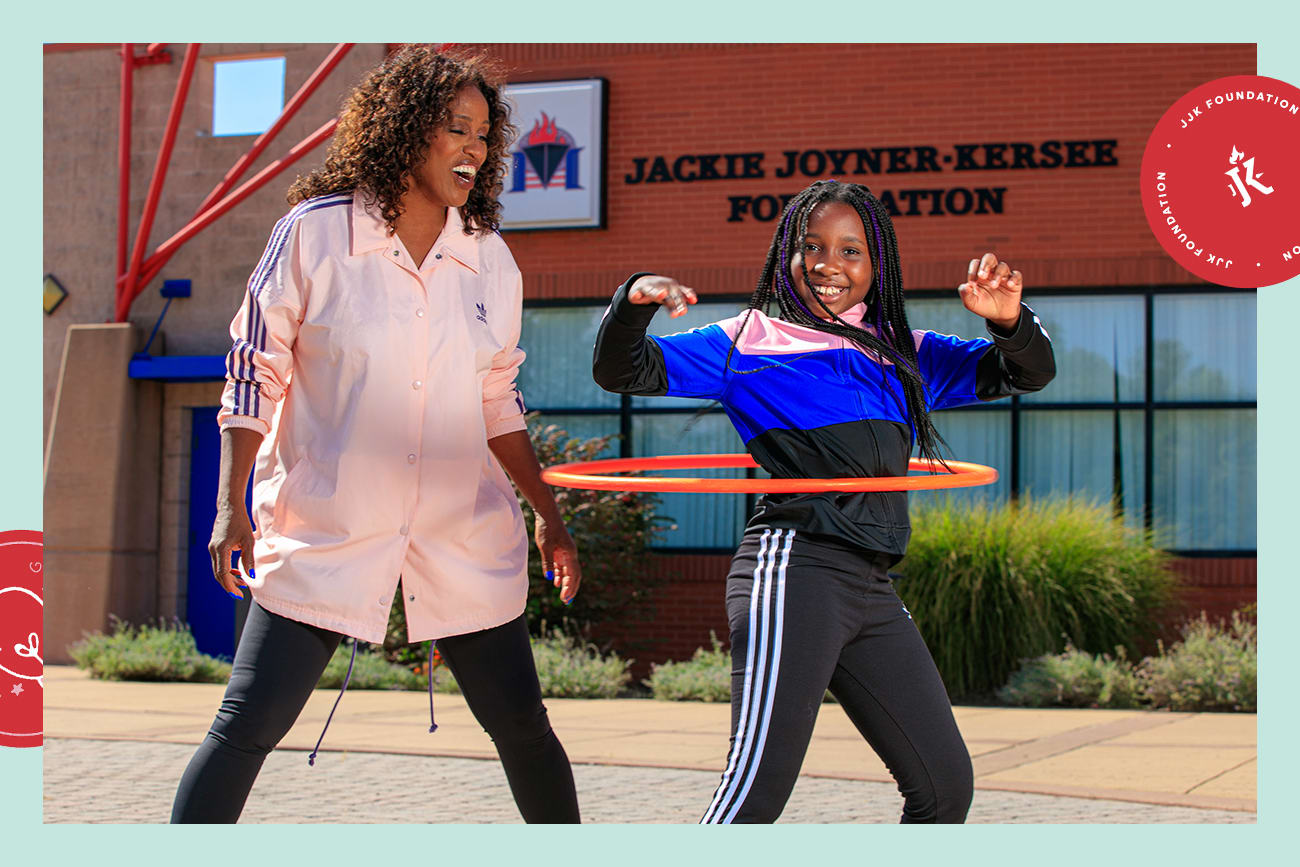 Jackie Joyner-Kersee won three gold, one silver, and two bronze Olympic medals, at four different Olympic Games. Sports Illustrated for Women magazine voted her the Greatest Female Athlete of All-Time. She is the first woman to win back-to-back gold medals in the heptathlon and the first African-American woman to win an Olympic medal in the long jump.
Jackie always finished strongly, but her start in life wasn't ideal. She grew up in one of the most challenging parts of East St. Louis. She had the dream, the drive and the determination to make it out and knows all about growing up without the right opportunities. So she committed herself to ensuring that kids have access to high-quality after-school programs, safe recreational places within their communities, and caring adults to help them achieve their dreams.
Through tireless work, the Foundation has grown to become a haven and learning-rich environment for young women in underserved communities. They believe every girl has gold in them and they aim to empower kids to win in life through academics, athletics and leadership.
"I think Ms. Jackie is so cool. She is so cool because she gives us an outlet to do our work. And she's inspirational to show us what we want to be when we grow up!!!" - Endya Marie B, Age 8.
The Foundation runs a broad set of programs that equip girls to succeed through believing in themselves. Inspired by her own experiences, the programs provide the discipline and flexibility to ensure every child receives optimal benefits from participation — in person, in school, after school, or during sports. The results speak for themselves; an impressive 98% of their 9th - 12th graders, graduate on time.
Help her win in life here.
Kode with Klossy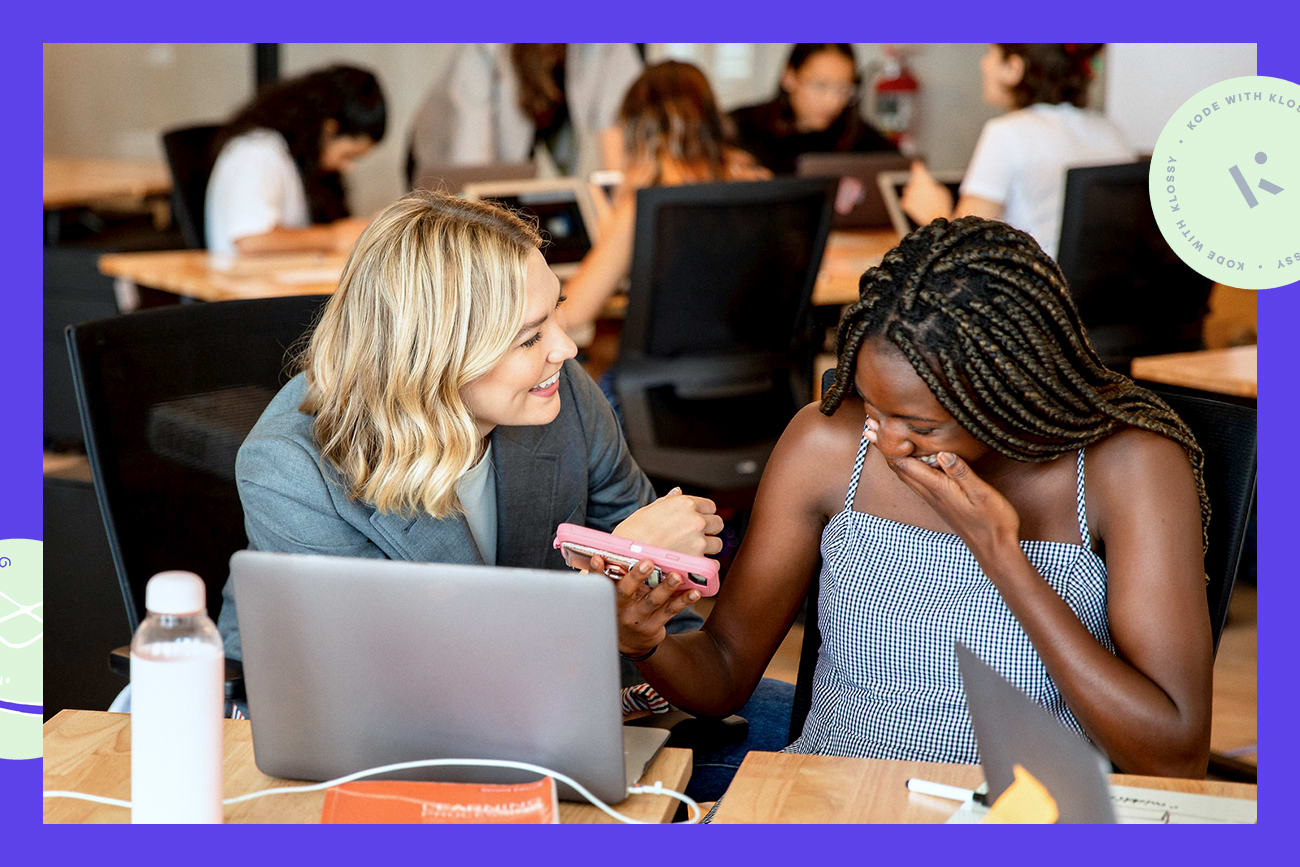 Even today, at the high school level, many kids aren't taught any computer science courses. In 2015, Karlie, out of her own pocket, paid for and awarded 21 scholarships for girls aged 13-18 to attend a two-week pre-college coding class. That was the start of Kode With Klossy.
"My favorite part of Kode With Klossy was gaining confidence and knowledge. Everyone is incredible and helped me so much as a coder and as a person. I've never felt more comfortable somewhere before." - Chloe H, Age 14.
Since then, the community has grown significantly and changed the lives of thousands of girls. Last year, over 1,000 scholarships were awarded to girls across 50 camps in 25 cities. Before, only 2 in 10 girls had computer science experience. However, as a result of their camp experience, 9 in 10 say they plan to pursue education and opportunities in computer science. By the time they get to college 65% of alumni major or minor in computer science or engineering, compared to 3% of girls in the US.
Kode With Klossy's mission is to create learning experiences and opportunities for young women that increase their confidence and inspire them to pursue their passions in a tech-driven world. Simply put, it shows girls how to code and become leaders in tech. With Kode with Klossy's flagship program, girls can attend free two-week bootcamps that introduce them to key computer science concepts and skills. The camps are not just educational but also provide an opportunity to learn about different cultures and perspectives - 70% of scholars identify as people of color and over 25 languages are spoken in scholars' homes other than English. No wonder, 95% of scholars find Kode With Klossy welcoming and inclusive.
(Source: https://www.kodewithklossy.com/impact)
Help code the future here.
UP2US Sports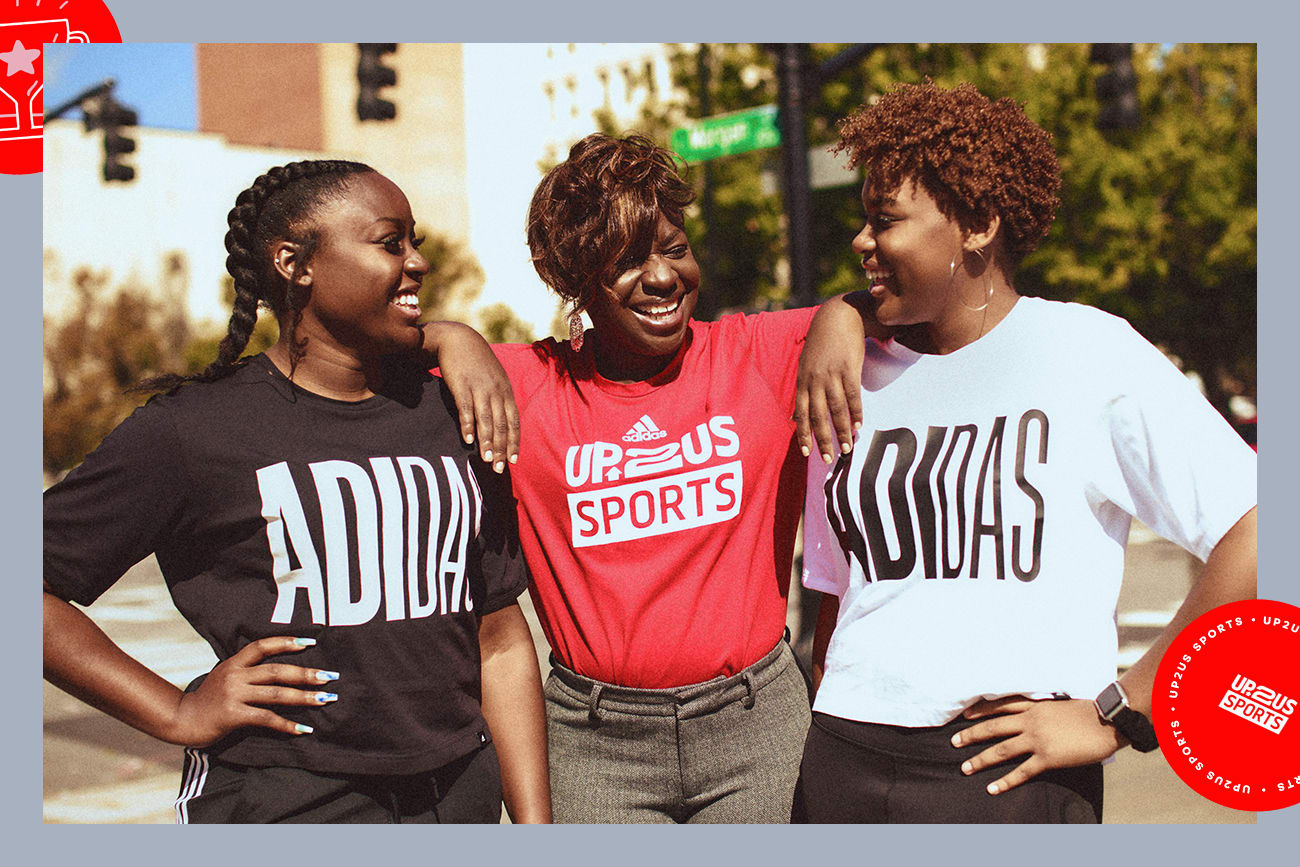 On his return from teaching on a remote island, Paul Caccamo realized how education was the way out of poverty but to keep kids engaged in education, sports was key. He saw how kids performed better in class when their teacher encouraged them to play sports. This inspired Paul to start Up2Us Sports.
Established in 2010, it is the leader in engaging, training and supporting coaches to transform youth, programs and communities. Their AmeriCorps coaching program is the first national service program that challenges young adults to give back to their communities through a year of service as coach-mentors. Up2Us Sports' research, training and on-the-ground initiatives empower sports programs across the country to become a united force for meaningful change.
"Having Vincente as a coach has helped me with my self-esteem. He is very helpful, supportive and he encourages me to continue to grow as well as makes learning sports fun." - Jaliyah A, Age 11.
They believe sport can be used to solve real problems by harnessing its power to reduce youth violence, promote health, inspire academic success in every community. And they have been playing a key role in inspiring girls to reach their potential through sports - their digital coaching curriculum in partnership with adidas provides the tools to coach girls and keep them in sport. At the helm of the 'Keep Girls in Sport' initiative is Dr. Ahada McCummings, CEO, professional counselor, doctorate in Global Training and Development and a girls volleyball coach. For over 25 years Dr. McCummings has had a passion for inspiring young girls to find the power within, to make healthy and impactful decisions for their lives and overall well-being.
"...The work that Up2Us Sports does to train and support coaches is critical to the empowerment and development of youth from marginalized groups and communities; and this is important to me because it aligns with the values and the legacy that has been passed down from my ancestors, generation after generation." - Ahada McCummings, Ed.D
National Director, Strategic Partnerships, Up2Us Sports.
Help keep girls in sport at here and here.
MORE PARTNERS HELPING US RAISE THE GAME FOR GIRLS
Girls on the Run is dedicated to creating a world where every girl knows and activates her limitless potential and is free to boldly pursue her dreams. GOTR inspires girls to be joyful, healthy and confident using a fun, experience-based curriculum which creatively integrates running.
Help them find their pace here.
Starlings Volleyball positively impacts the lives of at-risk girls. They believe volleyball is ideal for the underserved areas of the US — inexpensive, non-contact and social. Also it is a great way to support and nurture personal growth and educational achievement.
Give all girls a chance to soar here.
The US Soccer Foundation helps girls embrace an active and healthy lifestyle while nurturing their personal growth beyond soccer. Its cost-effective, high-impact initiatives offer safe environments where kids and communities thrive.
Support the United for Girls initiative to empower girls on and off the field here.
At adidas, we believe that through sport we have the power to change lives. By contributing annually as well as working year-round with these and other partners, we aim to move the needle in sports and education for historically underserved communities.
Stay Updated
Be the first to know all about stories, launches, and events.