TRAIL RUNNING SHOES VS RUNNING SHOES: WHAT'S THE DIFFERENCE?
Wondering what trail running shoes are for? Find out how to choose between trail running sneakers or road shoes for your next workout.
JUST THE FACTS: WHAT ARE TRAIL RUNNING SHOES?
Birds chirp, sunlight filters through the trees, and a cool breeze hits you as you pick up the pace…When it comes to mood-boosting workouts, trail running is near the top of the list. From remote wilderness trails to the woodsy paths in your neighborhood park, trail running offers unique challenges for runners at every level. Before you leave the sidewalk behind, make sure your sneakers are up for the journey.
The key difference between running and trail running shoes is the type of running terrain they're designed for. Imagine running on the road: For the most part, you can run in a straight line on an even surface for miles and miles. Now imagine hitting the trails: You'll run into switchbacks, rocks, slopes, puddles, roots—the list goes on.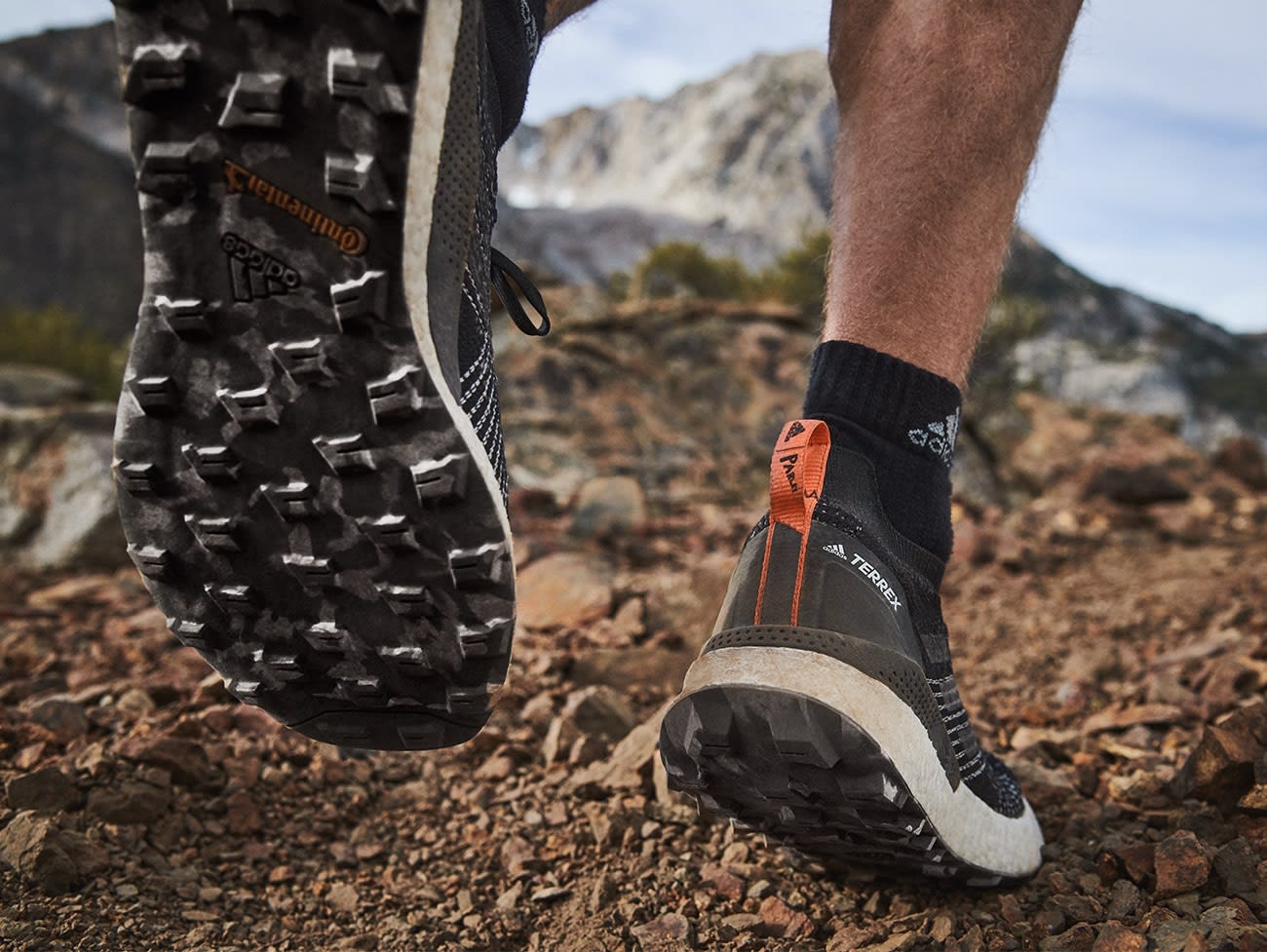 Trail running shoes combine the lightweight flexibility of running sneakers with the high traction and sturdy design of hiking shoes. From the bottom up, here's what to look for in a pair of trail running shoes:
Rugged outsoles: For increased traction on gravel or dirt, trail running shoes tend to have thicker outsoles than regular running sneakers.
Firm midsoles: Rather than cushion your feet against long stretches on asphalt, trail running shoes offer more support and stability on softer surfaces, which is why they tend to have firmer, less cushioned midsoles than road shoes.
Protective uppers: Trail running shoes are built to protect your feet from weather, dirt and flying debris. Their uppers are generally sturdy and protective, not thin or mesh-like. For extreme conditions, some trail running shoes are insulated or waterproof.
TRAIL RUNNING SHOES OR ROAD SHOES: WHAT'S YOUR RUNNING STYLE?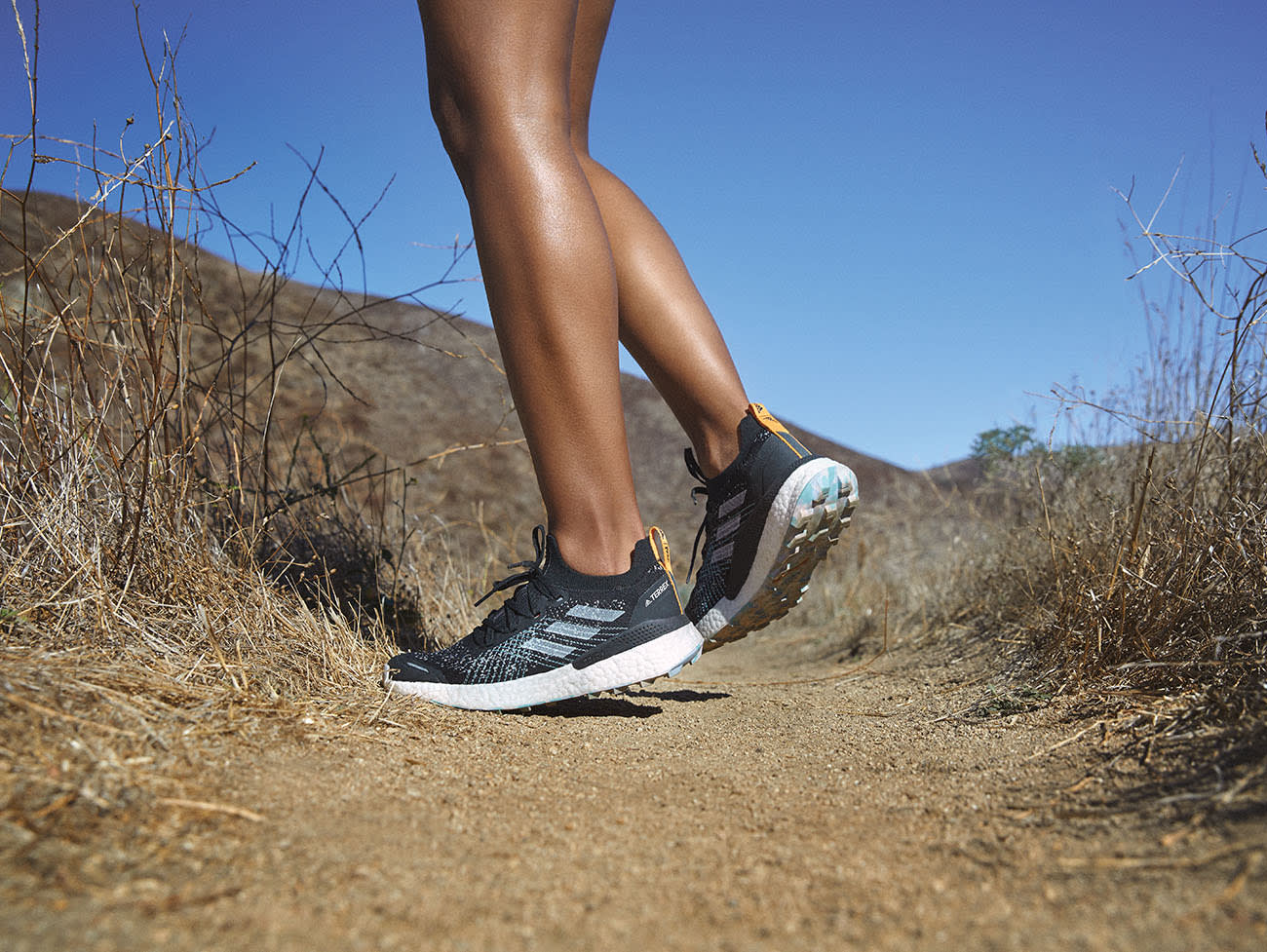 So which running shoe is the right one for you? It all depends on the conditions where you're running and what you need from your footwear.
Trail Explorers
When you need stability:

With firmer midsoles and thicker outsoles than road sneakers, trail runners are designed to perform on rocky, uneven ground.

When it's cold and wet:

Are you an all-weather runner? You'll appreciate the extra traction when you're running in snowy, icy, or slick conditions. For extra protection from the elements, look for trail running shoes insulated with GORE-TEX.

When you need traction:

Running on mud, dirt or gravel? Opt for trail running shoes with rugged textured soles so you can stay on track.

When you need protection:

Trail running sneakers have sturdy uppers to protect your feet from flying gravel, twigs or rocks.
Road Warriors
When you want to run fast:

If speed is your goal, road shoes tend to be lighter than trail running sneakers.

When the temperature rises:

Running sneakers for the road usually have thin, breathable uppers, offering more circulation when the weather is hot and muggy.

Intervals, sprints or tempo runs:

For maximum agility while practicing sprints or interval training, road shoes are usually your best bet.

When you rule the asphalt:

Designed for the road, the flexibility and cushioning of running sneakers protects your feet if you run exclusively on paved surfaces.
CHOOSING A PAIR OF TRAIL RUNNING SHOES
Here's what to look for in trail running shoes, so you can choose the pair that's right for your personal running style: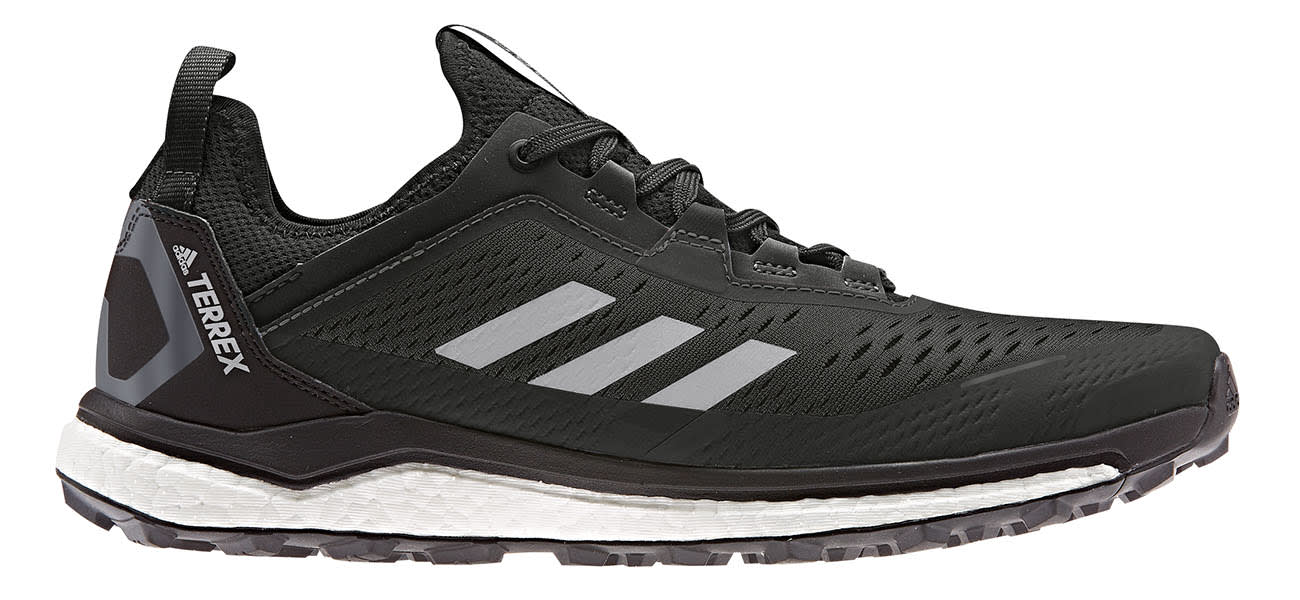 All-Terrain Adventurers:
For runners who like to go back-and-forth from pavement to trail running, try a lighter-weight trail shoe like these
Terrex Agravic Flow sneakers
.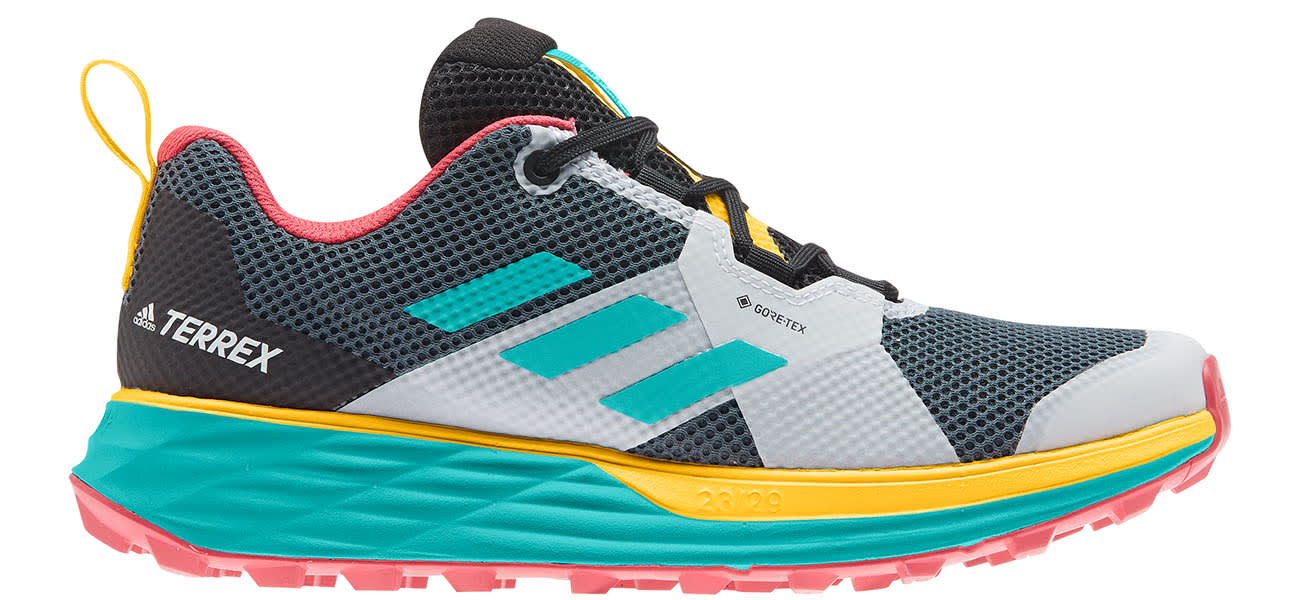 Rainy-Day Runners:
For the wettest, coldest trail runs, look for trail running shoes insulated with Gore-tex like
these
.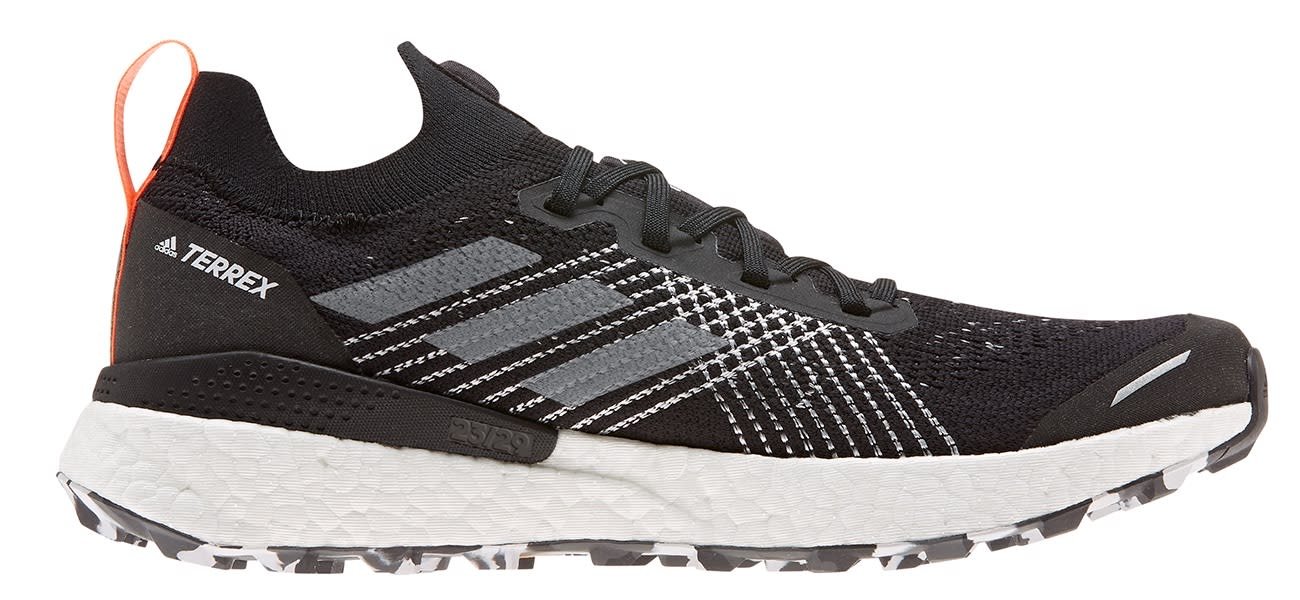 Stay Updated
Be the first to know all about stories, launches, and events.